SocialFi: Gari Network, the On-chain Social Graph on Web3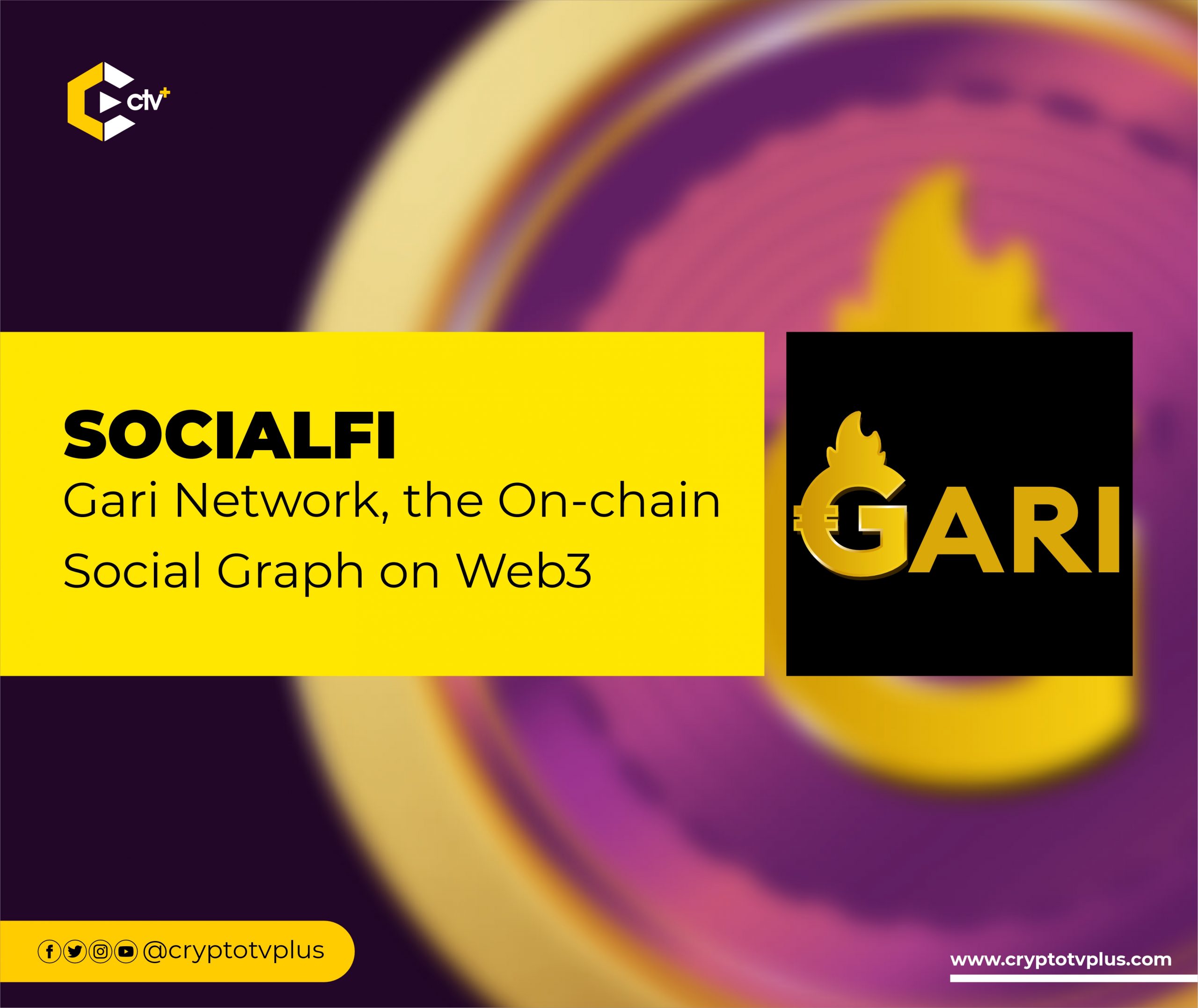 Most traditional Web-2.0 content platforms do not treat content creators as collaborators and, in a way, co-owners of the space. They have all of the resources and a closed infrastructure to make critical decisions, thereby influencing how millions of users' lives will be shaped on their platforms. As a result, creators are always at the mercy of the next improvement.

Chingari; the Gari Network is working to create something beautiful for creators. Chingari, as an app, has been ahead of the curve in terms of taking steps for the betterment of the web community and bringing its audience under one roof. The Chingari app is a platform that assists young and aspiring global talents in realizing their dreams by sparking their inner 'talent ki Chingari.' With the 'Make in India' movement gaining traction, Chingari is ecstatic to be the first entirely Indian Short-Video Platform to receive an 'Atmanirbhar Bharat Award.'
Bharat — a word that refers to a diverse range of Indian ethnic and linguistic communities that celebrate their differences and similarities.
The Chingari Platform and App
The Chingari Platform is the Gari Network's blockchain-based ecosystem extension. They want to provide their users with the technology and financial tools they need to connect with one another directly. Participation in the platform may entitle artists and viewers to a stake in the long-term growth of the social economy, which will have an impact on the platform and product.

The Chingari platform is on-chain and involves Governance, E-commerce, Unique interactions, and the creator economy while the Chingari app is off-chain and involves short videos, multiplex, and messaging.

The Chingari App and GARI token connect the platform, giving app users direct control over their assets and the ability to use their tokens for participation, connection, and transactions.

The Gari Network team believes that creators should have control over how the platform on which their creations are hosted develops. GARI as a potential in-app currency as well as a governance token gives users back control of the decision-making process and helps the team achieve their aim.
The Chingari Creators Economy: 4 Key Offers for Creators
Short-form Content Format: Traditional digital entertainment falls short of meeting significant consumer demand for low-cost, quick, personalized fun-feed with a variety of options. As a result, short-form content has become the fastest-growing content category in India, growing at an exponential rate. This is also the most profitable market for creators. Short-form will grow fourfold if there is a strong product-market fit.

Vernacular Focus: The likelihood of Indians living in non-metro areas being underserved by digital entertainment that is primarily in English or Hindi is high. The majority live outside of major cities, and many are monolingual in languages other than English or Hindi. Because of the availability of vernacular content, more than half of the audience uses short video apps.

Social E-commerce: Social commerce and live commerce hold enormous promise as content and commerce continue to intersect, allowing for hybrid monetization opportunities. In this scenario, short-form appears to be a natural progression of form. Advertisers are drawn to short-form video platforms because of their low cost, ease of use, efficacy, and broad demographic reach. As influencers drive social commerce, users are becoming more comfortable spending money while consuming content.

Tokenized Loyalty Programs: Despite a long-running debate about whether and why loyalty programs work, the industry does not appear to be abandoning the concept. Tokenization is being promoted as a paradigm shift for business models and distributed ledger technology.

It is an appropriate solution to the issues that plague loyalty rewards programs, such as low client retention and redemption rates, long wait times, and high costs. Social Tokens are poised to outperform previous attempts at loyalty tokens by actively integrating the community into a larger economy.
Chingari SocialFi: The Chingari Social Tokens
https://coinmarketcap.com/currencies/gari/Social tokens are digital assets that enable creators to earn rewards while also connecting with their audiences. Their use cases vary greatly, but they are valuable as long as there is a community behind them.

With the help of social tokens, users and developers are aligned in long-term vested interests and incentives. Token value is determined by supply and demand, providing all holders with a stake in the game and encouraging them to become evangelists to increase their wealth. As a significant inducement for users to contribute more deeply to products, ownership results in a more cooperative economic model that ensures better alignment with users over time, allowing platforms to grow larger, more robust, and more innovative.

GARI is a social token for the community of Chingari creators that will grant them governance authority over future platform expansions via the community Reserve, resulting in a circular economy. GARI is distributed to contributors in exchange for the platform value they created. The total number of GARI tokens is set at 1,000,000,000, with an unlock system in place to support 200 to 300 million in circulation supply by the end of the first year.

The GARI token can be used in three different ways:
To invest in governance as a way to vote on platform direction and earn APY.
To participate in a Creator pool in exchange for a percentage of a creator's future revenue, as well as to receive access to creator-specific token-gated content.
To make payments
Read Also

Top 5 NFT Wallets to Store Your Collectibles

Top Move to Earn Projects on Ethereum

'Mediverse': Will Blockchain-Metaverse Truly Improve Healthcare?

NFTs: Collect, Create and Play in the Legends of Elumia P2E Metaverse

Top GameFi projects to watch out for in Q2 2022

Universe Island: Sci-fi 1 vs 1 Shooting Game. Fight, Explore, Earn in the Universe Island Metaverse
Features of the Chingari Ecosystem
Governance: Chingari expands on the idea of goverance by establishing direct incentive feedback loops both within the community and between the community and platform developers. The Chingari platform's governance engagement begins with the staking of GARI tokens in the Chingari Community Reserve and the subsequent receipt of Community Reserve shares. Through its share-weighted voting method, the Community Reserve makes protocol-governing decisions and controls the use of the Community Reserve Treasury.

The team proposed a step toward realizing this goal by holding regular platform development hackathons led by Chingari and funded by Treasury awards.

Creator Pools: Creator pools allow viewers to show their support for creators by contributing GARI via a specific mechanism. A creator creates a unique pool of social endorsements that is proportional to the creator's popularity. Users who give GARI to the creator receive shares in the pool. As more shares are sold in the pool, the price of the shares rises.

Token Gated Contents: Users who join a Creator Pool will have access to private conversations, contests, and movies. The creator can also choose to reward her fans by granting premium access to portions of her content based on the amount of GARI contributed to the pool by each staker.

Tipping and Sales: Users can tip content providers through GARI. Because blockchains record all transactions, developers always have a list of all backers in case they want to carry out a retroactive premium content airdrop or unlock some special interactions. Content creators will be able to sell courses in Chingari Skills as well as digital items, such as NFTs within their Chingari content. The payment for the exchange of an object for its specified price will be made in GARI.

Influencer Marketplace: Advertisements can be placed on the site by paying content providers with GARI in exchange for endorsements or other promotional content. A user is presented with engaging and targeted content via a customized ML-fed so that interested buyers can purchase offered products with tokens directly on the site.

What do you think of this article? Share your comments below.