Renounced Allegations about Deactivated Flutterwave Link for #EndSars Contributes to the Mainstream Adoption of Crypto in Nigeria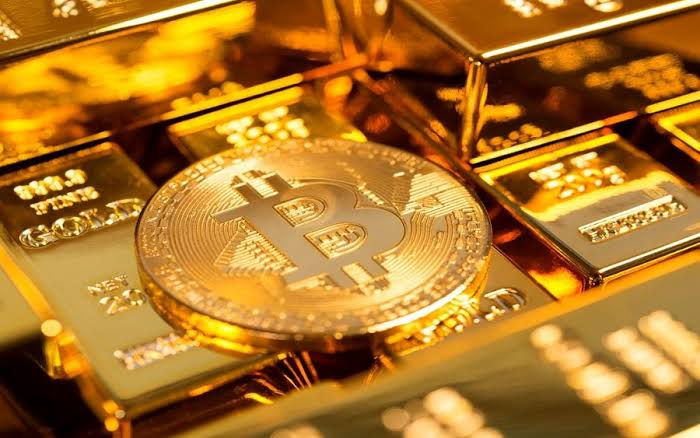 The last couple of days has seen blood literally flow on the streets of Lagos and many other states in Nigeria as Nigerians came out enmasse to protest for their basic human right to live using the #EndSars hashtag.
#EndSARS?
For proper context, the #EndSARS movement is a social response to police oppression, brutality and terrorism in Nigeria. This initial social media campaign started as a hashtag on twitter to awaken Nigerians to stand up against the extrajudicial killings, humiliation, bullying, detention, extortion and brutality perpetrated by the Special Anti-Robbery Squad(SARS), a department of the Nigerian Police Force.
It became a full blown live protest that is simultaneously ongoing throughout Nigeria even as I write.
What is interesting is that Nigerians came together to create an interconnected working system to support this movement. This system includes a legal team with connections throughout the state to bail out unlawfully detained peaceful protesters; a medical team to treat wounded protesters and just in case of emergencies; a welfare team to provide food and refreshments to our present day heroes. A number of well meaning prominent individuals like Aisha Yesufu, who has been fighting for the rights of Nigerians since 2014, and many others also came out. Individuals also came out to fund the movement. To this end, a wholesome #5for5 demand for police reform has been added to the protests.
#EndSars Donations via Flutterwave
The #ENDSARs movement started raising funds using the Flutterwave platform, a Nigerian payment service provider, for donations. Initially, employees of Flutterwave made donations worth ₦2m (~$4,400) to the #EndSARS movement which incited the general public to also give to the course. Subsequently, a link was created by the Startup on October 9 to receive donations from the public.
As the nationwide simultaneous protests continued, the Feminist Coalition Group came up with allegations (which have now been renounced by Flutterwave) that the donation link had been deactivated by the Central Bank of Nigeria for sponsoring (funding) terrorism (breaching AML/CFT regulations). Others flamed that the payment service provider had been summoned by the CBN
AML/CFT Regulations
For proper context, the AML/CFT regulations are a significant worldwide initiative with objectives to combat terrorism and money laundering that destroy our financial systems and societal wellbeing. The acronym stands for Anti Money Laundering and Countering the Financing of Terrorism.
AML/CFT regulations comprise of compliance hard laws that regulate business enterprises so as to prevent the financing of terrorist groups and money laundering.
In response to the now renounced deactivation of the flutterwave donation link, Nigerians in the Crypto space quickly made arrangements for donations to be received in bitcoin and kept in Crypto Wallets. They laughed that the government can not control bitcoin, crypto and exchanges.
On the one hand, and to the best of my knowledge, donations made to this course are not outrightly illegal as the donations are made to fund a constitutionally enshrined right to peacefully protest as provided under Section 40 of the 1999 Constitution of the Federal Republic of Nigeria (as amended). It states that every person is entitled to assemble freely and associate with other persons. Mind you, Section 45 of the Constitution has neutralizing provisions in certain circumstances to protect public order, health and the rights and properties of others etc.
On the other hand, this take by the masses assumes that the CBN and Nigerian regulations have no power at all over Crypto Exchanges. Now, in a case where cryptocurrencies and crypto exchanges are used to fuel money laundering and terrorism, the AML/CFT regulations may come in handy as Crypto exchanges are in actual fact regulated by AML/CFT and other extant regulations.
Digital Currency Exchanges actually have effective AML/CFT controls in place. They are the reasons why customers identify themselves and undergo verifications and customer identification processes. In fact, suspicious transactions are to be reported to the Nigerian Financial Intelligence Unit.
Donations made via payment service providers for the #EndSARS movement are not outrightly illegal and may not breach AML/CFT regulations. The beautiful thing about this allegations making media rounds is that it is indirectly advancing the mainstream adoption of Crypto in Nigeria!
As at yesterday, bitcoin worth over $6,500 (₦2.9m) across 132 transactions has already been made. This is a win win for both the #EndSARS movement and the Crypto Sector! Although AML/CFT regulations apply to registered crypto exchanges and other FinTech Apps in Nigeria, its applicability to non-custodial wallets and P2P exchanges like Sendcash remain arguable being very unlikely.
We continue to hope that this Youth-led reform goes to the roots of the many problems in our nation even beyond ending SARS, FSARS, SWAT and all the other forms in which the department is disguising. We hope that wickedness will end, kidnapping will die, corruption will dry off, extortion will go to hades, bullying will be extinguished and yeah, Crypto will flourish.