Naijacrypto.com, a local and leading cryptocurrency exchange platform in Nigeria has launched its futures trading platform. The platform offers users the full range of crypto futures services which includes leveraged positions of up to 100x utilizable for short and long contracts. It also allows for isolated margins to protect users from unnecessary risks.
In futures trading, traders speculate on the future price of crypto assets without actually owning  the crypto assets. The Naijacrypto futures trading platform is launched with five assets trading against USDT and these are BTC, ETH, LTC, XRP and DEFI.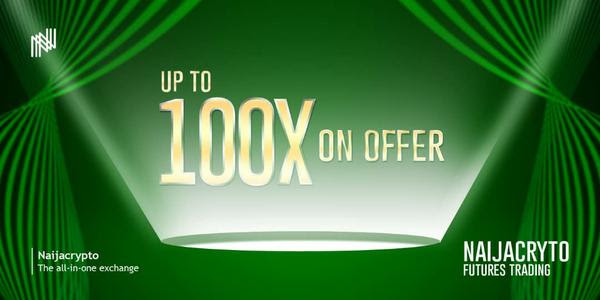 According to Naijacrypto, Futures Trading users can hedge against price risks, speculate on either of the market directions as well as make gains in the bear market.
The launch of the Naijacrypto Affiliate Program
Recently, Naijacrypto also announced its Affiliagte Program is Live. The program allows affiliates to earn instant income on every trade made by traders invited with affiliate's referral links. The program has two affiliate levels which are: Beginner affiliate and the Professional Affiliate.
The former allows traders earn 20% on trades from their affiliates and all Naijacrypto users are automatically on this level. The latter level being the Professional Affiliate allows users to earn 40% of all trade fees made from their referrals. To be part of the Professional Affiliate, interested users are expected to formally apply to the Naijacrypto Team.
The Naijacrypto Futures Trading Platform is currently Live and users can begin trading.