Governments In Africa Will Welcome Blockchain Technology – Lucky Uwakwe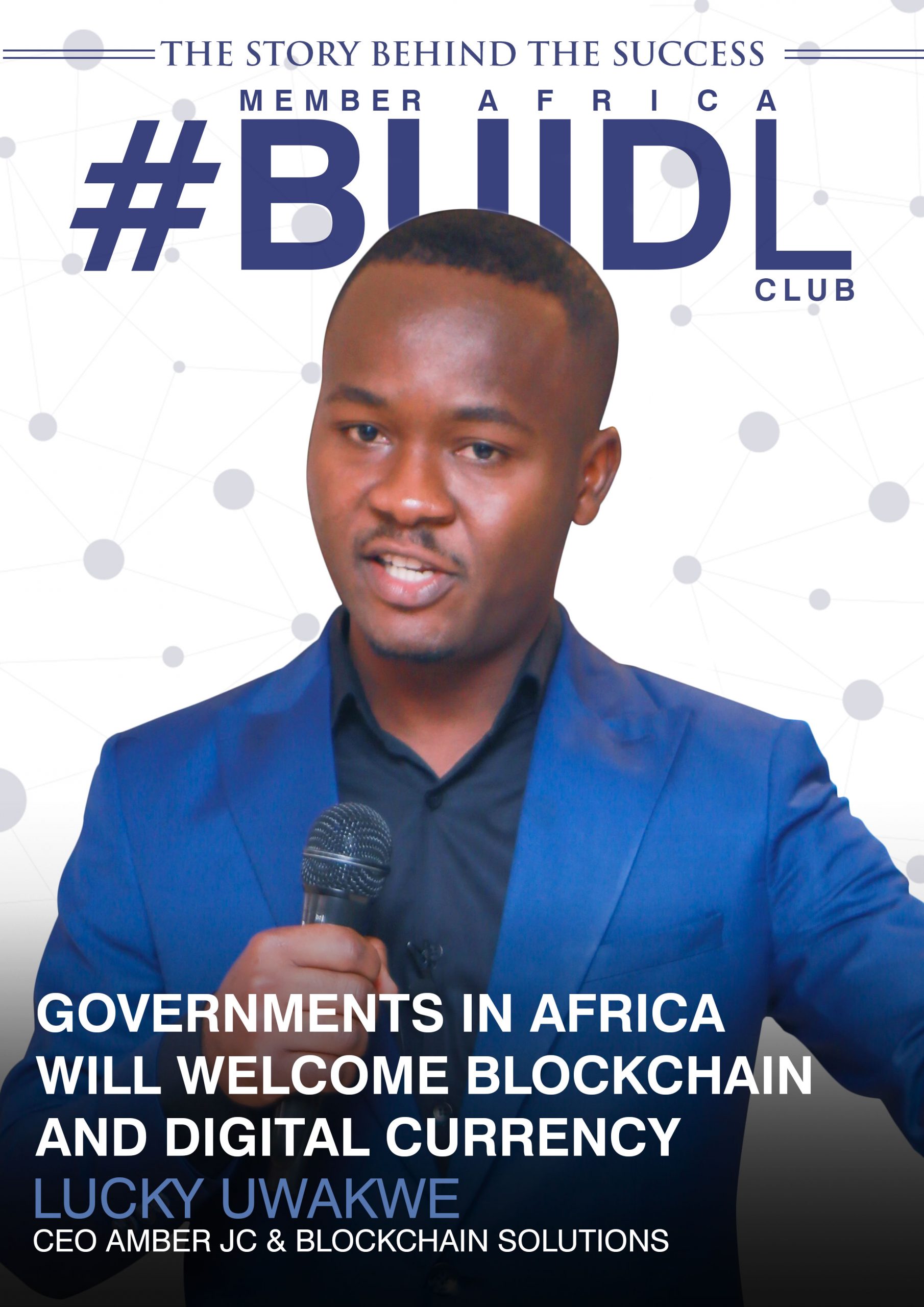 Lucky Uwakwe shares his views on African governments and Blockchain adoption with Cryptotvplus.
It is no news that a lot of enthusiasts in the blockchain space only show commitment to the projects they handle or the ones which give them maximum returns. It is not everyday you get to meet an enthusiast in the space who is quite passionate about getting the government on board this moving train.
Interestingly, in a recent article published by CryptoTVPlus, some African governments are already piqued by blockchain.
However, Lucky Uwakwe is positive that all African governments will finally come to terms with the versatility of the blockchain in the nearest future.
Here is an overview of the conversation we had with Lucky Uwakwe:
In your own words, what would you say blockchain is?
Blockchain is a persistent record of ownership transfer, that is publicly available for examination by all aspects of people. It is permission less to use and no trust is required toward any third party when using it. It is immutable.
In a few words tell us about your journey into the fast emerging Technology. When, how and through what means did you hear about Blockchain and Cryptocurrency? 
I learnt about bitcoin and blockchain from research in the CYPHERPUNK community,  during an online research in 2008, but I never fully grasp the importance until about 2010/2011 with bitcoin and the Mt gox exchange (magic the gathering of exchange)  after that I use to read Vitalik Buterin(ethereum founder)  Articles on bitcoin blockchain back then, when he was a writer on bitcoin
In what areas of blockchain are you most passionate?   
Education and Consulting with Service of smooth user friendly digital exchange.
What is your product all about? What challenges or problems have you identified? How will your innovation use the blockchain to solve these problems? 
CURRENTLY as I speak, we see that some countries in the world especially in Africa buy digital asset at a premium, and pay higher fee which is higher than some region. Another problem Fiat based crypto exchange is different and crypto- crypto exchange is also different.
We have built a solution to cover all that, making it easier for people to trade and convert over 200 crypto to crypto , or crypto to fiat,  all in one place. also transfer in the exchange is free, from OTC fiat section  to the crypto exchange of our exchange, we even do free deposit fee, and our withdrawal fee is lesser than what is currently available in many exchange in the world.
We have exactly combine liquidity of Huobi which is one of the top three crypto to crypto exchange in the world, but we have added easy fiat for African and have open African customers to the rest of the world. With our partnership with Huobi cloud, security is paramount. we are called SaBi, we provide users across the globe to either use our Crypto to crypto or fiat to crypto,  we have open a continent to the rest of the world, so customers in other continents can trade with other continents including Africa. All in one place.
What milestones do you hope to accomplish in the coming years in the Blockchain Industry?
To see that government Across Africa welcome blockchain technology and digital currency, and to ensure we have a strong community of women and house wives who are professional traders on SaBi making a living to support there family and the continent at large. So that they can become independent.
Our goal is to see that we return 30-60% profit made from SaBi exchange back to our active users and the community to support poor African community, lacking basics facilities like Schools,clean water, hospital and food. This we will do through SaBi exchange with our partnership from Huobi cloud
How is your Project contributing to creating blockchain awareness and in turn Mass Adoption?
My company has been at the fore front of positive awareness with the government and community across Africa and beyond, a simple google search of my name Lucky Uwakwe  will show quite a lot,  but as a company we continue to create a cooperate awareness with institution making our authority responsible for enacting laws that will shape the future of Blockchain in our continent.
Tell us about your project team? How did you come about the team? How do you  inspire them to give their best? 
I actually don't inspire my team, my team inspire me. They are the best brain out there, why tell the best what to do? Rather they inspire me and we work towards a common goal. Currently my team have been one of the best to work with in one project,  my project team members are from or based in China, Canada, Singerpore, Japan , Nigeria and Taiwan.
Most of them have over 3-10years+ background in Tech, Finance and Wall Street and Blockchain space. My Nigerian based team all have experience in the Blockchain space,  I am a certified cryptocurrency specialist (C.C.S) and still current  MSc in Digital currency and Blockchain Technology at the University of Nicosia Cyprus.
My Co-founder Mr. Peter Huang is a Chinese with experience Tech and Engineering company, from Beijing China, my Designer Kayode Iyanu owns SirfiTech in Nigeria capital city and the entire team of Huobicloud in Asia are working with us, from Mr. David Chen a Canadian, Mr. Jack Lee in  Shenzhen china , Mrs. Margaret Tang,  all from Huobi cloud, we have a rich diverse team across the world and many more working behind the scene working to see SaBi meet every standard before we Lunch by February 2019.
Mr Lucky Uwakwe is the Co Founder of Cheetah Africa.
PayPal has reached 85% of Binance.US Volume in first month of Crypto services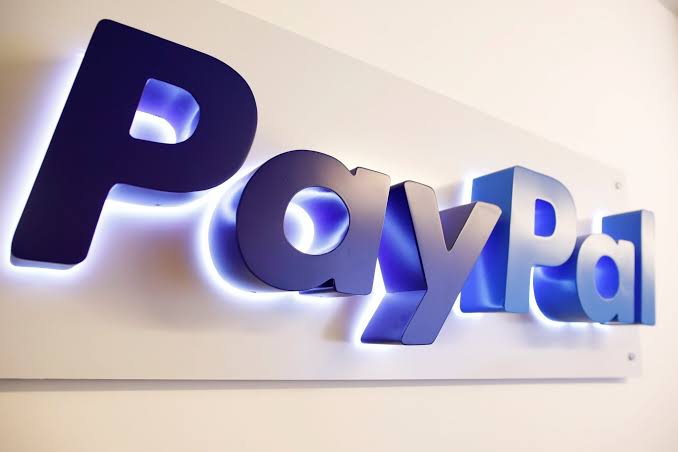 The payment giant company in the United States, PayPal is said to have reached a benchmark of 85 percent of the total trading volume of Binance.US; a cryptocurrency trading platform within its first month of operation. The payment company which was once skeptical about anything Bitcoin and cryptocurrencies launched and started offering cryptocurrency services to its users last month, October, 2020. This was made possible by a partnership between Paxos and PayPal to make cryptocurrencies available to users in the United states.
However, the daily trading volume has risen to 25 million dollars, a figure close to the total trading volume of Binance.US since PayPal launched. The figures on the trading platform of Paxos; itBit exchange rose from a daily figure of 5 million dollars to a whopping $25 million in November after a month of partnership with PayPal. Whether the partnership with PayPal is the reason for the spike in the daily trading volumes or other reasons are responsible for it, this remains unclarified.
PayPal has an estimated user base of over 346 million users over the world. Whether or not the partnership is responsible for the spike in the 24-hour trading volume on Paxos's platform, offering crypto services on the platform is about to see a new level of adoption of cryptocurrencies worldwide.
Tola says he wants more big companies to go after PayPal's footstep
Tola Joseph, the CEO and founder of twitterCryptomasterclass has expressed his views via his twitter handle (@connectwithtola) as regards the report about PayPal reaching 85 percent of the daily trading volume of Binance.US. He says he wants to see giant companies get involved in crypto and offer cryptocurrency services in a tweet.
He also included in another tweet what will happen in one year if PayPal's one-month volume could be a competition to cryptocurrency exchanges. He included that he wanted the payment giant to offer cryptocurrency exchange services.
Singapore's Largest Bank, DBS to Launch Crypto Trading & Custody Service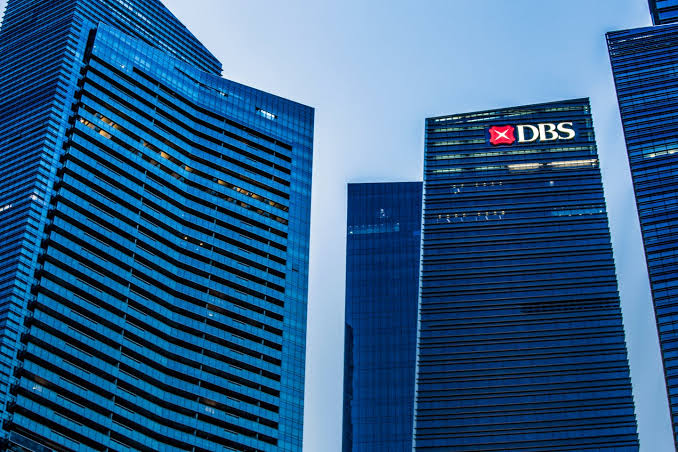 Singapore's largest bank is reportedly making an inroad into the blockchain and cryptocurrency industry with the launching of a cryptocurrency trading and custody service.
The Bank DBS is also reportedly launching in addition a platform for conducting security tokens offerings STO. The trading service will support five major cryptocurrencies such as Bitcoin (BTC), Ether (ETH), Ripple (XRP), Bitcoin Cash (BCH) and Ethereum Classic (ETC).
The DBS cryptocurrency trading platform will also support four fiat currencies such as the US dollar, the Singaporean dollar, the Japanese Yen and Hong Kong dollar.
It's revealed that using it's STO features, businesses will be able to issue tokens. The bank further revealed the trading platform will not hold cryptocurrency rather, it'll be held by the Bank itself. The bank said the service will offer "distinct advantages such as the assurance of institutional-grade security."
While the move of the Bank to release its cryptocurrency offerings further validate the idea that blockchain technology will be adopted by businesses and government globally, and more Singaporeans will be able to conveniently purchase cryptocurrency, the Bank was quoted saying:

"DBS' plans for a digital exchange are still [a] work in [progress], and have not received regulatory approvals. Until such time as approvals are in place, no further announcements will be made."
A WordPress Plugin Now Allow Contents to be Time stamped on Ethereum

A WordPress plugin has been developed to allow WordPress users time stamp contents on the Ethereum Blockchain. 
The plugin which was developed by an Amsterdam based firm WordProof helps WordPress website owners with Copyright issues by giving assurance to traders who the creator of a content and the integrity of same content considering blockchains cannot be tampered with. 
WordPress is one of the largest Content Management Systems on the internet powering up multitudes of websites of various types. 
The plugin was announced by WordProof on the 22nd of October, 2020 at the London BlockDown 2020 3D virtual blockchain conference. At the event, WordProof Head of Product, Jelle van der Schoot revealed the firms envision itself to be the most user-friendly timestamping tools for use across all Content Management Systems and e-commerce platforms. 
According to WordProof, it also supports other blockchains such as Telos and EOS. 
Speaking on the support of Ethereum on WordProof, Jelle van der Schoot said "Adding support for Ethereum marks an important step towards achieving this goal, so we're excited to welcome the Ethereum community!"
It's no doubt content theft is a serious challenge and alterations of published contents that could impact truth poses a serious concern to information flow. But with the ability to timestamp contents on WordPress just like Steemit and Hive blockchain blogging platforms, the defining features of blockchain become available to millions of WordPress users for use.
Other WordPress based crypto plugins 
While the development of WordProof and its integration with Ethereum, it's not the only WordPress plugin. Over the years, there has been several blockchain and cryptocurrency plugins offering features to enrich the WordPress user experience. There has been plugins that display cryptocurrency prices, plugins that allows automatic publishing to Steemit, that allows the buying of cryptocurrency amongst several others.