Governments In Africa Will Welcome Blockchain Technology – Lucky Uwakwe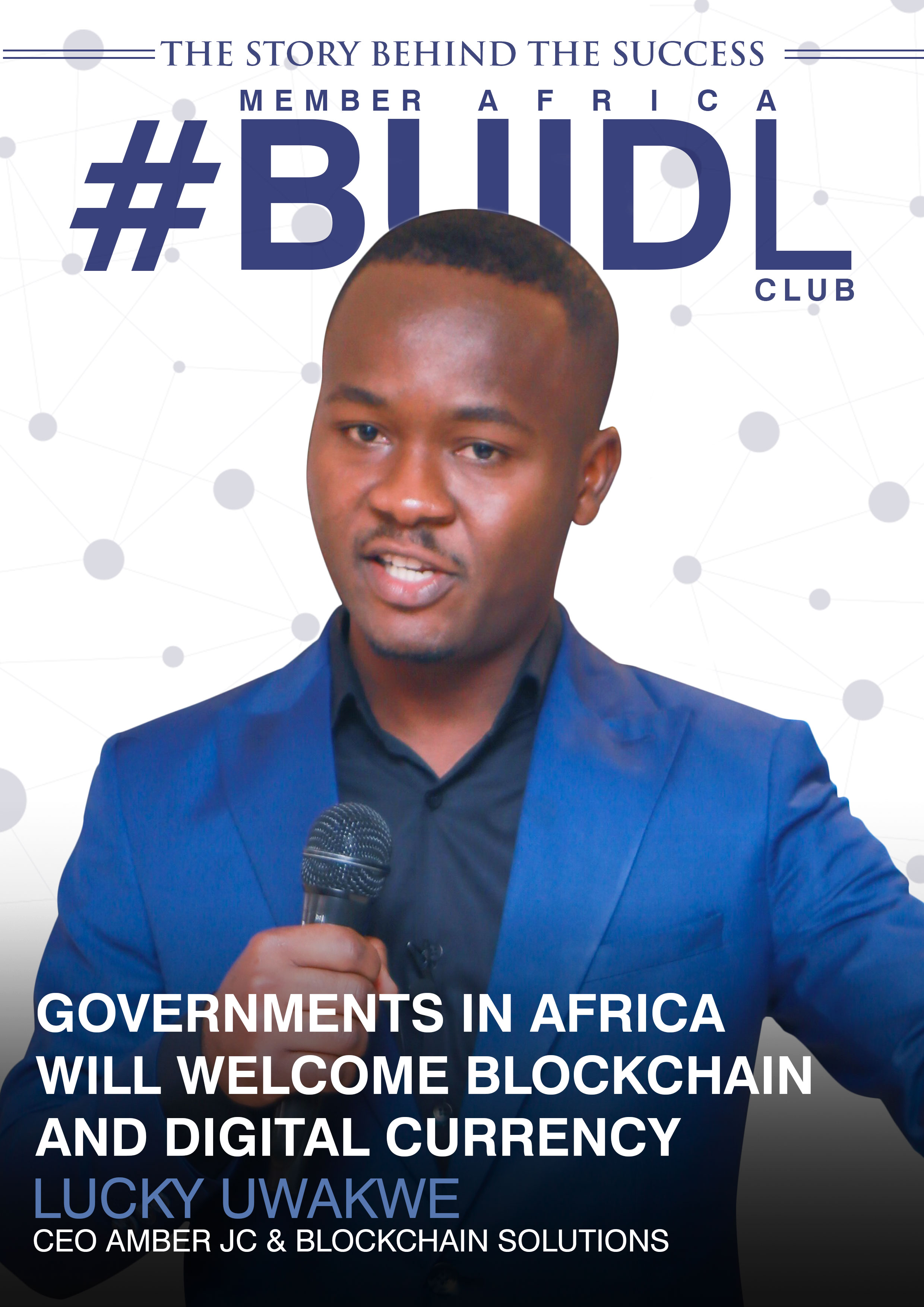 Lucky Uwakwe shares his views on African governments and Blockchain adoption with Cryptotvplus.
It is no news that a lot of enthusiasts in the blockchain space only show commitment to the projects they handle or the ones which give them maximum returns. It is not everyday you get to meet an enthusiast in the space who is quite passionate about getting the government on board this moving train.
Interestingly, in a recent article published by CryptoTVPlus, some African governments are already piqued by blockchain.
However, Lucky Uwakwe is positive that all African governments will finally come to terms with the versatility of the blockchain in the nearest future.
Here is an overview of the conversation we had with Lucky Uwakwe:
In your own words, what would you say blockchain is?
Blockchain is a persistent record of ownership transfer, that is publicly available for examination by all aspects of people. It is permission less to use and no trust is required toward any third party when using it. It is immutable.
In a few words tell us about your journey into the fast emerging Technology. When, how and through what means did you hear about Blockchain and Cryptocurrency? 
I learnt about bitcoin and blockchain from research in the CYPHERPUNK community,  during an online research in 2008, but I never fully grasp the importance until about 2010/2011 with bitcoin and the Mt gox exchange (magic the gathering of exchange)  after that I use to read Vitalik Buterin(ethereum founder)  Articles on bitcoin blockchain back then, when he was a writer on bitcoin
In what areas of blockchain are you most passionate?   
Education and Consulting with Service of smooth user friendly digital exchange.
What is your product all about? What challenges or problems have you identified? How will your innovation use the blockchain to solve these problems? 
CURRENTLY as I speak, we see that some countries in the world especially in Africa buy digital asset at a premium, and pay higher fee which is higher than some region. Another problem Fiat based crypto exchange is different and crypto- crypto exchange is also different.
We have built a solution to cover all that, making it easier for people to trade and convert over 200 crypto to crypto , or crypto to fiat,  all in one place. also transfer in the exchange is free, from OTC fiat section  to the crypto exchange of our exchange, we even do free deposit fee, and our withdrawal fee is lesser than what is currently available in many exchange in the world.
We have exactly combine liquidity of Huobi which is one of the top three crypto to crypto exchange in the world, but we have added easy fiat for African and have open African customers to the rest of the world. With our partnership with Huobi cloud, security is paramount. we are called SaBi, we provide users across the globe to either use our Crypto to crypto or fiat to crypto,  we have open a continent to the rest of the world, so customers in other continents can trade with other continents including Africa. All in one place.
What milestones do you hope to accomplish in the coming years in the Blockchain Industry?
To see that government Across Africa welcome blockchain technology and digital currency, and to ensure we have a strong community of women and house wives who are professional traders on SaBi making a living to support there family and the continent at large. So that they can become independent.
Our goal is to see that we return 30-60% profit made from SaBi exchange back to our active users and the community to support poor African community, lacking basics facilities like Schools,clean water, hospital and food. This we will do through SaBi exchange with our partnership from Huobi cloud
How is your Project contributing to creating blockchain awareness and in turn Mass Adoption?
My company has been at the fore front of positive awareness with the government and community across Africa and beyond, a simple google search of my name Lucky Uwakwe  will show quite a lot,  but as a company we continue to create a cooperate awareness with institution making our authority responsible for enacting laws that will shape the future of Blockchain in our continent.
Tell us about your project team? How did you come about the team? How do you  inspire them to give their best? 
I actually don't inspire my team, my team inspire me. They are the best brain out there, why tell the best what to do? Rather they inspire me and we work towards a common goal. Currently my team have been one of the best to work with in one project,  my project team members are from or based in China, Canada, Singerpore, Japan , Nigeria and Taiwan.
Most of them have over 3-10years+ background in Tech, Finance and Wall Street and Blockchain space. My Nigerian based team all have experience in the Blockchain space,  I am a certified cryptocurrency specialist (C.C.S) and still current  MSc in Digital currency and Blockchain Technology at the University of Nicosia Cyprus.
My Co-founder Mr. Peter Huang is a Chinese with experience Tech and Engineering company, from Beijing China, my Designer Kayode Iyanu owns SirfiTech in Nigeria capital city and the entire team of Huobicloud in Asia are working with us, from Mr. David Chen a Canadian, Mr. Jack Lee in  Shenzhen china , Mrs. Margaret Tang,  all from Huobi cloud, we have a rich diverse team across the world and many more working behind the scene working to see SaBi meet every standard before we Lunch by February 2019.
Mr Lucky Uwakwe is the Co Founder of Cheetah Africa.
First of its Kind in Africa: SisiPower to Empower the 'African Sisi' with $1m Entrepreneurial Grants and 150m Anion Sanitary Pads to women and the less privileged girl-child in Africa
Sisipower is committed to positioning the African sisi and equipping HER with one of the most trending innovative skills and technology, which is blockchain.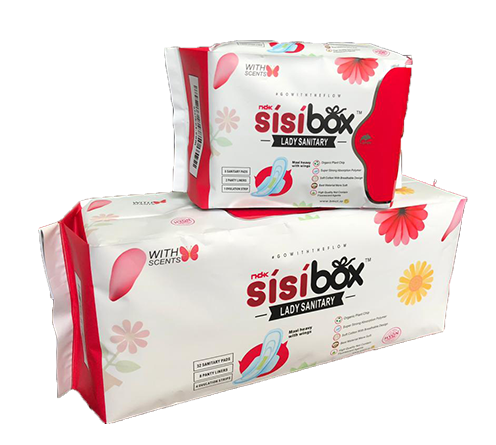 Sanitary pads which is supposed to be readily available and affordable to every girl or young woman in Africa is not. Though we have some sanitary pad brands in the market, it's just that many of these girls and women can't afford to buy and use them for their monthly menstrual circle. In order to get these pads, these young women find themselves in despicable situations where they are forced to have sex with the chemist or shop keepers who sells these items. They are also exposed to having sex with any available male in exchange for sanitary pad. So sad that girls have to sell their dignity just to get a paltry sum of money to care for their monthly period.
It is also not new as research shows that many girls especially in public secondary schools miss class during their menstrual period. They do this as a result of the fear of being shamed by boys and girls alike for the blood stains that reflects at the back of their skirts. Not only that, some of these girls, if at all they try to come, end up using unhygienic materials like dirty clothes or tissue papers. And while they are away from school they miss out on academic lessons which affect their overall academic performance and deny them of better future prospects.
A look at our female prisons wards, tales of woes, agony and pains as another worrisome situation is brewing there. In the prisons, we have a situation where about five female inmates have to share one sanitary pad. Thus exposing them to all manners of highly contagious disease and infection.
Some of these girls and women when interviewed say, "we can't afford to eat three square meals how much more buy a sanitary pad."
In putting an end to this problem which have skipped the eyes of many, BEEP Foundation, a concerned non-governmental organization launches SISI POWER, a campaign to empower indigent women and girls with 1 million Dollars and 150 million sanitary pads across Africa, though starting from Nigeria.
This cash will be given as business grants to indigent women, after proper training. Also, they shall be mentored by successful business women and the foundation to ensure they make better use of the grants given to them.
For girls, they shall have access to free monthly sanitary pad and access to Blockchain Technology, ICT and life skills training which makes it possible for them not to sell themselves short just for sanitary pads. They will be trained in the following areas; Coding, Mobile App Development, Animation, Digital Marketing, Graphic Designs and other relevant courses that ensure for their self-sustenance, productivity.
With this innovative gesture, BEEP Foundation through the launch of Sisi Power has placed itself at the forefront of poverty eradication, entrepreneurial empowerment of Girls and Women in Africa.
The narrative has to change , Sisipower is committed to positioning the African sisi and equipping HER with one of the most trending innovative skills and technology, which is blockchain. SisiPower leads the way in its application of blockchain technology by enabling acceptance of donations in BMCTokens and made provision for acceptance of a smart contract shared Master-Node Equity reward on the blockchain to support and sustain the vision and mission of sisipower.
Sisi Power is an initiative of Beep Foundation, a foundation geared at providing empowerment and innovative development in Africa.
Operations Head Office : 15 Yinusa Adeniji street off Muslim Avenue ikeja lagos Nigeria. www.sisipower.org. Info@sisipower.org.
A few members of the executive team were unveiled at the event.
This launch happened on Saturday, 28th September, 2019, at 10:00am at the ZAAZ Hotels, Ikeja, Lagos.
Find Photos of the event here
Some speakers at the launch of Sisipower.

Founder with Speakers and Ambassadors of SisiPower


Brain Behind the Idea stops for a Pose

Founder with BitFXT Delegation

A pictorial submission of the Sisi power Inauguration powered by Beep foundation

Inauguration Ceremony of the Sisi Power Project. An initiative which seeks to Empower the African Girl Child with innovative Skills that promotes Entrepreneurship.