First, we had cryptocurrency only in 2009, and then blockchain applications came in more when Ethereum was launched as a smart contract platform. This move revealed the potential of blockchain technology. Beyond finance, entertainment use cases also join the series of integration with blockchain. CryptoKitties proves to be one of the earliest examples.
A few years after CryptoKitties, SandBox, Decentraland, and more games were revealed. Facebook became Meta and suddenly the concept of the metaverse became mainstream. Game developers, fans, investors, and users got into the frenzy of the development. Why? Entertainment and economics. This gave us the merging of Games and DeFi to give GameFi.
All these have been driven by one major technology: blockchain technology. Here, we'll look at five blockchain platforms that have powered some of the most exciting games in the GameFi world. Although they appear to be "insignificant" they deserve good attention.
Avalanche
Avalanche blockchain was created due to the inadequacies of the Ethereum blockchain. It is tagged as an "Ethereum Killer" because it makes up for the weaknesses found in the Ethereum network.
It was launched in 2020 by Ava Labs with the likes of Cornell Professor Emin Gün Sirer, Ph.D. candidate Kevin Sekniqi and Maofan "Ted" Yin, first author of the HotStuff Protocol used in Facebook's Libra. These personalities have grown the blockchain to a world-class team of experts around the world.
Apart from the blockchain itself where dApps can be built, there are other tools associated with the Avalanche network. These include the Avalanche Wallet for storing Avalanche assets; Avalanche Explorer, an analytics tool for the Avalanche platform; Avascan; VScout and AvaxMap: All active nodes running on Avalanche
Avalanche is very fast, with TPS of 4,500; highly secured – Sybil resistant – using Proof of Stake consensus; truly centralized with a large number of validators creating blocks; customizable making it flexible for several use cases of dApps to be built on it.
Crabara, Avaxtars, YieldHunt, TaleCraft, Avax Wolf Game, and Dragon Crypto Gaming are some of the top Metaverse projects on the Avalanche blockchain. You can check the full tokenomics here.
Read this also:
Harmony One
Harmony is one of the most profound blockchains that solves the blockchain trilemma – scalability, security, and decentralization. It uses an Effective Proof of Stake (EPoS) Consensus Mechanism to validate transactions and produce blocks in the network.
Harmony One was founded in 2018 by Stephen Tse and had a mainnet launch in 2019. The introduction of Sharding makes the Harmony network so secure, fast and maintains its decentralization features. Sharding splits the Harmony One into four different parts, working side by side with each other: validation, transactions, block creation, and staking are done on separate shards.
Another advantage of the Harmony platform is its Cross-Chain Finance model. This allows interoperability between Harmony and other blockchains like Binance Smart Chain (BNB), Ethereum (ETH), Bitcoin (BTC), and other networks. Thus, assets on Ethereum and EVM-related networks can easily be transferred to and from Harmony blockchain.
Harmony houses innovative projects like the DeFi Kingdom, Crypto Royale, Rango, Curve Finance, DaVinci, BossSwap, Cosmic Universe, Enders Gate, ViperSwap, and Aragon. In September 2021, Harmony launched a $300m fund to drive development in its ecosystem.
Ronin Network
Axie Infinity is one of the top twelve blockchain games according to the number of users. Ronin is the foundation driving the development of the Axie game. Owners of Axie had to create Ronin to offset the deficiency of Ethereum on which Axie was initially launched on.
Ronin Network is a sidechain built on Ethereum to power the Axie Infinity game as well as other dApps. It currently operates a Proof-of-Authority (PoA) consensus model, a reputation-based system. Unlike PoS systems, Ronin validates transactions with the aid of validators who open their personality before they are permitted to perform such roles.
The initial plan for Ronin was to start with global brands as validators and then make it open to their community. On Ronin, there is a DEX, Katana; Ronin Wallet; blockchain bridge functionality that allows the intercommunication between EVM blockchains and Ronin. These attributes make Ronin fast with cheap gas fees.
For specific use cases, Axie Infinity is ok Ronin, Ronin Wallet also runs on Ronin; Katana as earlier mentioned is on Ronin. Check for the tokenomics here.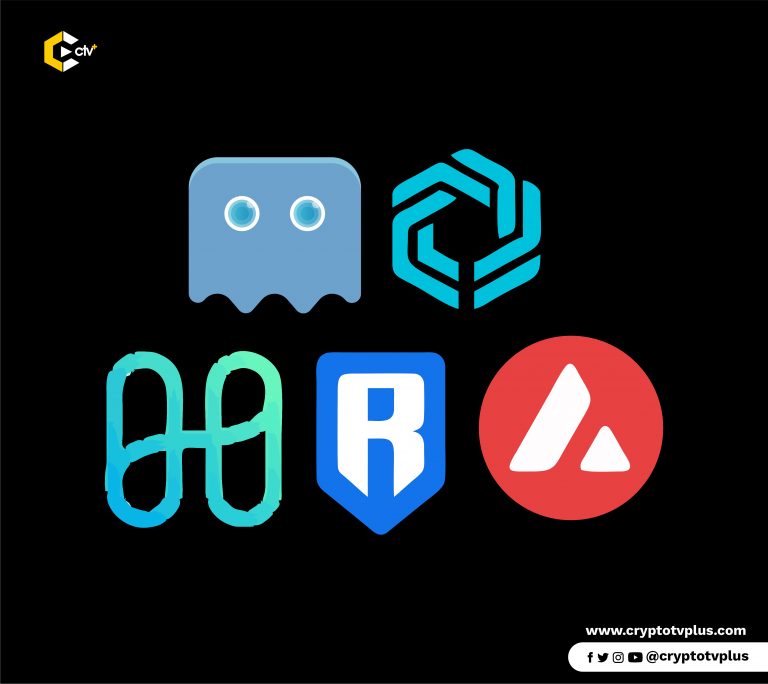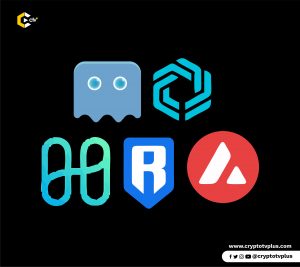 Phantasma
Phantasma was created for interoperability between blockchain platforms while retaining decentralization. It operates a variant of PoS that permits a rotational system of validation. Each validator has an opportunity to validate transactions for a while and then switches roles so that the position of active validator changes
The network does not need calculations to verify transactions like in the Bitcoin ecosystem, therefore, eliminating the need for system upgrades. Phantasma operates a dual token system, permits endless sidechain connections, has very fast finality and TPS of 5,000, integrates with Phantasma DEX, supports multiple smart contract languages, and the development of NFTs.
Blood Rune, Ghost Festival, and GhostMarkets are a few projects that are live on the Phantasma Chain. Tokenomics of the native currency, $SOUL can be accessed here.
Immutable X
Immutable X is an innovative blockchain platform that is built for the metaverse. The development of the platform came from the need to have a platform where NFT projects can be built without tampering with the three foundations of any blockchain platform. Ethereum opened smart contract and dApps development however, it has not proven to be effective.
Immutable X has a marketplace where NFTs can be traded with transaction history accurately recorded. ZK-Rollup Scaling Engine also runs on Immutable X to permit scalability with security assurance. The platform is also fast, combining multiple NFTs activities without fail. The API Abstraction Layer makes this possible.
There are more than 150 projects on the Immutable X platform. Cooler Cat, CryptoXolo, CyberGalz, TikTok Top Moments, Rare Insignia, Kolectiv, Highrise Creature Club, Guild of Guardians Heroes, GreenPark Sports, and God's Unchanged are some of the 150.
JP Morgan, HSBC, Gucci, and other top brands have shown that there is a huge opportunity in the metaverse. The report from JP Morgan proves it more with data and numbers. Blockchain will continue to open new ways and markets for our world. To profit from this innovation, proper research will always lead the way.
What do you think of this article? Share your comments below.