The world of Metaverse has taken the global market by storm. When multinationals like JPMorgan place a bet on such projects, it shows that there's more to it than the ordinary eyes can see. Of all brands building the Metaverse, Decentraland and SandBox are amongst the top three.
SandBox is a virtual world built on the Ethereum blockchain where players and users can buy, build, own and monetize virtual activities or lifestyles. It's not limited to gaming as there are taverns, banks, and concert halls in the SandBox. The experience is changing the face of entertainment globally.
The Sandbox blockchain gaming ecosystem consists of three products including VoxEdit for modeling objects; a marketplace for uploading, publishing, and selling NFTs; and Game Maker, where games are built for free. For many global brands, the love and move into the metaverse are eminent to keep connection with fans. And that's why we have a list of the top brands in the SandBox metaverse:
Samsung
No one is an alien to the name, Samsung. It has amassed for itself a global brand that is unbeatable. Samsung is a multinational with services in advertising, construction, entertainment, financial services, hospitality, information, and communications technology. One of the most profound is mobile technology.
In 2018, it was rumored that the Galaxy S10 mobile was being released with a Crypto wallet. And of course, the rumor appeared to be true. Samsung saw the opportunity in the crypto world and further into the metaverse, by investing in Sandbox as Samsung Next, an investment arm under Samsung Electronics.
Speaking on why they invested in Sandbox, Brandon Hoffman, an Investor at Samsung Next, described that, "The Sandbox makes the metaverse accessible to anyone, and it connects the physical and virtual worlds. The digital opportunities in this metaverse are translating into real dollars: for creators, for brands, and, yes, for investors."
Adidas
Just like Samsung is synonymous with mobile, Gucci is for clothing, Adidas is for sportswear. It is a German company with headquarters at Herzogenaurach, Bavaria. The multibillion-dollar company, the largest sportswear manufacturer in Europe, and the second-largest in the world, after Nike, focuses on the designing and manufacturing of shoes, clothing, and accessories.
A project like StepN gives the feel of what Adidas is doing in real-world experience. Adidas went into the blockchain space with the launch of Adidas Originals which sold for $23m. Now, here's the bomb.
"Blockchain is one of the most innovative technologies of this generation. We see it unlocking boundless potential to connect with our members," said Scott Zalaznik, the chief digital officer at Adidas. "The foundation we are building with Web3 will lead to new creative opportunities for partnerships, engagement through digital goods, and a path towards a more inclusive future."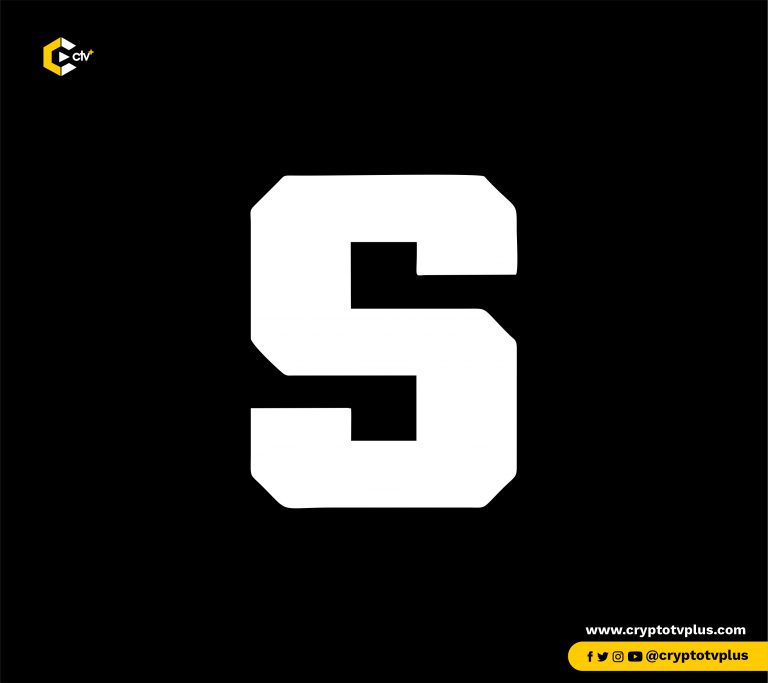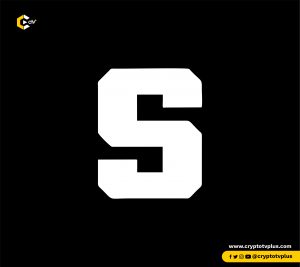 Square Enix
Their mission statement is "to spread happiness across the globe by providing unforgettable experiences" according to the website. This will be done via entertainment with gaming at the forefront.
As reported last year, the entertainment brand led a $2m Investment round for SandBox metaverse. The development Square Enix will focus on will be in two formats: to "establish an interactive piece of land in the platform to allow players to enjoy experiences including Dungeon Siege elements…" shared on Bitcoin.com and "the inclusion of voxel elements based on the Dungeon Siege".

Gucci
Gucci speaks of stylish, Italian clothing. It's based in Florence, having product lines that include handbags, ready-to-wear, footwear, accessories, makeup, fragrances, and home decoration. The company was founded in 1921 by Guccio Gucci in Florence, Tuscany.
Innovation does not spare any industry so long as consumers are ready to embrace the changes. For innovative firms like Gucci, that acceptance is very clear. And that's why the blockchain-metaverse revolution is not a scary one for the global brand.
Come to think of it, if players will live in the metaverse, what would they wear? "For a new generation of players, virtual fashion is as important as real-life fashion," Sebastien Borget, COO and co-founder of The Sandbox, said in a statement on the move by Gucci.
Gucci had a partnership with Roblox in 2020. For SandBox, it was announced on their Twitter handle:
Crafting the future, pixel by pixel. Vault is building its own virtual world on @TheSandboxGame. Discover more https://t.co/wEUMFPiNsg #GucciVault pic.twitter.com/GVW1mpyJQC

— gucci (@gucci) February 9, 2022
Being the first luxury brand to release an NFT, it's no news that they took this step. Get ready to shop Guccis there.
Atari
The firm was founded in 1972, in California by Nolan Bushnell and Ted Dabney. It was one of the global pioneers of domestic video games such as arcade games, Pong, and the Atari 2600 which expanded the electronic entertainment industry spanning from the 1970s to the 1980s.
Today, it has rebranded into the current market gaming trends of tech innovation. And this is where the metaverse comes in. It's reported that the firm sold land in Sandbox for $4.3m to Republic Realm (now Every Realm).
Atari is part of the investors who bought lands in Sandbox. For Atari, it will be a show of a native Theme Park in Sandbox which gamers will love to see as an old gaming brand is renewed to give a new essence. Frédéric Chesnais, Atari CEO submitted that "This exciting collaboration with The Sandbox also expands and deepens Atari's strategic involvement in blockchain-powered and cryptocurrency-fueled entertainment."
PricewaterhouseCoopers
In the world of business consulting, PwC stands out. It comprises several partnerships with other global organizations around the world. PwC is considered the second-largest professional services network in the world and amongst the four biggest accounting firms alongside Deloitte, EY, and KPMG.
It's not surprising to see PwC in the metaverse as the Hong Kong branch announced that they accept bitcoin as a consultancy fee in 2017. And just four years later, they bought a piece of land in Sandbox.
"The metaverse offers new possibilities for organizations to create value through innovative business models, as well as introducing new ways to engage with their customers and communities," Gee, a partner at PWC Hong Kong opined. He further explained that the organization will help guide their clients on the advantages the metaverse can offer to their businesses. This means that you can go to the metaverse for consulting services while paying with crypto tokens.
Read this also:
Everyrealm
Everyrealm is an innovative organization focused on metaverse content and development. "We invest in, manage, and develop assets including NFTs, virtual real estate, metaverse platforms, gaming, and infrastructure," says the company profile.
The company that was previously Republic Realm, has several lands in Decentraland, Somnium Space, and Sandbox and currently owns more than 3,000 NFTs in about 25 different game worlds. In November of 2021, they spent $4.3m to buy a plot of land in Sandbox.
The interest is beyond just buying lands as they are building utilities into their properties. The Fantasy Islands resort project in The Sandbox is an example with 100 villas, a yacht (that sold for 149 ETH), a metaverse school, Realm Academy (in Somnium Space), and a shopping mall (in Decentraland).
Ubisoft
Ubisoft is a French video game company with headquarters at Montreuil alongside innovative studios for development around the world. Some of its franchises are Assassin's Creed, Far Cry, For Honor, Just Dance, Prince of Persia, Rabbids, Rayman, Tom Clancy's, and Watch Dogs.
It's known as one of the biggest gaming brands in the world with a current market capitalization of $5.9b as of February 2022. It has maintained the sixth position in the list market cap of gaming companies from May 2020 till date behind Activision Blizzard, Nintendo, Roblox Corporation, Electronic Arts, and Take-Two Interactive Software, Inc.
The plan for Ubisoft is to own plots in the SandBox where projects like Rabbids can be featured in the metaverse. "The Sandbox is an obvious new fun ground addition to the long list of Rabbids world invasions," said Guillaume Mammi, Ubisoft's senior manager of new business and partnerships, "and a great opportunity for Ubisoft to experiment a metaverse experience for its brands."
Warner Music
Warner Music is a global entertainment firm centered in New York, USA. It's termed amongst the three biggest record companies and number three in the global music market behind Universal Music Group (UMG) and Sony Music Entertainment (SME).
Warner Chappell which is a brand under Warner Music had a market share in the music industry of 11.6% in 2020 while last year. Warner Music Group recorded revenues of over 5.3 billion U.S. dollars. In December 2021, a plan was taken to buy record label 300 Entertainment for $400m.
Moving to the virtual world, they are launching a virtual world in the SandBox to help host concerts in the metaverse called WMG Land. "Our partnership with The Sandbox adds a new layer of possibility in the metaverse, with the ownership of the virtual real estate," said Oana Ruxandra, Chief Digital Officer & EVP, Business Development at Warner Music Group.
Plans are that in March of this year, SandBox will host a Land sale event that will allow music fans to buy properties close to WMG in the SandBox Metaverse. With Snoop Dogg and other music artists in the space, it'll be a Wow experience.
You can also check Sandbox to see other companies they are in partnership with on this revolution that is affecting the entire global market.
What do you think of this article? Share your comments below.