Africa: A HotBed For Cryptocurrency Adoption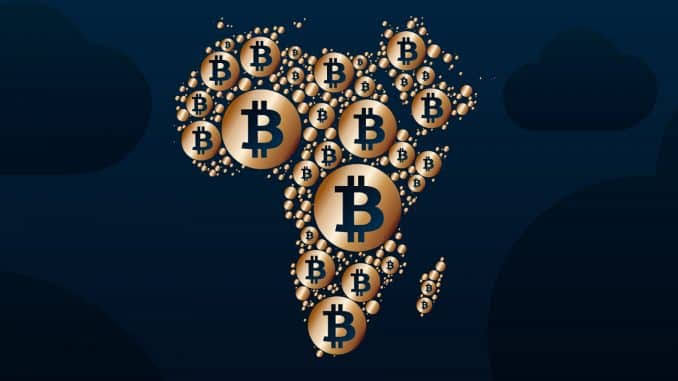 Africa is a continent that has always welcomed cryptocurrency and blockchain innovations with open arms. there are no strict regulations towards cryptocurrencies and blockchain technology across the continent. Africa is also an untapped market for foreign investors, including blockchain companies. This has in turn seen top companies coming down to feed on the market, gain grounds as well as becoming major players in the industry.
Top companies like Binance and Okex compete for domination in the African cryptocurrency marketplace. This is evident in the different partnership programs that they embark on with citizens in different parts of Africa which includes ambassadorial partnerships and education programs among others.
These programs ensure increases in their number of users, and the participants are well paid just to make sure these companies remain forces to reckon with. Not too long ago, Twitter's CEO, Jack Dorsey embarked on a brief blockchain trip to Africa to explore the potentials of a blockchain startup on the continent. He originally planned a six-month trip that was cut short by the health crisis of 2020.
Africa as a continent has proved to be a good ground for cryptocurrency adoption as more crypto based companies keep arriving despite the health crisis of 2020. Africa was recognized as one of the promising regions for the adoption of cryptocurrencies. This was according to a report published by Arcane Research; "Africa is one of, if not one of the most promising regions for the adoption of cryptocurrencies". Besides this, Nigeria, a country in Africa topped the world in Bitcoin transactions around the second quarter of the year 2020.
Africa Is Leading In Cryptocurrency Adoption
Yellow Card is a crypto company founded in 2016 with its headquarters in Nigeria and has branches in other African countries. Yellowcard buys Bitcoin and has recorded notable milestones in 2020 across the African cryptocurrency ecosystem. The firm is reported to have received over $1.5 million dollars from two investors in a recent fund raising event.
According to Chris Maurice, CEO of Yellow Card, his company adds about 20,000 new users to their platform every month. He also notes that Africa will remain at the forefront among the regions that are driving cryptocurrency implementation.
"Crypto will go mainstream in Africa before any other part of the world. We've been breaking our own records over and over", he says.
Maurice explains why he thinks Africa will be at the frontline of cryptocurrency adoption shortly after announcing that Yellow Card would be launching in Botswana and South Africa, he says;
"There is no better place for bitcoin to thrive than Africa. Crypto will go mainstream in Africa long before the west or any part of the world. Anyone with a smartphone and place to vendor can act as an onramp and offramp from fiat to crypto"
A Payment Processing Giant Emerges
Another top cryptocurrency company in the region is Bundle Africa, a company with the primary aim of making financial freedom a reality for Africans and ensure the adoption of cryptocurrency. This Nigeria-based cryptocurrency payments processing start-up published its major achievements within the first four months of the company's operation. In the release titled "Bundle Rewind", the chief executive, Yele Bademosi expressed how impressed they were about what Bundle has achieved within this short period of time.
"On April 23 2020, barely four months ago, we turned on the lights at Bundle. A lot has happened since then. So much that it feels like an entire lifetime has passed", said Badamosi.

Launched on the 23rd of April 2020, Bundle reached 1,000 sign-ups by the 26th day of the same month and 10,000 in July 2020, according to the release. Its trading volume also reached a significant volume of one million dollars by July 2020. These are indeed significant achievements for a company that has been in operation for just four months.
Opening Up Opportunities For Traders
BuyCoins Africa, another African company made known their achievements through the Chief executive's handle on Twitter(@TiIMIGOD). The company traded over $30 million in volume in 2019. This year 2020 has recorded a significant increase in BuyCoins' trading volume as it recorded over $100 million dollars on its trading platform.
These reports are evidence that Africa is about to take the lead in the cryptocurrency industry. Gimmer made no mistake when he said Africa will be at the frontline of crypto adoption. A recent report revealed that Nigeria outperformed the rest of the world in bitcoin peer-to-peer transaction activities. There is no doubt, Africa is on the move to be on the mainstream of crypto adoption.
A City Powered By Cryptocurrency
Akon city is a proposed city to be built in Senegal by the musician Akon. The currency to be used in the city is the Akoin token, the city would be powered on the native currency. It is to be built in two phases and should be ready by 2030. This is another pointer to the potency of Africa being a force to reckon with in the cryptocurrency and blockchain industry.
DeFi 2020 hacks amount to over $100M+, Is DeFi Definitely Losing it?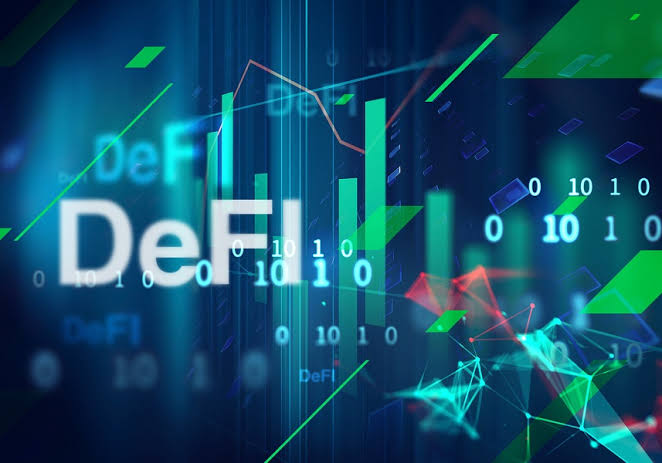 DeFi – decentralized finance came with a bang taking the industry by storm. While the concept of DeFi has long been existing, it recently became the buzz of the industry in 2020. All through the year till this day, the industry has experienced significant advancement in this relatively new field of the cryptocurrency industry.
The promises of DeFi are as usual in the cryptocurrency industry, revolutionary, yet this promise and hope which it brings has been met with resistance from actors that has tried to undermine the industry growth in this direction. In this article we are going to be looking at the hacks in the world of DeFi.
The attacks on DeFi in the year began in the second month. DeFi project bZx was attacked and drained of $0.3 million on the 14th of February. Since that incident till date, the project has been attacked at two other times with the hacker withdrawing $0.6 million and $8 million respectively on the 18th of February and 14th of September respectively, though the hacker returned the $8 million in the last attack.
In the month of March, on the 12th, Maker was attacked and hacked of $8.3 million dollars. That was the last in that quarter. The next hack would take place just over a month later. Uniswap was targeted and $0.3 million was taken out. Next was dForce which occurred on the 19th of April, just a day after the attack on Uniswap.
The attackers were able to take out $25 million though this money was returned to the protocol. For the second quarter of the year, Balancer would close the chapter of DeFi attacks. It was drained of $0.5 million.
Eminence Finance came to be at latest target at the end of the third quarter of the year after bZx had opened the stage though the $8 million taken from it was returned. The attackers took out of Eminence Finance $15 million but returned $8 million to the protocol.
In the last quarter of the year which is still ongoing has recorded more attacks and hacks of DeFi projects. The first Harvest Finance which was exploited for $33.8 million on 26th of October. Next was on the 2nd of November, Axion which was drained of $0.6 million. Akropolis and Value came at the same week with just two days apart.
While the former was drained of $2 million, the later saw a return of $2 million after the attackers had drained the project of $7.4 million. The latest on the ring of DeFi hacks are Cheesebank and Origin Dollar which were attacked and drained of $3.3 million and $7 million respectively.
A common factor in these attacks is the use of flashloans. At this time, these are threatening the stability and growth of the industry in the field of Decentralized Finance, however, it may not be the end.
This is just me saying, you have your own opinion. But one thing that remains relevant to either opinions is the fact that over over 100 million has been drained from DeFi projects though about $45 million has been returned.
What do you think? Please share your comments below.
Tighter AML/CFT Checks Emerge As US Regulator Traces 'Privacy Protection Backed' Transactions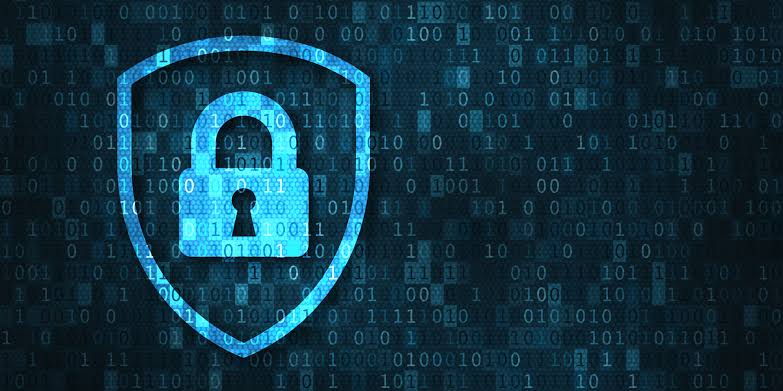 It appears that the United States Internal Revenue Service (IRS) wants to be able to pry into wallet holders' accounts the way they have central access to digital dollars in traditional bank accounts. In light of this, Ricardo Spagni, Monero's Privacy Maintainer, recently explained that regulators' determination to control privacy in the crypto sector may continue to be in vain as smart cryptographers are always a step ahead of regulators.
Talking about Monero, this protocol which was released in 2014, is a private, untrackable and secure token. It allows maximum privacy in transactions as users' identities are protected. No regulator gets to know the details of users' transactions nor the amounts that users transfer, except if they so allow themselves.
Government Interested In Blockchain Users' Privacy
Many regulators, the world over, are increasingly getting interested in controlling protocols that ensure the privacy of users. For a fact, the United States' IRS employed the services of two Blockchain Analytics Firms: Chainalysis and Integra FEC so as to develop a tool that will enable the agency to track transactions on Monero and Layer 2 protocols as the firm had previously done to monitor on chain activities for privacy tokens like DASH and (ZEC).
Looking at the rate of financial crimes in the world today, the government probably has genuine reasons to develop tools that will enable transparency and allow the tracing of transactions on privacy enabled protocols. This is especially as allowing absolute privacy of transactions may fuel money laundering or even financing of terrorism. To this end, the United States' Department of Justice (DOJ) released a whitepaper dubbed "Cryptocurrency: An Enforcement Framework" on the 8th of October 2020. The department emphasized that enabling anonymity enhancing cryptocurrencies (AECs) that run private blockchains will result in money laundering and easy financing of terrorism.
Ricardo Spagni explained that the best option for the government is to lay down checks and controls (regulation) at the entry and exit points, anything other than that is going too far, according to him.
According to him:
"Payment service providers and merchant service providers are sorts of the points at which they can apply a degree of regulation. And that I think is feasible."
Users may be required to ascertain their location or may have to go through checks before their transactions are approved in the case that they are using a Merchant Service Provider.
Privacy Coins Are Here To Stay
As at press time, the brains behind Monero are able to detect bugs made by external forces and will fix them so as to protect the privacy they have promised their users.
The Chief Economist and Co-founder of a Blockchain Analytics Firm (Elliptic) Dr. Tom Robinson, emphasizes;
"Untraceable cryptocurrencies such as monero are here to stay…in the short term, it may well be possible to find exploits in these systems and trace transactions to some degree, but these bugs will be fixed."
As a matter of fact, Monero has gone ahead to upgrade its functions by creating the "Oxygen Orion," which will inadvertently boost the present uptight security.
Government Desires to Prevent The Financing of Terrorism and Money Laundering
Although the government's rationale for wanting to trace transaction details may be made in utmost good faith, this may give a leeway to hackers to abuse even a controlled system of limited access to accounts. Spagni laughed off the present passive surveillance methods of tracking bank accounts, facial recognition systems, and reports of suspicious activities by the traditional financial systems. He emphasized that the government has to take their game to the next level when it comes to trying to control emerging technologies.
David Jevans, the CEO of CipherTrace, a blockchain forensics firm notes
"Our position is that financial privacy is important, and people should be able to pay for day-to-day expenses without having to fear hitting regulators' radar and providing identity proofs."
This is an opinion that a lot of people may not agree with because if indeed the transactions are made in good faith and they are compliant, no trader or merchant should counter transparency to the degree that the government is asking for.
It appears that the government will have to find a legitimate solutions model that will strike a balance between countering financing of terrorism and anti-money laundering checks on the one hand while making sure that the model does not stifle the privacy concerns of users.
Some regulated exchanges are already taking the hint and developing ways to support privacy coins with a legally compliant model.
3 Ways the #ENDSARS Protest in Nigeria Mirrors the World of Crypto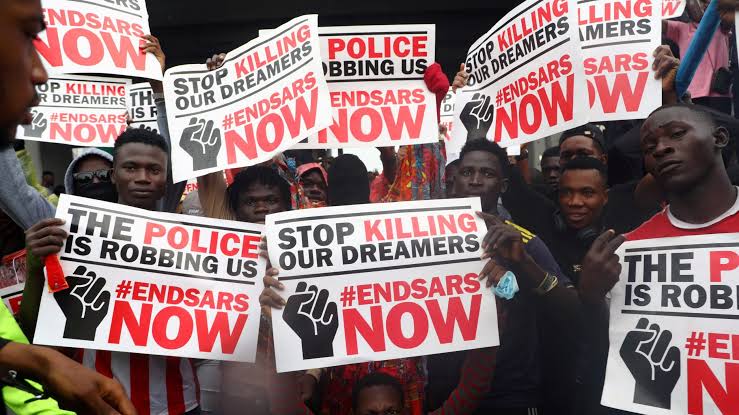 Decentralization as an Unstoppable Force in the Face of Political Oppression
For over a week, many young Nigerians have been trooping out to protest against police brutality with the singular hash tag #ENDSARS.
A movement that seeks to achieve the liberation of the people from the hands of their oppressors. The ones that are constitutionally empowered to protect the lives and properties of the citizens had become their nightmare with every encounter producing terrible and unimaginable tales.
The people of Nigerian are tired and have taken to the streets to express their grievances, and across the nation's 36 States of the Federation, people are rising up to tell the authorities that enough is enough. It's obvious that this movement isn't like the previous ones.
While the #ENDSARS hashtag has been raging on for some years, this October 2020 outcry is different as multiple businesses, organizations, celebrities, business leaders and uncountable individuals have come up to lend their voices to the cry for justice and an end to police brutality and impunity.
The protest started as a march against police brutality and has now grown beyond it to include every form of injustice, oppression and corruption.
In the context of the current scenario "SARS" has become a metaphor.

"SARS" in our society today represents all the inefficiencies, corruption, structural imbalances, faults and All the shenanigans of the Political class

— SeunOkin Channels tv (@seunokin) October 17, 2020
SARS is a physical representation of the govt,this protest is beyong SARS.We're saying NO to hardship! Lies! Corruption! Tell them how Snake swallowed 36m and how donations of 1b during a pandemic cannot be accounted for.Oh, and that's not even all!

— Alexis▪ (@DedekeAlexis1) October 15, 2020
This protest for a better Nigeria unlike previous marches and outcry has certain qualities that made it unique and these qualities mirror the world of crypto.
Let's dive down and explore the relationship between the #ENDSARS protest and the crypto movement.
Decentralization of the Protest – Everyone is a node.
Just like in crypto where every participants contribute to the security and stability of the network, and there are no leaders, the #ENDSARS protest is similar. It's public knowledge that there are no faces to the protest.
There are no leaders. Not even @feminist_co. I want you all to understand this. Nobody is a face to this movement. #EndSARS https://t.co/jlfgbTnU2X

— ULOMA (@ulxma) October 18, 2020
The people believe the effectiveness of the protest is for there to be no leader with authority to make decisions that could affect them.
The misyarns and misspeak from different respected quarters over the last few days including tonight is exactly the reason why this movement must have no leader/leaders.

That way, if one person/group runs mad, he/she/they are on their own, the movement continues.

Selah #EndSARS

— #OurFavEndSARSDoc 🩺🇳🇬🇬🇧 (@DrOlufunmilayo) October 18, 2020
The idea is that anyone can be corrupted either by agreeing to being bought out or by bowing to coercion. The movement rides on the strength of everyone is a leader (node), no one is above anyone and everyone is contributing to the ledger of history. This is exactly how the blockchain is designed
A Corrupt or Seemingly Corrupt Node Can be Removed from the Network
As a movement without leader, certain individuals/organizations have tried to exert control and be looked upon as a somewhat leader of the movement, this is anti-decentralization – the ideology of the protest and thus these 'corrupt nodes' has been set aside so as to avoid a 51% attack on the protest network.
Sowore wants to be the one that they will be negotiating with. Sorry bro, this movement has no leader. It does not even need one. No "oga", no "follower". We are unanimously in levels, and motives. SARS must end. #EndSarsNow

— Your Daddy (@ToyosiGodwin) October 10, 2020
The Use of An Alternative Financial System
Bitcoin and by extension the entire crypto is an alternative to traditional finance and will replace traditional finance. As the heat of the protest became increasingly hot, there were mentions of financial institutions censoring payments.
If you still want to donate here's our BTC address: 1CWdxSTKang1toEv2an1AY3z8cuwiapyno#SARSMUSTEND https://t.co/oE1FNGmbfg

— feministcoalition (@feminist_co) October 13, 2020
https://twitter.com/feminist_co/status/1315990586898485248?s=19
The censorship necessitated the use of alternative currency – Bitcoin to raise funds for the protest. Bypassing traditional finance, a move Satoshi Nakamoto will be proud of.
The protest is ongoing and while some are calling for some level of leadership with the idea that absolute decentralization is a myth, it should be noted that the present has come this far owing to its no-leadership nature. Will there be a fork to a centralized style of governance in the near future? Or will the goals of the protest be realized in its current decentralized form?
Please share your comments below.