Kenya Graduates Participants of its Blockchain Class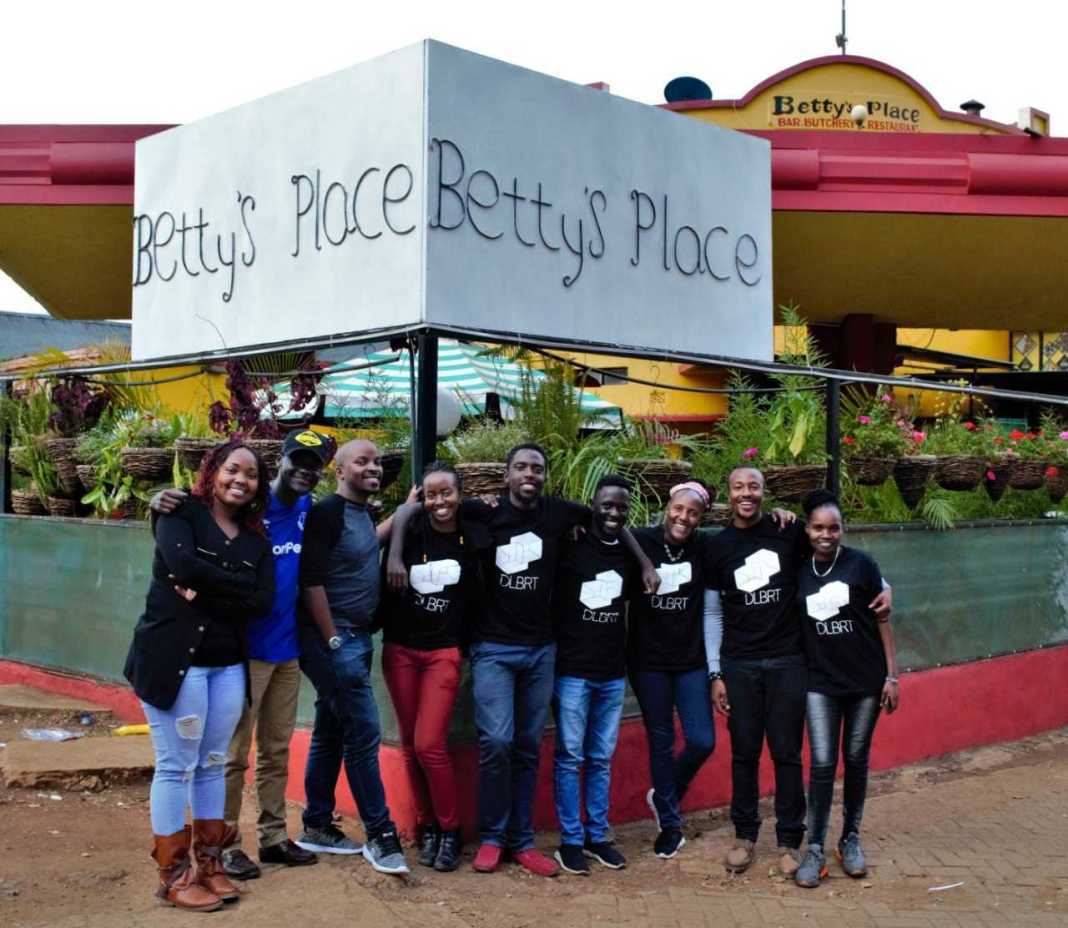 A Partnership Worthy of Emulation By Nigerian and other African Entities
Kenya, the East African country dominating tech innovation and financial inclusiveness in Africa recently graduated trainees from its first ever Blockchain Class. An event heralded with true adoption of cryptocurrency as attendees to this event got the opportunity to pay for their lunch using bitcoin at the event venue in Betty's Place Restaurant.
The graduates completed the DLBRT Blockchain for Business Course held at Strathmore Business School a subsidiary of Strathmore University from March 9th – 30th 2019. This came about after Kenbright Actuarial & Financial Services (KAFS) and Strathmore Risk Management Centre signed an MOU on Blockchain Research and this program was among the first to come about after discussions.
With respect to the laudable move by Strathmore University and Kenbright Actuarial & Financial Services (KAFS) partnership, asides the knowledge the program bequeathed the participants, there are several pointers to take note in what Kenbright Actuarial & Financial Services (KAFS) and Strathmore Risk Management Centre achieved through this training. It's imperative we zoom our attention in to really capture even the slightest nuance that could be overlooked as non important.
Graduation Ceremony Held in an Unconventional Venue
Topmost, for introductory classes such as this bearing its' importance, it's normal to have the celebration of graduation in one of the most grandeur of places which would no doubt be a good PR strategy. But no, the graduation ceremony was held in a less expected place however one which supports Bitcoin and Cryptocurrencies. A stark reminder to all who understands the line put your money where your mouth is.
Training Program and Graduation Promoted the Adoption of Cryptocurrency for Small Businesses
As evidenced by the graduation ceremony and training program, small businesses were considered and this serves to promote adoption of cryptocurrency. Reminds me of my resounding investments guide the ripple effect. Trainers were able to pay for food purchases via Bitcoin because Betty's Place supports bitcoin payment and acceptance.
Brought about International Recognition for Small Businesses
The training and eventual graduation ceremony has put in the spotlight the Betty's Place as a business organization which supports cryptocurrency in Kenya. Such a PR alone is sure to drive sales from Tourist and real customers.
The Familiar Nigerian Environment
One would wonder why several professional institutions like the Lagos Business School, Institute of Chartered Accountants of Nigeria or even the Nigerian Institute of Taxation are yet to seriously roll out programs of these nature and partnering with relevant agencies to drive this movement from the grassroots.
While others may be quick to point out the fact that ICAN in one of its exam diets modelled some of its questions with cryptocurrency and blockchain terminologies, is this all there could be? Even recent executive training masterclass like the Ausso Leadership Academy (ALA) being paraded as the go-to training course for executives in the startup and other industries where we see industry experts come train aspiring industry magnates, is yet to definitively roll out special programs of this nature.
Infusion Lawyers, a Law firm in partnership with Eblockbuzz, a media company already championing the toeing of this line in its recent launch of Blockchain 101 Course for Lawyers. This is coming in a time when Blockchain and its advantages are no longer mere buzzwords. While the Course is accepting Entry Ticket in fiat, it could also allow intending participants to pay in cryptocurrency (BTC, ETH, LTC etc) as a support to the growth of the technology and industry.
A Clarion Call to Action
Current educational institutions who desire to set the pace in Blockchain Education in Nigeria can utilize this opportunity to cement their authority in the space. Simply done by training people or professional in the various aspects of the technology ranging from technological applications to business and economic impacts.
As innovative firms within the industry such as XR Web Network, Jur.io etc, combine various knowledge and technologies in building smarter and innovative businesses, citadels of learning should utilize the opportunity in training and bringing up smarter businessmen and professionals poised to taking who will take their respective nations and the global economy to greater heights.
With the International Financial Reporting Standard IFRS already looking into fashioning cryptocurrency accounting guidelines for accounting for the various aspects of the Blockchain technology notably the use of Tokens, Raising of Funds via Token Sales etc, one would wonder why Professional Institutions in Nigeria are not attempting to finding stable grounds upon which to build on.
While the visible lack of signs could be attributed to the non-acknowledgement of the Government of the day in Nigeria and Africa refusal to give clear direction to the legality of the technology in the Country, there is still room for the knowledge shared to benefit other various sectors or industries in the Continent such as Supply Chain, Remittance, Voting etc.
As other nations of the world grow, it's expected Africans employ this novel of a technology to build the Africa we can all call home. To say with all pride Africa, My Africa in the words of David Diop.
First of its Kind in Africa: SisiPower to Empower the 'African Sisi' with $1m Entrepreneurial Grants and 150m Anion Sanitary Pads to women and the less privileged girl-child in Africa
Sisipower is committed to positioning the African sisi and equipping HER with one of the most trending innovative skills and technology, which is blockchain.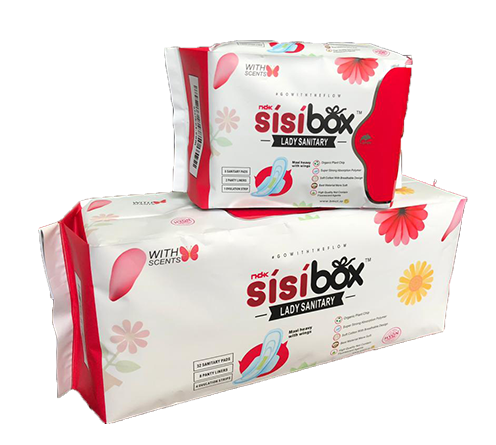 Sanitary pads which is supposed to be readily available and affordable to every girl or young woman in Africa is not. Though we have some sanitary pad brands in the market, it's just that many of these girls and women can't afford to buy and use them for their monthly menstrual circle. In order to get these pads, these young women find themselves in despicable situations where they are forced to have sex with the chemist or shop keepers who sells these items. They are also exposed to having sex with any available male in exchange for sanitary pad. So sad that girls have to sell their dignity just to get a paltry sum of money to care for their monthly period.
It is also not new as research shows that many girls especially in public secondary schools miss class during their menstrual period. They do this as a result of the fear of being shamed by boys and girls alike for the blood stains that reflects at the back of their skirts. Not only that, some of these girls, if at all they try to come, end up using unhygienic materials like dirty clothes or tissue papers. And while they are away from school they miss out on academic lessons which affect their overall academic performance and deny them of better future prospects.
A look at our female prisons wards, tales of woes, agony and pains as another worrisome situation is brewing there. In the prisons, we have a situation where about five female inmates have to share one sanitary pad. Thus exposing them to all manners of highly contagious disease and infection.
Some of these girls and women when interviewed say, "we can't afford to eat three square meals how much more buy a sanitary pad."
In putting an end to this problem which have skipped the eyes of many, BEEP Foundation, a concerned non-governmental organization launches SISI POWER, a campaign to empower indigent women and girls with 1 million Dollars and 150 million sanitary pads across Africa, though starting from Nigeria.
This cash will be given as business grants to indigent women, after proper training. Also, they shall be mentored by successful business women and the foundation to ensure they make better use of the grants given to them.
For girls, they shall have access to free monthly sanitary pad and access to Blockchain Technology, ICT and life skills training which makes it possible for them not to sell themselves short just for sanitary pads. They will be trained in the following areas; Coding, Mobile App Development, Animation, Digital Marketing, Graphic Designs and other relevant courses that ensure for their self-sustenance, productivity.
With this innovative gesture, BEEP Foundation through the launch of Sisi Power has placed itself at the forefront of poverty eradication, entrepreneurial empowerment of Girls and Women in Africa.
The narrative has to change , Sisipower is committed to positioning the African sisi and equipping HER with one of the most trending innovative skills and technology, which is blockchain. SisiPower leads the way in its application of blockchain technology by enabling acceptance of donations in BMCTokens and made provision for acceptance of a smart contract shared Master-Node Equity reward on the blockchain to support and sustain the vision and mission of sisipower.
Sisi Power is an initiative of Beep Foundation, a foundation geared at providing empowerment and innovative development in Africa.
Operations Head Office : 15 Yinusa Adeniji street off Muslim Avenue ikeja lagos Nigeria. www.sisipower.org. Info@sisipower.org.
A few members of the executive team were unveiled at the event.
This launch happened on Saturday, 28th September, 2019, at 10:00am at the ZAAZ Hotels, Ikeja, Lagos.
Find Photos of the event here
Some speakers at the launch of Sisipower.

Founder with Speakers and Ambassadors of SisiPower


Brain Behind the Idea stops for a Pose

Founder with BitFXT Delegation

A pictorial submission of the Sisi power Inauguration powered by Beep foundation

Inauguration Ceremony of the Sisi Power Project. An initiative which seeks to Empower the African Girl Child with innovative Skills that promotes Entrepreneurship.