Kenya Graduates Participants of its Blockchain Class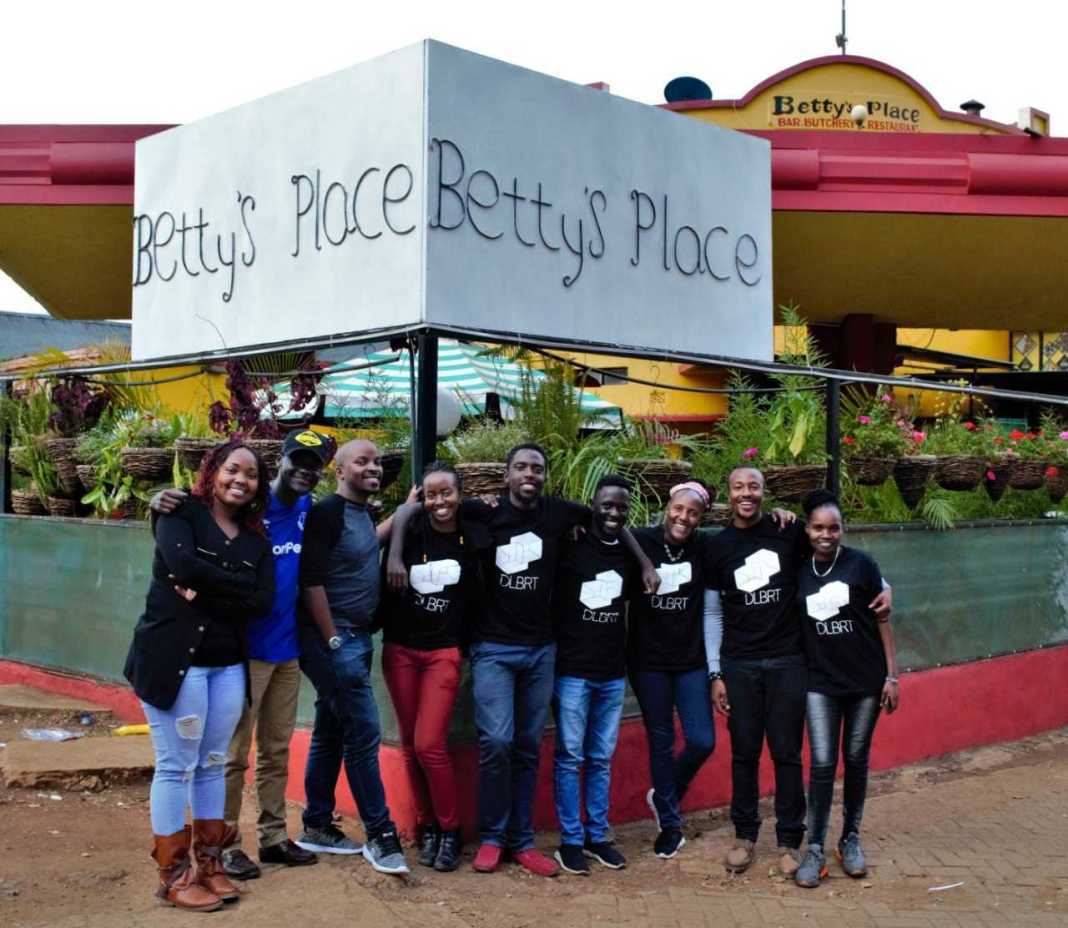 A Partnership Worthy of Emulation By Nigerian and other African Entities
Kenya, the East African country dominating tech innovation and financial inclusiveness in Africa recently graduated trainees from its first ever Blockchain Class. An event heralded with true adoption of cryptocurrency as attendees to this event got the opportunity to pay for their lunch using bitcoin at the event venue in Betty's Place Restaurant.
The graduates completed the DLBRT Blockchain for Business Course held at Strathmore Business School a subsidiary of Strathmore University from March 9th – 30th 2019. This came about after Kenbright Actuarial & Financial Services (KAFS) and Strathmore Risk Management Centre signed an MOU on Blockchain Research and this program was among the first to come about after discussions.
With respect to the laudable move by Strathmore University and Kenbright Actuarial & Financial Services (KAFS) partnership, asides the knowledge the program bequeathed the participants, there are several pointers to take note in what Kenbright Actuarial & Financial Services (KAFS) and Strathmore Risk Management Centre achieved through this training. It's imperative we zoom our attention in to really capture even the slightest nuance that could be overlooked as non important.
Graduation Ceremony Held in an Unconventional Venue
Topmost, for introductory classes such as this bearing its' importance, it's normal to have the celebration of graduation in one of the most grandeur of places which would no doubt be a good PR strategy. But no, the graduation ceremony was held in a less expected place however one which supports Bitcoin and Cryptocurrencies. A stark reminder to all who understands the line put your money where your mouth is.
Training Program and Graduation Promoted the Adoption of Cryptocurrency for Small Businesses
As evidenced by the graduation ceremony and training program, small businesses were considered and this serves to promote adoption of cryptocurrency. Reminds me of my resounding investments guide the ripple effect. Trainers were able to pay for food purchases via Bitcoin because Betty's Place supports bitcoin payment and acceptance.
Brought about International Recognition for Small Businesses
The training and eventual graduation ceremony has put in the spotlight the Betty's Place as a business organization which supports cryptocurrency in Kenya. Such a PR alone is sure to drive sales from Tourist and real customers.
The Familiar Nigerian Environment
One would wonder why several professional institutions like the Lagos Business School, Institute of Chartered Accountants of Nigeria or even the Nigerian Institute of Taxation are yet to seriously roll out programs of these nature and partnering with relevant agencies to drive this movement from the grassroots.
While others may be quick to point out the fact that ICAN in one of its exam diets modelled some of its questions with cryptocurrency and blockchain terminologies, is this all there could be? Even recent executive training masterclass like the Ausso Leadership Academy (ALA) being paraded as the go-to training course for executives in the startup and other industries where we see industry experts come train aspiring industry magnates, is yet to definitively roll out special programs of this nature.
Infusion Lawyers, a Law firm in partnership with Eblockbuzz, a media company already championing the toeing of this line in its recent launch of Blockchain 101 Course for Lawyers. This is coming in a time when Blockchain and its advantages are no longer mere buzzwords. While the Course is accepting Entry Ticket in fiat, it could also allow intending participants to pay in cryptocurrency (BTC, ETH, LTC etc) as a support to the growth of the technology and industry.
A Clarion Call to Action
Current educational institutions who desire to set the pace in Blockchain Education in Nigeria can utilize this opportunity to cement their authority in the space. Simply done by training people or professional in the various aspects of the technology ranging from technological applications to business and economic impacts.
As innovative firms within the industry such as XR Web Network, Jur.io etc, combine various knowledge and technologies in building smarter and innovative businesses, citadels of learning should utilize the opportunity in training and bringing up smarter businessmen and professionals poised to taking who will take their respective nations and the global economy to greater heights.
With the International Financial Reporting Standard IFRS already looking into fashioning cryptocurrency accounting guidelines for accounting for the various aspects of the Blockchain technology notably the use of Tokens, Raising of Funds via Token Sales etc, one would wonder why Professional Institutions in Nigeria are not attempting to finding stable grounds upon which to build on.
While the visible lack of signs could be attributed to the non-acknowledgement of the Government of the day in Nigeria and Africa refusal to give clear direction to the legality of the technology in the Country, there is still room for the knowledge shared to benefit other various sectors or industries in the Continent such as Supply Chain, Remittance, Voting etc.
As other nations of the world grow, it's expected Africans employ this novel of a technology to build the Africa we can all call home. To say with all pride Africa, My Africa in the words of David Diop.
Facebook's Libra Project White Paper Is Officially Out: Pushes for the Internet of Money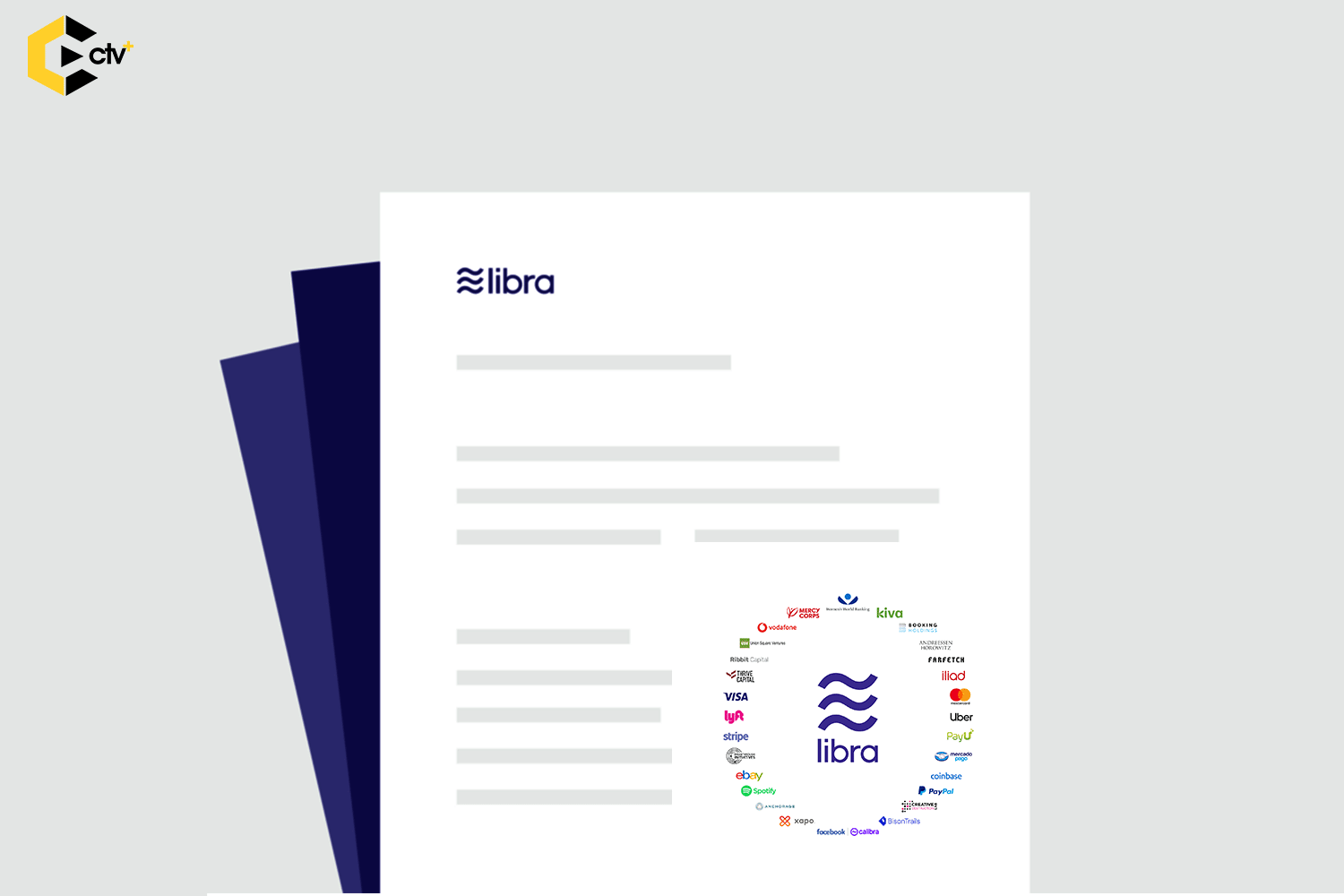 After months of speculation and a nonofficial statement from the Facebook team after the news break by Bloomberg reports on the rumoured cryptocurrency project secretly being worked, Facebook's Libra Project White Paper is officially out.
Facebook clearly outlines its mission and vision for the Switzerland registered project.
It's mission according to the whitepaper reads
"Libra's mission is to enable a simple global currency and financial infrastructure that empowers billions of people."
Facebook is clearly ready for another phase of its reign as a social media giant housing more than a quarter of the world's population. It is home to more than 2 billion users with its aggregated user base for WhatsApp, Instagram, Facebook and Messenger.
With the Libra's project cryptocurrency dubbed the Globalcoin, Facebook is going to have an impact in the cryptosphere coupled with the influence of the founding members such as Coinbase, Visa, Spotify, Mastercard, Uber, Paypal, and others who have invested about $10million each into the project.
Facebook wants to make Libra the evolution of Paypal with the wish that it will be simpler to establish, easier to use as a payment means with fewer transaction fees, more accessible to the unbanked, more flexible and durable through decentralisation.
In its Libra document, Facebook writes:
"Success will mean that a person working abroad has a fast and simple way to send money to family back home, and a college student can pay their rent as easily as they can buy a coffee."
Alongside Libra network, Facebook is also launching Calibra, a subsidiary company that will handle the transactions and protect users privacy. The goal of Calibra is "to provide financial services that will let people access and participate in the Libra network," and it will be readily available in Messenger and WhatsApp and also as a standalone app.
The control of the Libra network will not be solely Facebook's duty since it is decentralized to include all the 28 founding members. It is the association's duty commonly referred to as "Libra Association" to promote the open-sourced Libra blockchain and also sign up businesses to accept Libra for payment. It rests upon them to recruit more founding members as Facebook says it wants to reach 100 members before the official launch of Libra.
The unit of the Libra cryptocurrency is Libra just like the unit of a dollar is cent. Libra is represented by a three wavy horizontal line Unicode character ≋ like the dollar is represented by $ or the naira by #. The value of a Libra is meant to stay largely stable since it is a stable coin. Its stability will make it be a good medium of exchange, as merchants can be confident as they will be assured they won't be paid a Libra today that will be lesser than the amount tomorrow.