Kenya Graduates Participants of its Blockchain Class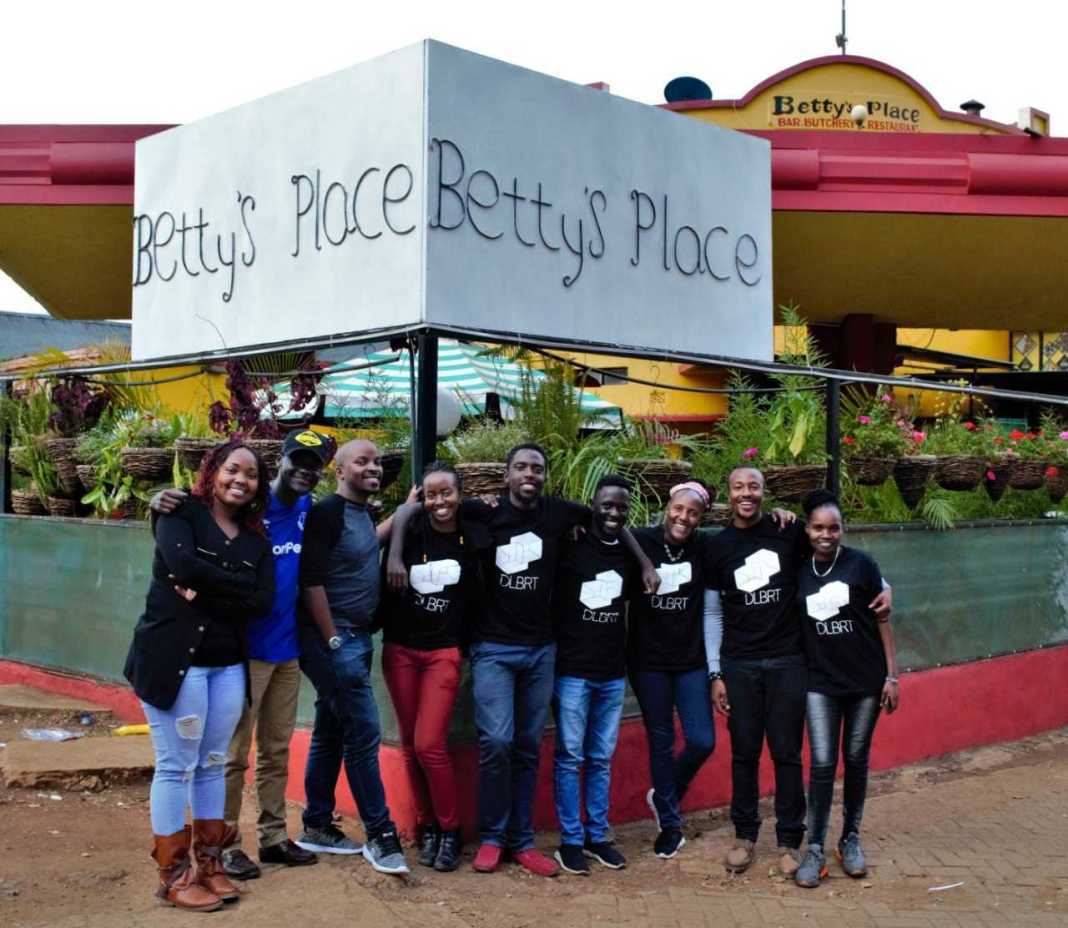 A Partnership Worthy of Emulation By Nigerian and other African Entities
Kenya, the East African country dominating tech innovation and financial inclusiveness in Africa recently graduated trainees from its first ever Blockchain Class. An event heralded with true adoption of cryptocurrency as attendees to this event got the opportunity to pay for their lunch using bitcoin at the event venue in Betty's Place Restaurant.
The graduates completed the DLBRT Blockchain for Business Course held at Strathmore Business School a subsidiary of Strathmore University from March 9th – 30th 2019. This came about after Kenbright Actuarial & Financial Services (KAFS) and Strathmore Risk Management Centre signed an MOU on Blockchain Research and this program was among the first to come about after discussions.
With respect to the laudable move by Strathmore University and Kenbright Actuarial & Financial Services (KAFS) partnership, asides the knowledge the program bequeathed the participants, there are several pointers to take note in what Kenbright Actuarial & Financial Services (KAFS) and Strathmore Risk Management Centre achieved through this training. It's imperative we zoom our attention in to really capture even the slightest nuance that could be overlooked as non important.
Graduation Ceremony Held in an Unconventional Venue
Topmost, for introductory classes such as this bearing its' importance, it's normal to have the celebration of graduation in one of the most grandeur of places which would no doubt be a good PR strategy. But no, the graduation ceremony was held in a less expected place however one which supports Bitcoin and Cryptocurrencies. A stark reminder to all who understands the line put your money where your mouth is.
Training Program and Graduation Promoted the Adoption of Cryptocurrency for Small Businesses
As evidenced by the graduation ceremony and training program, small businesses were considered and this serves to promote adoption of cryptocurrency. Reminds me of my resounding investments guide the ripple effect. Trainers were able to pay for food purchases via Bitcoin because Betty's Place supports bitcoin payment and acceptance.
Brought about International Recognition for Small Businesses
The training and eventual graduation ceremony has put in the spotlight the Betty's Place as a business organization which supports cryptocurrency in Kenya. Such a PR alone is sure to drive sales from Tourist and real customers.
The Familiar Nigerian Environment
One would wonder why several professional institutions like the Lagos Business School, Institute of Chartered Accountants of Nigeria or even the Nigerian Institute of Taxation are yet to seriously roll out programs of these nature and partnering with relevant agencies to drive this movement from the grassroots.
While others may be quick to point out the fact that ICAN in one of its exam diets modelled some of its questions with cryptocurrency and blockchain terminologies, is this all there could be? Even recent executive training masterclass like the Ausso Leadership Academy (ALA) being paraded as the go-to training course for executives in the startup and other industries where we see industry experts come train aspiring industry magnates, is yet to definitively roll out special programs of this nature.
Infusion Lawyers, a Law firm in partnership with Eblockbuzz, a media company already championing the toeing of this line in its recent launch of Blockchain 101 Course for Lawyers. This is coming in a time when Blockchain and its advantages are no longer mere buzzwords. While the Course is accepting Entry Ticket in fiat, it could also allow intending participants to pay in cryptocurrency (BTC, ETH, LTC etc) as a support to the growth of the technology and industry.
A Clarion Call to Action
Current educational institutions who desire to set the pace in Blockchain Education in Nigeria can utilize this opportunity to cement their authority in the space. Simply done by training people or professional in the various aspects of the technology ranging from technological applications to business and economic impacts.
As innovative firms within the industry such as XR Web Network, Jur.io etc, combine various knowledge and technologies in building smarter and innovative businesses, citadels of learning should utilize the opportunity in training and bringing up smarter businessmen and professionals poised to taking who will take their respective nations and the global economy to greater heights.
With the International Financial Reporting Standard IFRS already looking into fashioning cryptocurrency accounting guidelines for accounting for the various aspects of the Blockchain technology notably the use of Tokens, Raising of Funds via Token Sales etc, one would wonder why Professional Institutions in Nigeria are not attempting to finding stable grounds upon which to build on.
While the visible lack of signs could be attributed to the non-acknowledgement of the Government of the day in Nigeria and Africa refusal to give clear direction to the legality of the technology in the Country, there is still room for the knowledge shared to benefit other various sectors or industries in the Continent such as Supply Chain, Remittance, Voting etc.
As other nations of the world grow, it's expected Africans employ this novel of a technology to build the Africa we can all call home. To say with all pride Africa, My Africa in the words of David Diop.
Bitcoin Cash Support Added to HTC Flagship Smartphone, the Exodus 1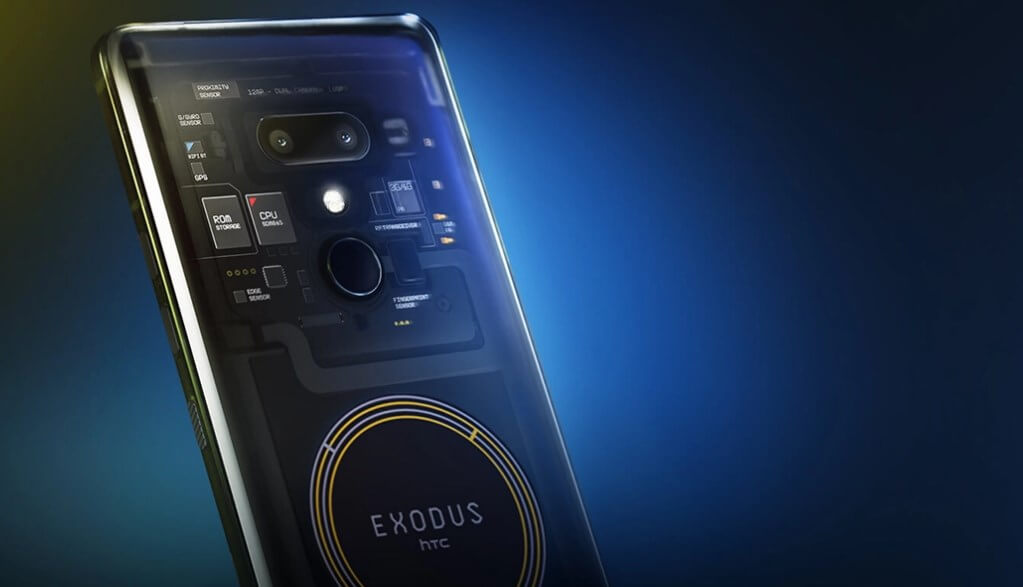 Bitcoin Cash support has been added to the Exodus 1, the flagship smartphone of HTC as part of a new partnership between the Taiwanese smartphone consumer electronics manufacturer and Bitcoin.com
The Exodus 1 which is an Android powered mobile phone is the first native web 3.0 mobile devices with architecture that secures crypto assets. The device has an easy to use digital wallet, Zion Vault whose software interfaces with the device's hardware security.
The wallet allows users to store and make transactions using the bitcoin cash cryptocurrency without having to be exposed to remote system penetration.
According to Bitcoin.com, the partnership will see HTC pre-loading the firm's popular wallet app on the device. In turn, Bitcoin.com will offer for sale the Exodus 1 Flagship device and other lower device from the manufacturer on the Bitcoin.com online store. The lower priced device Exodus 1s will also feature same native bitcoin cash support which the flagship users are to enjoy.
Speaking on the partnership, Bitcoin.com CEO Stefan Rust said "There are so many synergies between Bitcoin.com and HTC. We are very excited to be on this incredible journey together."
Roger Ver, the Executive Chairman contributed saying  "Bitcoin.com's partnership with HTC will enable Bitcoin Cash to be used as peer to peer electronic cash for the millions of HTC smartphone users around the world."
Based on the news reporting arm of bitcoin.com, HTC sees great promise in cryptocurrency and that is the reason why it has added support for bitcoin cash.
The Taiwanese firm's Decentralized Chief Officer Phil Chen speaking on the importance of the partnership between both organizations said "Smartphones are everywhere and have proliferated across the planet. It's very important for the adoption of crypto that it is easy to store and use, no matter which cryptocurrency is preferred by people. So the fact that BCH, one of the biggest cryptocurrencies, is now easy to use on our smartphone is very important for us. Together, HTC and Bitcoin.com are helping to bring crypto to the masses."
He went further saying HTC believes in user ownership of, control of their data and cryptocurrency presents the best opportunity to start the journey into owning personal data. Understanding the fear of users owning and controlling access to their data, Phil Chen believes this will significant impact the business models and revenues of these 'powerful firms'.
HTC believes the smartphone will be the tool which will allow users manage, access, store their digital assets.
Bitcoin.com revealed that future plans of the partnership includes offering discounts when paying for goods in BCH as well as sales of the Exodus phones on store.bitcoin.com