Kenya Graduates Participants of its Blockchain Class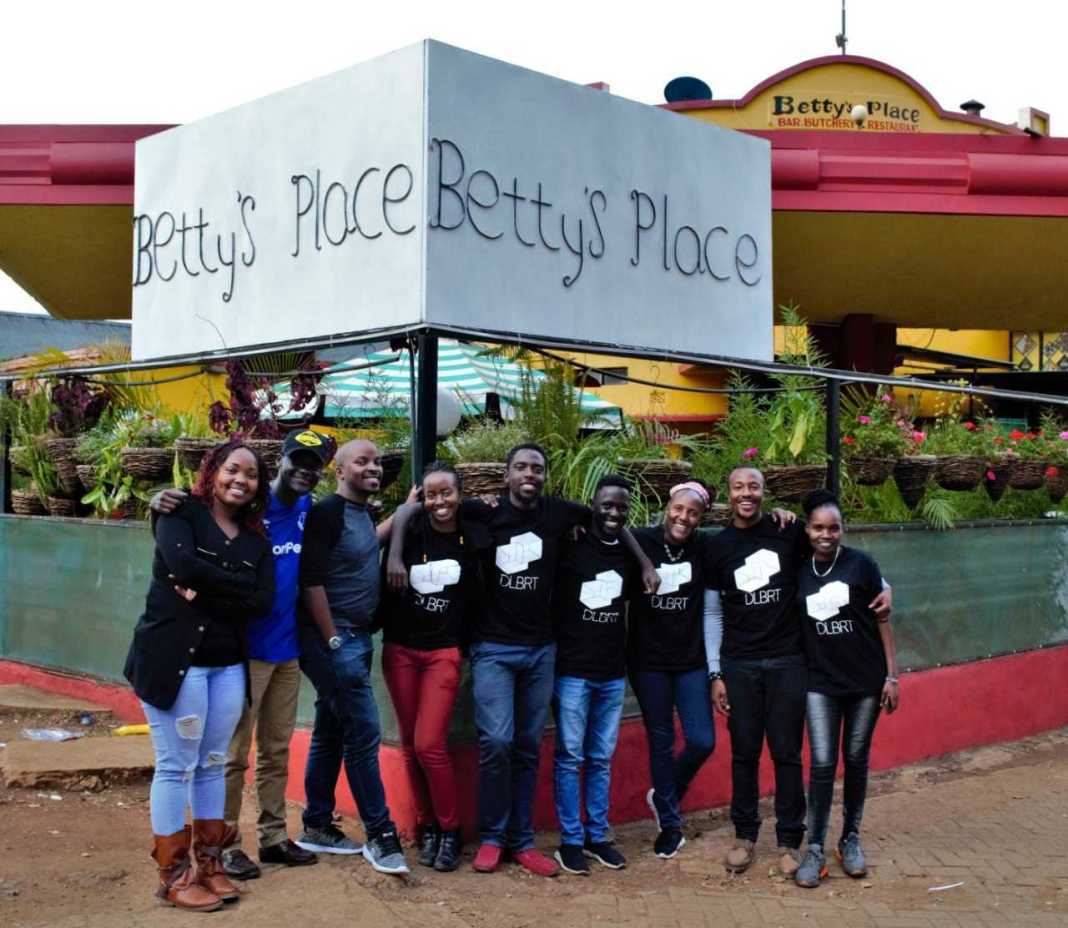 A Partnership Worthy of Emulation By Nigerian and other African Entities
Kenya, the East African country dominating tech innovation and financial inclusiveness in Africa recently graduated trainees from its first ever Blockchain Class. An event heralded with true adoption of cryptocurrency as attendees to this event got the opportunity to pay for their lunch using bitcoin at the event venue in Betty's Place Restaurant.
The graduates completed the DLBRT Blockchain for Business Course held at Strathmore Business School a subsidiary of Strathmore University from March 9th – 30th 2019. This came about after Kenbright Actuarial & Financial Services (KAFS) and Strathmore Risk Management Centre signed an MOU on Blockchain Research and this program was among the first to come about after discussions.
With respect to the laudable move by Strathmore University and Kenbright Actuarial & Financial Services (KAFS) partnership, asides the knowledge the program bequeathed the participants, there are several pointers to take note in what Kenbright Actuarial & Financial Services (KAFS) and Strathmore Risk Management Centre achieved through this training. It's imperative we zoom our attention in to really capture even the slightest nuance that could be overlooked as non important.
Graduation Ceremony Held in an Unconventional Venue
Topmost, for introductory classes such as this bearing its' importance, it's normal to have the celebration of graduation in one of the most grandeur of places which would no doubt be a good PR strategy. But no, the graduation ceremony was held in a less expected place however one which supports Bitcoin and Cryptocurrencies. A stark reminder to all who understands the line put your money where your mouth is.
Training Program and Graduation Promoted the Adoption of Cryptocurrency for Small Businesses
As evidenced by the graduation ceremony and training program, small businesses were considered and this serves to promote adoption of cryptocurrency. Reminds me of my resounding investments guide the ripple effect. Trainers were able to pay for food purchases via Bitcoin because Betty's Place supports bitcoin payment and acceptance.
Brought about International Recognition for Small Businesses
The training and eventual graduation ceremony has put in the spotlight the Betty's Place as a business organization which supports cryptocurrency in Kenya. Such a PR alone is sure to drive sales from Tourist and real customers.
The Familiar Nigerian Environment
One would wonder why several professional institutions like the Lagos Business School, Institute of Chartered Accountants of Nigeria or even the Nigerian Institute of Taxation are yet to seriously roll out programs of these nature and partnering with relevant agencies to drive this movement from the grassroots.
While others may be quick to point out the fact that ICAN in one of its exam diets modelled some of its questions with cryptocurrency and blockchain terminologies, is this all there could be? Even recent executive training masterclass like the Ausso Leadership Academy (ALA) being paraded as the go-to training course for executives in the startup and other industries where we see industry experts come train aspiring industry magnates, is yet to definitively roll out special programs of this nature.
Infusion Lawyers, a Law firm in partnership with Eblockbuzz, a media company already championing the toeing of this line in its recent launch of Blockchain 101 Course for Lawyers. This is coming in a time when Blockchain and its advantages are no longer mere buzzwords. While the Course is accepting Entry Ticket in fiat, it could also allow intending participants to pay in cryptocurrency (BTC, ETH, LTC etc) as a support to the growth of the technology and industry.
A Clarion Call to Action
Current educational institutions who desire to set the pace in Blockchain Education in Nigeria can utilize this opportunity to cement their authority in the space. Simply done by training people or professional in the various aspects of the technology ranging from technological applications to business and economic impacts.
As innovative firms within the industry such as XR Web Network, Jur.io etc, combine various knowledge and technologies in building smarter and innovative businesses, citadels of learning should utilize the opportunity in training and bringing up smarter businessmen and professionals poised to taking who will take their respective nations and the global economy to greater heights.
With the International Financial Reporting Standard IFRS already looking into fashioning cryptocurrency accounting guidelines for accounting for the various aspects of the Blockchain technology notably the use of Tokens, Raising of Funds via Token Sales etc, one would wonder why Professional Institutions in Nigeria are not attempting to finding stable grounds upon which to build on.
While the visible lack of signs could be attributed to the non-acknowledgement of the Government of the day in Nigeria and Africa refusal to give clear direction to the legality of the technology in the Country, there is still room for the knowledge shared to benefit other various sectors or industries in the Continent such as Supply Chain, Remittance, Voting etc.
As other nations of the world grow, it's expected Africans employ this novel of a technology to build the Africa we can all call home. To say with all pride Africa, My Africa in the words of David Diop.
What Coinbase Visa Supported Debit Cards Means for Mass Crypto Adoption Drive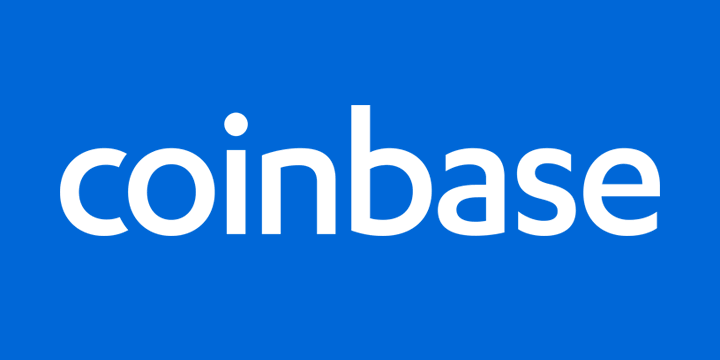 US cryptocurrency exchange company Coinbase has reportedly acquired the principal membership status of financial services giant, Visa to issue visa supported debit cards to users.
The membership status was officially granted to the exchange operator in December last year but revealed recently making Coinbase the first cryptocurrency company to be awarded such a membership. And having the power to issue debit cards for other firms including cryptocurrency firms.
This debit card will allow users to spend cryptocurrencies such as Bitcoin, Ether and XRP anywhere Visa is accepted. The principal membership status allows Coinbase to bypass middlemen that would normally make the use of the product costlier. As Feroz Zeeshan said, the "Direct membership allows us to take control of our issuing program"
Challenges using crypto for payments
Cryptocurrencies have been seeing increasing levels of interest globally both from ordinary citizens to corporations and governments. However the uniqueness cryptocurrency features, most especially its cross border nature that citizens of countries with unstable financial and monetary system appreciates deeply, the daily use of cryptocurrencies for minute expenditures has always been a challenge.
This challenges which are due to transactions done in isolation (without having to go through legacy financial systems) thus causing slow processing, the global level of appreciation of crypto's uniqueness, trust, transactional cost etc, has significantly impacted the growth in the use of cryptocurrency for daily engagements.
This was explicitly stated by the CEO of Coinbase UK, Zeeshan Feroz who said
"Your Bitcoin holdings have never been liquid because you have to sell them, you have to go through a process, withdraw the money, and then spend it. It's never been an instant, "Oh, I'll buy this cup of coffee with bitcoin,".
"What the card is trying to change is the mindset that crypto is tucked away, takes two days to access, and can actually now be spent in real time."
Though Coinbase has revealed the card will not be available for US users, it will be available for others such as users in 29 countries including Estonia, Denmark, France, Ireland, Italy etc. It opens up a whole new way of using digital currencies for daily expenditures. Below are some of the ways it will have impact on crypto adoption.
Super fast transactions
The membership status obtained by Coinbase allows it to issue cards that users can use and enjoy instant settlements.
With the swipe of the card, users will be able to pay with supported cryptocurrencies without having to first convert to their local currencies as is currently obtainable globally.
Convenience and accessibility
Cryptocurrencies are true global currencies yet, its global nature suffers certain setbacks. The ease and convenience of using cryptocurrency in foreign markets though possible is not as easy as it seems.
Though regional firms may offer easing services, the Coinbase debit cards awards users the ability make payments globally wherever Visa is supported. This affords users the ability to travel globally even without a bank account and be able to engage in commerce.
Distribution of card offering firms
With the principal membership status, other companies can issue debit cards through Coinbase. This helps to expand the ease of using cryptocurrency in retail transactions by companies in various regions globally.
Cryptocurrency started as an unknown technology but today, it represents a global multi-billion dollar industry growing at an impressive rate. However the limitations, crypto industry have created a name for itself. With various organizations pushing forth the global adoption of cryptocurrency, this current position of Coinbase points to a unique picture. Global cryptocurrency adoption is possible and near.