Jaguar Land Rover To Reward Customers Using IOTA Cryptocurrency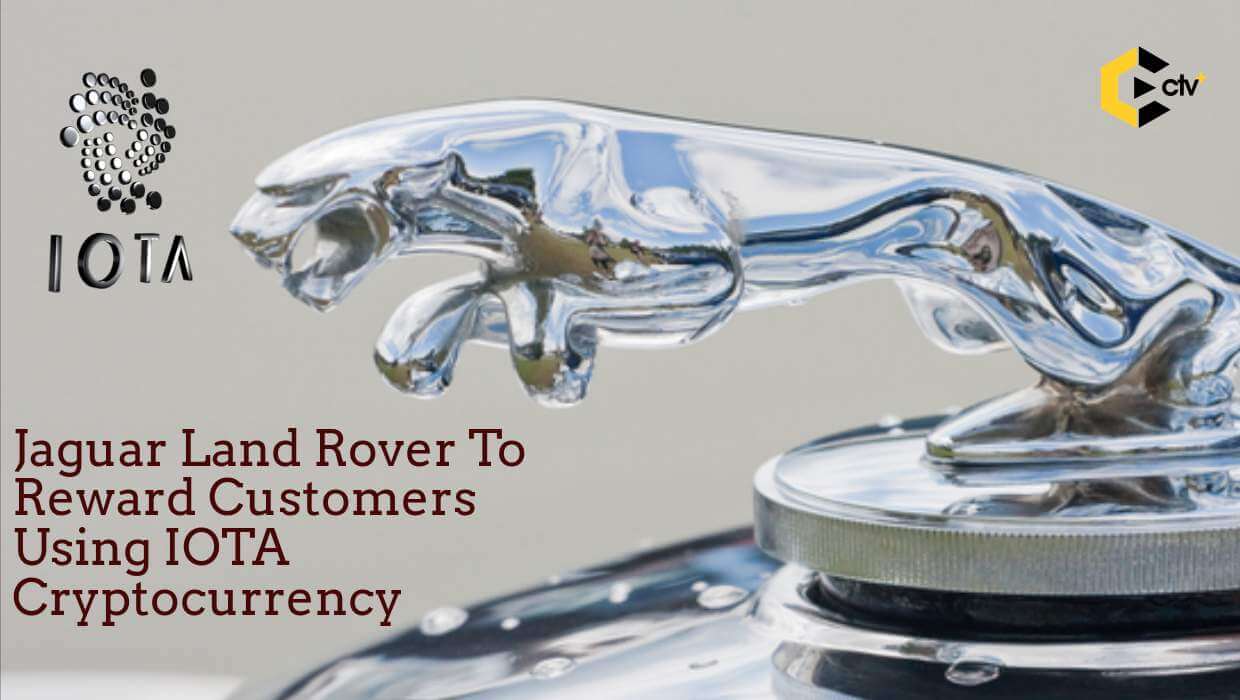 Jaguar automobiles have ventured into the world of Blockchain Technology seeking ways to better reward their customers, while also collecting feedback data for product improvement.
The areas where blockchain technology can be applied is becoming increasingly alarming and at the same time interesting. It is gaining value in areas of our private life on a daily basis.
Who would have thought that a technology that came to us only as a means of substitute money as we previously called it, would now be considered for mainstream Adoption and Integration in all sectors of our economy from supply chains to economics, automotive and also investment fields?
All these industries are not lacking in ways to deploy and implement the use of blockchain in application development all for the sole purpose of improving existing systems.
In a publication released by the International Business Times, Jaguar Land Rover seems to be currently testing new software that allows users of the automobile to earn digital assets (cryptocurrency) whenever the users give feedback on the issue of the cars' performance in particular places. in other words, users get rewarded for providing data.
In line with this development, IOTA seems to be the cryptocurrency with which the app will be built. The automobile giant believes that this strategy is perfect for obtaining real-live information, and this will, in turn, help them guide against avoidable mechanism-failures and prevent accident for users of the Jaguar automobile.
IOTA wants to enable interoperability with all these different players. So there is no Jaguar coin, no BMW coin, but one Universal Token for this machine economy.
-Dominik Schiener, IOTA Foundation Co-Founder and Co-Chairman.
Speaking further, Schiener said IOTA is designed to easily solve most of the inefficiencies facing other blockchains particularly because he believes IOTA operates on top the Distributed Ledger Tech (DLT) called Tangle which is expected to connect IoT with Web 3.0.
Blockchain adoption has left its speculative days for good and is being explored by many more companies that could have been imagined. he benefits of the blockchain technology are too numerous and attractive to be turned down. It offers customers a reward system that can, in turn, build and attract customer loyalty to a specific brand.
Did you know that the cost of bad roads to American business between now and 2022 is estimated to be $240 billion? #IOTA partnership with #Jaguar tries to mitigate that. pic.twitter.com/PbFCoqujqw

— Rafael Presa (@RafaelPresa) May 2, 2019
EOS Versus TRON, The Dapp War Continues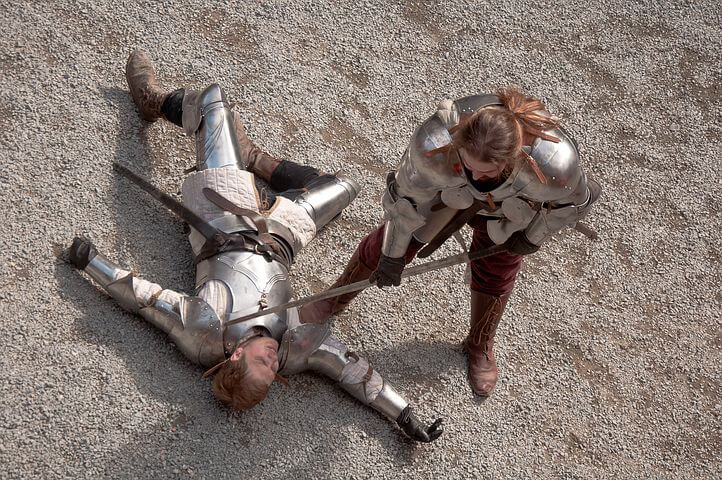 The world of Decentralised applications (DApps) began with Ethereum. However, it has grown to include more blockchains Networks utilizing smart contracts to build DApps on the blockchain. With over 1,800 listed DApps according to Dappradar.com TRON network and EOS seems to be on a warpath for dominance.
Before we crown the King of DApps, it is important to note that a DApp must have an open source code available to all. A DApp must also be decentralized, incentivized and have an algorithm that generates token or an inbuilt consensus mechanism.
While the battle of supremacy on DApps revolves around TRON and EOS, it is important to note that these blockchains are not so different from each other. Both Tron and EOS started on the Ethereum blockchain as ERC-20 tokens. However after creating their own Mainnet they moved all of their tokens to their own blockchain network.
It is also important to note that both TRON and EOS are built on the delegate Proof of stake mechanism (DPos). The DPos is a mechanism where the selection of block producers will be done by voting. EOS has 21 block producers of which 20 will be selected by top 20 received votes and 1 will be randomly chosen. On the other hand, TRON has a total of 27 block producers (super representatives) who have to go through voting systems. It is impressive that both blockchains allow its token holders to Vote for their Block producers or Super representatives.
TRON Foundation was created in September 2017 by its CEO Justin Sun and it's mainnet was launched in June 2018. TRON based network claims to have the capacity of clearing 2000 Transaction per second. However, the TRON network block explorer TronScan reveals that it is currently close to 750 TPS.
On the other hand, EOS is own by Block.One, an open source software publisher. Its white paper was published in 2017 and the open source software was launched on June 1, 2018 by Dan Larimer, who is also the founder and creator of Bitshares and Steem. While EOS has been called the Ethereum Killer, however, it currently processes around 4000 Transactions per second.
According to TPS, EOS is winning the race. Also, in Q2, 2019, EOS has almost 62% DApps active in Q2. Although AnChain, blockchain intelligence firm claims that in Q1, 75% of the traffic from the top 10 gambling dApps on EOS were driven by bad bots. That means about $6 million worth of transaction volume was carried out by bots. TRON's DApps, on the other hand, had 82% active uses in Q2, 338 out of 412 of all TRON's DApps were active in Q2.
As at press time, EOS is the top blockchain network with 2,231,299Op activity while TRON is coming 5th with 842,442Op. However, TRON DApp TronBet is taking the lead on DappRadar with more than 3000 users and $6.1 million in its 24hour volume. EOS DApp, Dice, comes after TronBet more than 97,000 users and a 24hour volume of $266,000.
Although there have been whispers on the state of DApps and their relevance, but it is important to note that DApps are pulling their weight in the blockchain sphere. While it will be difficult to name who is King of DApps, there are other Blockchain networks building DApps that are worth keeping an eye on such as Steem, IOST, and TomoChain.