Jaguar Land Rover To Reward Customers Using IOTA Cryptocurrency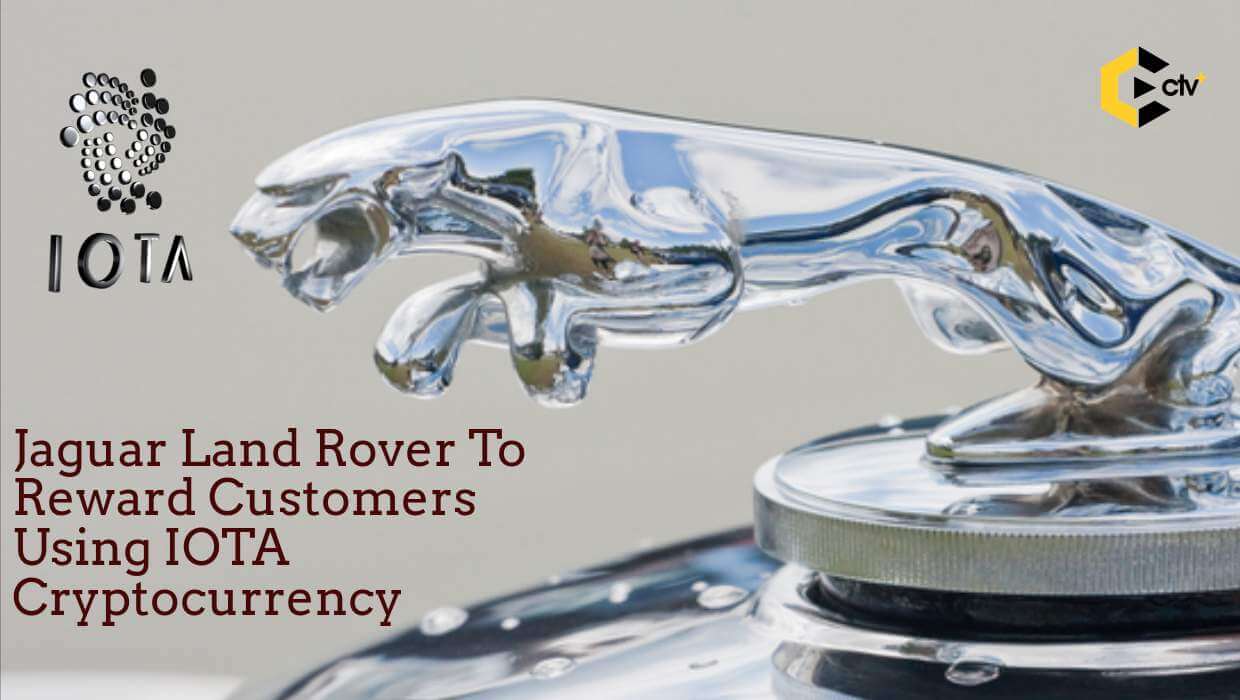 Jaguar automobiles have ventured into the world of Blockchain Technology seeking ways to better reward their customers, while also collecting feedback data for product improvement.
The areas where blockchain technology can be applied is becoming increasingly alarming and at the same time interesting. It is gaining value in areas of our private life on a daily basis.
Who would have thought that a technology that came to us only as a means of substitute money as we previously called it, would now be considered for mainstream Adoption and Integration in all sectors of our economy from supply chains to economics, automotive and also investment fields?
All these industries are not lacking in ways to deploy and implement the use of blockchain in application development all for the sole purpose of improving existing systems.
In a publication released by the International Business Times, Jaguar Land Rover seems to be currently testing new software that allows users of the automobile to earn digital assets (cryptocurrency) whenever the users give feedback on the issue of the cars' performance in particular places. in other words, users get rewarded for providing data.
In line with this development, IOTA seems to be the cryptocurrency with which the app will be built. The automobile giant believes that this strategy is perfect for obtaining real-live information, and this will, in turn, help them guide against avoidable mechanism-failures and prevent accident for users of the Jaguar automobile.
IOTA wants to enable interoperability with all these different players. So there is no Jaguar coin, no BMW coin, but one Universal Token for this machine economy.
-Dominik Schiener, IOTA Foundation Co-Founder and Co-Chairman.
Speaking further, Schiener said IOTA is designed to easily solve most of the inefficiencies facing other blockchains particularly because he believes IOTA operates on top the Distributed Ledger Tech (DLT) called Tangle which is expected to connect IoT with Web 3.0.
Blockchain adoption has left its speculative days for good and is being explored by many more companies that could have been imagined. he benefits of the blockchain technology are too numerous and attractive to be turned down. It offers customers a reward system that can, in turn, build and attract customer loyalty to a specific brand.
Did you know that the cost of bad roads to American business between now and 2022 is estimated to be $240 billion? #IOTA partnership with #Jaguar tries to mitigate that. pic.twitter.com/PbFCoqujqw

— Rafael Presa (@RafaelPresa) May 2, 2019
Waves to Launch Blockchain-Based Games Marketplace with The Abyss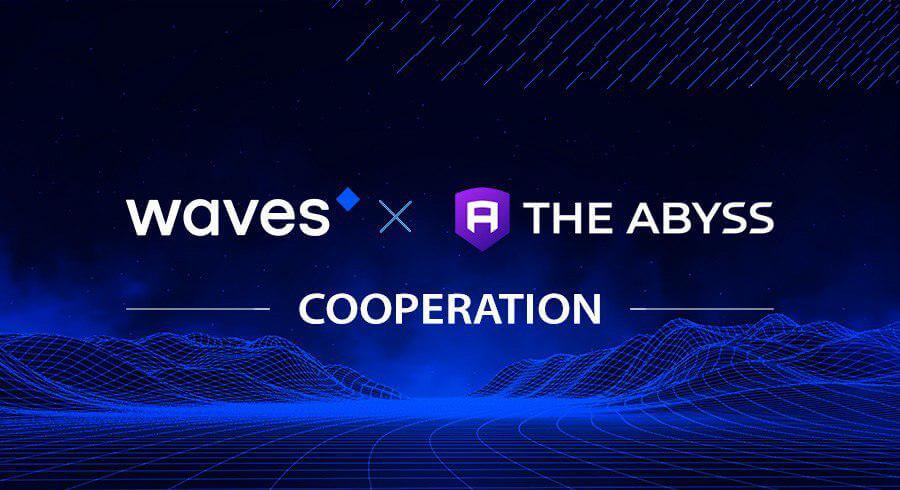 Blockchain Platform Waves and blockchain distribution platform – The Abyss will jointly launch blockchain-based marketplace of digital goods and in-game items.
The co-operation will see the building of a universal marketplace of all tradable goods and in-game items offered by Abyss partner game developers through their games.
The marketplace will enable users to purchase items with Abyss Tokens and sell to other users no matter what supported game it was purchased from. This, according to Waves will open another way for game developers to monetize their games on The Abyss.
Waves revealed the Abyss tokens will be integrated with the Waves Blockchain thereby enabling developers to connect The Abyss Token operations directly into their Waves-based games.
This will be made possible and easier by the release of an SDK and provision of technical assistance by Abyss.
Founder, The Abyss Konstantin Boyko-Romamovsky is quoted saying "The Abyss development team has already started preparation for the integration of Waves solution. The respective API methods and libraries will be added to the platform SDK and offered to game studios and developers."
As a mutual benefiting arrangement, games built on the Waves blockchain will be able to utilize the distribution network of The Abyss therefore getting exposure to a wide audience of gamers.
Speaking on the arrangement between both firms, CEO, Waves Platform, Sasha Ivanov said, "The integration of Waves technology will enable The Abyss to create one of the best and the most advanced digital marketplaces in the video game industry. Apart from boosting up blockchain adoption, it is also supposed to increase the speed of processing trading transactions".
Based on the Ethereum blockchain, The Abyss is a digital distribution platform for online video games with a unique revenue sharing system. The Abyss offers browser, client and blockchain games and provides game studios with additional customer benefits, from community features to marketing tools. Part of the income generated by sales of games & services is distributed between users in the form of rewards for various activities available on the platform.
A Proposal Has Been Made To Move ZCash from POW to POS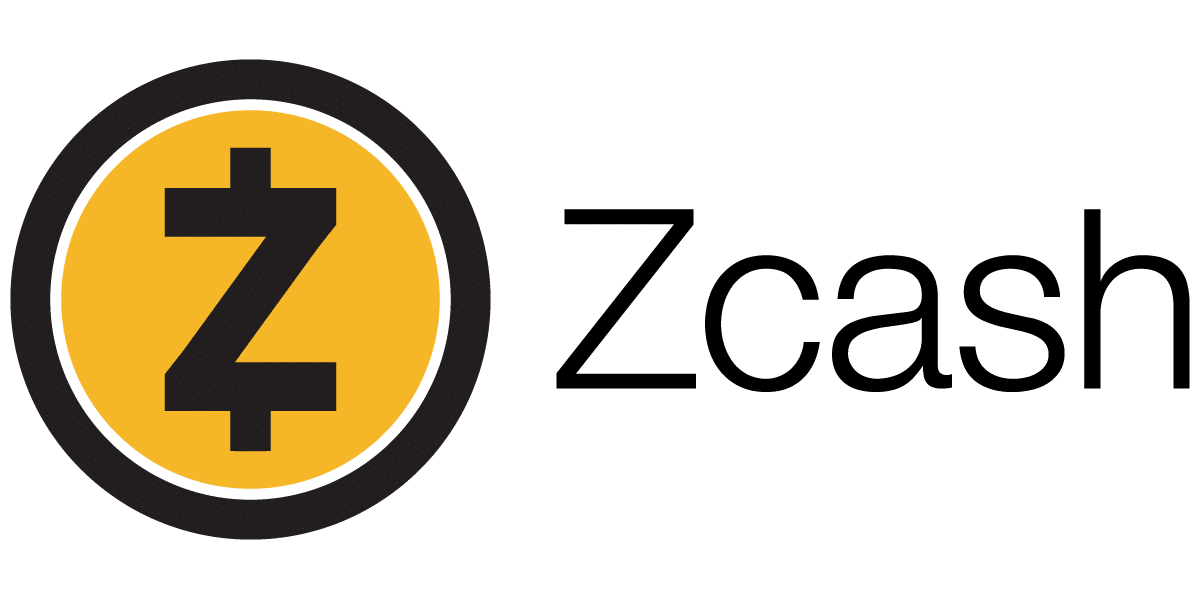 A ZCash Improvement Proposal ZIP was submitted to the ZCash community to migrate the privacy focused blockchain from the Proof of Work protocol to Proof of Stake.
The proposal was made by a user rebekah93. According to the community member, "Zcash was launched using Proof of Work. This meant that as well as removing the risk of POS being in some way faulty, the developers could focus on snark development rather than proof of stake development. Now the situation is a little different, as POS is a little mature and shielded transactions in zcash have come leaps and bounds.
This means that we should be able to switch from POW to POS without diverting developers too heavily away from other protocol improving works."
The motivation according to rebekah93 for the improvement proposal was "by not wanting to have 'destroying the planet' as one of zcash's most prominent achievements.
This is related to the amount of power needed to maintain the proof of work blockchains with Bitcoin being the highest consumer as the largest pow blockchain.
In order to achieve consensus, the community will have to answer some questions such as:
what properties does it want from POW? BFT or not?, Which are the best POS protocols that satisfy the needed properties, who gets to have the loudest/definitive say, when will it be implemented, who will implement it, will there be a transition period, when will the transition go live?
The ZIP which is currently in draft stage has attracted comments from the zcash community with one member Faddat defending POW by saying it doesn't harm the environment and that it is one of the most efficient uses of stranded energy. According to him, POS chains have more favourable performance characteristic, but POW is more secure.
Another member of the Zcash community by the name OliverNChalk is  of the opinion that the migration to POS should be put on hold and wait to see how the Ethereum imminent migration to POS goes as this would give an idea of how POS looks in the 'wild'.
A member of the Zcash foundation by the name Sonya said concerning the ZIP "I like proof-of-work because the economics are straightforward and the model is battle-tested. I don't think proof-of-stake has been around long enough that we should jump on it — maybe another couple of years."
The proposal was created over 40 hours ago, it has received 1500 views and 12 replies. At current it is still a draft.