Russian Gazprom to Leverage Blockchain Technology in Gas Supply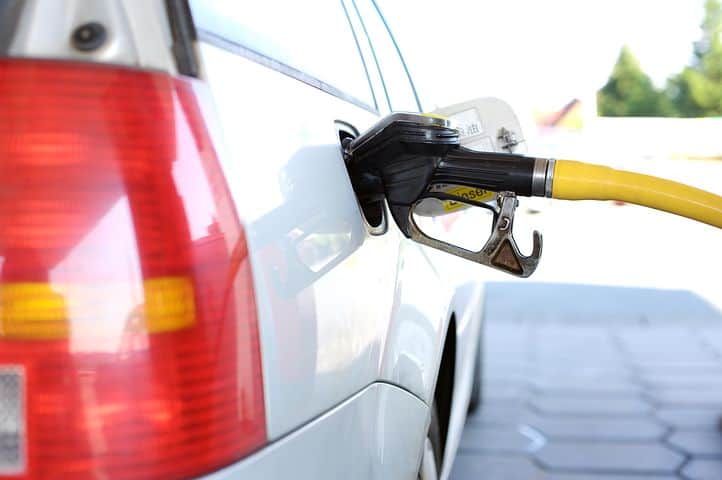 A report has revealed that the Russian prime minister has accepted an initiative by welcoming the use of blockchain in agreements over gas supplies by Gazprom. Gazprom is the country's state-owned gas giant. This news was made know on the 4th of April, 2019 by a local finance news outlet, Vestifinance.
The report noted that Medvedev accepted and endorsed  Gazprom's project, asserting that blockchain technology has great potentials  in Russian industry, as well as in activity by companies such as Gazprom. He  equally pointed out that the new initiative is vital and essential as it represents" a real use-case of blockchain implementation, stating that the technology is much hyped but often not really understood."
It was reported that Alexey Miller,  the head of Russia's state-owned gas giant Gazprom, announced  the news in a meeting with the Russian prime minister Dmitry Medvedev on a discussion upon the development of applications powered by distributed ledger technology (DLT).
Gazprom is now "ready to start implementing the process" of digitizing the gas supply process using distributed ledger technology in its operations, Miller said.
He delightedly detailed that the giant gas company, Gazprom, has already done extensive, substantive work with Russia's state-owned bank Gazprombank as he acknowledged that they  have been developing a prototype model that will enable contracts to be made automatically using blockchain technology. According to him, the platform intends to allow data sharing between all the participants of a certain contract, as well as to improve the security of data.
"We have developed a prototype of a technological platform to automate the process of concluding, monitoring and executing contracts. This system also provides for automated arbitrage and calculation of payments for gas." said Miller. The system is  accessible by all parties involved in the process and is "fully protected" from tampering and unauthorized alterations.
The CEO assumed that Gazprom will initially start working with "major" industrial consumers to implement the blockchain-based automated processes. This assurance made the prime minister tosay that  blockchain technology has a "promising" future in the Russian economy, as well as in the activities of companies like Gazprom.
It is good to not that the state-owned gas giant  has been experimenting with blockchain technology for some time. A report said that last summer, Gazprom's aviation refueling subsidiary Gazpromneft-Aero implemented blockchain and smart contract technologies to automate planning and accounting processes in fuel supplies.
In February, 2018,Gazprom's oil subsidiary, Gazprom Neft, experimented with  blockchain technology implementation in the supply chain of logistical and procurement resources.And in late 2018, Gazprom Neft partnered with a Russian subsidiary of Raiffeisen Bank International to issue a bank guarantee via blockchain. Two months later, Gazprombank said it was considering allowing its wealthy clients to trade cryptocurrencies, though no concrete details were given at the time.
Italian Football Club Juventus Now Has Its own Crypto Token $JUV. 
Italian football Club Juventus has partnered with sports focused blockchain firm Socios.com to launch a cryptocurrency token $JUV.
Socios.com is the world's first blockchain-based fan voting and rewards platform. A tokenized voting platform that gives fans the power to crowd-manage their favorite sports teams.
The token which football fans can purchase via the Social' App grants holders the right to vote on certain club decisions and earn rewards.
In sport focused token offering 'Fan Token Offering FTO™, a significant number of the 20,000,000 total supply the JUV token is already available for sale to interested fans.
Giorgio Ricci, Chief Revenue Officer of Juventus speaking on the development said;
"We are proud to be the first Club to be activated by Socios.com on its platform, inaugurating a new way to interact with our fans around the world".
The price of $JUV will fluctuate according to supply and demand once the marketplace feature is launched, and Fan Tokens can be traded by fans on exchanges.
Alexandre Dreyfus, the founder and CEO of Socios.com who also commented on the partnership between both organizations said;
"99.9% of sports fans are not in the city/country of the team they are supporting. We created these fungible fans tokens to allow fans to have an influence over some fan-based initiatives".
$JUV is currently priced at around €2 (~$2.2) apiece. A limited number of these tokens are also available for free via Socios app's Augmented Reality feature, Token Hunt.
According to Socios.com, it also has other clubs that are ready to join its platform and six are already lined up for tokenization by Q1 2020.
These include Paris Saint-Germain (PSG) and Atlético de Madrid (tokens for which will be launched in late January); West Ham United, Galatasaray and A.S. Roma (in February) and esports provider OG (in March), per the announcement.
The Socios app is available to download for Android and iOS users can apply for a beta version of the app.