Report: Blockchain Outperforms Mainstream Remittance Industry
A report from Blockdata says that, "due to legacy technology and a large number of intermediaries, moving money from one country to another is a slow and expensive process. When you consider that payments sent to friends or family abroad, or remittances, make up a sizable chunk of the income of hundreds of millions around the globe, the need for lower costs and faster transfers becomes obvious. So we took a deep dive into the remittance industry to understand how innovators are using blockchain to improve services."
Blockdata makes it known that its report looks at the current state of the remittance industry, how blockchain technology can be used for remittances, and what the potential impact of blockchain will be on this industry.
The report stresses the fact that blockchain is back in the headlines again and which it renders thanks to reports of both Facebook and JP Morgan for working on their own digital currencies.
It notes  that JPM Coin will be used to handle some of the $6 trillion per day transacted between JP Morgan clients, while Facebook's coin will be used for sending money on messaging platform WhatsApp. And by so doing, it appears likely that both stablecoins will be used to "facilitate cross-border payments, one of the most appealing and achievable uses of blockchain technology."
As a matter of fact, blockchain innovation as a relatively new technology can be costly and slow to progress. However, owing that annual global remittance payments are projected to surpass $1 trillion by 2022, the potential impact of blockchain here is enormous. Credibly, improvements to transfer speeds and a reduction in fees will have a real impact on the well-being of hundreds of millions of people.
Key insights from the  report are:
The global remittance industry is projected to hit $1 trillion by 2022 and $1.4 trillion by 2025.
Based on the compounded annual growth rate (CAGR) for each region since 2000, we project that global remittance outflows will grow by around 12% each year.
Remittance settlement time is 388 times faster on blockchain than traditional channels.
India, China, Philippines, Mexico, and France made up 35% of total remittance inflows in 2017.
Dozens of blockchain remittance companies have been created since bitcoin's genesis 10 years ago.
In summary, Blockdata claims that the  results show that about two-thirds of remittance startups utilize blockchain technology without their own token.
"Most of these companies are building on existing blockchain infrastructure like RippleNet or Stellar; others like Everex are integrating their own cryptocurrencies to transfer funds between parties; Wyre uses its own proprietary blockchain technology to complete cross-border payments." The report says.
Block.one Launches a Social Media App, "Voice"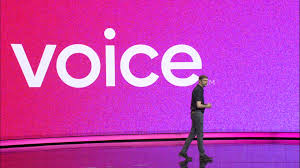 Block.one, the firm behind EOS, on 1st June 2019 announced that it is introducing a blockchain-based social media, Voice, that will bring alignment and transparency to social media users. This was made open at the company's June 1 event at the DC Armory in Washington, DC. which drew about 300 attendees who included industry influencers, developers, investors, media and members of the community.
Block.one claimed that "Social media is fundamentally broken and is in need of a complete overhaul." Noting that Voice will be launched on EOS public blockchain and therefore is a more transparent social media platform for the world. And hence, the value of good content gets circulated right back into sustaining the community, not corporate bottom lines as it will return to users. Voice is then meant to cultivate creation, sharing, discovery, and promotion of contents by real users, not bots and fake accounts just like on Facebook or Twitter and users will directly benefit from their ideas and engagement on the platform.
Voice will be on the public blockchain of EOS and it will allow for alignment and transparency – no hidden algorithms nor invisible interests.
Brendan Blumer, CEO of Block.one, who opened the company's June 1 event at the DC Armory in Washington, D.C. with the announcement of Voice said that "the truth is, current social media platforms are designed to use their users." However, pertaining to Voice, he said, "just look at the business model. Our content. Our data. Our attention. These are all incredibly valuable things. But right now, it's the platform, not the user, that reaps the reward. By design, they run by auctioning our information to advertisers, pocketing the profit, and flooding our feeds with hidden agendas dictated by the highest bidder. Voice changes that."
Is Block.one Capable of this Social Media Revolution?
Block.one is well positioned to lead this social media revolution because its first product, EOSIO, was a global initiative to build a more scalable, secure and flexible blockchain framework that enable people to reimagine, rebuild and restore trust in the systems enterprises. Its success with EOS has led to it offering early backers a huge returns for their investment. And notably, the numerous networks built on the EOSIO software are consistently the most used public blockchain platforms in the world, accounting for upwards of 70% of all blockchain activity. For example, Everipedia and Galaxy Digital LP are such networks that utilized EOSIO network. Security, privacy and ease-of-use will always be critical in Block.one's projects.