Blockchain Predictions in Finance and Industrial Growth in 2020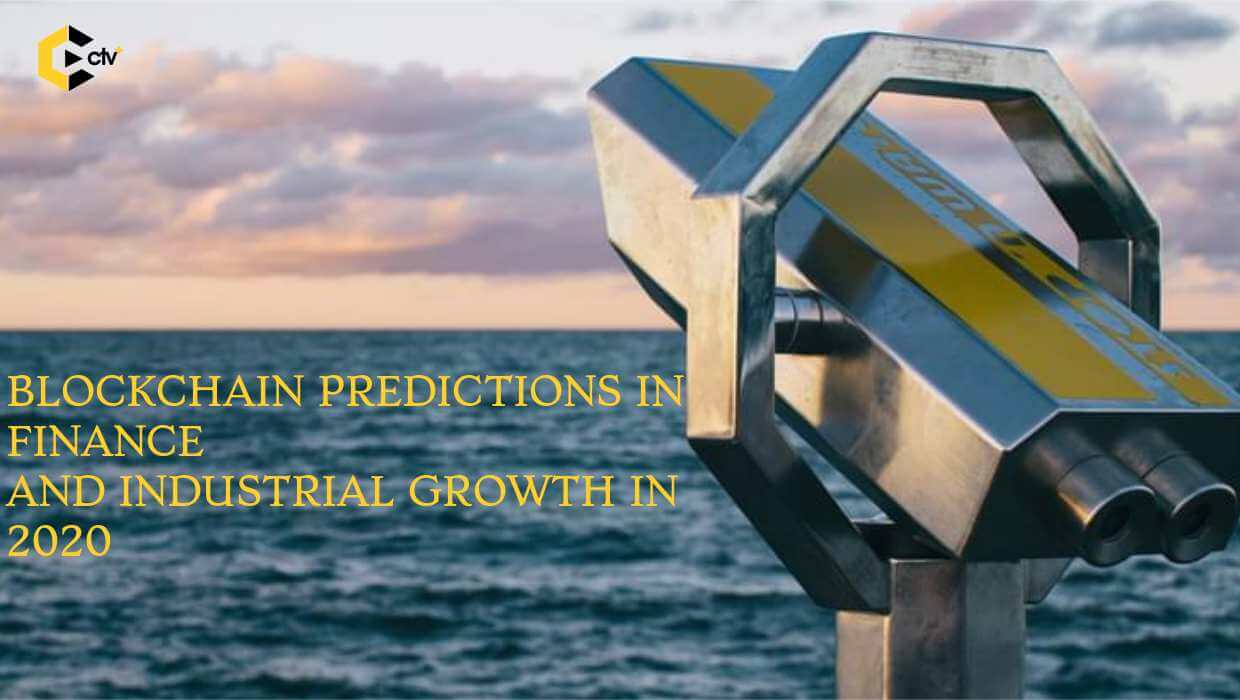 Blockchain has proven to be a major player in the economic future of the world. While it is still less than halfway into 2019, it wouldn't hurt to make relevant and convincing predictions about the Blockchain Technology which has opened the way to a revolutionized Digital Economy in 2020.
As expected, the majority of business, industries, and countries have already or are currently in the process of planning out the coming year -defining their milestones with hopes to achieve something literally big financially and technologically.
Interestingly, the incoming year has inspired an uprising in the technology industry. One of the results for this industrial spark is the blockchain technology. As you might already know, the blockchain is a Distributed Ledger Technology on which data can be stored and kept immutable and which cuts across all sectors of the economy has begun to kick out so many functions such as centralized data storing, accessing and retrieving methodologies among various industries like banking and much more. Needless to say, how well the news about the blockchain has spread and more exciting is the adoption-wind blowing across all continents of the world.
If you are not familiar with the concept of Blockchain Technology, then read more in our previous article.
Awesome, so would you like to know some future predictions of the most recent technology?
We have tried to link up some of the industries that would benefit from the use of the blockchain in the next 9 months.
Blockchain Predictions 2020
1 National Cryptocurrencies
Even though countries like Ghana, China, and even in some occasions in Nigeria have labeled bitcoin to be a scam and illegal, it is still certain that majority of governments would finally adopt the blockchain and go ahead to accept blockchain-based digital assets as legal in the coming year.
Venezuela, just last year, launched its national crypto called Petromoneda and this is backed by the mineral reserves in Venezuela. A prediction made by Gartner, a leading research advisory company came up with the prediction that by 2020 at least almost half a dozen countries will issue a national cryptocurrency. Check Investopedia to discover where bitcoin is currently considered illegal.
2. Integration of Blockchain into Government Structures
I Make bold to say the adoption of the Blockchain Technology by the various existing governments is apparently unavoidable more so in the year 2020. If we are to take these government apart piece by piece, we can observe that they carry out very tedious functions in administrating large data. this issue can make things a little compounded when we talk about prompt delivery and the blockchain technology can make it a lot less stressful for them and bring about effective data management in every government sector.
Estonia had integrated Blockchain at its government level. The current use is for security and control of personal data.
3. Blockchain to Drive Finance and Economy
Agree, the most important aspects of an economy are driven by its Financial Sector. Within this sector lie issues of data storage and transaction delay which can be solved by implementing Blockchain Technology.
Use cases already exist in places like Germany in areas of remittances. PWC global fintech report states that:
"by 2020, 77 % of financial institutes are expected to adopt blockchain technology as part of an in-production process."
4. Blockchain Combines with the Internet of Things (IoT)
For obvious reasons, a lot of companies are in the nearest future going to adopt the use of the blockchain in relation to IoT to profer solutions to their businesses. As recorded, the International Data Corporation (IDC) expects about 20 percent of IoT deployments to power blockchain services by 2020.
This is due to the singular reason that Blockchain technology provides a secure and scalable framework for communication between IoT devices. Among other reasons are its high resistance to cyber attacks.
5. Blockchain and Artificial Intelligence (AI)
Improvement will be recorded with the integration of AI and Ar (Augmented Reality) in our global economy.
Its presents adequate improvement with a handful of applications within the blockchain industry.
IDC suggests that;
global spending on AI will reach $57.6 billion by 2020 and 51% of businesses will be making the transition to AI with blockchain integration.
Find out more about Blockchain and AI conference 2019 put together by Blockchain Nigeria User Group.
6. Employment of Blockchain Experts
The number of people who have relevant knowledge of this very new technology is quite small when compared to the number required to attend to demand that will hit the industry in the coming year.
With all the above-listed predictions coming into reality, blockchain experts will become highly sought after to deliver on the integration of this technology into various sectors of the economy -be it in Banking, Healthcare, SCM, Cyber Security, Media, Telecom, Transportation the list is endless.
Regardless of the number of experts, we believe to be on the ground in the industry, its a fact that it will count for a very minute number when adoption and integration begin to come in full scale. Thus the employment opportunities in blockchain technology application are too numerous when compared to the impact of the so-highly craved adoption in the year 2020.
In a soon to be published article, I will also be listing some of the interesting Industries where Blockchain application will spark a massive call for adoption. To be among the first to get this next article, join out telegram handle today!
What Coinbase Visa Supported Debit Cards Means for Mass Crypto Adoption Drive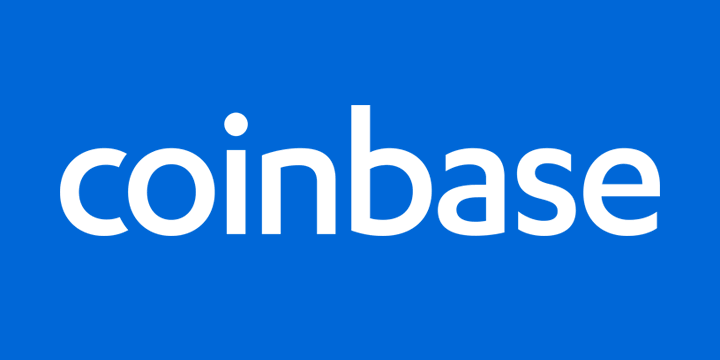 US cryptocurrency exchange company Coinbase has reportedly acquired the principal membership status of financial services giant, Visa to issue visa supported debit cards to users.
The membership status was officially granted to the exchange operator in December last year but revealed recently making Coinbase the first cryptocurrency company to be awarded such a membership. And having the power to issue debit cards for other firms including cryptocurrency firms.
This debit card will allow users to spend cryptocurrencies such as Bitcoin, Ether and XRP anywhere Visa is accepted. The principal membership status allows Coinbase to bypass middlemen that would normally make the use of the product costlier. As Feroz Zeeshan said, the "Direct membership allows us to take control of our issuing program"
Challenges using crypto for payments
Cryptocurrencies have been seeing increasing levels of interest globally both from ordinary citizens to corporations and governments. However the uniqueness cryptocurrency features, most especially its cross border nature that citizens of countries with unstable financial and monetary system appreciates deeply, the daily use of cryptocurrencies for minute expenditures has always been a challenge.
This challenges which are due to transactions done in isolation (without having to go through legacy financial systems) thus causing slow processing, the global level of appreciation of crypto's uniqueness, trust, transactional cost etc, has significantly impacted the growth in the use of cryptocurrency for daily engagements.
This was explicitly stated by the CEO of Coinbase UK, Zeeshan Feroz who said
"Your Bitcoin holdings have never been liquid because you have to sell them, you have to go through a process, withdraw the money, and then spend it. It's never been an instant, "Oh, I'll buy this cup of coffee with bitcoin,".
"What the card is trying to change is the mindset that crypto is tucked away, takes two days to access, and can actually now be spent in real time."
Though Coinbase has revealed the card will not be available for US users, it will be available for others such as users in 29 countries including Estonia, Denmark, France, Ireland, Italy etc. It opens up a whole new way of using digital currencies for daily expenditures. Below are some of the ways it will have impact on crypto adoption.
Super fast transactions
The membership status obtained by Coinbase allows it to issue cards that users can use and enjoy instant settlements.
With the swipe of the card, users will be able to pay with supported cryptocurrencies without having to first convert to their local currencies as is currently obtainable globally.
Convenience and accessibility
Cryptocurrencies are true global currencies yet, its global nature suffers certain setbacks. The ease and convenience of using cryptocurrency in foreign markets though possible is not as easy as it seems.
Though regional firms may offer easing services, the Coinbase debit cards awards users the ability make payments globally wherever Visa is supported. This affords users the ability to travel globally even without a bank account and be able to engage in commerce.
Distribution of card offering firms
With the principal membership status, other companies can issue debit cards through Coinbase. This helps to expand the ease of using cryptocurrency in retail transactions by companies in various regions globally.
Cryptocurrency started as an unknown technology but today, it represents a global multi-billion dollar industry growing at an impressive rate. However the limitations, crypto industry have created a name for itself. With various organizations pushing forth the global adoption of cryptocurrency, this current position of Coinbase points to a unique picture. Global cryptocurrency adoption is possible and near.