Coinbase: $1 Billion Dollars Crypto Custody Achievement Could Trigger A Massive Shift in the Cryptocurrency Industry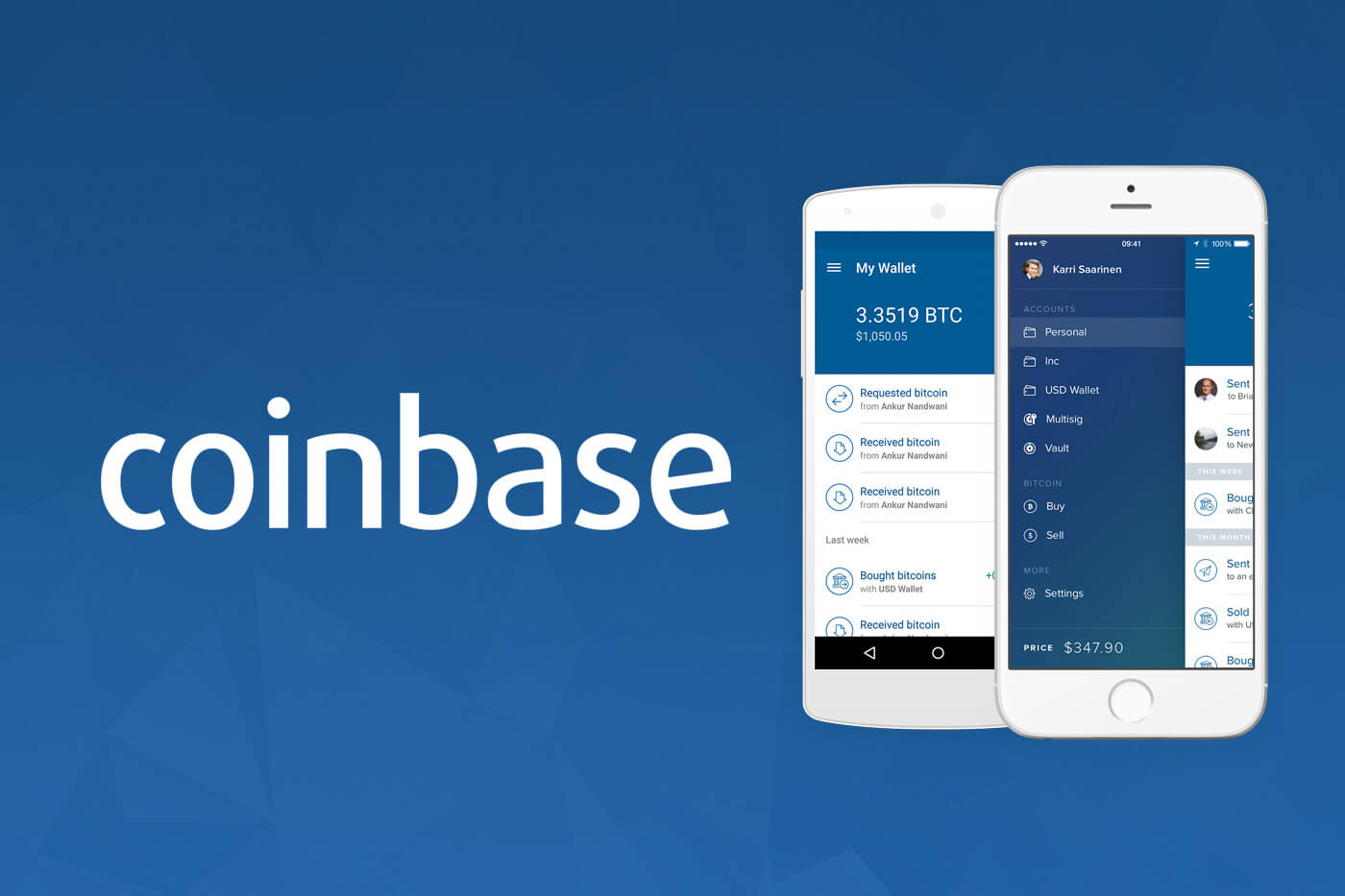 Consensus 2019 impact on the cryptocurrency industry is already being noticed especially in the way alts are reacting. Ethereum, Bitcoin, are seeing massive gains. With the top ten recording double-digit gains in price, another thing seems to be more important on how the future of the industry will play out and that's the recent Coinbase 1 billion dollars Crypto Custody achievement.
Brian Armstrong, the founder, and CEO of the San Francisco based exchange Coinbase announced at the 2019 prestigious event that Coinbase now holds up to $1 billion in clients assets in its Coinbase Custody it launched barely a year ago. This has made headlines and showing how serious Coinbase is in the industry having cemented its since June 2012.
According to its website, Coinbase Custody operates as a standalone, independently-capitalized business to Coinbase, Inc. Coinbase Custody is a fiduciary under NY State Banking Law. All digital assets are segregated and held in trust for the benefit of our clients.
And for those who might not really be familiar with Crypto Custody Solutions, here is a definition according to Investopedia
Cryptocurrency custody solutions are third-party providers of storage and security services for cryptocurrencies. Their services are mainly aimed at institutional investors, such as hedge funds, who hold large amounts of bitcoin or other cryptocurrencies. The solutions generally incorporate a combination of hot storage, or crypto custody with connection to the Internet, and cold storage, or crypto custody that is disconnected from the Internet.
From the definition above, there are important things to take note of. One of them is the accommodation of the institutional investors which comes with a regulatory oversight burden. This burden births the second point which is the insurance of the funds owned by these institutional investors.
The fact that Coinbase in a little less than a year could achieve this feat brings to mind some thoughts.
The big guys are not going to keep watching from the rear
This has almost turned into a cliché. Institutional investors are coming. But exactly when? We have seen several applications of Exchange Traded Funds (ETFs) turned down by the SEC, Bitwise's the most recent. This is not to say apart from the United States, there's been no approved Bitcoin ETF. Of course, Canadian Securities Regulators approved Harvest Portfolio Group's ETF application over a year ago now. Without the industry noticing much of an impact, the torch is waiting for United States to carry it judging by how powerful the United States whose power is largely dictated by the US dollar being the global currency for international transactions and clearing is a no brainer.
While it is expected for the United States to live up to its name and approving ETF proposals through its regulatory agency the SEC, others are making the move to outrightly outlaw cryptocurrency thereby extinguishing any chance of a Bitcoin or Crypto ETF being approved. Ben Sherman a US Congressman recently sought to propose a bill in the house to this effect.
With the likes of Goldman Sachs coming onboard, a massive shakeup is imminent. The fact that Coinbase is getting enough attention already should signal the boards of banks like Goldman Sachs to come in with a huge war chest of funds to make it a more enterprising sector for the budding cryptocurrency industry.
An Eventual Bitcoin ETF Approval by the SEC
As outlined in the earlier points on the non-committal stand the SEC has continually portrayed when it comes to approving several ETF proposals on its desk, it will eventually come around. Coinbase is already showing how effective their custodian service providing support services to top firms like Polychain Capital, Coventure and even Blockstack. Coinbase ensures adequate security is put in place to ensure funds are indeed safe from the prying eyes of hackers. It adopts segregated cold storage which is a
dedicated on-chain address whitelisting measure secured by battle-tested cold storage.
One of the core reasons for the SEC disapproval of all the Bitcoin ETFs brought before it is that bitcoin trading is largely dominated by non-US exchanges like Binance. This concern stems from the fact that should there be manipulations being carried out on bitcoin trading which of course impacts any listed Bitcoin ETF, the volume most US exchanges capture oa not significant enough to help the regulatory authorities from making sound judgements based on data shared with them as the non-US regulated exchanges like Binance are not under any obligation to share data with the authorities. However, Bitwise went ahead to prove how most of the trade volumes reported across several of these foreign exchanges outside the US only engage in fictitious trades.
With the Bitwise reports submitted to the SEC going ahead with ample proofs to show how just ten exchanges out of the several hundred registered on coinmarketcap.com having real volumes, plus the fact that nine out of these ten is registered with the US certified by the Treasury Department with a FinCEN approval (Financial Crimes Enforcement Network). In addition to this, six out of the nine are also BitLicense certified. To operate in New York, (the financial capital of the world) virtual currency businesses must register with the New York State Department of Financial Services (NYSDFS) and receive a BitLicense, which enforces strict operating standards. And Coinbase is a proud holder of the BitLicense showing US-based exchanges are no small fries in the arena. Another reason this achievement could usher in the approval of future crypto ETFs filing especially the most valued digital asset the Bitcoin.
Coinbase Could be Journeying towards an IPO opening the doors to Several others within the Industry
In December 2017, Coinbase President Asiff Hirji told CNBC, "It is certainly in the interest of our investors … and the most obvious path of Coinbase is to go public at some point, but there's a lot for us to do between now and then, whenever that date is.". Several months later we are yet to get any news from official sources if Coinbase is still in considering this option. Even with rumours spreading by December 2018 of Coinbase gearing up its plans to possible pre-IPO listing which was eventually debunked by its President, Asiff Hirji in an interview on Bloomberg there seems to be a cloud of uncertainty about this move along with its roadmap. While it is safe to infer Coinbase could be biding its time waiting for the industry to recover from the long bear season, or even seeing the most possible horrific capitulation the market could face as some pundits keeps suggesting the bottom is not yet attained. However, with this $1 billion Crypto Custody attainment, Coinbase might just be baiting the public and institutional investors signaling how imminent the IPO journey for it is close by. Not quite long in April, research by Datalight showed the United States ranks top with the largest users of crypto exchanges and its services, this is coming after Brian Armstrong boasted the numbers of global bitcoin users could reach 1 billion in less than 5 years. Definitely before this prediction comes through, Coinbase is definitely preparing furiously to become the go-to firm in the industry both for retail and institutional customers. And if this IPO eventually happens, we expect that many others will follow suit. Binance should be watched closely as it is not relenting enriching its ecosystem, multiplying users while raking in mouthwatering profits in a time where others like ConsenSys, Bitmain, Kraken, Huobi, Shapeshift and more laying off to survive one of the most protracted Crypto Winter ever experienced.
ETH Will Be 1000x More Scalable Within 24 Months,  Brags Lubin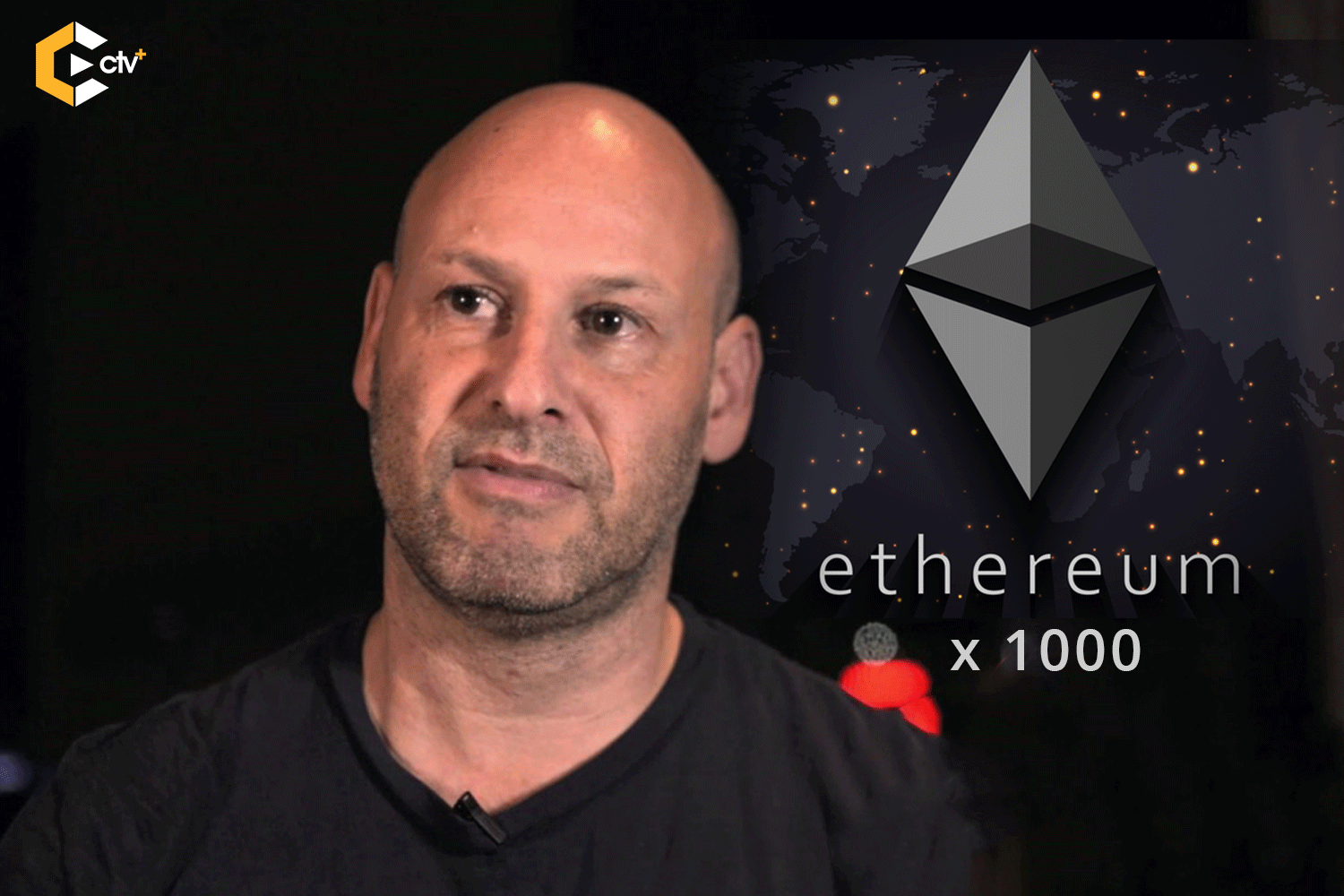 In a recent interview by Cointelegraph with Joseph Lubin, founder of ConsenSys and also Co-founder of Ethereum, he hints that Eth will be 1000x more scalable Serenity dubbed Ethereum 2.0 is finally rolled out within 24 months
"In a small number of months, we should have a fully operational Testnet and possibly, by the end of this year we'll have a fully operational phase 0 Ethereum 2.0," Lubin said in the interview. With 8 groups already working on the development and designing the client software, Ethereum will see a radical improvement in its scalability.
He further examined that implementation of Serenity is to come in 4 stages, there are several ways the new chain could connect with the old chain giving either the ability to move in bidirectional mechanisms" with both chains.
He also took out time to explain the issue of Proof of Stake citing the several hurdles this migration of Ethereum network might encounter. These have all been critically analyzed before the team started working on its implementation, he assured.
Ethereum is expected to be a more robust network as new features such as private transactions making it compatible with more use cases.
This is a bold statement coming from Lubin judging by the fact that the last upgrade to Ethereum network, Constantinople had to be postponed severally before it was finally implemented. Several other notable stakeholders had predicted that this implementation might take as much as 2021 before it can be finally achieved.
Binance Gets Hacked of 7000 BTC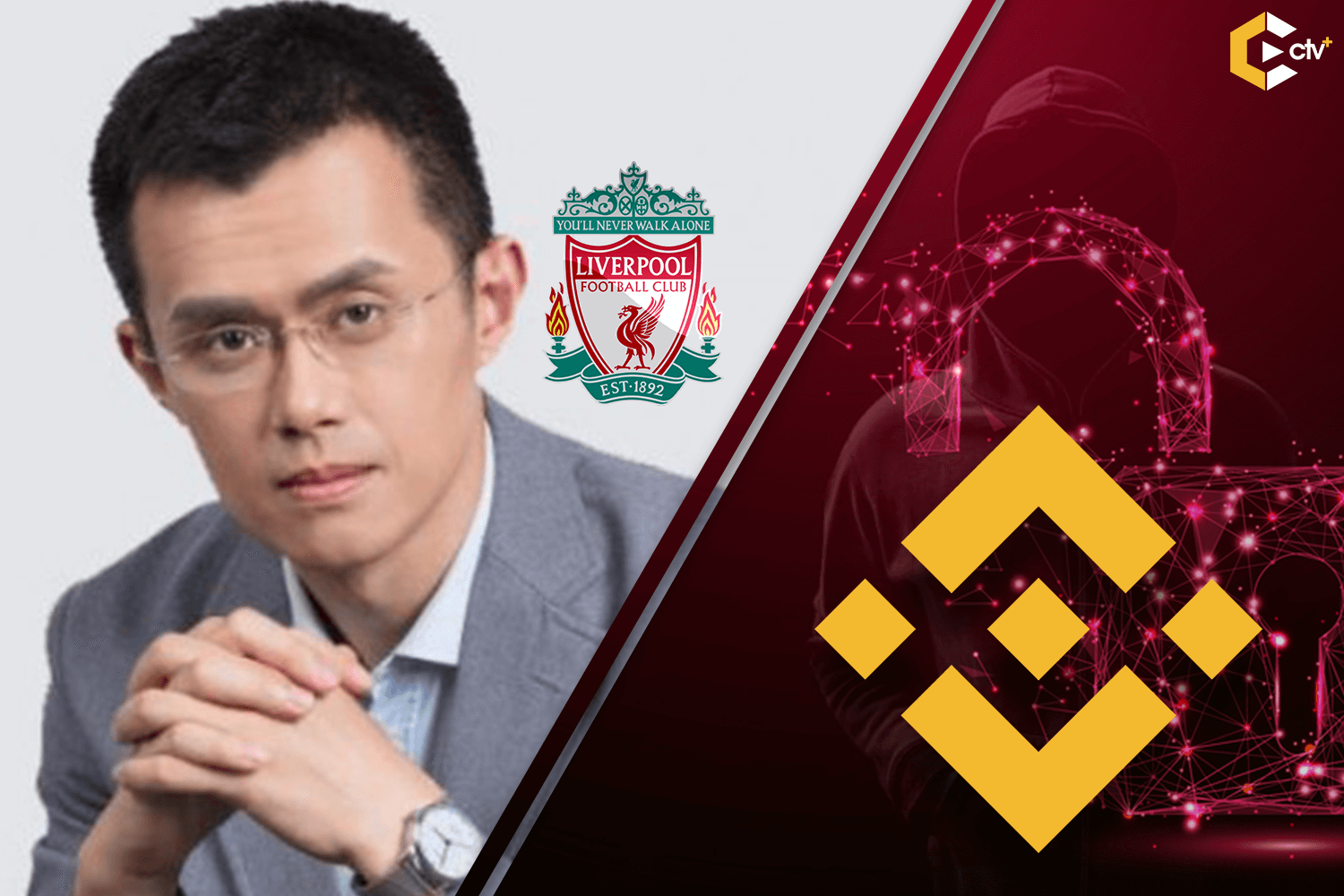 Looks like CZ Would Have to Take Solace via the Liverpool Invite Afterall
Binance has been hacked after several unsuccessful attempts by hackers for a period of one year now as issued in its press release. With this hack, perpetrators successfully carted away with 7000 BTC in a single transaction. The damage could be more in the coming days CZ opines, as the team is taking time to investigate how deep this damage could be.
Binance announced itself to the world and without any doubt becoming the exchange trading platform of choice for most traders in the space. And swiftly, displacing veterans in the space such as Bittrex, Poloniex etc, for top positions, little doubt was left in the minds of many as to the height Binance could attain within the space as the cryptocurrency adoption continues to gain traction globally.
While Binance was making a good name for itself with the mantra "Exchange the world", hackers were also making plans to ink their activities in the books of history as one of the successful clandestine groups who have successfully carried out a heist on the most popular exchange. February 2018, saw hackers attempt to breach the exchange security systems which was botched as they unsuccessfully got hacked themselves. It was in the news how the hackers themselves got hacked. After successfully targeting and breaching several user accounts via API (Application Programming Interface), the hackers pumped a VIA/BTC  pair by over 10,000% and then immediately sought to cash out by withdrawal. This attempt was botched as the risk management mechanism built in triggered an alarm that automatically froze withdrawal leaving the hackers funds trapped in the exchange.
With controversial entities like McAfee tweeting that Binance exchange has been hacked, Binance quickly attacked him on Twitter that he's trying to create FUD (Fear, Uncertainty and Doubts).
Binance has not been hacked. Please do not spread false information. If you want to keep updated on the status of our system upgrade you're welcome to follow @cz_binance or @binance_2017

— Binance (@binance) February 8, 2018
Responding after some months, McAfee apologized to CZ and the entire Binance Team that he obviously was wrong and CZ offering a cup of coffee when they meet someday, could there be no love lost between the duo?
One thing was clear, CZ shared with his fans how this event obviously was a blessing in disguise and had made his fanbase grow very quickly. This marked a new era for both the Binance Team and their maverick CEO. CZ was always in the news whether for bagging new partnerships, fostering industry growth or even for recent CZ vs BSV Craig Wright Binance delisting.
From yesterday's hack, and as described by Binance in their press release, it sure looks like the hackers decided to stage a "hackathon" on Binance. The recent hack operation was well coordinated. Took time and patience to execute. Even Binance agreed the modus operandi of these hackers followed the "once beaten, twice shy" route. They were not going to be hasty allowing their funds get trapped again. Alas! They got through with the similar pattern in the past but this time more intelligently.
Apparently CZ had tweeted that #SAFU (Secured Asset Funds for Users) funds will be used to ensure everything is kept under control while the team investigate and try to do implement damage control. Industry Leader and TRON CEO, Justin Sun has offered open support for Binance offering to transferring 7000 BTC to the Binance wallet and buying BNB and USDT to help stabilize the situation.
To support @binance , I will personally deposit 7000 BTC worth USDT (40 million USDT) into @binance to buy $BNB, $BTC , $TRX & $BTT if @cz_binance agrees. No need to #FUD! Funds are #SAFU!

— Justin Sun (@justinsuntron) May 8, 2019
One particularly interesting part of the AMA session held few hours after the unfortunate hack incident is that CZ and his teams are putting all options on the table in ensuring this issue is salvaged. One of such is a reorganization of the bitcoin blockchain network. This is already sparking heavy debate across social media. This option even though earlier considered has been dropped as outlined in his tweet.
Received an invitation from Liverpool, very cool! pic.twitter.com/znBzg7b9Mn

— CZ Binance (@cz_binance) April 27, 2019
Let's not be quick to forget at that nicely designed parcel CZ unveiled on Twitter sent to him by Liverpool FC, looks like this is actually a great time for CZ to honour that Liverpool invite he brandished via his Twitter account considering how exciting the club is right now after the 4 – 0 thumping of Barcelona at Anfield last night in the UEFA Champions League Semi Finals clash.
Kenya Graduates Participants of its Blockchain Class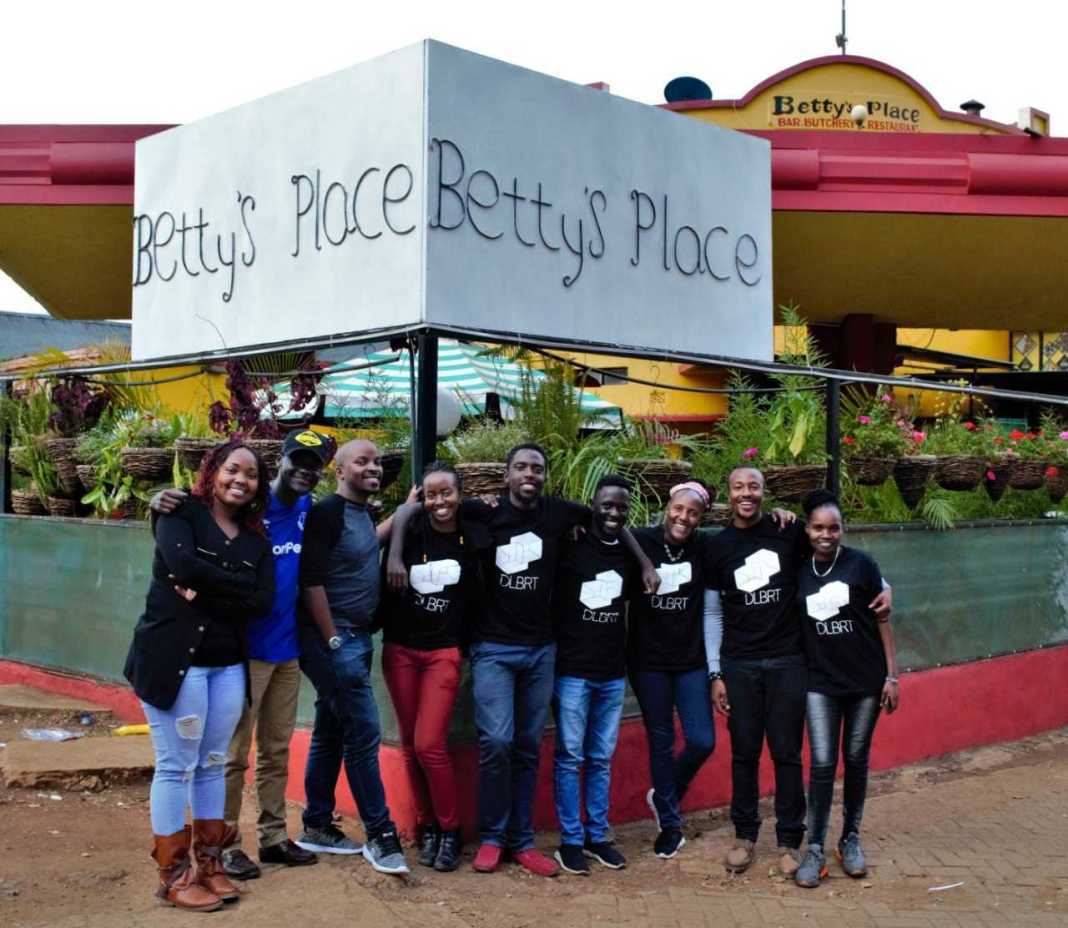 A Partnership Worthy of Emulation By Nigerian and other African Entities
Kenya, the East African country dominating tech innovation and financial inclusiveness in Africa recently graduated trainees from its first ever Blockchain Class. An event heralded with true adoption of cryptocurrency as attendees to this event got the opportunity to pay for their lunch using bitcoin at the event venue in Betty's Place Restaurant.
The graduates completed the DLBRT Blockchain for Business Course held at Strathmore Business School a subsidiary of Strathmore University from March 9th – 30th 2019. This came about after Kenbright Actuarial & Financial Services (KAFS) and Strathmore Risk Management Centre signed an MOU on Blockchain Research and this program was among the first to come about after discussions.
With respect to the laudable move by Strathmore University and Kenbright Actuarial & Financial Services (KAFS) partnership, asides the knowledge the program bequeathed the participants, there are several pointers to take note in what Kenbright Actuarial & Financial Services (KAFS) and Strathmore Risk Management Centre achieved through this training. It's imperative we zoom our attention in to really capture even the slightest nuance that could be overlooked as non important.
Graduation Ceremony Held in an Unconventional Venue
Topmost, for introductory classes such as this bearing its' importance, it's normal to have the celebration of graduation in one of the most grandeur of places which would no doubt be a good PR strategy. But no, the graduation ceremony was held in a less expected place however one which supports Bitcoin and Cryptocurrencies. A stark reminder to all who understands the line put your money where your mouth is.
Training Program and Graduation Promoted the Adoption of Cryptocurrency for Small Businesses
As evidenced by the graduation ceremony and training program, small businesses were considered and this serves to promote adoption of cryptocurrency. Reminds me of my resounding investments guide the ripple effect. Trainers were able to pay for food purchases via Bitcoin because Betty's Place supports bitcoin payment and acceptance.
Brought about International Recognition for Small Businesses
The training and eventual graduation ceremony has put in the spotlight the Betty's Place as a business organization which supports cryptocurrency in Kenya. Such a PR alone is sure to drive sales from Tourist and real customers.
The Familiar Nigerian Environment
One would wonder why several professional institutions like the Lagos Business School, Institute of Chartered Accountants of Nigeria or even the Nigerian Institute of Taxation are yet to seriously roll out programs of these nature and partnering with relevant agencies to drive this movement from the grassroots.
While others may be quick to point out the fact that ICAN in one of its exam diets modelled some of its questions with cryptocurrency and blockchain terminologies, is this all there could be? Even recent executive training masterclass like the Ausso Leadership Academy (ALA) being paraded as the go-to training course for executives in the startup and other industries where we see industry experts come train aspiring industry magnates, is yet to definitively roll out special programs of this nature.
Infusion Lawyers, a Law firm in partnership with Eblockbuzz, a media company already championing the toeing of this line in its recent launch of Blockchain 101 Course for Lawyers. This is coming in a time when Blockchain and its advantages are no longer mere buzzwords. While the Course is accepting Entry Ticket in fiat, it could also allow intending participants to pay in cryptocurrency (BTC, ETH, LTC etc) as a support to the growth of the technology and industry.
A Clarion Call to Action
Current educational institutions who desire to set the pace in Blockchain Education in Nigeria can utilize this opportunity to cement their authority in the space. Simply done by training people or professional in the various aspects of the technology ranging from technological applications to business and economic impacts.
As innovative firms within the industry such as XR Web Network, Jur.io etc, combine various knowledge and technologies in building smarter and innovative businesses, citadels of learning should utilize the opportunity in training and bringing up smarter businessmen and professionals poised to taking who will take their respective nations and the global economy to greater heights.
With the International Financial Reporting Standard IFRS already looking into fashioning cryptocurrency accounting guidelines for accounting for the various aspects of the Blockchain technology notably the use of Tokens, Raising of Funds via Token Sales etc, one would wonder why Professional Institutions in Nigeria are not attempting to finding stable grounds upon which to build on.
While the visible lack of signs could be attributed to the non-acknowledgement of the Government of the day in Nigeria and Africa refusal to give clear direction to the legality of the technology in the Country, there is still room for the knowledge shared to benefit other various sectors or industries in the Continent such as Supply Chain, Remittance, Voting etc.
As other nations of the world grow, it's expected Africans employ this novel of a technology to build the Africa we can all call home. To say with all pride Africa, My Africa in the words of David Diop.