Coinbase: $1 Billion Dollars Crypto Custody Achievement Could Trigger A Massive Shift in the Cryptocurrency Industry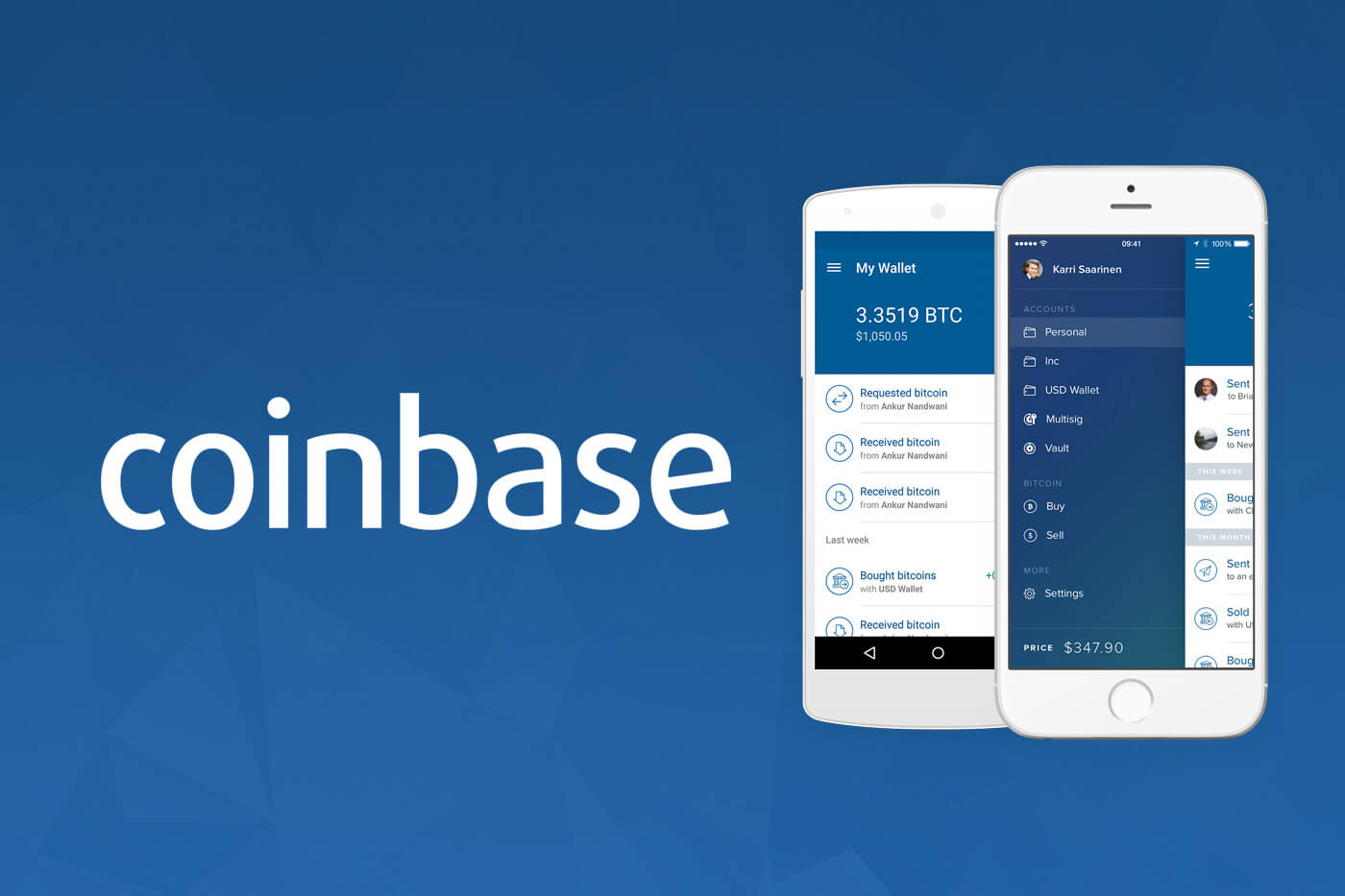 Consensus 2019 impact on the cryptocurrency industry is already being noticed especially in the way alts are reacting. Ethereum, Bitcoin, are seeing massive gains. With the top ten recording double-digit gains in price, another thing seems to be more important on how the future of the industry will play out and that's the recent Coinbase 1 billion dollars Crypto Custody achievement.
Brian Armstrong, the founder, and CEO of the San Francisco based exchange Coinbase announced at the 2019 prestigious event that Coinbase now holds up to $1 billion in clients assets in its Coinbase Custody it launched barely a year ago. This has made headlines and showing how serious Coinbase is in the industry having cemented its since June 2012.
According to its website, Coinbase Custody operates as a standalone, independently-capitalized business to Coinbase, Inc. Coinbase Custody is a fiduciary under NY State Banking Law. All digital assets are segregated and held in trust for the benefit of our clients.
And for those who might not really be familiar with Crypto Custody Solutions, here is a definition according to Investopedia
Cryptocurrency custody solutions are third-party providers of storage and security services for cryptocurrencies. Their services are mainly aimed at institutional investors, such as hedge funds, who hold large amounts of bitcoin or other cryptocurrencies. The solutions generally incorporate a combination of hot storage, or crypto custody with connection to the Internet, and cold storage, or crypto custody that is disconnected from the Internet.
From the definition above, there are important things to take note of. One of them is the accommodation of the institutional investors which comes with a regulatory oversight burden. This burden births the second point which is the insurance of the funds owned by these institutional investors.
The fact that Coinbase in a little less than a year could achieve this feat brings to mind some thoughts.
The big guys are not going to keep watching from the rear
This has almost turned into a cliché. Institutional investors are coming. But exactly when? We have seen several applications of Exchange Traded Funds (ETFs) turned down by the SEC, Bitwise's the most recent. This is not to say apart from the United States, there's been no approved Bitcoin ETF. Of course, Canadian Securities Regulators approved Harvest Portfolio Group's ETF application over a year ago now. Without the industry noticing much of an impact, the torch is waiting for United States to carry it judging by how powerful the United States whose power is largely dictated by the US dollar being the global currency for international transactions and clearing is a no brainer.
While it is expected for the United States to live up to its name and approving ETF proposals through its regulatory agency the SEC, others are making the move to outrightly outlaw cryptocurrency thereby extinguishing any chance of a Bitcoin or Crypto ETF being approved. Ben Sherman a US Congressman recently sought to propose a bill in the house to this effect.
With the likes of Goldman Sachs coming onboard, a massive shakeup is imminent. The fact that Coinbase is getting enough attention already should signal the boards of banks like Goldman Sachs to come in with a huge war chest of funds to make it a more enterprising sector for the budding cryptocurrency industry.
An Eventual Bitcoin ETF Approval by the SEC
As outlined in the earlier points on the non-committal stand the SEC has continually portrayed when it comes to approving several ETF proposals on its desk, it will eventually come around. Coinbase is already showing how effective their custodian service providing support services to top firms like Polychain Capital, Coventure and even Blockstack. Coinbase ensures adequate security is put in place to ensure funds are indeed safe from the prying eyes of hackers. It adopts segregated cold storage which is a
dedicated on-chain address whitelisting measure secured by battle-tested cold storage.
One of the core reasons for the SEC disapproval of all the Bitcoin ETFs brought before it is that bitcoin trading is largely dominated by non-US exchanges like Binance. This concern stems from the fact that should there be manipulations being carried out on bitcoin trading which of course impacts any listed Bitcoin ETF, the volume most US exchanges capture oa not significant enough to help the regulatory authorities from making sound judgements based on data shared with them as the non-US regulated exchanges like Binance are not under any obligation to share data with the authorities. However, Bitwise went ahead to prove how most of the trade volumes reported across several of these foreign exchanges outside the US only engage in fictitious trades.
With the Bitwise reports submitted to the SEC going ahead with ample proofs to show how just ten exchanges out of the several hundred registered on coinmarketcap.com having real volumes, plus the fact that nine out of these ten is registered with the US certified by the Treasury Department with a FinCEN approval (Financial Crimes Enforcement Network). In addition to this, six out of the nine are also BitLicense certified. To operate in New York, (the financial capital of the world) virtual currency businesses must register with the New York State Department of Financial Services (NYSDFS) and receive a BitLicense, which enforces strict operating standards. And Coinbase is a proud holder of the BitLicense showing US-based exchanges are no small fries in the arena. Another reason this achievement could usher in the approval of future crypto ETFs filing especially the most valued digital asset the Bitcoin.
Coinbase Could be Journeying towards an IPO opening the doors to Several others within the Industry
In December 2017, Coinbase President Asiff Hirji told CNBC, "It is certainly in the interest of our investors … and the most obvious path of Coinbase is to go public at some point, but there's a lot for us to do between now and then, whenever that date is.". Several months later we are yet to get any news from official sources if Coinbase is still in considering this option. Even with rumours spreading by December 2018 of Coinbase gearing up its plans to possible pre-IPO listing which was eventually debunked by its President, Asiff Hirji in an interview on Bloomberg there seems to be a cloud of uncertainty about this move along with its roadmap. While it is safe to infer Coinbase could be biding its time waiting for the industry to recover from the long bear season, or even seeing the most possible horrific capitulation the market could face as some pundits keeps suggesting the bottom is not yet attained. However, with this $1 billion Crypto Custody attainment, Coinbase might just be baiting the public and institutional investors signaling how imminent the IPO journey for it is close by. Not quite long in April, research by Datalight showed the United States ranks top with the largest users of crypto exchanges and its services, this is coming after Brian Armstrong boasted the numbers of global bitcoin users could reach 1 billion in less than 5 years. Definitely before this prediction comes through, Coinbase is definitely preparing furiously to become the go-to firm in the industry both for retail and institutional customers. And if this IPO eventually happens, we expect that many others will follow suit. Binance should be watched closely as it is not relenting enriching its ecosystem, multiplying users while raking in mouthwatering profits in a time where others like ConsenSys, Bitmain, Kraken, Huobi, Shapeshift and more laying off to survive one of the most protracted Crypto Winter ever experienced.