Top Move to Earn Projects on Solana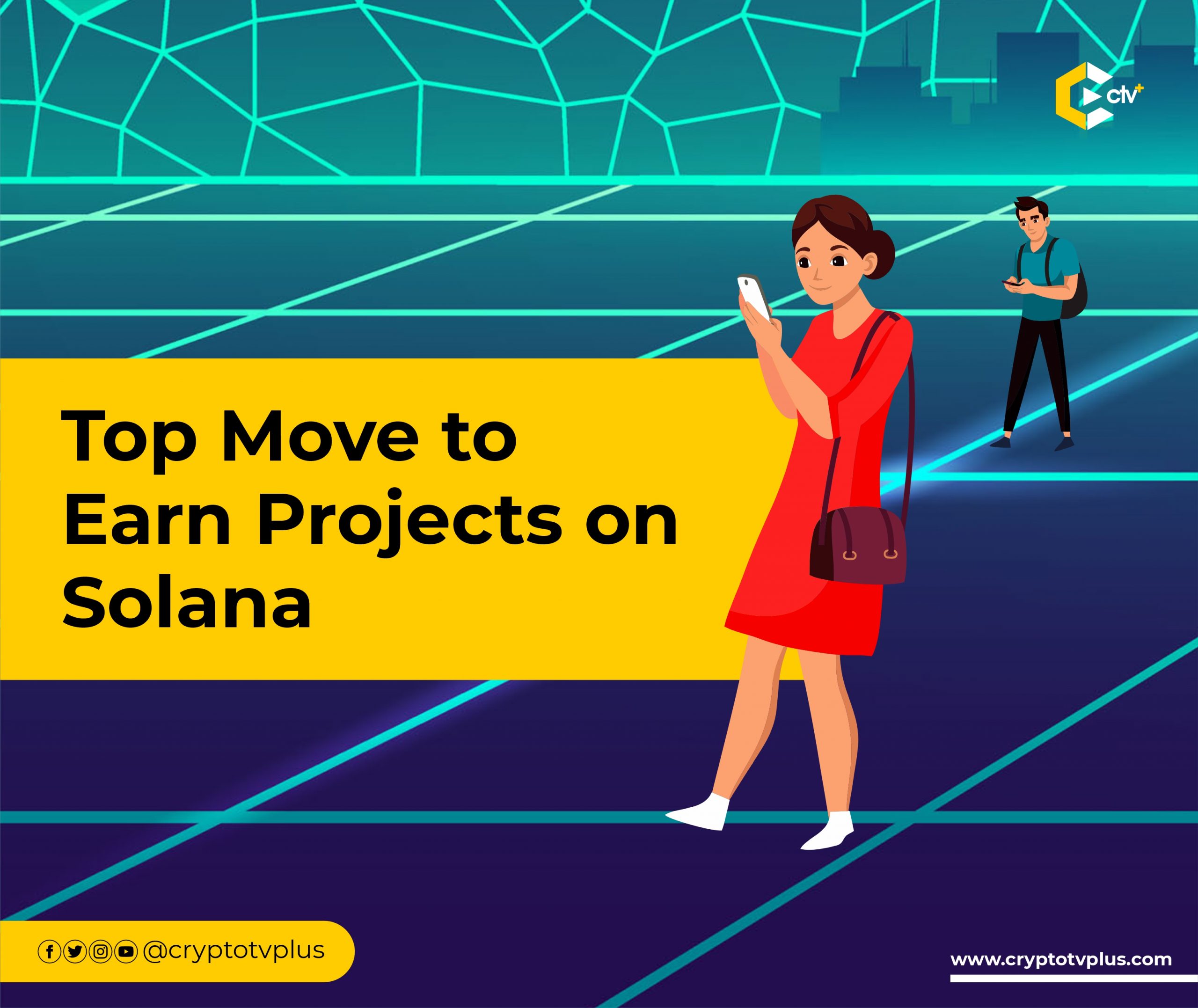 At the back of Metaverse, NFT, and play-to-earn projects, Move-to-earn projects are currently the new hype and wave.
There are a plethora of them, all with unique features. But a feature that cuts across all is that they reward users for activities like jogging, walking, dancing, and more.
The dominant blockchains on which these M2E projects are built are Solana, BNB Chain, and Ethereum. This article examines the top move-to-earn projects on the Solana blockchain. 
STEPN
STEPN was founded in August 2021 by Australian blockchain entrepreneur Yawn Rong and is built on the Solana blockchain. It currently ranks as the No1 M2E project on Coinmarketcap and Coingecko.
STEPN became the most popular application in the crypto market in the first quarter of 2022. It has been in the news lately for its success following the massive support and adoption from fans all over the world.
According to an announcement on Medium published on Tuesday 3rd of May, it has hit the 2.3 million active user mark. 
"We're blessed to say that our growth has been quite astronomical. In under six months of launching our public beta last year, STEPN has blossomed into a vibrant community of over 2.3 million monthly active users and attracted over half a million daily active users," 
The M2E project incentivizes users to live a healthier lifestyle through a straightforward token reward mechanism. Users buy NFT sneakers, which they can use to earn in-game currency($GMT token) while walking, running, or jogging. Different types of sneakers give returns at different rates, the higher a sneaker's efficiency attribute, the more tokens per minute the user can earn.
STEPN allows users to live a healthier lifestyle and earn money for it. 
Read also:
Top Move to earn projects on Ethereum 
Top GameFi projects to watch out for in Q2 2022 
5 Reasons Why the Metaverse is Important 
Top 5 NFT Wallets to Store Your Collectibles 
14 Projects Selected for Season 4 of Binance Incubation Program
The Parallel; an Infinite PlayToEarn Metaverse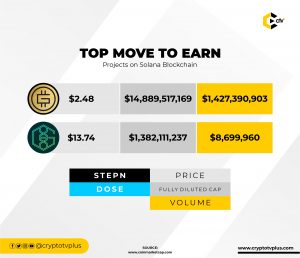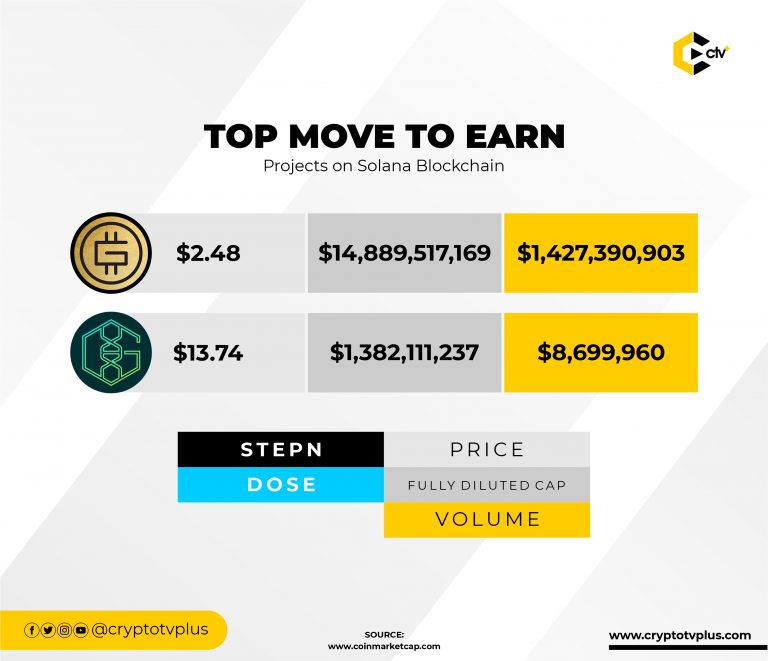 Genopets 
Genopets was co-founded by Albert Chen and Benjamin Tse in 2021. It is the first game to introduce the concept of Move-to-earn. It is built on the Solana blockchain and is currently ranked No.3 in the M2E category on Coinmarketcap. 
Genopets combines users' step data from their mobile device with p2e economics so players can earn crypto for taking action in real life as they explore the Genovese evolving and battling their Genopet. $GENE token is the governance and staking token that represents the value of the Genopets game as a whole and is used to craft in-game NFTs. 
Genopets bring fun and rewarding experiences to users. Unlike many play-to-earn games, there is no upfront entry cost to begin playing Genopets. Users can summon their Genopet for free and begin earning right away. 
However, users may wish to purchase additional NFTs and items either from the marketplace or during a sale event to progress quicker.
What do you think of this article? Let's hear from you in the comment section