Major Alts; BCH, LTC, VET surges with BTC Dominance below 52%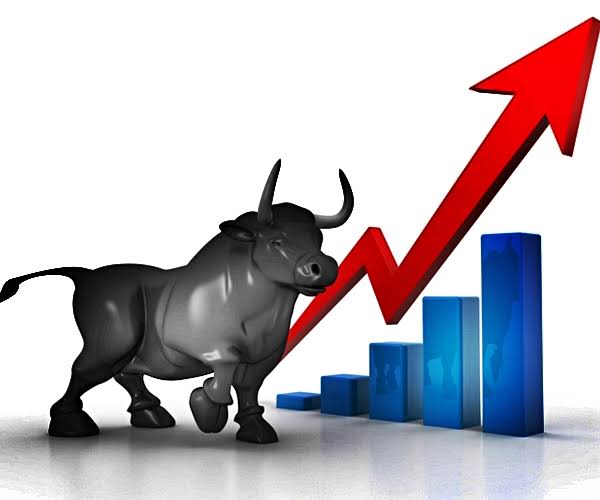 BTC Dominance (BTCD) is below 52% and today brought greens to some of the major altcoins that were center of attention few years back dating to 2017/2018 bull run season.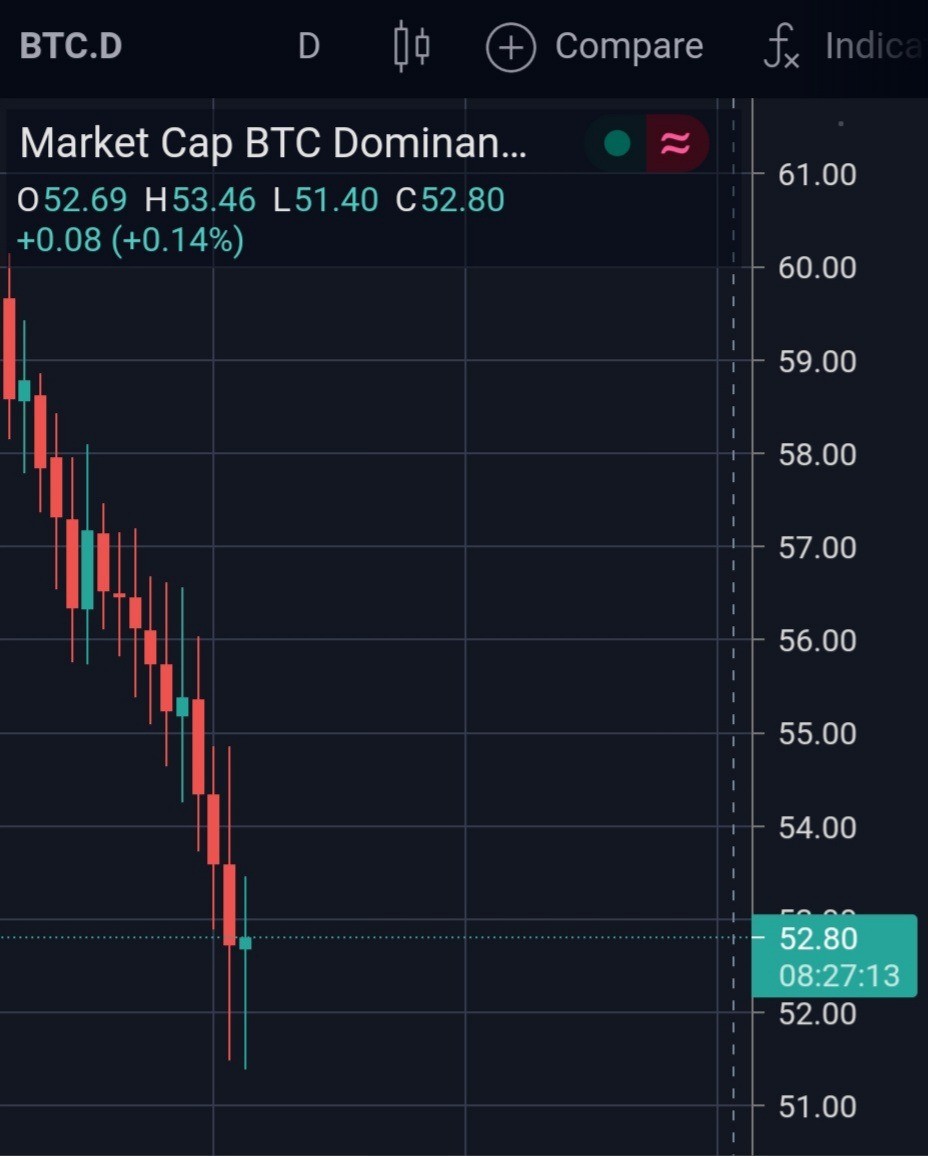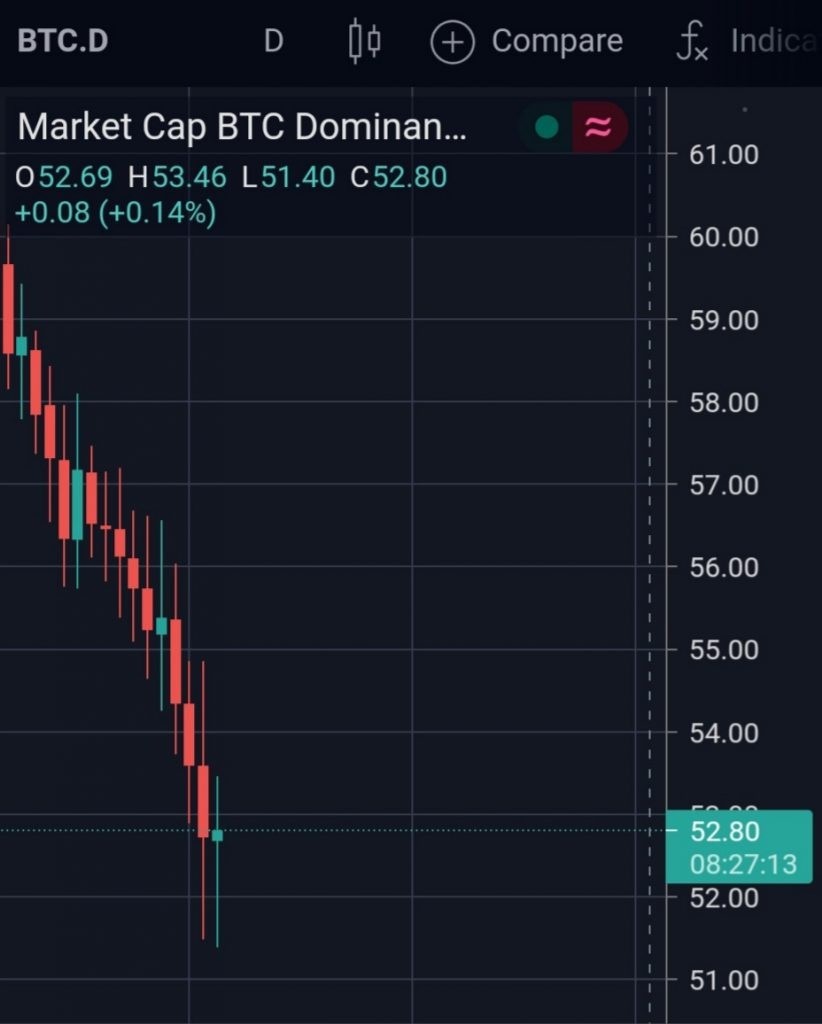 This happened just right after the $Doge hype is cooling off. The last few days have seen to the trending of Dogecoin in the crypto space. The cryptocurrency surged after the shilling by Tesla's CEO, Elon Musk on twitter. What made it spontaneous was the rapid rise of the crypto when most of the altcoins were in reds. It saw to many traders FOMO in on the coin to make short term gains from Elon's Shilling
However, major altcoins such as Bitcoin Cash (BCH) has moved about 23% up with its price currently at $1,069. VeChain (VET) is up with close to 40% with its current price at $0.23 and Litecoin (LTC) is up 15% and currently trading at $316 with regards to the time of this publication.
See also:Cardano Founder Critiques Dogecoin Over recent Surge in Price
BCH, LTC and VET Bullish for Long term
BTC dominance fell from 60% some weeks back and in a report by CryptoTVPlus, the Alts season was said to be imminent. With the current spike in prices of the above cryptocurrencies, they seem to be on their way to rallying hard. Asides these coins, other altcoins made significant increase in prices too.
For BCH, the price is currently above the last support around the $750 zone and the RSI indicator is still above 60 on the daily chart. It seems to be making corrections at the time of writing. It is bullish in long term.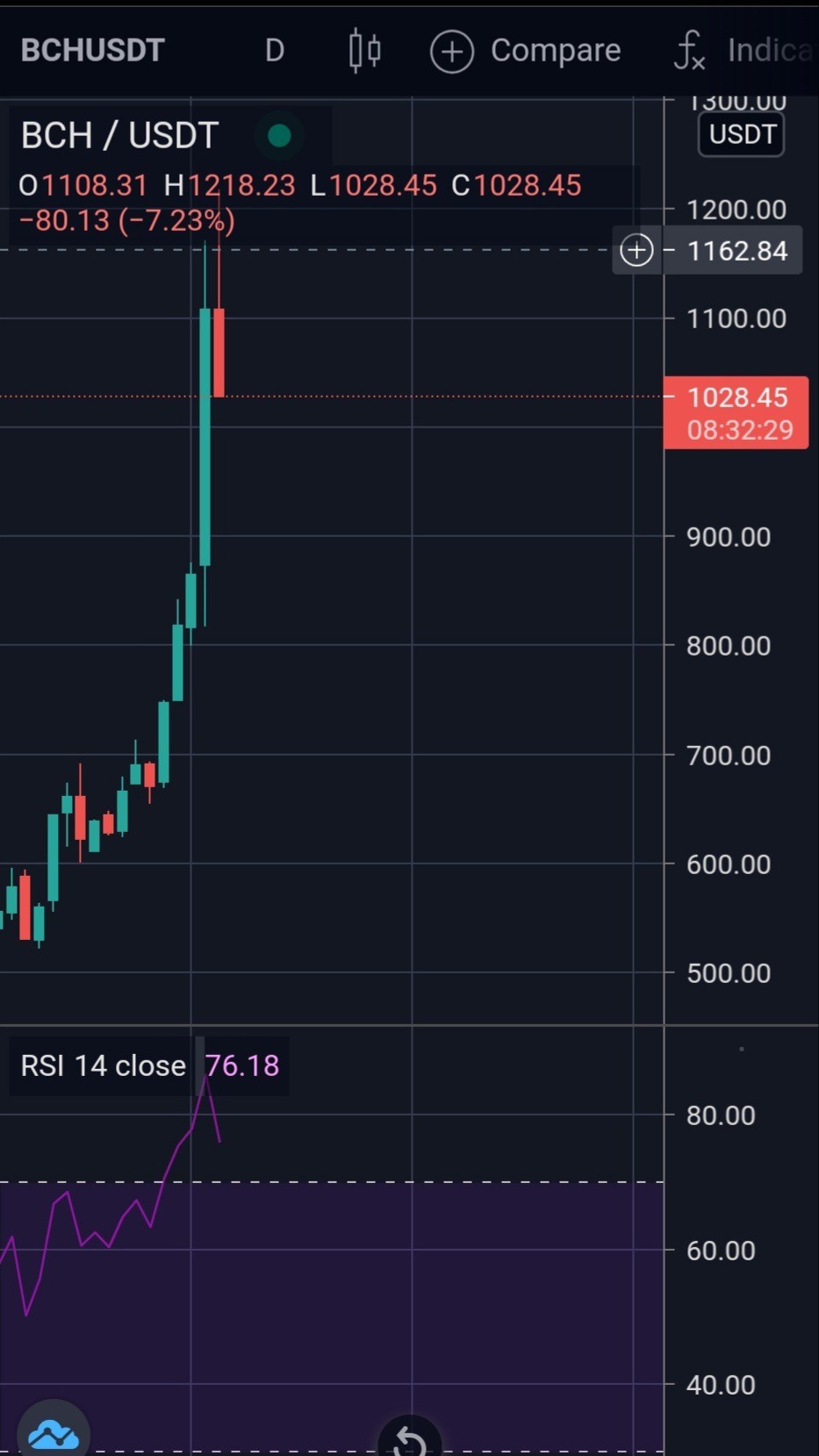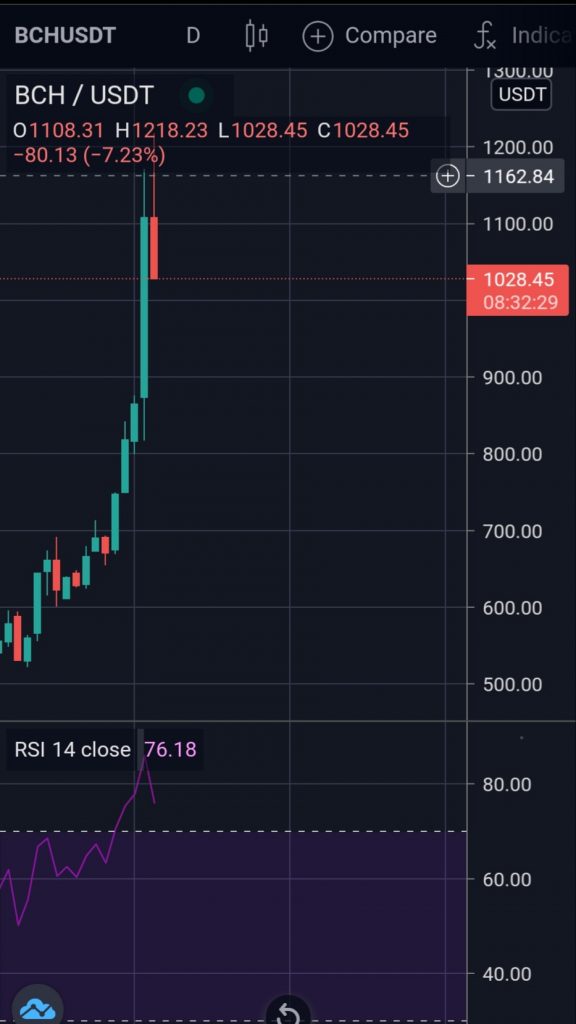 LTC with today's surge in price has broken key resistance levels with it trading at $312. Although with the surge, there is expectation of correction before it surges to makes a new ATH. The RSI is above 70 on the daily chart.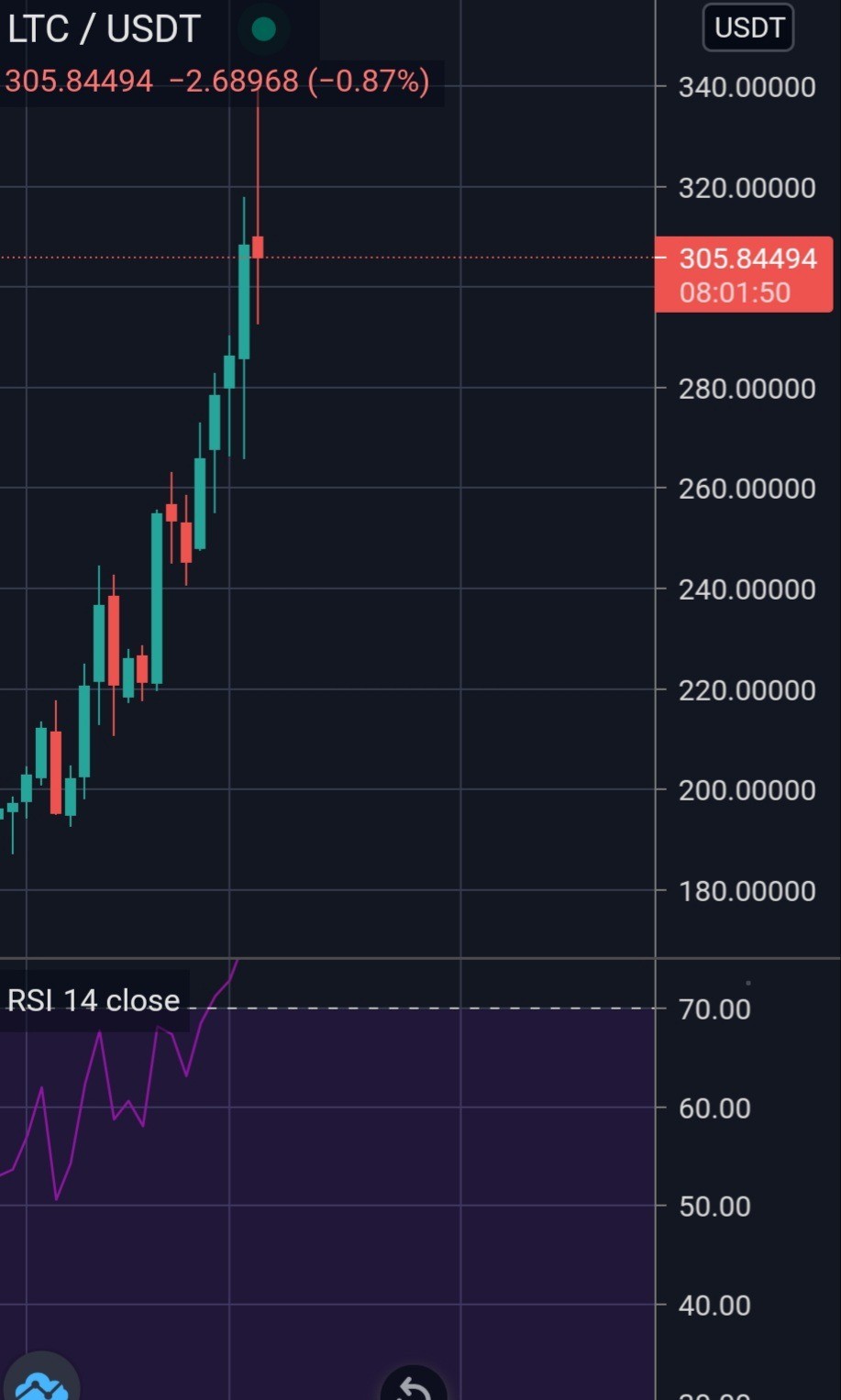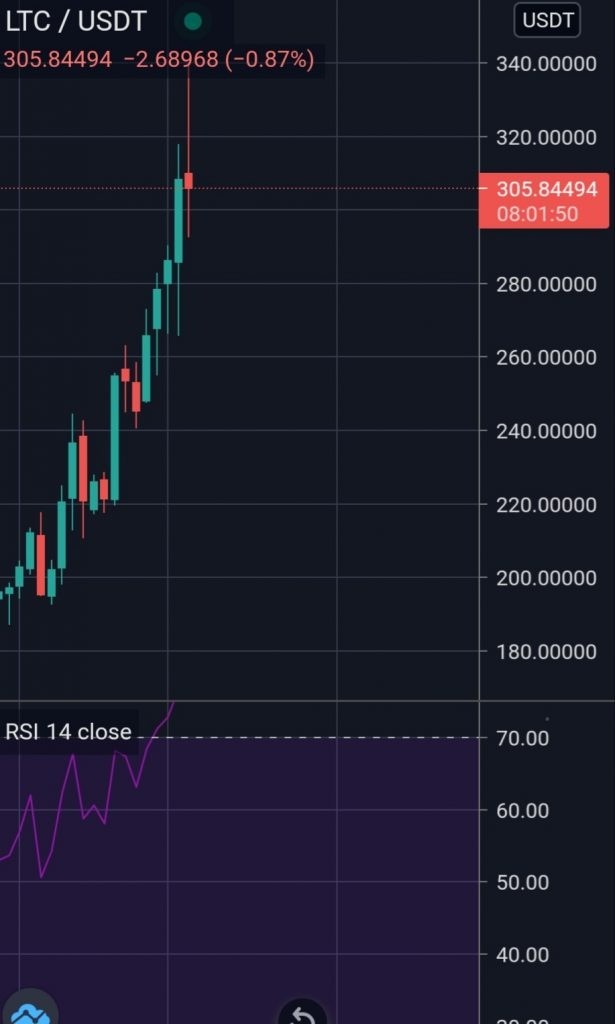 VET is another coin that gave good returns to its holders today with its more than 40% increase in price. It is the token of the VeChain network and with its utility case, it's a bullish coin in long term. It might reach new ATH with the Bull Run.