BNB about 40% of Ethereum's Market Cap As it Hits new ATHs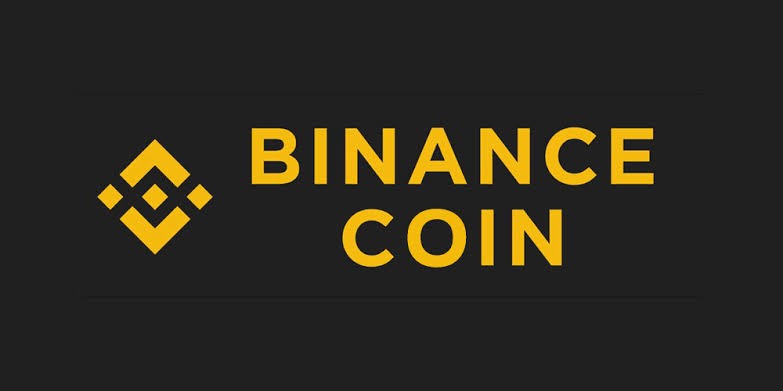 The Binance native coin (BNB) has been on an aggressive upward rally and has been an attraction to the trading community for the past weeks. It has been one of the most performing crypto assets of the year as it has given holders and investors about 1500% returns on their initial investment.
At the time of writing this publication, the asset is currently trading at $574. It reached an all-time high of $591 on some exchanges few minutes ago.
See also:Citibank and IDB Collaborate to enable Cross-border Payments Using Blockchain
BNB Needs 3x to Flip ETH's MCAP
With this, BNB needs to do 3x of its current market capitalization to flip Ethereum's market capitalization. The Chief Executive Officer of Binance Exchange has also taken to his twitter page to make a comment on BNB with regards to its biggest competitor; ETH. He stated there that BNB needs to do 3x of its current market capitalization in order to flip ETH's current Market cap.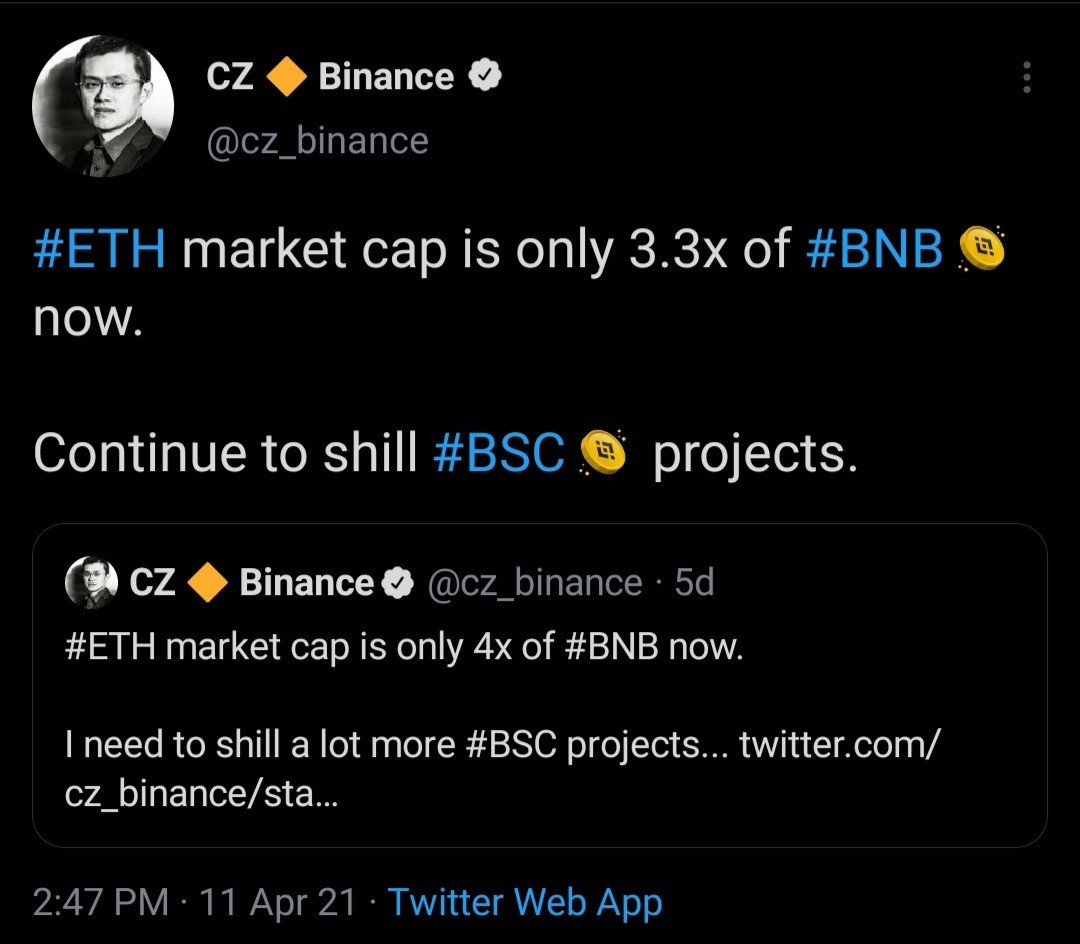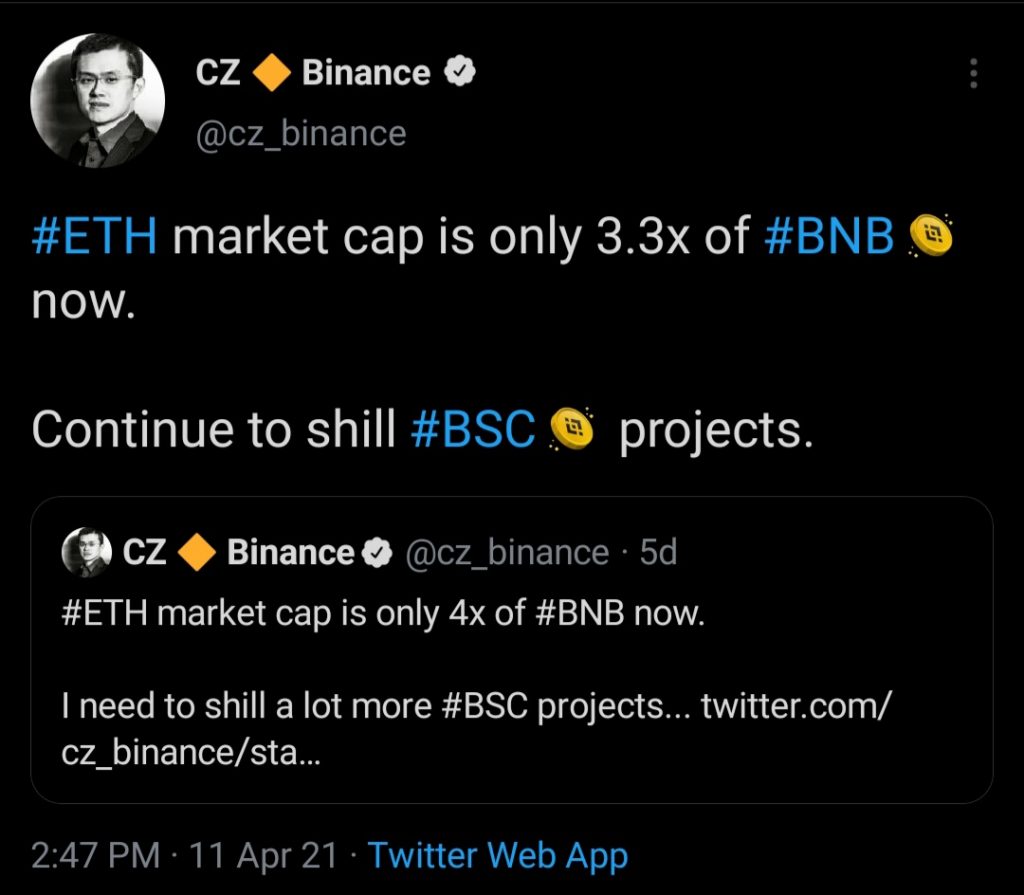 Reason for BNB's Surge?
The first reason for the surge in the price of BNB is owed to the growing ecosystem of the Binance Smart Chain network. The network is becoming a great competitor to the Ethereum chain because of the cost of transactions on the ETH network.
About last week, the Binance Smart chain transactions hit a milestone of surpassing ETH in daily transactions with about $5million dollars. The total value locked in BSC is said to have also passed 30 billion as more projects seems to be migrating to the Binance Chain because of the low transaction fees advantage.
More surge in price is expected in few weeks to this time as the token burn of the asset is imminent. This was revealed by the chief executive of the company popularly known as CZ in a tweet;
"When you burn coins, they are taken out of circulation forever. It increases the value of the remaining coins. #BNB in a few days! Not Financial advice!"
What do you think? Share your comments below.