BTC Dominance Below 60%, Alts Season Follows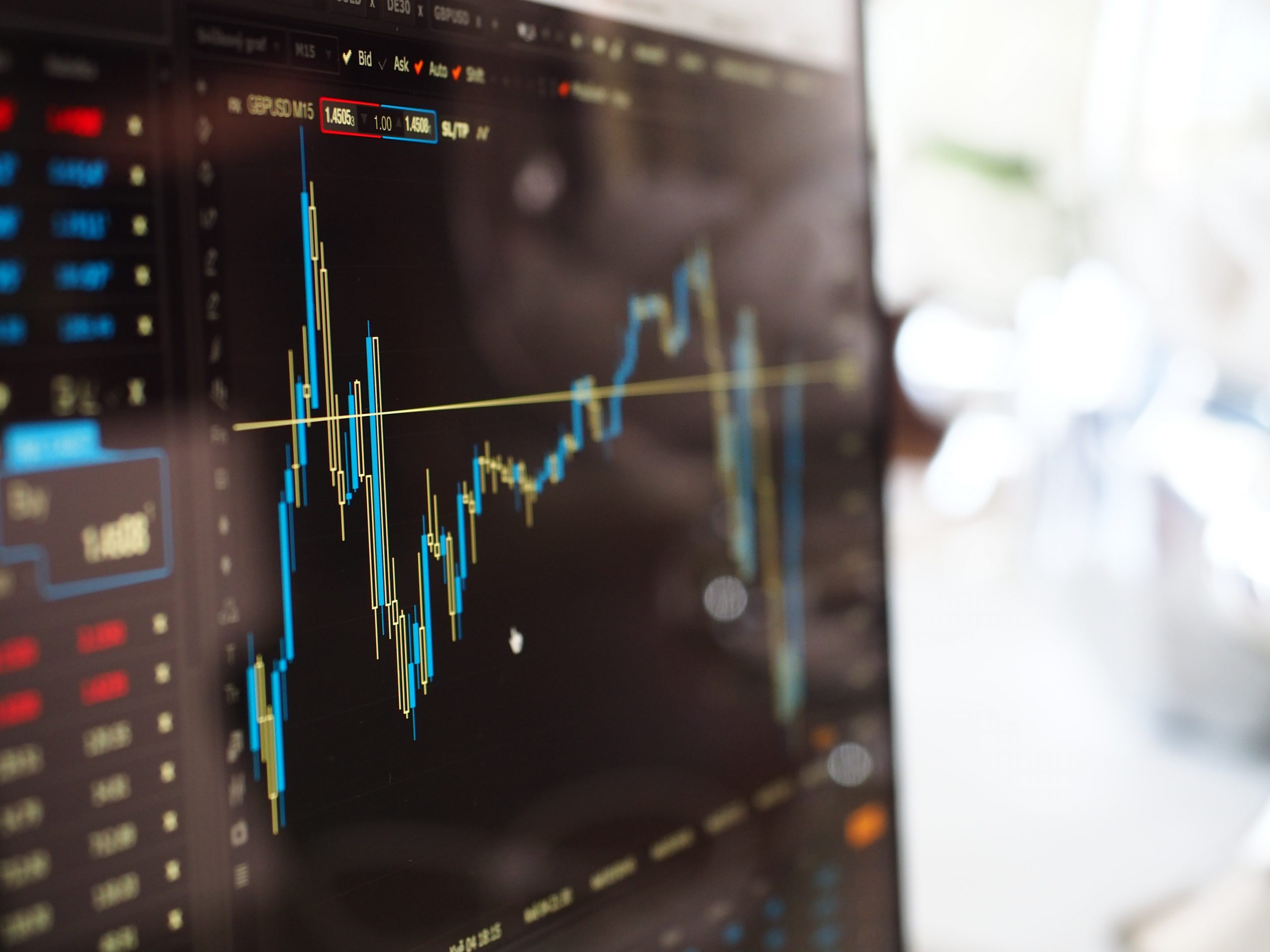 Bitcoin Dominance has broken the 60% levels and is down to 56% levels. One week ago since Ethereum (ETH) broke a new All Time High of $2,000, traders have been speculating if the awaited Alts' season is around. To clear doubts, BTCD breaking below 60 is a good pointer that the Alts' party just begun.
Since the second cryptocurrency by market capitalization; ETH led the party since last week, we've witnessed other coins follow the same suit. The Binance native coin (BNB) has rallied all the way up $350 to breaking its former ATH and setting a new all-time high of $400. Other coins like Litecoin (LTC), $Link, $Dot among others have given good returns to holders as well.
XRP Flips Tether, Cardano despite the SEC Case
Ripple (XRP) shocked the crypto community as it rallied with over 50% in profit to $1. It has also flipped cardano (ADA) and Tether (USDT) by market capitalization to become the 4th largest cryptocurrrency in the world by a market capitalization of $35 billion dollars according to CMC despite the company's controversial case with the United States SEC.
Alts to Party Hard if BTCD Drops below Further
Since the BTCD has dropped below 60% and the next support area is said to be around the 57% levels and the BTCD is currently trading below the levels at the time of writing this publication. The next support after the broken 57% support is around 54% and below at 49% respectively.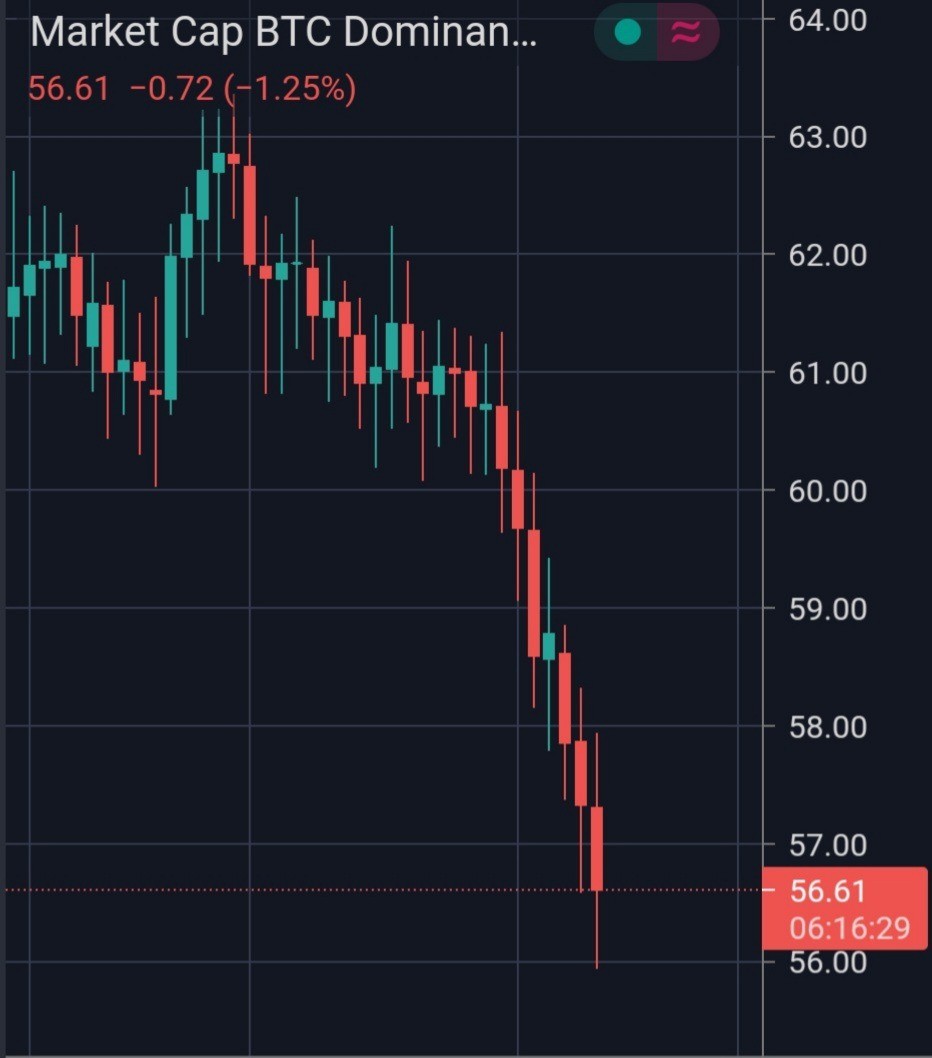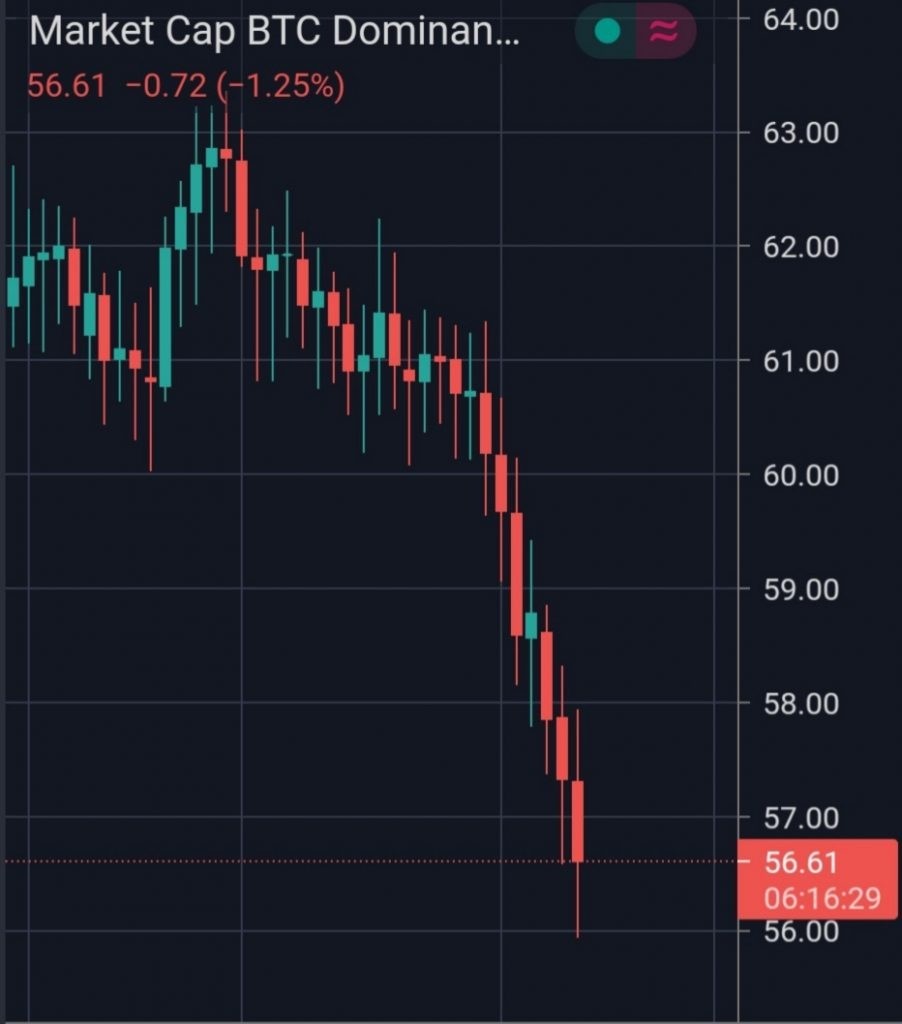 A drop to this level is a huge bullish signal for alts to party very hard. Again RSI indicates BTCD is below 25.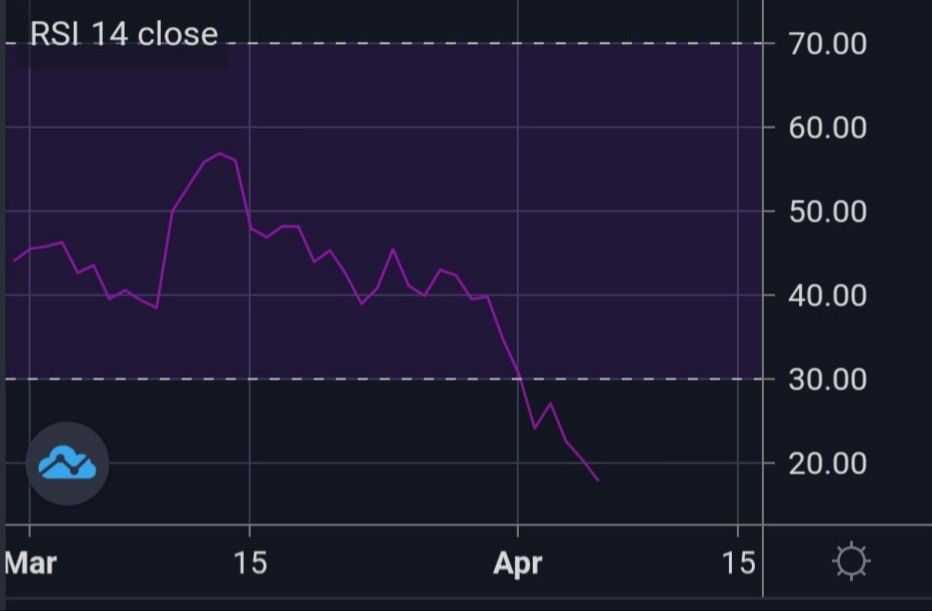 Staying Profitable in an Alts Bull Run
The best way to staying profitable is to do research and scrutiny on coins before investing. A lot of half-baked people claiming to be experts will come into the space to launch fraud projects and hype coins to make short term gains and research will help fish them out and avoid them.
Again, locking in and taking profits is very important. Guide against greed and don't be too carried away with a coin, invest what you can afford to lose and take profits.