BTC Dips below 52k, Liquidations Hit over $9bn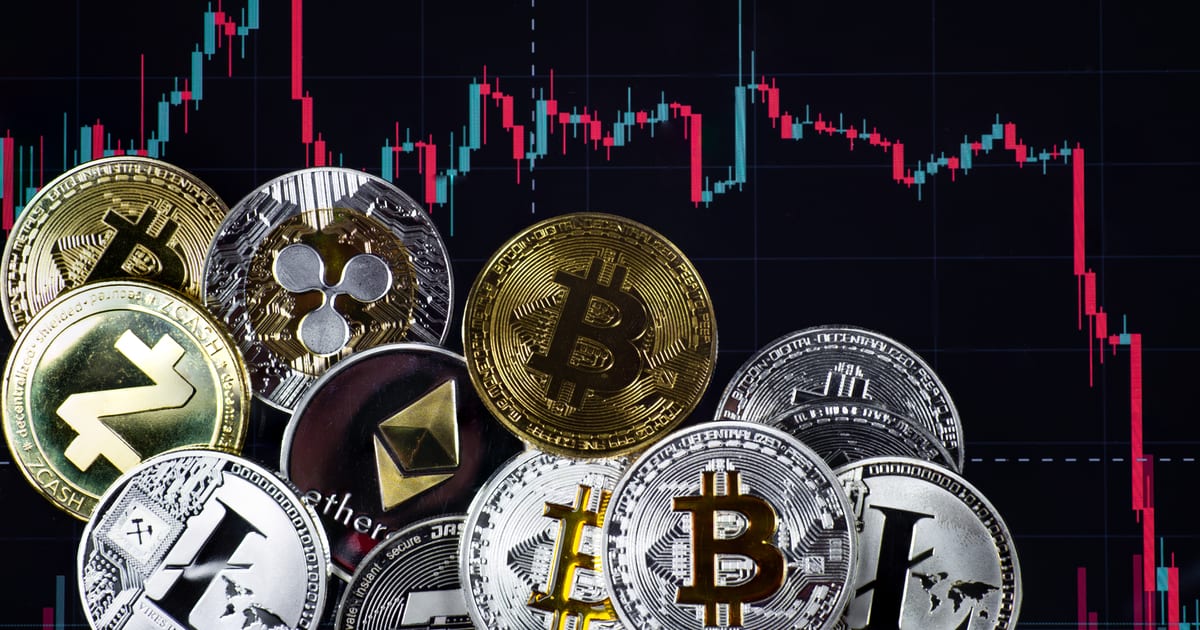 Just when the cryptocurrency market seems to be witnessing calm and greens after the Doge hype, BTC dips below 52k and one of the single biggest liquidations was witnessed on the largest trading platform; Binance.
In a report by CryptoTVplus yesterday, 17th April, 2021, some major alts of 2017 made impressive gains and were bullish. BTC dominance (BTCD) as well was below 52% which is good for alts. But the first cryptocurrency by market cap; Bitcoin shocked the crypto traders community with the sharp drop from around 59k region to 51k region around 1:35 WAT.
See also:Turkish Government Bans Crypto to 'Protect' Turkish Lira
Correction or Bear Market?
According to data from Bybt, the liquidation on the one hour surpassed 7 billion dollars with the 24hr total liquidation value at $8.95 billion. The largest single liquidation was a Bitcoin position on Binance exchange with a value of $64 million dollars.
The total Bitcoin positions liquidated had a value of $3.9 billion dollars; more than 400k Ethereum (ETH) was liquidated with an estimated value of $830 million dollars. About 244M XRP were liquidated and 574k BNB were liquidated with a value of $299miillion and $258 million dollars respectively.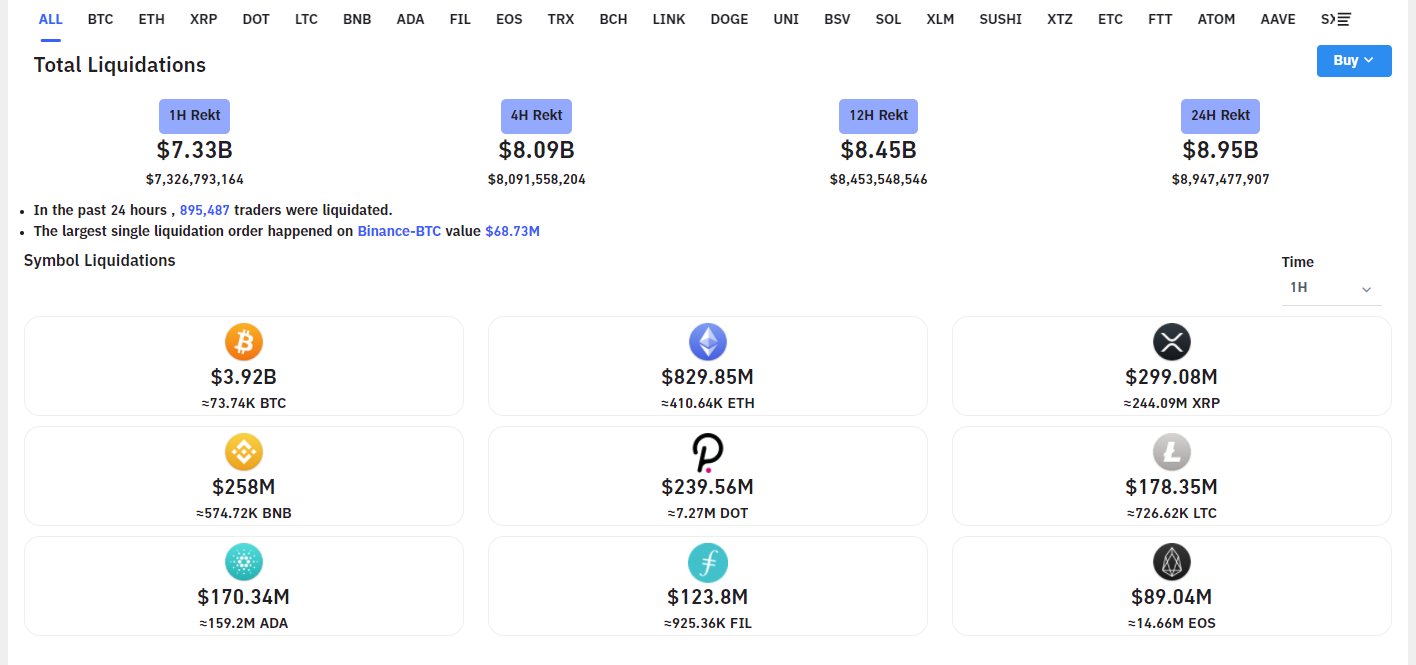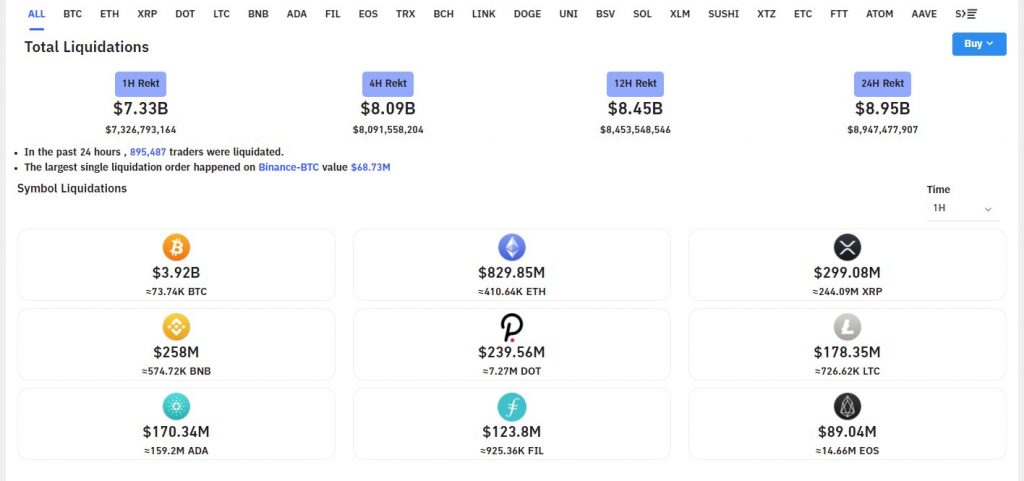 However, some recovery seems to have been witnessed in the BTC markets as the largest asset is currently trading above 55k levels at the time of writing. The dip is most likely to be a correction to the markets. Last week saw to BTC crossing new ATHs above $64,000 and there is always need for healthy corrections.
A bear market isn't feasible with the attraction of both retail and institutional investors to crypto; massive adoption. The market must always retrace but if BTC drops further below 51k to 49k and then 42k, maybe the otherwise is likely to happen.
What do you think? Share your comments below