The world's largest and first cryptocurrency by market capitalization; Bitcoin (BTC) seems to be witnessing a weekend sell off as it has dropped over 5% in price. It dipped from the $37k levels to $35k and is currently trading above $35,000 at the time of publication. 
For a while now, BTC has been ranging between the $32k levels to $42k levels. Analysts have been of the opinion that a little drop further is needed for fresh money to come into the market. This will push the price of Bitcoin to a new All Time High according to them. 
Reason for the dump?
However, there have been different speculations for the plunge in the price of Bitcoin. One of the speculations was a sell off. About 5,000 Bitcoins were transferred from coinbase wallet according to the data from a Twitter account (whale alert). Another was 4,000BTC. Traders suggested the whales were dumping their bags.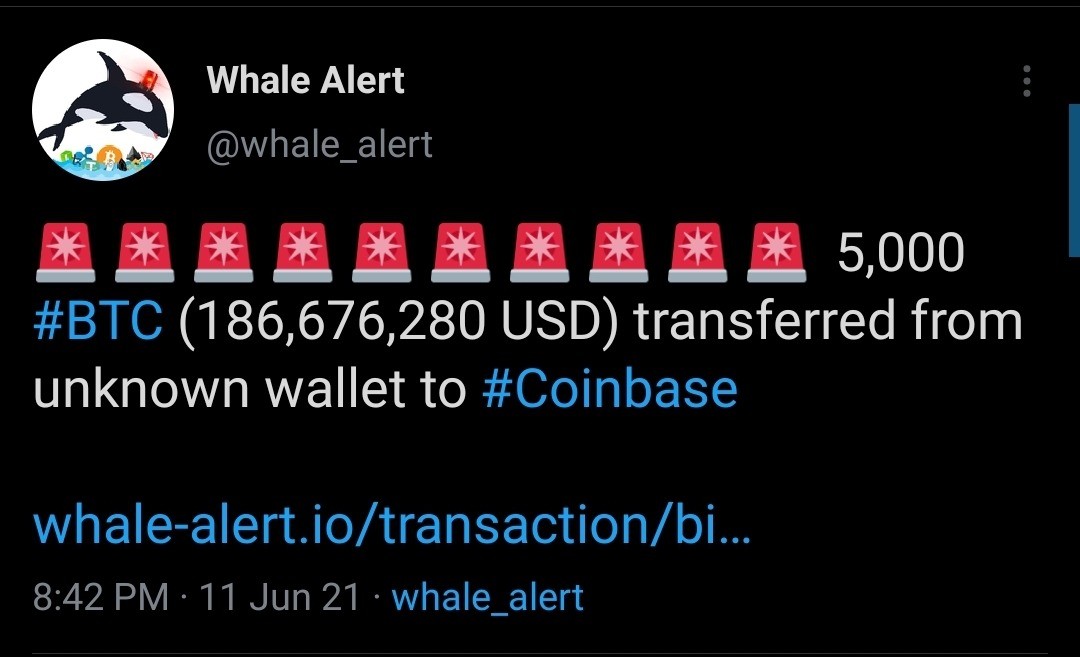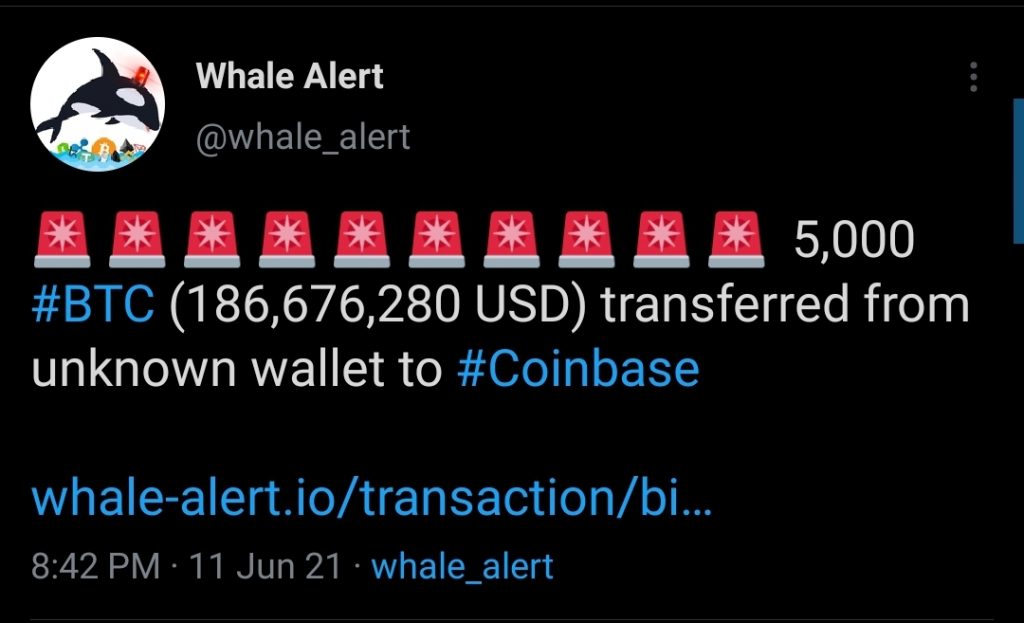 Read also:Crypto Will be Used in International Trade – Russian Minister
It could probably be due to the negative news from the Netherlands about Bitcoin. Pieter Hasekamp, the Chief of the Central Planning Bureau, advised the government of the country to place a ban on Bitcoin because they're beyond the state's control and are not issued by any financial organization of the State. Coupled with this was the investigation of the largest exchange in India; WazirX for money laundering.
Price Analysis for BTC
Bitcoin has been ranging for a while and traders make money off scalping; trading between the ranging points. Bitcoin is showing signs of strength at the 35k support but time will tell. A drop below 35k could be worrisome. We might see 33k levels and then 31k. All these are possible only if the 35k support doesn't hold.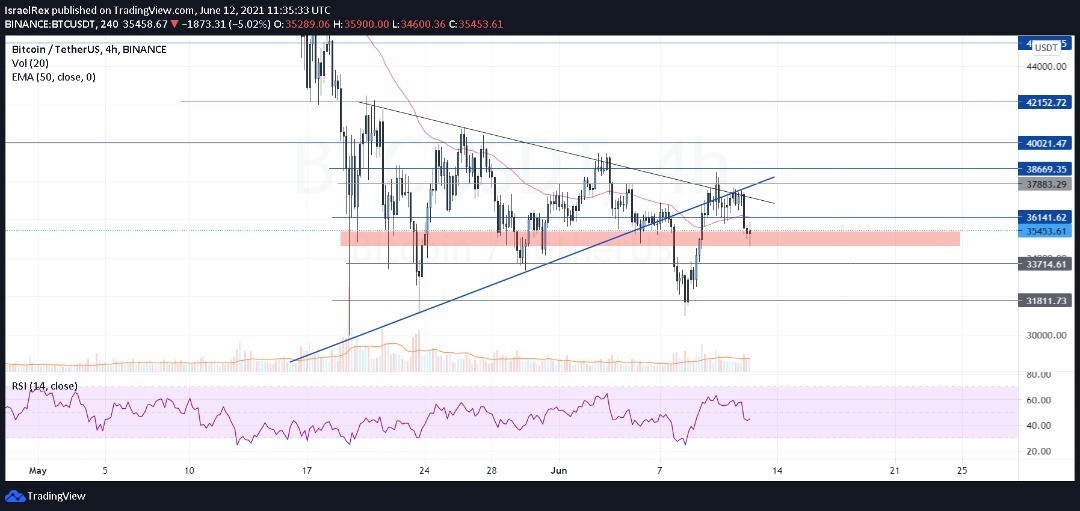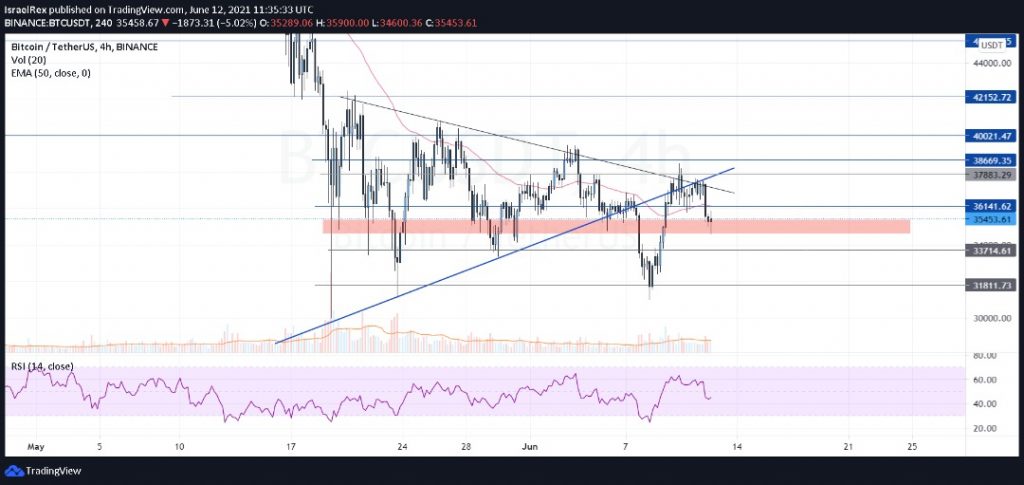 What do you think? Share your comments below