DOGE Breaks new ATH Amidst market Recovery and Enters Top 5 Cryptocurrencies List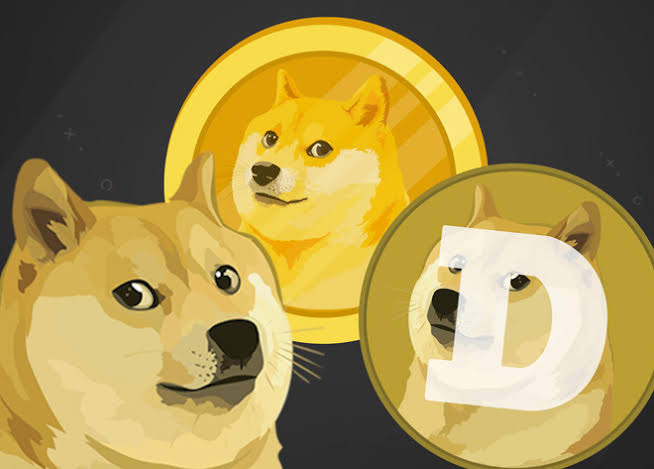 Volatile nature of cryptocurrencies remains one of the issues why some investors have refused to look in its direction. In the last 24 hours, the crypto community has witnessed one of the greatest market dip since the beginning of the year with the Bitcoin price correction from an ATH of $64k down below $51k levels in the early hours of Sunday 18th April, 2021.
See also:Crypto Assets Will Play a Major Role in the Future – PBC Deputy Governor
However, $DOGE, shocked the crypto traders' community by an increase in price during the dip. Prior to the dip, the coin had been the center of attraction in the space and on social media platforms since last Friday, thanks to the CEO of Tesla, Elon Musk for shilling it on twitter by a meme.
The market correction which is said to have been caused by either the news of the US SEC to begin investigating crypto firms for money laundering or the Chinese blackout is still somehow unclear. BTC affected other cryptocurrencies as ETH dropped from its ATH below $2,000 among others.
DOGE Breaks new ATH
DOGE after last week's impressive rallying up in price has made another impressive move in price. The price is up with over 35% increase on the daily chart at $0.43 and a whopping 500% increase on the weekly chart. It's currently trading at $0.39 at the time of writing.
See also:Cardano Founder Critiques Dogecoin Over recent Surge in Price
DOGE Makes Top 5 Cryptocurrencies List
$DOGE has also crossed another milestone by making it to the list of the top 5 cryptocurrencies and flipping Cardano (ADA) and Polkadot (DOT) with a market capitalization of $51billion dollars.
The CEO of Galaxy Digital, Mike Novogratz made a comment on the DOGE rally and compared it to Gamestop. He based the strength of the coin on its community in media report;
"It doesn't really have a purpose. It's gotta community and maybe they keep value there. I would be very very very worried if one of my friends was investing in Dogecoin at these prices".