Few hours ago around midnight, the CEO of Tesla, Elon Musk disclosed in a tweet that the electric automobile company would no longer accept Bitcoin as a payment option for Tesla vehicles. This decision was in a bid to 'protect' the environment as the process of mining Bitcoin might pose a threat to the environment.
However, Elon Musk via his twitter handle (@elonmusk), published the tweet around 11:06PM (WAT) and captioned it as per Tesla's stance on Bitcoin;
Over $2 billion in Liquidations with BTC Drop in Price
Bitcoin (BTC) reacted to the Tesla news and dropped below $50,000 and about $2 billion dollars in long positions across different cryptocurrency exchanges were liquidated.
The price dropped to as low as 46k on some exchanges before regaining the 50k levels back and currently trading below $50,500 at the time of this publication.
However, data from Bybt shows over $12 million dollars were liquidated within an hour and close to $3 billion dollars accounting for the 12 hour rekt. The largest single liquidation was said to have happened on Binance and Huobi exchange respectively according to the data by Bybt.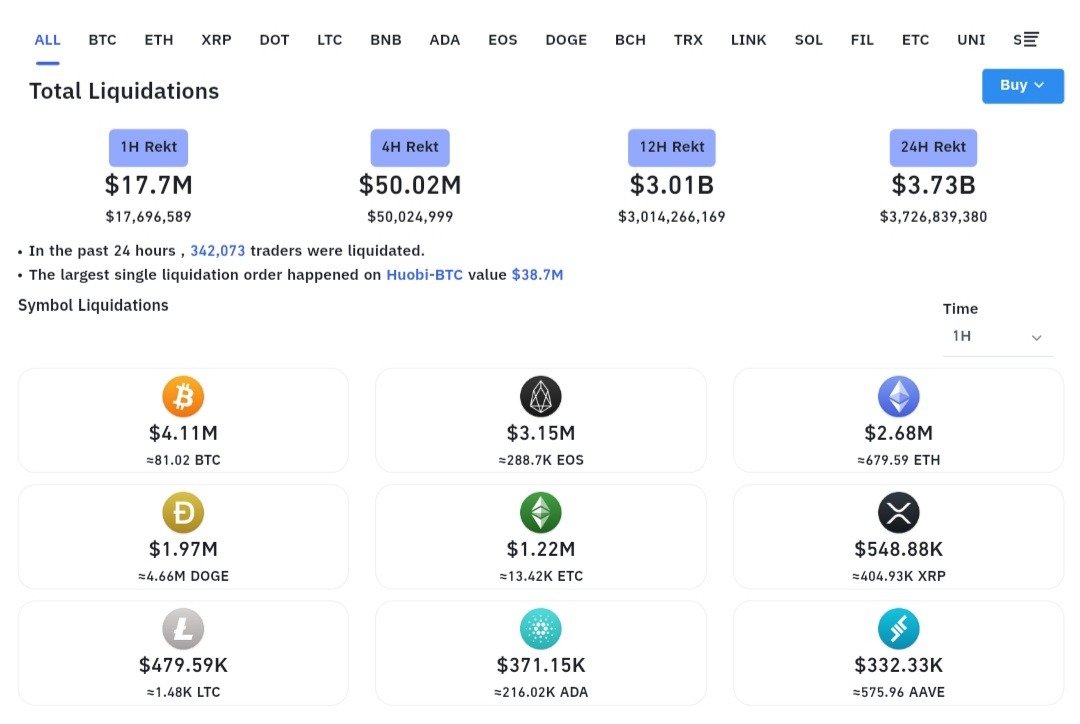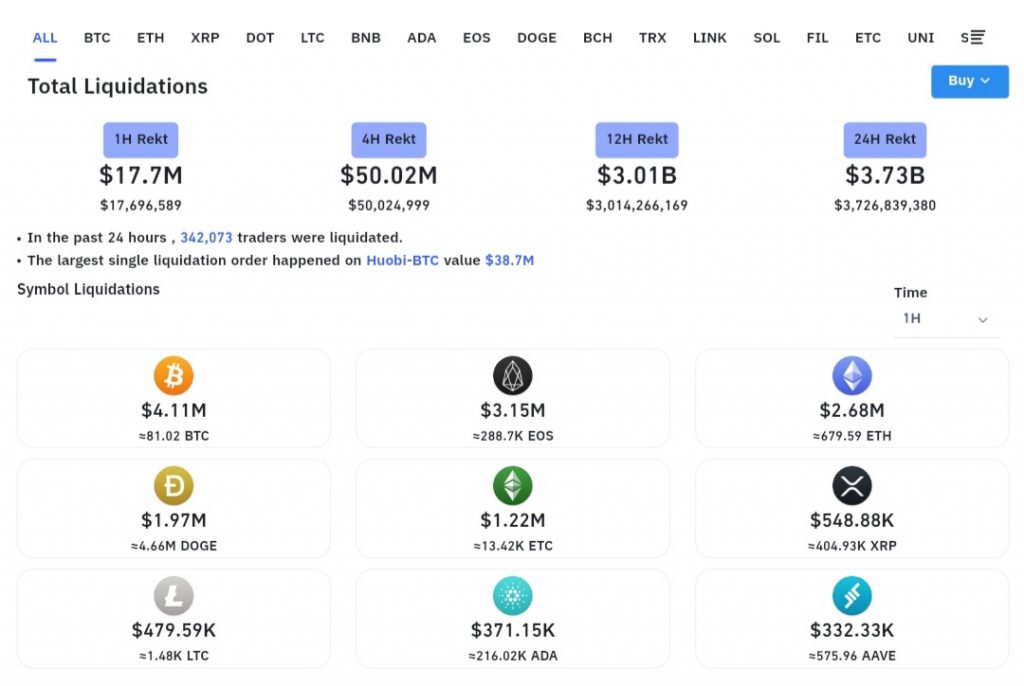 Elon Musk Considers Accepting DOGE as Payment for Tesla
Prior to the Tesla news, the Chief executive of the company conducted a poll on Twitter via his handle to decide whether the company should accept DOGE as a payment option or not.
Can this be another scheme by Elon to pump DOGE and make the $1 prophecy come through as he is known to be a fan of the memecoin. Tesla's decision as regards accepting DOGE, the community and market will decide the outcome of the long awaited $1 mark.
What do you think? Share your comments below