CryptoTVPlus Announces Commencement of Campus BCAT 2020 as it Clocks 2 Years in Operation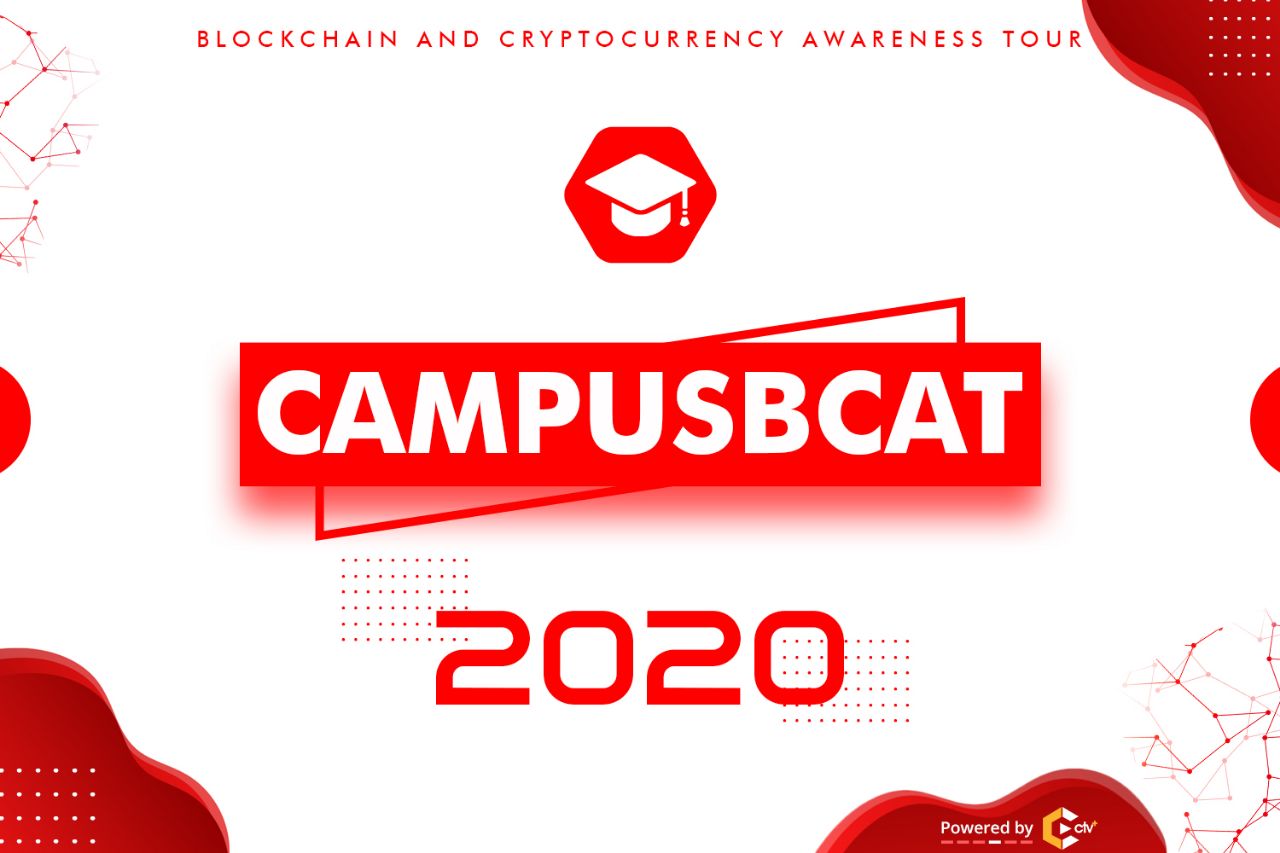 The first phase of Campus BCAT 2020 is scheduled to commence as from the second quarter of the year 2020. This phase which is to commence from the month of April was announced by the CEO of CryptoTVPlus, Mr. Tony Emeka at the celebration of the second anniversary of the firm in Lagos, Nigeria.
What is Campus BCAT?
Campus BCAT is a university-wide education program aimed at teaching and exposing tertiary institution students on the facts and misconception of blockchain technology and showing them the possible career paths that can be followed in the industry.
Over the years, there has been an uprising interest in cryptocurrencies and the underlying technology, however, for many such understanding and interest hasn't been completely healthy, and for others, the knowledge has been limited.
Campus BCAT therefore presents a platform and opportunity that students of tertiary institutions across Nigeria can leverage to grow in knowledge and if possible create a career path and follow.
Successes Along The Way 
Campus BCAT in actualization of its vision of seeing the spread of the knowledge of cryptocurrencies and blockchain technology across the tertiary institutions in the country, has visited four Universities.
The maiden edition of Campus BCAT was held at the prestigious University of Ibadan. The event saw the ingathering of over two thousand students coming to hear for the first time what cryptocurrency is, how they can leverage the blockchain technology to build the tomorrow they envision.
Other than the educational sessions, through our sponsors, students were able to own their first crypto. This was done through giveaways. 
After the initial event in University of Ibadan UI, the Campus BCAT train made its way to the great University of Port Harcourt where even a higher number of students congregated. The event became such an outstanding one, leaving the crypto mark on the minds of the students.
From Port Harcourt, the Obafemi Awolowo University OAU saw and welcomed the Campus BCAT train. With an overwhelming influx of students into the popular Oduduwa Hall, Campus BCAT OAU was beyond expectations.
The journey of Campus BCAT for the year 2019 ended at Covenant University, Ota where the last event was held.
As much as the Campus BCAT team has achieved in the previous year, the successes were contributed to by both volunteers, sponsors, speakers and even the attendees.

Some Expectations in 2020
The launch of Campus BCAT 2020 will see a new wave of crypto awareness sweeping across the Nigerian State.
In meeting its core purpose of spreading awareness across Nigeria, the organizer of Campus BCAT has secured a partnership agreement with CryptoHub to distribute the book "Crypto 101", authored by Chris Ani to students of tertiary institutions across the country.
CEO CryptoTVPlus, Tony Emeka speaking on the 2020 phase of Campus BCAT said "The future is exceedingly bright despite challenges we may face in the industry. We have to continue teaching, instructing, guiding those who don't know about crypto to know and come to the understanding of what it can do for society.
"Campus BCAT will continue to push forth, and on taking the message of crypto to those it matters most."
Through another arrangement, 1000 copies of the book, "Digital is the Cash" authored by Nathaniel Luz and donated by Dash Nigeria will be distributed to several schools in the country.

Beepmagnet to redefine Consumer Loyalty as it launches New token on the Ethereum Blockchain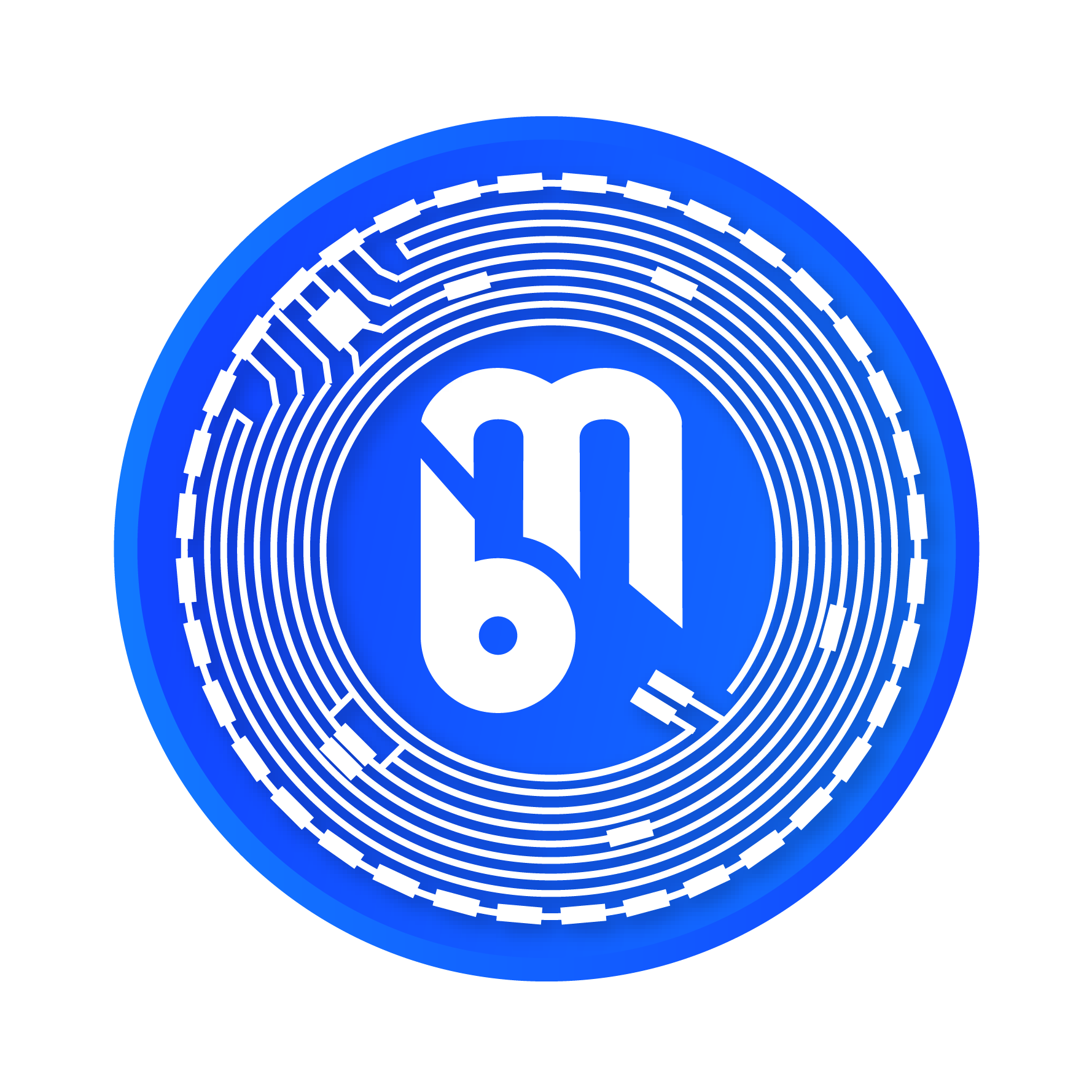 Among the few African startups that have focused on practical results and use-case in the blockchain space is the Beepmagnet group. This vibrant startup under the leadership of Amb Dr. Gilead Okolonkwo, who is the Chairman & CEO of this Company has streamlined the direction of the company to standout in the use of blockchain to solve real life problems. The Focus of Beepmagnet Group in the blockchain space is the "Revolutionization of Consumer Loyalty".
Beepmagnet is committed to evolving traditional consumer loyalty and rewards solutions into the blockchain. In the last 4 years, Beepmagnet has been working behind the scene to prove the possibility of using Blockchain by merchants in Africa to reward loyal customers. This vision leads to the development of Her Private blockchain to support this vision.
Beepmagnet after 4 years has been able to accomplish this milestone with her private blockchain known as BMCToken Blockchain. This blockchain supports BMCT coins which is a utility coin that can be used by merchant stores to reward their loyal customers. Beepmagnet Group has yet again made another addition in ensuring the ease and simplicity of the Beepmagnet products.
Beepmagnet has taken another bold step to develop a new ERC-20 Token that runs on Ethereum Blockchain which will support and scale up her consumer loyalty adoption for Africa – the Beepmagnet Token (BMToken).
Introducing BeepMagnet Token (BMToken)
What is BMToken?
BeepMagnet Token (BM Token) is a utility token of Beepmagnet Group that supports BMCT coin. BM Token is an Ethereum based token that represents points of consumer loyalty value that can be acquired based on spending power that a consumer spends across merchants. The BM token is supported by 11 use cases
BM Token is designed to support BMCT coin SWAP for speed and Decentralization on a 1:1 ratio. This means that BMCT coin holders can SWAP their BMCT coins to BM Token at any time. BeepMagnet group has created a hybrid Ecosystem that supports Ethereum blockchain (BM Token) and BMCT Blockchain ( BMCT Coins ).
Beepmagnet group is combining Ethereum blockchain using BMToken with a Ticker (BMT) and BMCT Blockchain with a Ticker (BMCT) to revolutionize consumer loyalty.
Beepmagnet International Group official coin and token are;
BMCT coin (Blockchain merchant consumer token)
BMToken ( BeepMagnet Token)
Our Coin and token Tickers are:
Blockchain merchant consumer token ( BMCT)
Beepmagnet Token (BMT)
BMCT runs on the BMCToken Blockchain, while BMToken runs on the Ethereum blockchain.
The Future of BMCT Coin (BMCT) and BMToken (BMT) 
The future of consumer loyalty and reward with the combination of these two blockchain means:
a. Trust b. transparency
c. speed d. decentralization.
BMCT blockchain is a Hybrid Blockchain that has combined 3 algorithms. POW, POS, and Master Nodes that supports BMCT coins. BMCT Master-Node has a smart contract of 100 years that determine the coin supply which consumer can earn from merchants that activates our loyalty solution which is backed by a Master-Node Smart contract.
BeepMagnet token (BMToken ) will support BMCT coin as a SWAP token for BMCT and also a token that merchants can accept in their businesses. Beepmagnet Intl. Group is committed to delivering 11 use-cases that will drive the adoption of BMCT and BMT. This means that the 11 use-cases that Beepmagnet is developing will be built around BMCT and BMT. With BMT we all expose our project globally and this will open third party Smart contract integration.
a. Easy listing on exchanges.
b. Decentralization
c. Merchant API integration.
"BMCT and BMT Holds the foundation for the world's blockchain consumer Loyalty Rewards"
BMCT and BMT USE Cases
a. SisiBox
b. QtradeAi
c. Global Empowerment Initiative ( GEI)
d. BMCToken GiFT Card
e. Laundry Mart
f. MobDoctor
g. SiSipower
h. Zardicon
i. BMCToken Mastercard.
Beepmagnet Group is confident about the dynamics of these use-cases to support Global adoption of BMCT coins and BMToken in the marketplace as a Lead Pioneer Firm using Blockchain technology to solve traditional challenges associated with traditional Loyalty reward.
Beepmagnet Future Objective
a. We want to see a time when consumers will reject Gift card points or loyalty points that are not powered with blockchain technology, which limits the consumer to speed or redeem loyalty value only at the place it was given.
b. We look forward to a time when consumers will ask merchants for BMCT coin or BMToken as their preferred option for a loyalty reward.
c. We envision a time where consumers can redeem BMCT coin & BMToken Globally across all merchants connected on our Blockchain Network.
d. Imagine HOLDING BMCT coin or BMToken received from a merchant store for years of shopping which you can pass as a GIFT to your children.
We are providing a Global solution to shop or Spend only with merchant stores that offer customers BMCT coins or BMToken that is redeemable in the store or traded on Exchanges BMCT and BMT are listed. This can also serve as a secured saving for the future provided customers/users are able to protect their " PRIVATE KEY " & PASSPHRASE of BMToken and BMCT coins respectively.

Matching technology with innovation is our mantra.
Visit our website and follow us across our social media handles.
www.bmct.io
www.beepmagnet.com
www.loyalty.bmct.io
@BMCToken & @beepmagnet.