NFTs came into the scene in 2014 when Kevin McCoy and Anil Dash created the first sample called Quantum and it was sold for $4 in the Namecoin blockchain. By 2017, CryptoKitties made it famous by selling cat NFTs, causing more platforms and NFT artists to show up.
Then, in 2021, the market went bullish after Beeple sold an NFT for $69.3m. Although, there was a great fluctuation in the value of NFTs from April 2021 to February 2022 yet the market has risen to be valued at more than $40b as of 2021, with OpenSea valued at more than $13b.
NFTs and the NFT Marketplace
Non-fungible tokens are distinct digital assets created and stored in the blockchain. This can range from music to pictures to videos to writings. How is this created? By minting a specific art on a designated blockchain platform. After minting, the auctioning starts, and then the highest bidder takes it or it is placed in the marketplace where anyone can buy it at a specific price.
Then, for the marketplace, Nike.com is where you buy Nike customized wear; crypto exchanges are platforms where you can buy or sell cryptocurrencies; NFT marketplace is an online platform where you can mint, buy and sell NFTs. Whether you're an NFT artist who creates NFTs by minting or an everyday user who buys, holds, sells, or does a combination of any of these, the marketplace is open to different users. The earliest marketplaces that were created include OpenSea, Rarible, Lava Labs, NiftyGateWay, while LooksRare, with a current trading volume of over $80m, is one of the latest launched in 2022.
What is X2Y2 Marketplace?
X2Y2 is the newest project in the decentralized NFT marketplace. It has received a lot of attention from the global market of NFT users. How did this happen? X2Y2 strategized against another NFT marketplace using the "Vampire Attack" to onboard thousands, if not millions of users from OpenSea into X2Y2. What does it mean?
If you're conversant with movies that showcase Vampire characters you'll realize that these beings eat up other beings especially humans or animals alive. In business marketing, with a focus on the DeFi space, it occurs "'when a competitor to an incumbent protocol – often a fork of the "victim's" code – offers superior incentives,"' says Andrew Thurman, "'designed to entice users to move their deposits from one platform to another."'
So, there are speculations that the platform launched this attack against OpenSea that has been controlling over 90% of the NFT market. How? They offered close to 120m airdrops to OpenSea users, luring them to migrate to X2Y2. And these airdrops have yielded a lot of results making it one of the most Traded Token on UniSwap.
Another catch of X2Y2 is building a decentralized ecosystem compared with platforms like OpenSea that "claim" to not be centralized but are truly not. The operating team of OpenSea froze stolen NFTs taken from wallets integrated into their platform. While this proves to be noble for security reasons, it raises many questions about the decentralized nature of OpenSea. This is one unique selling point X2Y2 might take advantage of.
The Uniqueness of X2Y2
In the ecosystem, there are a lot of options to choose from when it comes to NFT marketplaces. But X2Y2 is different. And here's why:
On most platforms, you have to take turns listing your NFTs and that means that if you list four NFTs, you'll carry out four transactions. And four transactions mean playing for gas fees four times. That's more money. But on X2Y2, you don't do that. You list so many NFTs but as a single transaction provided they are selected for listing at once.
This is almost the same thing with the listing process. While you find it harder and more expensive to buy NFTs in bulk from other platforms, you do that on X2Y2 differently. On this platform, you can buy several NFTs at once without multiple charges for each.
The situation of all your items or assets are consistently and continuously updated and the state is sent to you via mail. This helps you to know what you have and at what time.
Before buying NFTs, it's always important to research anyone you see that's worth purchasing. Sometimes to get this information, especially relative to the rarity of an NFT, extensions are required by certain platforms to be downloaded before you can gain access to this information. On X2Y2, you don't have to do so.
Removal Of "Trade Washing" Potentials and Sharing of Market Fees
Unlike in the LooksRare model, X2Y2 doesn't permit traders to receive rewards connected to their trading volume so staking becomes the only process of earning rewards. This staking model of receiving the reward is what removes the potential of "trade mining" that results in wash trading where users buy and sell NFTs to themselves.
Stakers will now earn part of the trading fee (market fee) which is charged at about 2% on all NFT trades. On X2Y2, stakers get rewarded with 100% of market fees. That's good enough to stay as a staker.
Read this also:
Tokenomics of X2Y2
The total supply of X2Y2 tokens is 1,000,000,000, and here's the distribution plan: 12% (120,000,000) is given for airdrops, and here's the bait they used to capture the market, especially OpenSea users; development and team gets 10%; treasury and ecosystem receives 10% as well; presale and liquidity management gets 1.5% each while staking rewards is at 65% of the total supply.
As of 19 February 2022, the price of the token is $1.822886, ATH of $4.17 and ATL of $1.14 with a circulating supply of 130,000,000. And if you have any of these wallets – MetaMask, WalletConnect, Coinbase Wallet, Fortmatic, TokenPocket, Trust Wallet, imToken, SafePal, and MathWallet – you can get it from Coinbase, coinmarketcap.com, Bitget, MEXC, LBank, Uniswap (V3), and XT.COM.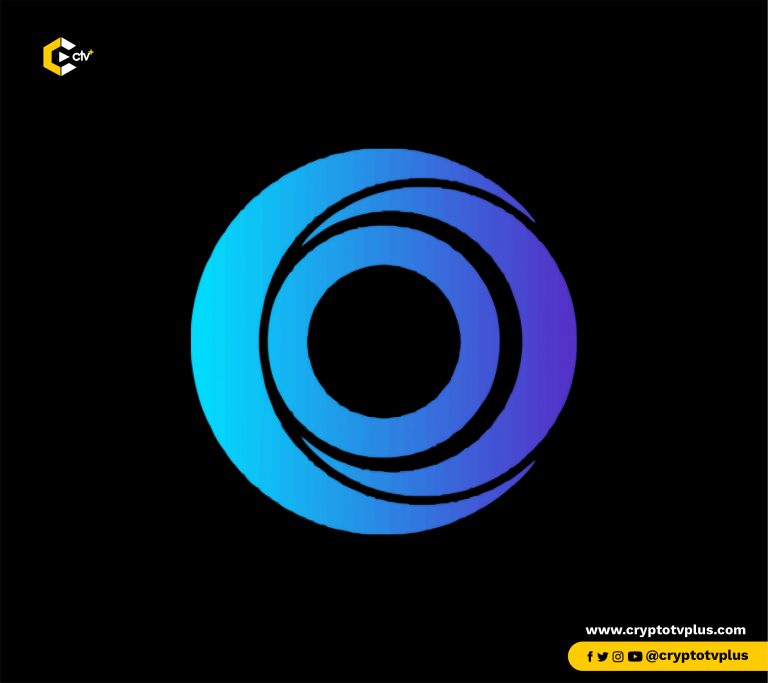 Challenges
Yes, X2Y2 gave out over 100,000,000 airdrops. Of course, the news went viral as it became the most successful airdrop project on UniSwap. And the project is just barely a few weeks old. However, the project was paused, after 7% of the airdrop was redeemed, due to negative feedback from users who found it difficult to redeem their tokens. Sending a response to the complaint, the team halted the airdrop process and promised to resume the process after a while.
Apart from this, another challenge is that approving the airdrops given might also cause harm to the crypto wallets of users causing NFTs to be exposed to stealing. It means that despite the show of "crypto love", when airdrops are being validated, it poses risk to the assets in the wallet of X2Y2 token hodlers.
Other common challenges are competition, full transition to a decentralized ecosystem, and adoption. There are more than twenty marketplaces in existence. Breaking into the market share might be easy with good tactics like X2Y2 has done. LooksRare took the same "Vampire Attack" approach as X2Y2 is doing now. Perhaps other new platforms will use the metrics of these projects to make their entry decisions. But will this strategy deliver long-term?
Transitioning into a fully decentralized system will be challenging but possible. If you read down, you'll realize that there are plans to make the ecosystem fully controlled by a DAO. Currently, the team runs the entire ecosystem. Lastly, this transition will affect the rate of adoption of the X2Y2 marketplace. The direction of the adoption is unknown yet until we look back a few years down from now.
Roadmap
From the plan, the Litepaper was supposed to be released on January 26, 2022; launch of the website and Discord community on January 28, 2022; release of Market beta between February 4 and February 6, 2022. Then on Valentine's Day, the Initial Liquidity Offering of X2Y2 should be released; the addition of LP tokens, burning of LP tokens, unlocking of tokens, and staking should occur on February 15, 2022. The next day, February 16, 2022, should see the first distribution of market fees.
While most of the above has been achieved, the final draft of the Litepaper is for Q2 of 2022, which is from April 2022 where there should be the development of a Metaverse with 3D/VR immersive NFT marketplace, more advanced UI/UX experience, and integration of multi-exchange.
Towards the latter part of the development of the ecosystem, it is stated clearly that the control of X2Y2 will be handed over to a DAO. This is in line with the belief that the participation of users in the vision of the project will drive growth more than the prices of tokens, hence decentralization is vital. And this is why community remains the lifeline of most Web3 projects.
In conclusion, X2Y2 has opened a new dimension of the NFT marketplace in DeFi applications. The model for its decentralization is also another good aspect that users are waiting to experience. If it goes fully decentralized as proposed, that means we'll see a reflection of the duality of centralized exchanges like Binance versus decentralized exchanges like UniSwap. A question that will remain in wait as this project progresses is this: will it fare the same way LooksRare is faring currently or are we going to see a different direction?
Always remember to do your research before you invest. It remains the best advice for investors.