The leading NFT platform built on the Ethereum network, OpenSea, has just hit a Milestone of 1 billion dollars in trade volume. The leading NFT marketplace is the first to cross such a milestone in the NFT industry.
According to the data from crypto analytics Messari, OpenSea has successfully facilitated an estimate of over $1.02 billion dollars in trading volume in this year, 2021; the first and highest any marketplace has ever done in trade volume.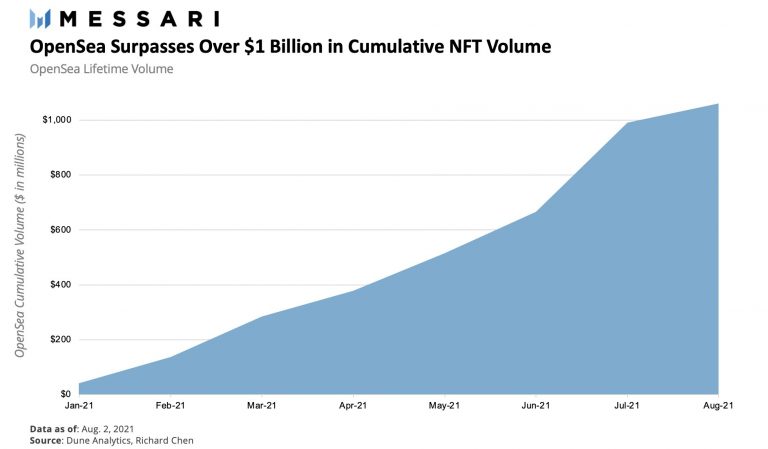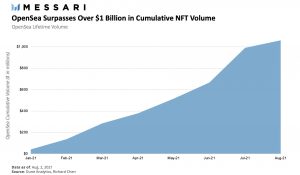 OpenSea is a decentralized marketplace for Non-Fungible tokens (NFTs) listing, trading as well as creation of NFTs. It is built on the Ethereum network and it is peculiar for its moderate fees and OpenSea also has a wide variety of NFTs.
However, the surge in the trade volume of OpenSea could be owed to the NFTs wave that was popularized this year, 2021. So far, NFTs have become the talk of the industry since the bull uptrend has been retracing. We've witnessed celebrities and companies creating NFTs and making huge sales on these NFTs.
From the tweet by Mason Nystrom, the details about the parabolic growth of the platform's volume was explained. Opensea only had about half a million dollars in trade volume in 2018; 8 million in 2019, 24 in the following year and a whopping 1 billion dollars in 2021. That's  more than impressive growth worthy of mention.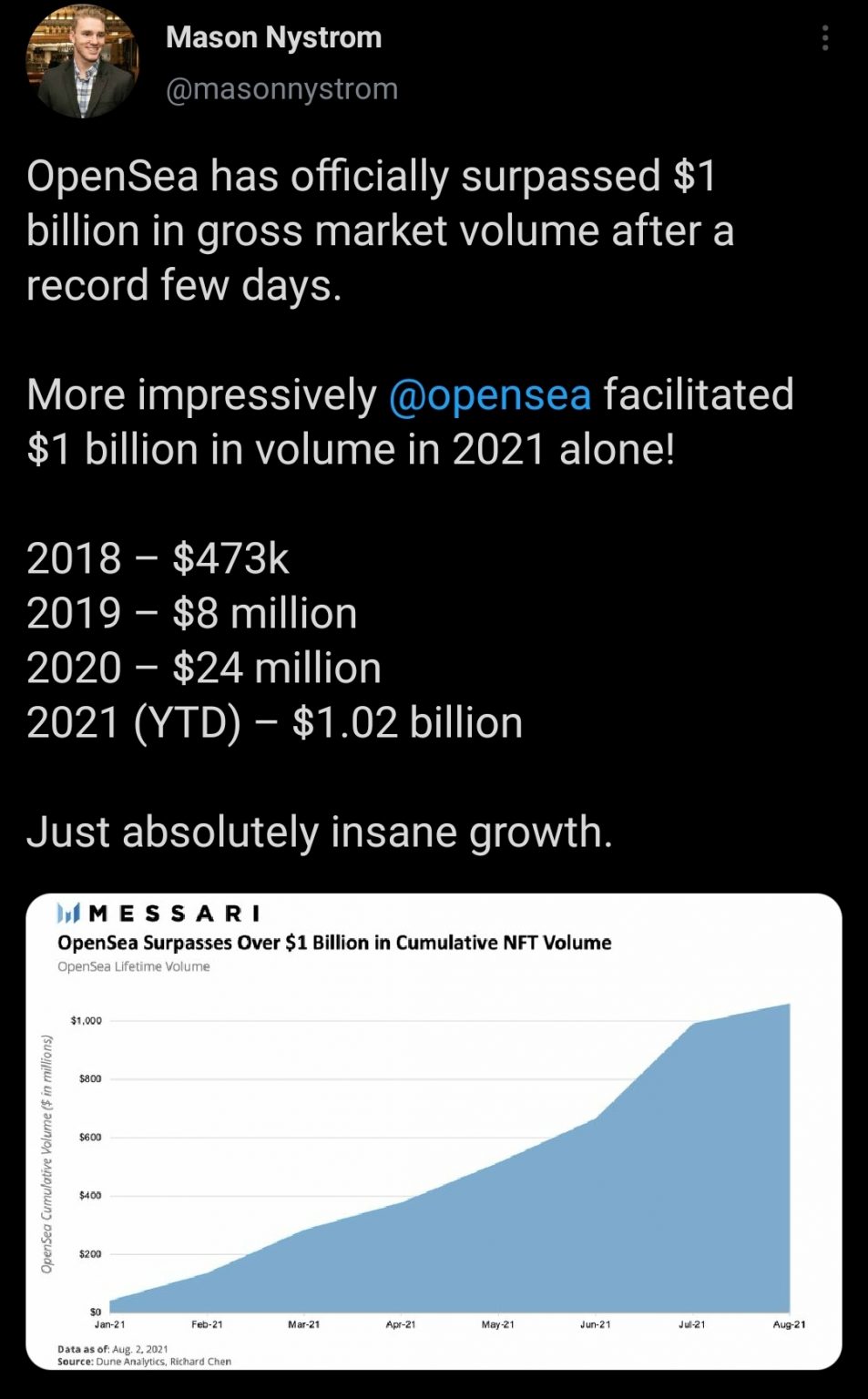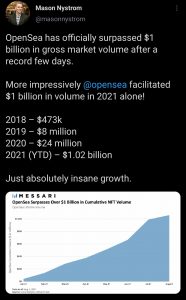 What are NFTs?
Non-Fungible tokens (NFTs) are unique digital assets that are not exchangeable for one another; 1:1. Fungible tokens like Bitcoin and Ethereum are exchangeable for one another because 1 BTC = 1 BTC. NFTs are used as unique storage of assets on the blockchain exclusive only to the owner of such NFT.