LooksRare: Overview of the Community-first NFT Marketplace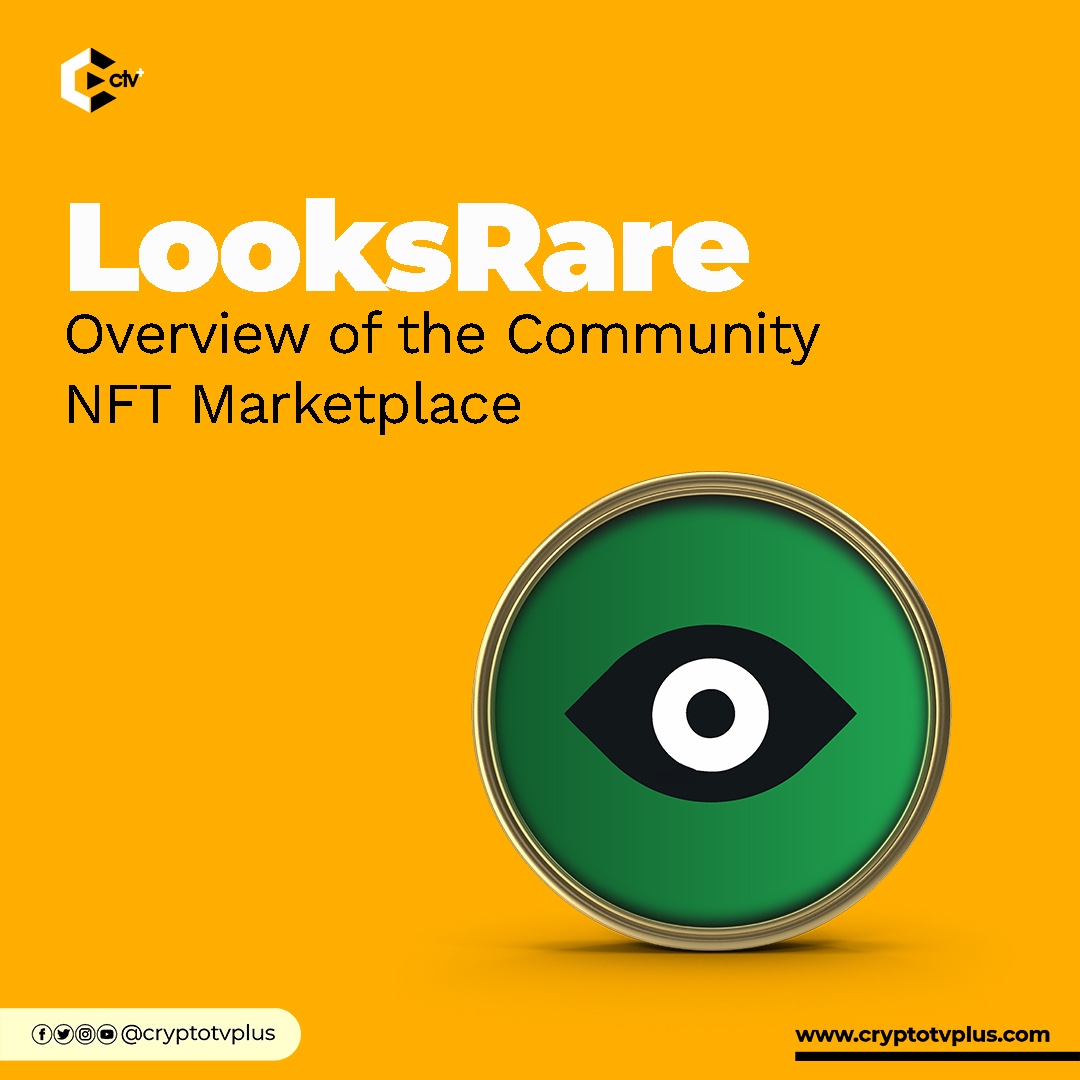 As the whole world boards the NFT train, special NFT marketplaces have been entering the market with lucrative opportunities for users. LooksRare is a relatively new platform in the market, it was launched on the 10th of January, 2022. Co-founded by pseudonymous Zodd and Guts, LooksRare came about by launching a 'vampire attack' on the largest and most popular NFT marketplace – OpenSea.
LooksRare is a decentralized, community-first NFT marketplace that rewards creators, collectors, stakers, and traders for participating on the platform. Unlike OpenSea, LooksRare is a completely decentralized entity, honoring the foundation principle of blockchain technology. LooksRare is widely tagged as a "community-first NFT marketplace that actively rewards traders, collectors, and creators for participating". Succinctly, a completely decentralized NFT marketplace fueled by $LOOKS coin.
Tokenomics
LOOKS coin is the native token of LooksRare NFT marketplace. The total supply is 1 billion and it is used for staking and rewards.
According to the LooksRare website, they offer three unique rewards systems.
Staking
$LOOKS holders can stake their token to earn a passive yield. The ability to earn a passive yield from being a token holder acts as a motivator for participants to lock up their token supply. LooksRare breaks down the relevant staking rewards information on their website.
Liquidity Provider
A liquidity provider option may be attractive to users who do not want full exposure to the $LOOKS token, and instead, opt to mitigate possible volatility associated with the token by pairing their exposure to Ethereum (ETH). However, liquidity providers are exposed to the risk of impermanent loss, which is an added risk factor that users will need to consider.
Trading Reward
LooksRare incentivizes NFT swaps on their platform by offering rewards to buyers of eligible collections. This reward system enables buyers to earn more $LOOKs periodically (within a 24-hour interval).
Read Also:
Here's How the CyBall Metaverse is Changing Football | CryptoTvplus
Blockchain Cuties Universe: Real Life Pets in the World of Gamers
Overview of Battleverse; DeFi & NFT Powered Free P2E Game
LooksRare Unique Features
Community-first Marketplace
LooksRare is a decentralized and community-first NFT marketplace. This makes it superior to OpenSea in the blockchain community. The jump in trading volume adds to the support.
Reward Scheme
From staking to trading, LooksRare has a well-planned reward platform to attract users. The staking rewards go beyond 700% APR, rewarding users with wETH(wrapped eth) and $LOOKS tokens simultaneously.
Fee Distribution
The platform gives away a 100% trading fee as a reward to LOOKS stakers.
Payment
Creators receive instant royalty payments when the sale is made, cutting off the delay in settlement.
Conclusion
For NFT enthusiasts, LooksRare is a project worth keeping eyes on. Debuted to be the community- first NFT marketplace, it has a solid rewarding system that benefits everyone from traders to stakers. It works on the principle of blockchain technology and aims to be the leading decentralized marketplace for all NFT needs. The project surpassed over $100 million Ethereum NFT trading volume within 2 days after its launch. This and others point to the fact that this is just a starting point, the best is yet to come!
What do you think of this article? Let's hear from you in the comment section!