The world of gaming is fast evolving with Blockchain powered play-to-earn games being launched almost on a quotidian. Gamers are on the increase and so do games. The global gaming industry is on an exponential increase from 2017 to 2021 and fast-tracking the adoption of Blockchain and cryptocurrency.
Games launched tend to serve different pieces of creativity to spice up the product. On the list of high-ranked play-to-earn games include Decentraland, Axie Infinity, The Sandbox among many others.
What is Metawars?
Metawars is a Blockchain technology-powered Metaverse Multiplayer roleplaying game. Players take part in its vast universe battles, taking down governments and earn rewards on the go. 
Players on Metawars get to impact the galaxy by choosing their path in the metaverse using different collections of NFT. There is a reward for victory if a player takes up a challenge and evades defeats. 
The game is in 3 parts where players explore, combat, and develop.
Being at the forefront of the space, taking up fortunes in the universe, or creatively exploiting them; Explore. Explore is a quest of discovery, where players uncover mysteries and guard their fortune against enemies. The player's strategy determines if they get out alive.
To successfully explore the Metawars Metaverse, the player needs to be equipped for battles, which is the second part, Develop. From the many varieties of ships, each having a unique class and optimization options, the players choose their private ship fleet and build it to perfection. A combination of this, weapons, modules, and devices to fit the player's style and objective. 
If a player strategically positions themselves to explore and develop, then they are ready to Combat, the third part. Players in the Metawars metaverse have one life, with which they go on battles with other players; PVP, battle against the environment; PVE or create their personalized characters. With one life the player carries out the alliance mission: reshape the galaxy, defend from ravaging pirates and contribute to constructing mega-ships and starports. 
Real also
Top 4 Metaverse Projects below $5M Marketcap on Binance Smart Chain
$WARS Token: The Metawars Utility Token
Players get rewards in $WARS for participating in the metaverse. $WARS is the Metawars utility Bep-20 token with a maximum supply of 1,500,000,000 for powering the game development and progress. 
Players upgrade/sell their robot, purchase booster packs, and access in-game features using the token. This booster pack could be a Terrain; purchase of Terrains gives players sole right/privilege to the Terrain, and boost their rank in the metaverse. The more Terrain a player owns the more they are likely to become the primary owner of the planet.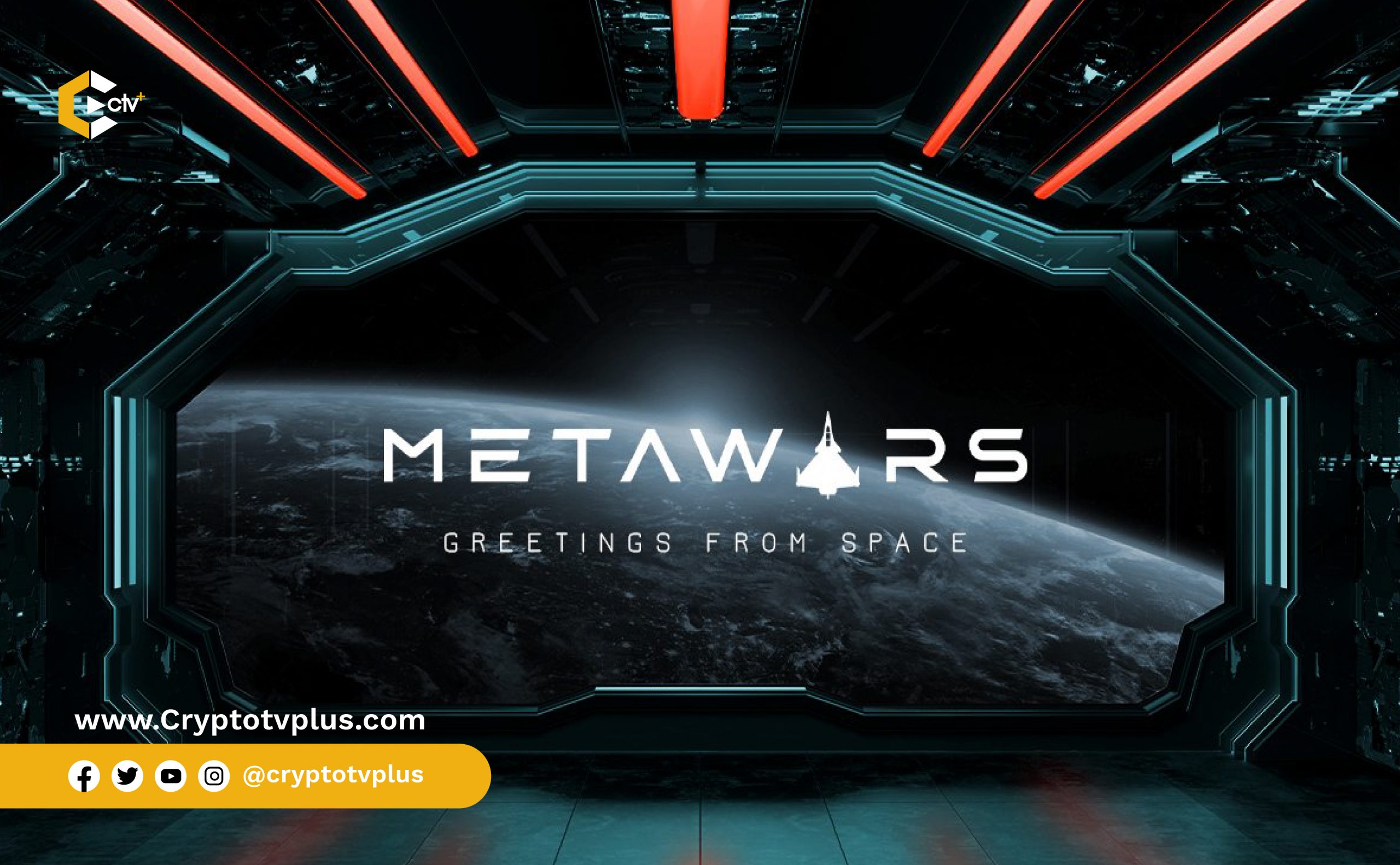 What is the $GAM token?
$GAM is a metawars upcoming in-game utility token which they will feature at a later time. The token can be used in the purchase of ships and robots and as payment means for fuels, booster packs, repairs, character upgrades, and many other utilities.
$GAM is currently trading on pancakeswap.
Metawars play-to-earn: How do players earn $WARS and $GAM?
Staking: players can stake $WARS-LP to earn $GAM or the planet NFTs in a tier system; Grade S+, A to D, and get rewarded with $WARS. The stake APY varies following rarity.  
Battles: $WARS is earned by players who participate in battles by defending or attacking terrains.
NFT Auction and Lottery: NFTs purchased in auction events can be staked to earn $WARS.
Marketplace: users can trade in the Metawars marketplace to earn $WARS or purchase an NFT, which could be staked to earn $WARS. 
The Metawars Roadmap
Metawars Roadmap at the time of writing was designed to run in four phases. The project is currently in phase 3.
Phase 1: Q3 2021, the phase was characterized with development processes; verifying ideas, analyzing, designing, and building. At this phase, VCs and advisors were onboarded. This phase can be summed up into preparation and planning.
Phase 2: Q4 2022, Characterized by DApp launch announcement, staking, NFT auction, and IDO listings. Phase 2 is the initiation phase.
Phase 3: The third phase which is expected to come to play in Q1 2022 is an exploration phase. Users are to expect the introduction of the NFT marketplace and the upgrade/addition of new elements to better equip players for battles.
Phase 4: In Q2 2022 metawars gamification will begin. Deep dive into unity gameplay, PVE, and PVP gameplay.
Metawars with a fast-growing community has attracted partnerships and investors in the likes of Raptor Capital, Coin United, and Box mining.
What do you think of this article? Share your comments below.