The Blockchain technology trend didn't just serve the money evolution; cryptocurrency, but also brought to the desk, an innovative approach to gaming away from the conventional way. The integration of games into a metaverse has added to package gaming and given a different engagement pattern to gamers.
Before the jet age caught up with us, games and gaming have always been part of human social life. Evolving from style to style, every phase of life with exciting game options to choose from. The best unwinding option for most adults and a time by-pass for children.
If you will agree with me, you still have a couple of them you enjoy.
The metaverse has taken the top corner of the list on trending Blockchain topics. Hype or not, it's much of a thing of interest that there is a place carved for gaming in the metaverse. 
The gaming industry is fast fashioning towards the metaverse and scaling Blockchain/crypto adoption. A spice up for gamers, now they can earn while they play; play-to-earn. Metaverse on its own is a world of virtual reality.
With the increase in the launch of metaverse games and gamers, it's one thing to know about metaverse games and another to have a go-to in accessing them. One such platform that curates metaverse games and makes them available for the global community is MetaversePad.
What is MetaversePad?
MetaversePad, initiated by Good Games Guild, is a multichain launchpad for Blockchain and Metaverse game projects. This multichain launchpad is designed to bridge the gap between metaverse games and the gamers community. The gamers community includes game projects, investors, and the players.
The gaming hub Good Games Guild and its launchpad MetaversePad curates leading play to earn metaverse games and projects. A platform for both projects and developers. $GGG is the MetaversePad utility token.
As of the time of this writing, MetaversePad does not have funded projects, raised capitals, or unique participants yet. The platform has restrictions to some countries, intending users should go through the restricted country list before participating. 
To give users in the platform a seamless experience, MetaversePad runs in a Transparent model that aids the network security and operates a fair Initial Metaverse Offering-IMO/Initial Dex Offering-IDO distribution process. This aims to solve the problem of trust among investors. 
With this, the key features of MetaversePad are:
Fast
Transparent
Secure
Fair IMO/IDO distribution process
MetaversePad Fundraising System
When real-life businesses or companies get to a certain level of growth, most of them seek to secure funds to maintain or scale to the next level of development than they were. They take different approaches to secure funds, in the same vein, cryptocurrency projects seek funds to fuel their projects' novel ideas and gain scalability in the market.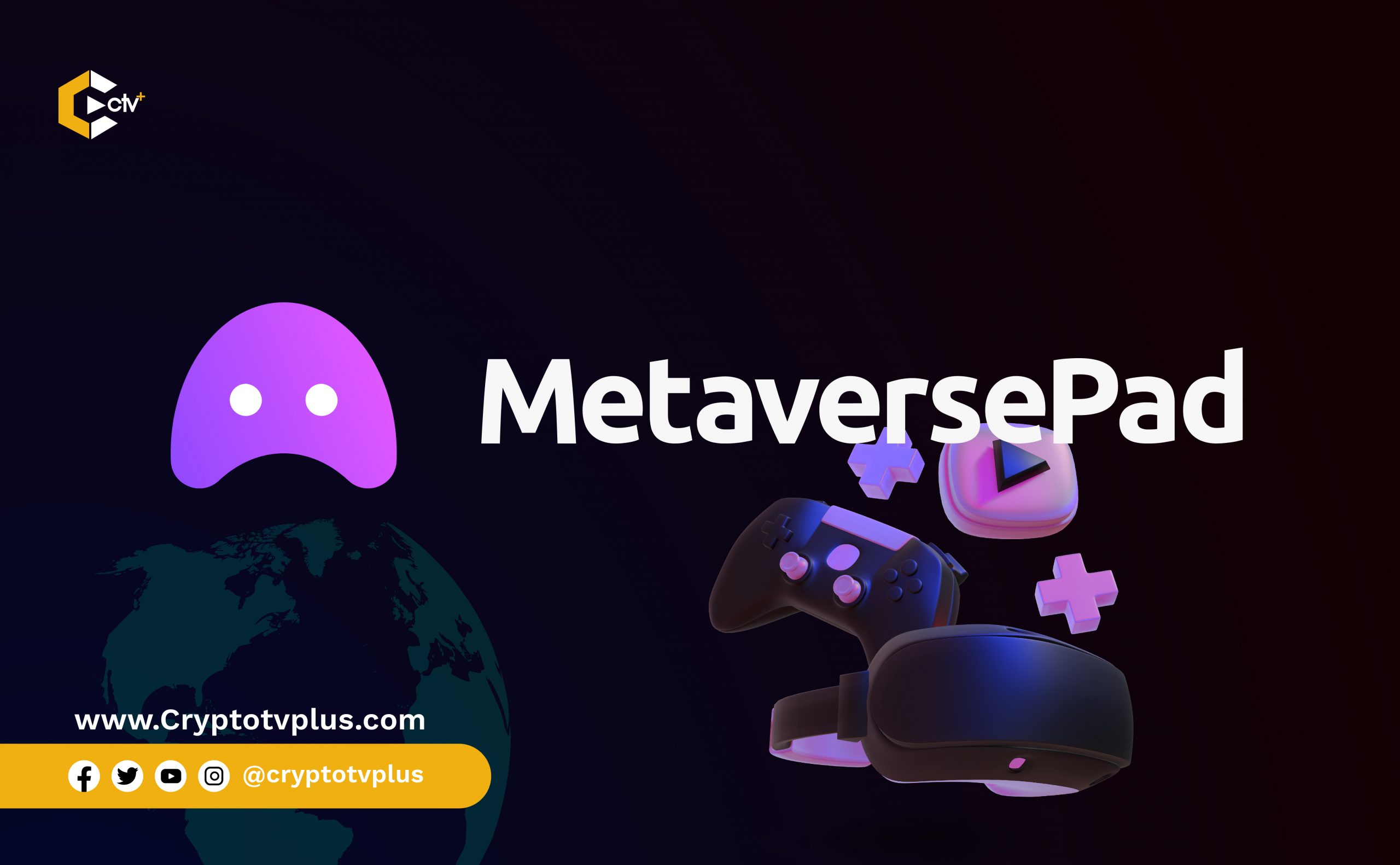 Other than the conventional ways of fundraising for companies, crypto projects take to ways like the ICO- Initial Coin Offering, IDO- Initial DEx Offering, IMO- Initial Metaverse Offering.
MetaversePad runs fundraising in four different systems:
Whitelist System- Initial Metaverse Offering (IMO)
IMO is a new way of raising funds for metaverse gaming projects in the Blockchain/crypto space, which proves to be decentralized and permissionless.
For MetaversePad the IMO runs on a 5 tier system, where users are required to buy a $GGG token and stake on the IMO pools to be eligible to join. This holds for Tier 2 to tier 5 while for Tier 1 allocation eligibility will be based on a lottery system.
Non-Whitelist System- Diamond Hand Offering (DHO)
While there are steps to Joining the MetaversePad DHO, interested participants should at best know that the offering is based on the strongest $GGG holder system. What this entails is that there is no tier system for this process.
Participants will have to stake $GGG tokens and lock their funds for a given period. The stake and lock yields reward for participants on projects to be listed on the DHO platform.
Read Also
Top 4 Metaverse Projects below $5M Marketcap on Binance Smart Chain
Battle of the Guardians: The First Real Time Multiplayer NFT Game
Exploring Stablecoins, DeFi, NFT, GameFi, Metaverse and Fantokens
Fair Launch
The Fairlaunch is just like Auctions or Liquidity bootstrapping- LBP that runs in a right or smart pool system.
A smart pool is a core pool manager, where the contract allows for a change in the pool specifications in limited ways. Unlike a shared pool, a smart pool system has a lowered trust.
Game Asset Offering
Game Asset Offering is an Offering system that permits sales of game assets for a certain time at the early stage of a game project. MetaversePad runs this along with NFT sale- Initial Non-fungible Token Offering which has the same approach as GAO.
Game Asset Offering and Initial Non-fungible Token Offering is a new crowdfunding platform and for MetaversePad it runs on the same plane as IMO, that is, there will be a tier system for the process.
5 Easy Steps on How to Join the IMO/GAO Whitelist on MetaversePad
Go to MetaversePad home page and click on the "connect wallet" button, select the Metamask popup option and continue to sign in. The transaction fee is paid in BNB.
Click on the verify your account button for verification, if successful proceed to the stake option, and stake the amount for the tier you want to opt for.
Confirm the transaction, then proceed to the "stake and lock" option.
Refresh the page and confirm if the stake was successful.
Click on the projects button, select the project you want to join the IMO, and click on "Apply now".
Users on the platform can contribute to IMO for projects on MetaversePad. Both the contribution and the joining process is on the MetaversePad platform.
Note: interested users must be satisfied with the MetaversePad IMO/GAO processes before participating.
What do you think of this article? Share your comments below.