As the Metaverse crypto world grows in popularity and influence, more and more platforms become available for their next generation virtual universe building projects.
Some of the most popular options for Metaverse coins include Ethereum, Solana, and Polygon, and of course BSC. Binance Smart Chain is one of the mainstream platforms to launch new crypto Metaverse coins. BSC has low fees and fast transactions, making it a perfect blockchain for DeFi and GameFi projects.
In this article, we would examine the top five Metaverse projects below $5million Marketcap built on the Binance Smart Chain network in no particular order.
MIST
MIST is a Binance Smart Chain-based action RPG that was created by anonymous developers. It is an NFT open-world role-playing game ecosystem on the Binance Smart Chain (BSC).
It offers users the ability to easily exchange in-game assets without any intermediaries. The developers, in turn, can attract new users and receive additional income from the sale of game items and tokens. Mist was launched in the first quarter of 2021 and is built around NFTs, staking and farming. 
The Mist Universe and all its elements run on the BSC with the MIST token acting as the main in-game currency used to buy NFTs. The main purpose of the MIST token is to buy and exchange NFTs both in the game and beyond. Participants can list their NFTs for sale and swap them for MIST tokens via in-game auction houses. 
The native token can be staked outside of the Mist Universe. When someone places bets or uses MIST for farming, a reward is generated. The token is compatible with every wallet on the BSC network. The marketcap of the token on Coinmarketcap is $4.52M with a circulating supply of 56,357,088.
MetaverseX
MetaverseX  is the world's first Sandbox MMO Metaverse Game incorporating play-to-earn mechanics and NFTs. Raising 1.5 million dollars in an early stage investment round including more than ten big name international investment firms, this explosive cross-chain capable Metaverse game is launched on Gate.io, one of the largest, most popular, centralised Cryptocurrency exchanges in the world. On Coinmarketcap, MetaverseX has a $3.02M Marketcap with a circulating supply of 2,500,000.
Built on the BSC network, MetaverseX will allow players to design and build their own properties, equipment and structures as well as allowing in-game land ownership of islands, forests, houses, castles and various other land and building assets.
Gamers can engage God Mode by becoming engineers, architects and builders, creating and owning their own piece of the MetaverseX Universe. With a Play To Earn mechanism, MetaverseX are adding true earning potential for players and providing an edge by removing traditional game limitations.
The native token of MetaverseX is called MetaX. The token will be a true utility token supporting the in-game eco-system. MetaX tokens can be staked to earn a percentage of the platform revenue and importantly the token will be deflationary, with regular token burns taking place to ensure the supply is decreased over time, a common practice, which ensures token value increases as supply decreases. According to the project roadmap, it would be completed by the third quarter of 2022. More information about this project could be gotten on the MetaverseX website. 
Jade Currency
With a Marketcap of $1.90M, a circulating supply of 53,652,398. Jade Currency is a revolutionary new concept that merges the ancient art of gemstone selling with that of new-age technology like cryptocurrencies, non-fungible tokens (NFT), and metaverse to construct an innovative global digital marketplace for buyers and sellers.
Jade Currency is a decentralized platform committed to building the first-ever NFT marketplace to sell jewelry and rare gemstones, like jade. Its long list of features will also include a metaverse marketplace.
The project is represented by its JADE Coin($JADE), a BEP-20 token on the Binance Smart Chain that provides high staking returns at present. The gemstone market is a massive billion-dollar industry, but many people have not been able to get in due to its centralized nature.
JADE token is available on a number of exchanges, including PancakeSwap, Cat.Ex, Hotbit, and BitMart.
Read Also: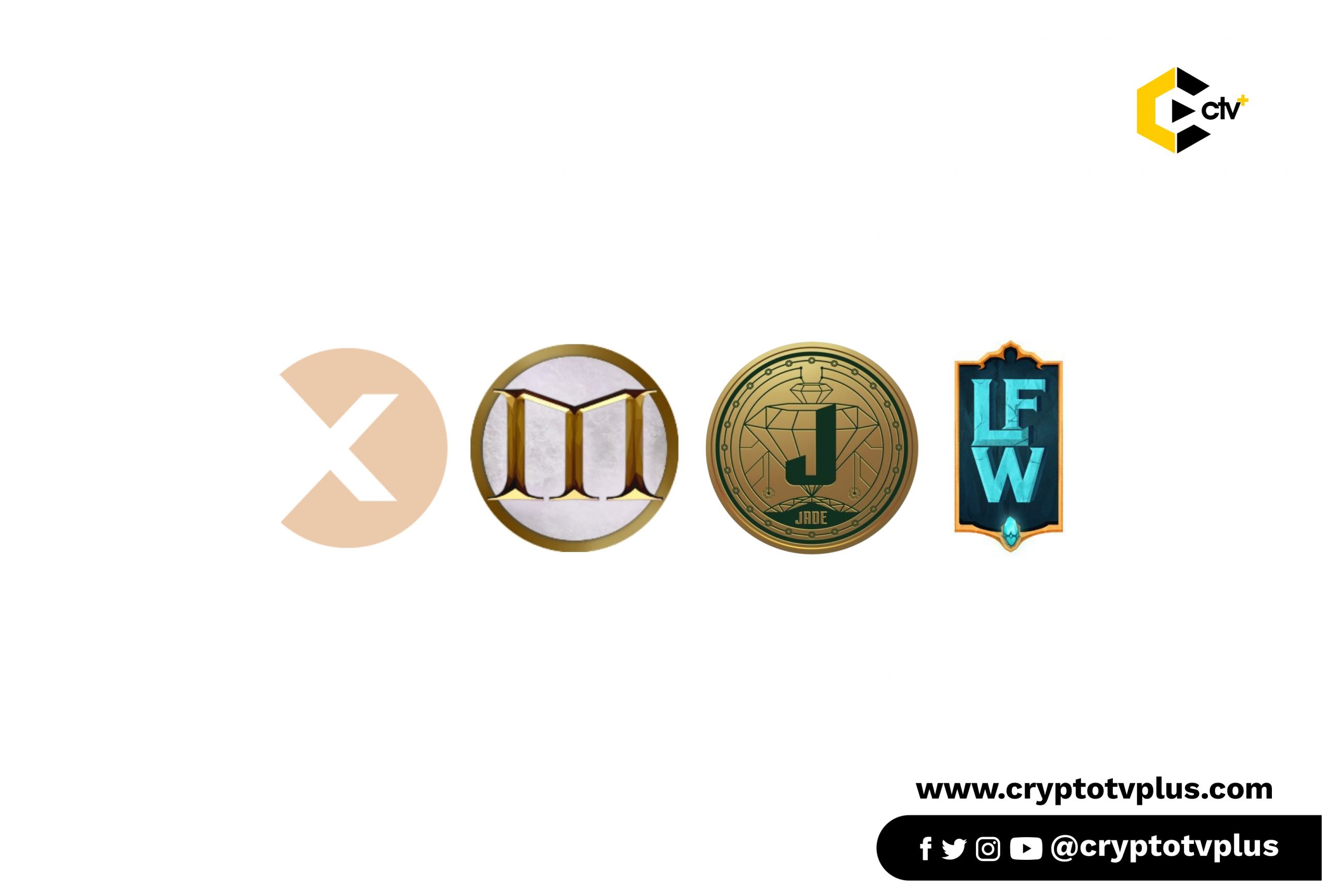 Legend Of Fantasy War
Legend of Fantasy War is a 3D turn-based role-playing game built on the blockchain. It features an engaging storyline for players of all types, whether they prefer playing games solo or with others. The game includes a token called LFW and collectible items that make up its unique ecosystem. All in-game items are NFTs that can be traded in the Legend of Fantasy War NFT marketplace.
In the world of Legend of Fantasy War, players lead a group of young warriors from different sects and clans who use martial abilities to fight enemies, help the people of this world uncover its mysteries, and win worthy rewards. The game is the product of a blockchain team working together with traditional game developers who have extensive experience in the industry.
The developers have prioritized building an action, visual and landscape system using 3D graphics that look and feel realistic. They've also focused on creating fun quests and activities for players, and ensuring the scalability of multiplayer options. $LFW , a bep-20 token, is the native token of Legend of Fantasy War. It has $3.04M marketcap, with a circulating supply of 7,235,300.
What do you think of this article? Let's hear from you in the comment section!