2021 brought "The Metaverse" into limelight and ever since, a lot of Play-to-Earn NFT games have been occupying the space.
 It is no longer news that the Metaverse is the next -generation internet and it has come to stay, so if you are still wondering what Metaverse is, you can check it out here.Talking about play-to-earn games going into the metaverse,Battle Of Guardians (BOG) is one of them.
What Is the Battle Of The Guardians?
Battle of the Guardians is a real time multiplayer NFT game where players can battle in Players Versus Environment  (PvE) and Players Versus Players(PvP) and their NFT collection of fighters. 
With the raging news around the GameFi and play-to-earn games launching in the metaverse, BOG is also determined to develop inside the metaverse as it is probably the future of P2E. 
BOG is an all-out battle of skills where the best players are in a constant battle to beat other players to earn more rewards.In essence ,it is a platform that is bringing fight into the metaverse, so you all should gear up for war.
BOG is produced by the Good Games Guild DAO and it's also supported by an in-house game studio, Miracle Gates Entertainment, led by its co-founder Orlando N. Nehemia.
BOG is an all-out battle of skills where the best players are in a constant battle to beat other players to earn more rewards.It's players engage in fierce multi-realm battles in the expansion of the Science-Fiction game world.
It is developed for PC and iOS users while the android version is planned for later.It a game developed in Unreal Engine and built on the solana Network.
Purpose Of  BOG
Battle of the guardians aims to build a game that is stable, evolving and has a long term potential in it,a game that will constantly evolve the economy and grow big.
It also aim to create a sustainable game franchise that will take the NFT fighting game industry where developers, investors and players can all have a hand in exploring  a non-stop opportunity in the fighting game metaverse.
Features Of BOG
NFT Marketplace – Both users/players and BOG can buy and sell NFT characters,  in-game items, as well as renting. All NFTs exchanged in this marketplace will have high utility inside the game.
In-Game Currencies – BOG will feature two tokens namely Battle of Guardians Share ($BGS) and Fighting Points $FP.
NFT Renting -Owners can rent their NFT asset to players who are skillful and eager to earn from the game. It is a win-win solution.

Scholarships – As guilds become more popular and projects of gaming hubs start to rise among the players. Guilds and scholars can determine a share agreement prior to leasing the NFT characters and earnings will be split automatically.
Gameplay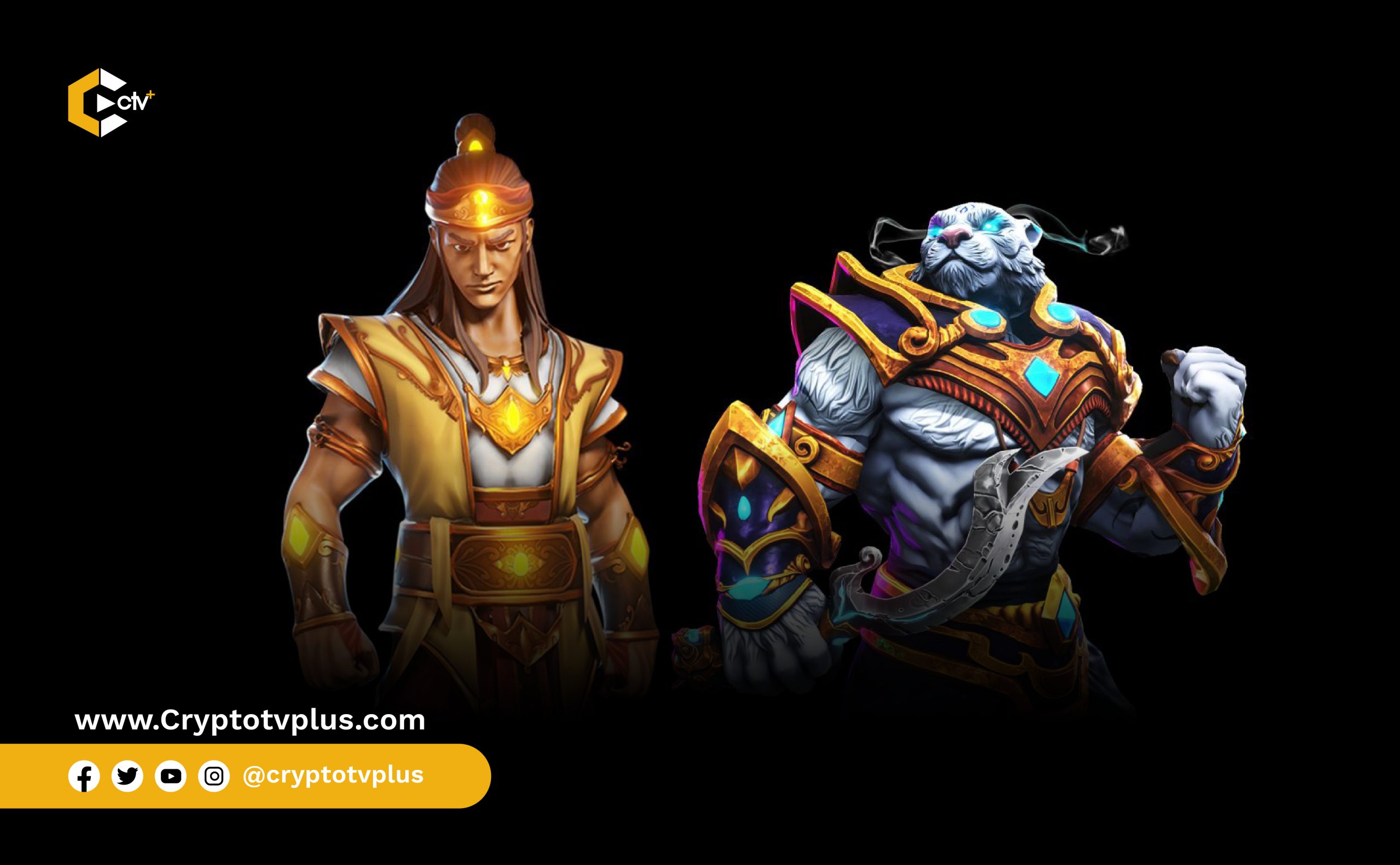 In the Battle of guardians,players engage in aggressive multi-realm battles where the best players are in a constant battle to beat other players to earn more rewards. The characters are created in such a way that no player will have an unfair advantage over other player(s).
The characters evolve in three different forms; Guardians, Humans and Demons. It is also a tiered three system so as to produce a whole new experience for every player inside of the game. Players in one tier can only play against players in the same tier to provide balanced yet competitive gameplay.
BOG In-Game Currencies
In-Game Currencies are segmented into two;
 Battle of Guardians Share $BGS which is useful for purchasing NFT characters, synthesising NFTs, staking, and governance.
Fighting Points ($FP) become the official currencies of BoG also useful for purchasing NFT characters, synthesizing NFTs, and entering tournament mode/bout.
These matched token models will help themselves to be more valuable and become worthy rewards for players.
Game Modes
There three game modes in the BOG;
This is a story stage where you fully understand the story behind the game . Players are to battle with computers stage by stage.There are 25 stages in this mode and for each stage, you earn rewards in $FP.
This is the Arena stage where players fight against each other in 1v1 battles. A random match is selected for you to battle with For every win, players  earn $FP and get a point increase.
On the other hand,Tournament mode (PvP) places up to 32 players in a 1v1 knockout event, with the winner taking all $FP entrance fee rewards and some additional $BGS.
Players can initially purchase their own NFT character through the BOG NFT drop. Characters are sold in packs of three, divided into Common, Rare, and Ultra Rare packs.
The highest pack of rarity Packs of high rarity will have a chance to contain characters of higher tiers such as Legendary Warrior or God of War. 
To participate in NFT drop, users are expected to stake a certain amount of $BGS. Battle of guardians seems to look like it has good potential as a multiplayer fighting game based on the NFT model of playing to earn. It is also important to always do your own research.
What do you think of this article? Share your comments below.