How to Make Money in the 'Dips' from Cryptocurrencies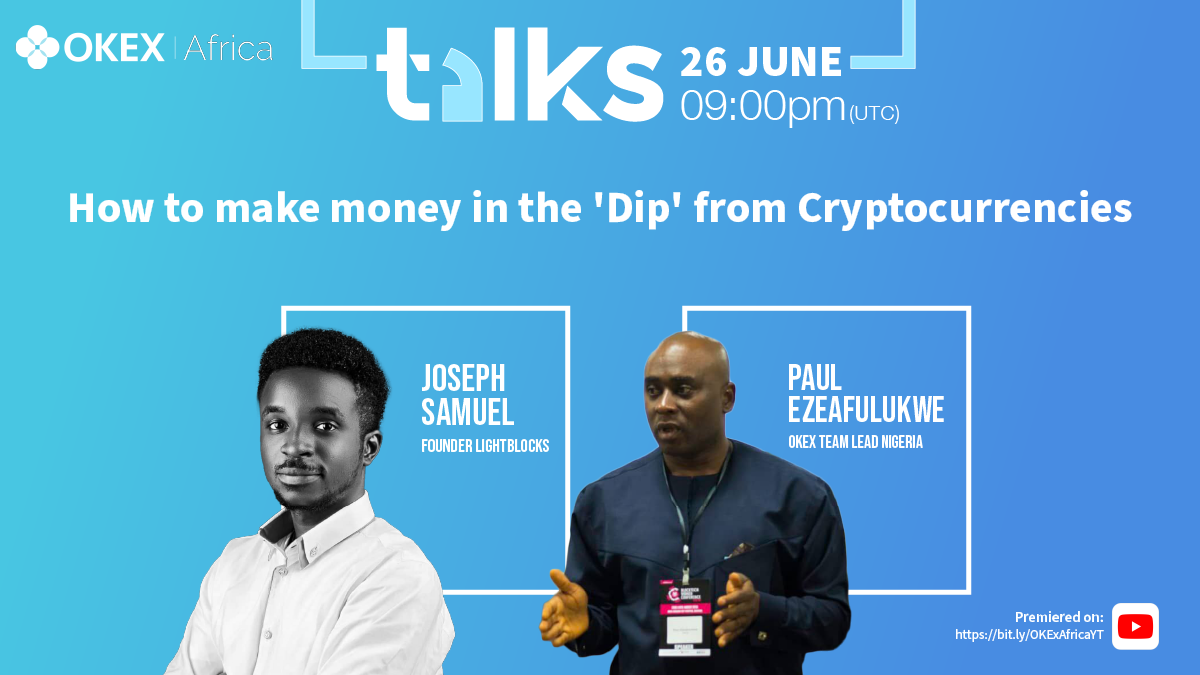 The blockchain sphere is full of FUD (Fear, Uncertainty and Doubt) at the moment, and there has been a lot of (mis)information flying around; the majority of which are targeted at making new crypto enthusiasts make rational mistakes, and to force their hands. 
Times like these are when everyone who is engaged and interested in the blockchain community needs to unlearn, learn and relearn. This is why OKEx, a world leading cryptocurrency exchange, is introducing OKExTalks for Africa. 
OKExTalks is a session where diverse crypto topics are discussed and answers are provided to real-life questions. It is held in a friendly and relaxed atmosphere, where we invite top-tier thought leaders from all over Africa and beyond to share their vision and insights. Topics range from blockchain project discussions, trading insights and trending crypto developments.
These weekly recurring talks also provide the opportunity to network within the crypto community. So join us this week at 9pm, Saturday June 26, 2021 on YouTube for our first OKExTalks for Africa with Samuel Joseph  and Ezeafulukwe Paul as the host on the topic How to make money in the 'Dip' from Cryptocurrencies.
Learning never stops!