Blocktech Women Conference 2019- Showcasing Africa's Women In Blockchain
There has never been a conference like this! Women are taking the center stage in the blockchain industry all across the Atlantic and back home in Africa, be a part of this fully loaded Educative series.
Blocktech Women Conference-2019 -the first female-driven blockchain conference in Africa built to reposition the mindsets of all female players in the blockchain industry has been put together by the Blockchain Association of Ladies BAL. It has never been this big and it would be held on Friday, 12th April 2019 at Virginrose Resorts, Victoria Island, 8 am prompt.
The Blocktech Women Conference 2019

The Conference is billed to educate and train attendees on various aspects of blockchain technology; Women And Blockchain, Digital Assets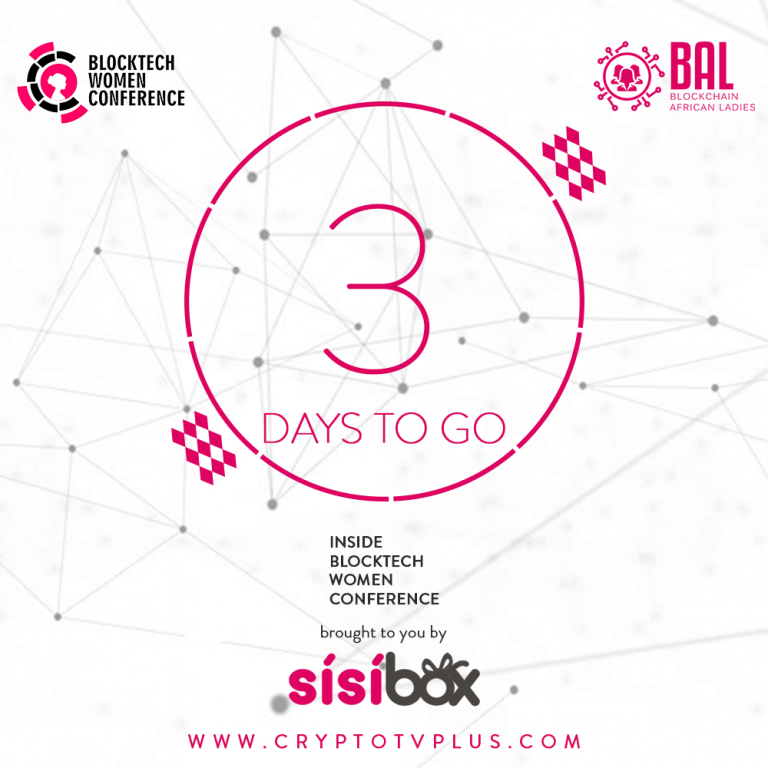 Trading, Blockchain In Public & Private Sector, Blockchain In Supply Chain, Blockchain Application Programming & Coding, Personal & Business Branding, among others. Attendance is free for all and open to both males and females.

The above-listed wealth of information will be delivered by are our renowned speakers; Reggie Middleton, Founder, Disruptor-in-chief and CEO of Veritaseum (USA), Lorna M.Johnson, CFO at Advanced Family Care Medical Group Inc (USA), Alakanani Itireleng, Founder at Satoshi Centre (Botswana), Genevieve Leveille, Founder at AgriLedger (Jersey), Maureen L. Murat, Principal at Crowdie Advisors (USA), Linus Kingdom, Managing Editor at eBlockbuzz (Nigeria), Heaven Bereket, Founder at Bambino Foundation (Sweden), Lindsay Nuon, CEO at Women of Color In Blockchain (USA),Lucky Uwakwe, CEO at SABI Exchange (Nigeria), Doris Ojuederie, Founder at Blockchain African Ladies (Nigeria), Nathaniel Luz, Executive Director at Cheetah Africa (Nigeria), Faith Obafemi, Blockchain Lawyer (Nigeria), among others.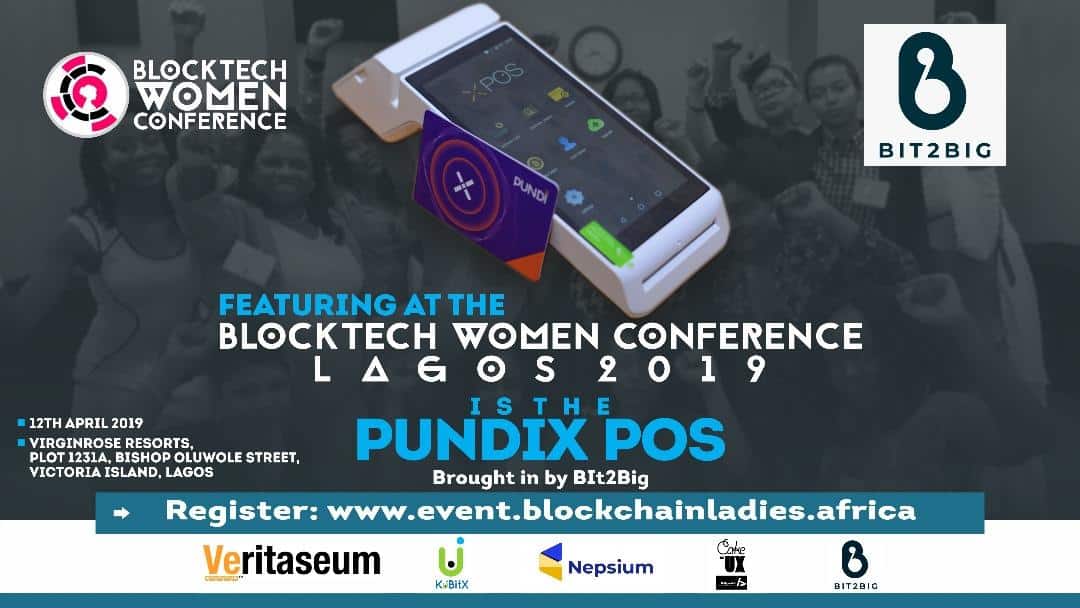 That's not all. The Veritaseum (USA) representatives will be on the ground at the Conference to train attendees on trading digital GOLD via the Blockchain. To get the training started, Veritaseum will be distributing about $17,000 worth of its VeGold asset to attendees who had already completed their KYC verification on the VeGold trading platform; https://dapp.veritaseum.com.
This freebie serves as support to the African woman. However, it is important for prospective attendees to get their KYC done and approved prior to the event to avoid unforeseen inconveniences. Queries about KYC Verification should be sent to https://t.me/joinchat/EytLU00P2FaVJTJ2sgApuQ
We are also pleased to inform you that representatives of SisiBox Period Subscription Package will be distributing 50 packs of their Combo Sanitary packs to 50 attendees at the Conference. SisiBox Lady Sanitary is designed to provide quality anion sanitary napkins for women at the lowest cost possible via the Blockchain technology while raising financially empowered and entrepreneurial driven ladies in the continent and beyond.
To qualify for the free Sanitary packs, prospective attendees are required to register via the link below and thereafter give out their personal link to friends for registration: https://sisibox.com/blockwoman. The top 50 attendees with the highest referrals will each receive the SisiBox Combo Female Sanitary.
The 2019 Blocktech Women Conference team will be waiting to welcome you at Virginrose Resorts, Victoria Island, Lagos on April 12, 2019.
Contact: Doris Ojuederis, Senior Convener, Blocktech Women Conference +2348095973066 – [email protected]