AFRICUNIA BANK To Launch The Fastest Financial Blockchain Technology– Creates New Paradigm In The Way Global Banking Operates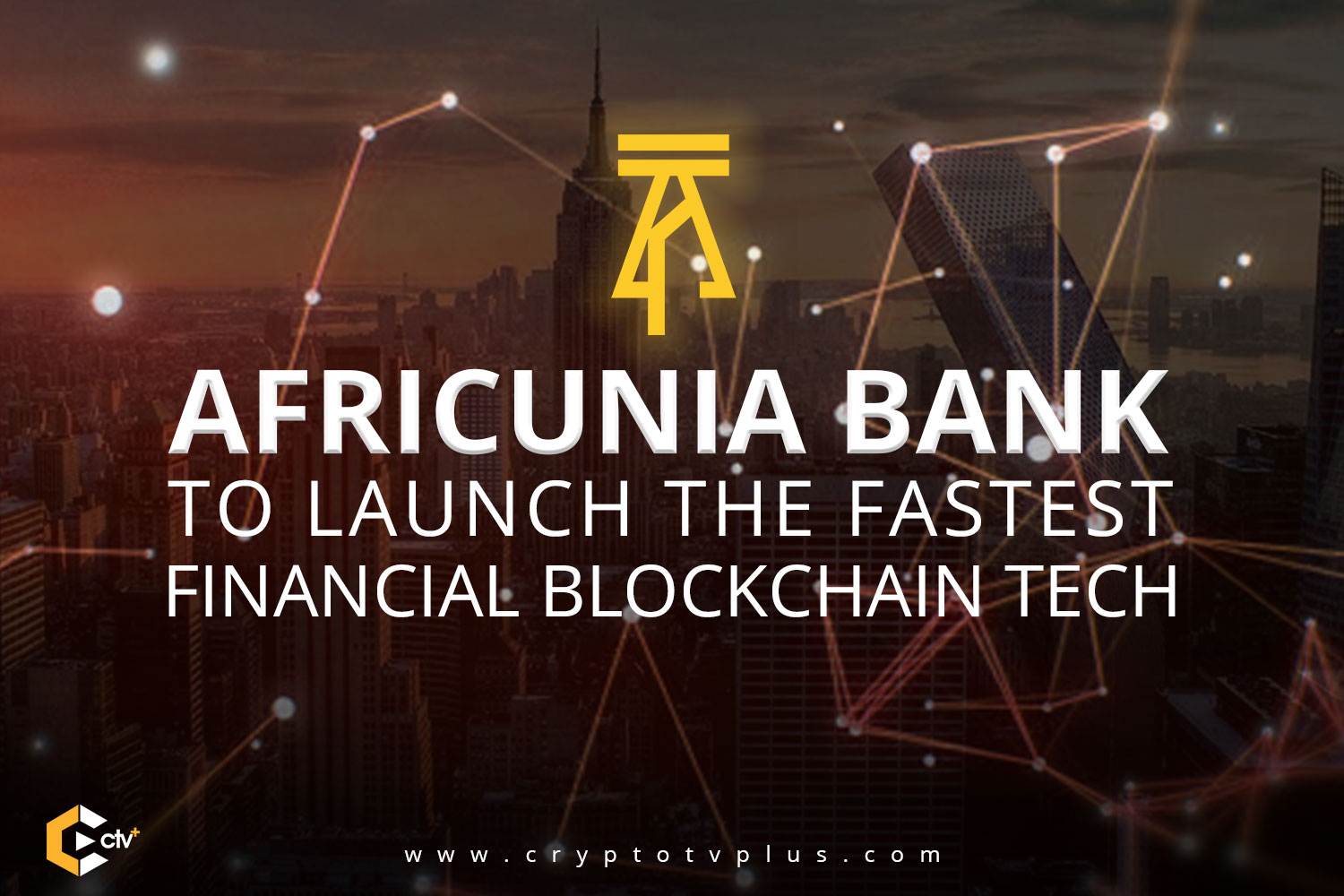 AFRICUNIA's primary goal is to become the industry standard and a one-stop shop for setting up tokenized funds, regardless of whether these funds invest in the fiat or crypto universe.
London, United Kingdom – March 12, 2019 – The global banking industry has utilized existing methodologies for decades. Along comes Bitcoin and other crypto currencies based on Blockchain Technologies, and it was only a matter of time before an organization would step-up and disrupt the entire Global Banking Industry. This would affect not only typical banking, but also investing and commerce. Every sector of the Global Marketplace would be affected, including: Healthcare Providers, Insurance Companies, Manufacturing, eCommerce, Custom, Land Registry, Identity Management, Governments, and others.
A forward thinking group, led by Don Chancellor, Founder & President, has announced the formation of "AFRICUNIA BANK", destined to forever change the global banking system. During a recent interview, Don Chancellor explains that "AFRICUNIA is introducing an innovative banking model that allows the use of digital currency without hurdles, risks and technical barriers linked with owning, transferring, and trading in crypto currencies and tokens. Open exclusively for investment, AFRICUNIA is a third generation closed-end fund that uses the AFRICUNIA Blockchain Technology to create a peer-to-peer cryptocurrency called AFCASH."
He further says that ''AFRICUNIA Bank will be 100% fully Digital Crowdfunded Open Bank based on the Blockchain Technology 4.0 and that this Blockchain Digital Bank will be a new and unique Financial Institution that will offer not only traditional banking services related to opening of savings & current accounts, issuing of debit & credit cards, loans and forex exchange services but also will provide innovative banking services such as bank-to-bank transactions, interconnecting the world of traditional finance and cryptocurrency startups.''

AFRICUNIA Blockchain will be the very first Blockchain Technology that will be Afro-centric, aims to bank the unbanked and commits its revenue to humanitarian causes for the welfare of the less privileged ones in Africa and around the World. This new banking platform will lead the way for the Global Banking System to bridge the gap between fiat and cryptocurrencies. AFRICUNIA is a virtual bank that will be issuing AFCASH using AFRICUNIA Blockchain 4.0 Technologies. It is well positioned to become an industry standard for seamless funds tokenization and management by leveraging its own Blockchain Technology. AFRICUNIA is registered in the UK as AFRICUNIA LIMITED with offices in Austria, Malta, Switzerland, Ukraine, the Philippines and Nigeria to provide banking and financial services.
At the heart of AFRICUNIA's mission is to bring about investment globalization, transparency and decentralization to the next level by leveraging Blockchain Technology. Here are their primary value propositions:
Offering The Best of Both Fiat and The Cryptocurrency World:The majority of tokenized investment platforms are either fully crypto-oriented or are pegged to some tradable assets such as gold or fiat currency. AFRICUNIA intends to create a platform that allows users to gain from both.
Promoting Sustainable Investment of Funds:All the tokenized funds will be reviewed and approved by their legal advisors to make sure they are fully compliant with the existing laws and regulations.
Developing a Standardized Platform:AFRICUNIA believes that this is the right time to launch industry standards for setting up the tokenized investment platforms.
Enhanced Transparency:The tokenization of interests in funds, or shares in profits, provides accountability and transparency to the investment process.
Scalable Fund Development:By using the AFRICUNIA platform, any approved investment manager can setup and run a tokenized investment fund without going through the pain and effort of developing the necessary IT and legal infrastructure.
For complete information, please visit AFRICUNIA