SaBi Exchange to Recommence IOST Trading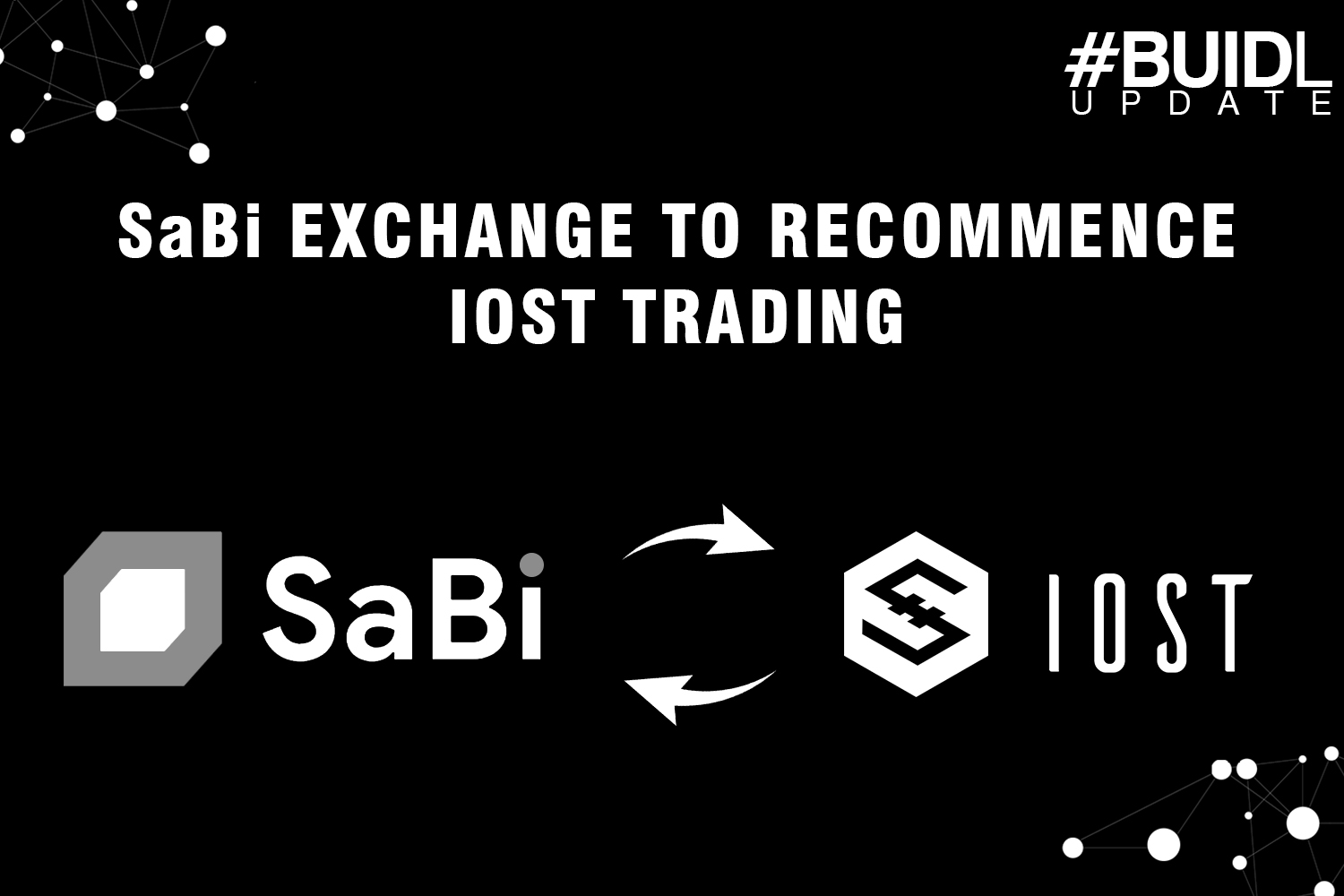 Dear Users,
The IOST Mainnet switch has been accomplished , SaBi Team will recommence the withdrawals of IOST on 14th March 2019.
After the IOST, Mainnet is launched, SaBi will no longer support the deposit and withdrawal of old IOST coins and you can only deposit and withdraw the new coins.
Please make sure that you use the deposit and withdrawal address of the IOST main-net for transactions.
– SaBi Team updates her customers
IOST Community Update
We have so much planned for the run-up to Mainnet launch, and Testnet v2.0 will be a vital step in that plan. Developers and projects can now prepare for DApp launches on this final Testnet version, which will then migrate onto Mainnet in February.
This was a statement made by IOST team on their Medium handle regarding the then intedned Testnet and Mainnet Launch which ha been successfully implemented.
Adding more in the Press Release, the team mentioned that last year, they released their first Developer Bounty programs, which coincides with the run-up to Mainnet to make sure they bring in as many developers as possible who are interested in working with and contributing to the IOST ecosystem.
Additionally, IOST released a series of articles which gives a complete overview of the IOST network, protocol and ecosystem. The first in this series were details about IOST's consensus mechanism and decentralized committee election process .