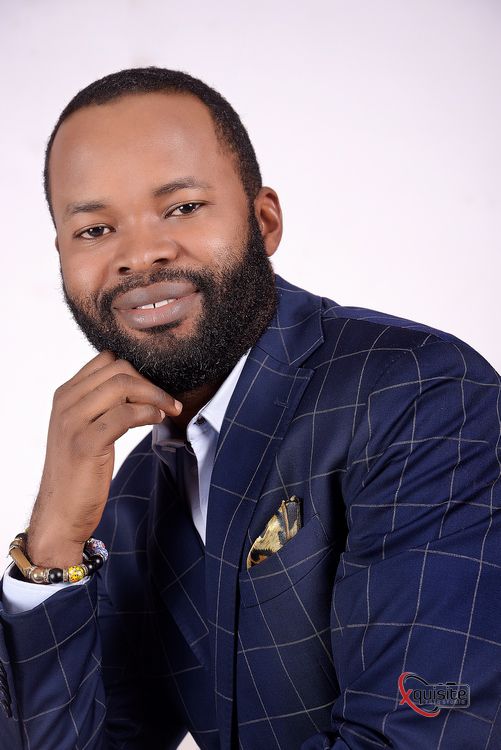 An Open Letter to CBN from Eric Annan
Eric Annan's open letter to the Central Bank of Nigeria (CBN) on its position (ban) on cryptocurrency transaction in Nigeria
Let me place a disclaimer, I'm not a Nigerian. I'm a Ghanaian who took an adventurous journey into Nigeria five years ago and landed in the Abuja-FCT. Everything I know today and I've done has been achieved in Nigeria in the last five years.
I was introduced to crypto and blockchain here in Nigeria, 2016, by a young man I met on my hustle in a Barcelona Hotel. This was after I'd suffered from a somewhat similar CBN order in August 2015, where no US Dollar was allowed to be paid in cash to an account in Nigeria – like the current one about crypto currency.
 My business folded up in that period and for over six months, things became extremely uncomfortable for a young man who had resigned his job and left his comfort zone in a self discovery mission to begin an entrepreneurship journey.
I never slept after I got to know this technology and innovation, realizing its imaginable potential and the fact that it's devoid of the painful experience I passed through with the seemingly centralized system with its arbitrarily incessant restrictions.
So to put it in context, I don't however pretend to have any implied right to poke my nose in the affairs of Nigeria, despite my ECOWAS citizenship privileges – especially so with the advent of AfCFTA.
But, I think I'm interested in the raging matter as an entrepreneur who has pioneered Blockchain startups with some aspirational Nigerians and other Africans on this journey in the last 4 years.
The company, I cofounded (KuBitX), was one of the very few in 2018 that took the bold step into building a full scale centralized crypto exchange.
We failed to scale after spending a fortune in building and paying allowances to a large team we put together and other inherent issues we encountered.
Fast forward, we pivoted and still leveraged the technology to build a cool financial solution that enables assets to be tokenized and exchanged between borders without necessarily interfacing with typical crypto.
I have had the privilege to attend most of "the" workshops and conferences. Notably, the first ever official conference, organized by Chartered Institute of Bankers Nigeria (CIBN) in February 28, 2017, on the subject of Cryptocurrency, where Mr. Musa Jimoh (Director of Payment, CBN), Muhammed Jibrin – CEO Suntrust Bank and many others were present and spoke.
The lead speaker from Accenture Nigeria, made a case for Nigeria to take a closer look at the technology and its inherent products like the cryptos. Others like the CEO of Suntrust also cited other jurisdictions' positions.
The Director of Payment at the CBN, clearly articulated the position of the Apex Bank on Bitcoin especially, as to why they (CBN) can't stop it nor control it, but they will keep their core role of consumer protection.
At the end of the panel discussion, the experts concluded that the country could not pretend to stay on the fence but must actively prepare to provide guidelines to address gnawing concerns and foster growth in this grey area in the economic architecture of the country.
A committee was set up there after, but nothing as at now has concretely come out of it anyways – at least to the best of my knowledge.
Fast forward, I was invited to CBN HQ for another stakeholder engagement, on August 10, 2017. This was to probe the issues further to enable the Apex Bank get enough insights or further and better particulars to start the process of fixing the lacuna in the existing laws and regulations.
In India, there is a similar case where the Reserve Bank put up a ban order in 2018.The INTERNET AND MOBILE ASSOCIATION OF INDIA petitioned the Supreme Court against the Reserve Bank of India to make a pronouncement in a Writ Petition (Civil) No.528 of 2018.
Perhaps, stakeholders like SIBAN, BNUG, CDIN and core local Crypto startups Founders may have to explore these options to get legal pronouncements from the Apex Court of Nigeria to guide this ever growing alternative financial system.
Also, I strongly believe the National Assembly could be petitioned to also have a say just as the United States of America Senate did after stakeholders and Founders and CEOs of different Blockchain and Crypto startups lobbied the Members of the Senate to look into the regulatory uncertainties to make the innovation thrive and we all know how that boosted growth. CashApp, Coinbase and quite recently, PayPal financials are far bigger than almost all the banks put together in Nigeria in the last 36 months. Not surprising, all the aforementioned institutions bank and trade Crypto.
The power of every nation is the ability to manage and control issuance and management of money and it's been so for a very long time. People have accepted it as the norm, it will take an extreme level of reflection and engagement through sincere conversation to get the government and regulatory bodies especially in Africa to see the beauty of a complete trustless system everybody has hope in to adjust and alter their stance to welcome this new normal into the system.
Trust is a very important element for community building and it's a distinctively human feeling which comes as a result of being reliable and not merely doing what you said you will do.
CBN and the entire government must engender confidence and trust to make people feel welcome to the table to have dispassionate conversation and dialogue to find a level playing ground.
The five page press release by the Apex Bank is not completely accurate. Quote- Second, the very name and nature of "cryptocurrencies" suggests that its patrons and users value anonymity, obscurity, and concealment. The question that one may need to ask therefore is, why any entity would disguise its transactions if they were legal? It is on the basis of this opacity that cryptocurrencies have become well-suited for conducting many illegal activities including money laundering, terrorism financing, purchase of small arms and light weapons, and tax evasion. Indeed, many banks and investors who place a high value on reputation have been turned off from cryptocurrencies because of the damaging effects of the widespread use of cryptocurrencies for illegal activities. In fact, the role of cryptocurrencies in the purchase of hard and illegal drugs on the darknet website called "Silk Road" is well known.
I've known the USD and many other fiat currencies have been used to perpetuate all these crimes since I became an adult and even before my father was born. The issue is not whether or not these crimes exist, there will be bad actors everywhere, no matter how sacrosanct the system is, we don't say because of few bad actors, we condemn the entire process and give it a bad name.
The question we should be asking is, how did the developed world handle this evolution?
How come the USA is able to track and support the likes of Coinbase, CashApp, Krakan and even PayPal etc, to thrive and make them comply with their regime framework? There are tons of positive lessons out there to learn, to shape our own peculiar circumstances. We don't need to work ourselves up as though we are looking at something that requires us to start from a blind slate.
The UK in 2019 gave a direction for all exchanges and Cryptocurrencies players two years to formalize their operations with proper KYC/AML documentation of their users and work to get licensed by 2021. This was done in a sincere manner and achieved a wider positive impact and co-operation from all stakeholders, not in a capricious manner.
I believe CBN has friends and colleagues at the UK Financial Conduct Authority (FCA) where ideas can be exchanged to make it work with the reality we have here..
Africa policymakers are late and more often than not play the 'I don't care' card, it's sad admittedly, we can't also just cruise, all because we've unstoppable people induced by peer-to-peer value exchange mechanisms that are challenging the status quo.
A chaotic situation breeds needless greed and society suffers! CBN must be helped to work on best practices for all to win. Africa must not be made to suffer from exploitation and territorial invasion by big tech and cabals in the Crypto space to milk our society.
I've opined for a number times, during CBN stakeholder engagements in Abuja August 10, 2017, that the CBN must not be afraid to rework their current laws and policy frameworks to align with the new normal – the current reality.
Blockchain has proven that power to create value doesn't rest solely on few, but I'm also with the view that, no society can exist without proper regulatory standards, it is in the interest of we the proponents of the new normal and the status quo to mutually find the best solution to ensure that technology comes to actually improve lives and empower, and not to antagonize our order. Blockchain, Crypto and decentralization alone can't 'become' mainstream with 'us' against 'them' mantra.
Yes, it's arguably true that we failed our youth, we created hopeless society, left our young people with nothing to fall on, we kept abusing the privilege we had as leaders who had the best of global training and associations, but we chose to impoverish our own people with iron hearts and cruelty.
The young people found and saw an opportunity to restart all over again with the reality of today. Blockchain and Crypto came as a savior to make up for the lack of employment, capital, social amenities  and a sense of hope to explore their crazy ideas and leapfrog their way up.
In the last five years, since some of us found this technology, with self determination and development, we've been able to create our own reality, to bring minds together and create businesses, trade and self finance our dreams with no support of the same people who left us as orphans in our own land.
I think the CBN has a case but it's a case of using a sledge hammer instead of a simple bolt and knot! CBN knows they can't ban a decentralized people's power. But CBN has the mandate to ensure everyone plays by the rules. We can't at one point as Africans, complain of a poor system and at the same time fail to act fair by ensuring our nations don't suffer.
What I know is happening in the Nigeria crypto market is more of a national security issue- when nations' financial sectors are massively under threat, every actor must be interested to protect it, else we will all fall.
I've my own reservations about how the Nigeria system is and that of the entire continent, but the big foreign invaders who found a market opportunity in Nigeria, can't let go of the millions they collect in fees with no accountability, all because we have a decentralized exchange where individuals need no permission to use.
Can an African multi billion project just open its operations into China all in the name of cloud computing, connected to banks for the citizens to jump on? If the answer is a big No, why do we think Nigeria and the entire continent should continue to be a free land for everybody to milk it with utter impunity?
The UK and many others have acted swiftly to curb the unregulated crypto exchanges.
The CBN needs help but players must see and feel that the intention is based on good-will in order to win the trust of everyone for proper engagement to ensure that mechanisms are put in place to curb the activities of the bad actors.
Trust is key and over the years, most African policymakers have used brute force and theocratic approach to attempt to solve problems.
We must understand that we are in a very difficult time, the solution to the current challenges can't be arrived at with the same mindset used to create the problem.
The policies of many countries are archaic and do not sink well with our current realities.
Time to review all existing laws and rules used for the last 60 years for the management of a centralized financial regime is inevitable – at least to align with the current reality of ever growing innovation and human evolution.
In five years if nothing is done, there shall be no economy left for Africa; and, while we ask for sanity, time to support local startups to have capacity to provide high liquidity and serve the growing Crypto adoption. Licensing is in order, for the country to benefit, but it should be done to protect local players. This should not be an opportunity to exploit through hefty licensing fees and requirements for local players.
Again, there should be local content and a strict process for foreign players who desire to take advantage of the huge market opportunity. It should be in the interest of Africa to ensure every foreign player joins hands with a local Blockchain startup as a protectionist mechanism.
Chaos in the world brings uneasiness, but it also allows the opportunity for creativity and growth.
Tom Barrett.
Dialogue and sincere conversation will create a fertile ground for growth, stimulating regulatory environments and create optimism for innovators to lead the society into possibilities.
My concluding point is, If you are not paying for the product; then you are the product! This is the world of double play, where technology enables businesses to create value for users and also find a way to double business value to make money.
This is a new marketplace, it's a marketplace that never existed before. It's a marketplace that trades exclusively in human futures, tokens, NFTs, DeFis etc at scale.
In so long as we have not yet achieved a complete token-to-token or crypto-to-crypto value exchange and that we still depend and rely on the over 100 years centralized structure to grow the alternative financial order, we need to work together until everyone is fully comfortable.
Just as a marketplace that trades pork or oil futures in the last several decades, the new market is human futures where data is the big elephant of the virtuoso circle of value captured within a symbiotic relationship.
Indeed, the future is inspiring but at the same time scariest for the world, and looking at how unprepared our policymakers, legislators, bureaucrats and even the politicians are, gives me a reason to be frightened the more
 I have read all the sordid pains my great grandparents went through during the 1800s, and seeing what the power of human data will do, in the next digital colonization, is even more devastating and realising that no concrete and deliberate steps are being taken to mitigate the shocks.
Time for all to consider Patriotic duty over the self and create stimulating society that pushes great ideas to thrive.
Pieced together by Eric Annan- On a mission to influence economic liberation in Africa using technology as a tool to ideate, execute, scale and impact.
Email: [email protected]
Medium Handle: https://link.medium.com/winN2Cw695