BUIDL AFRICA for the Month of February, 2020.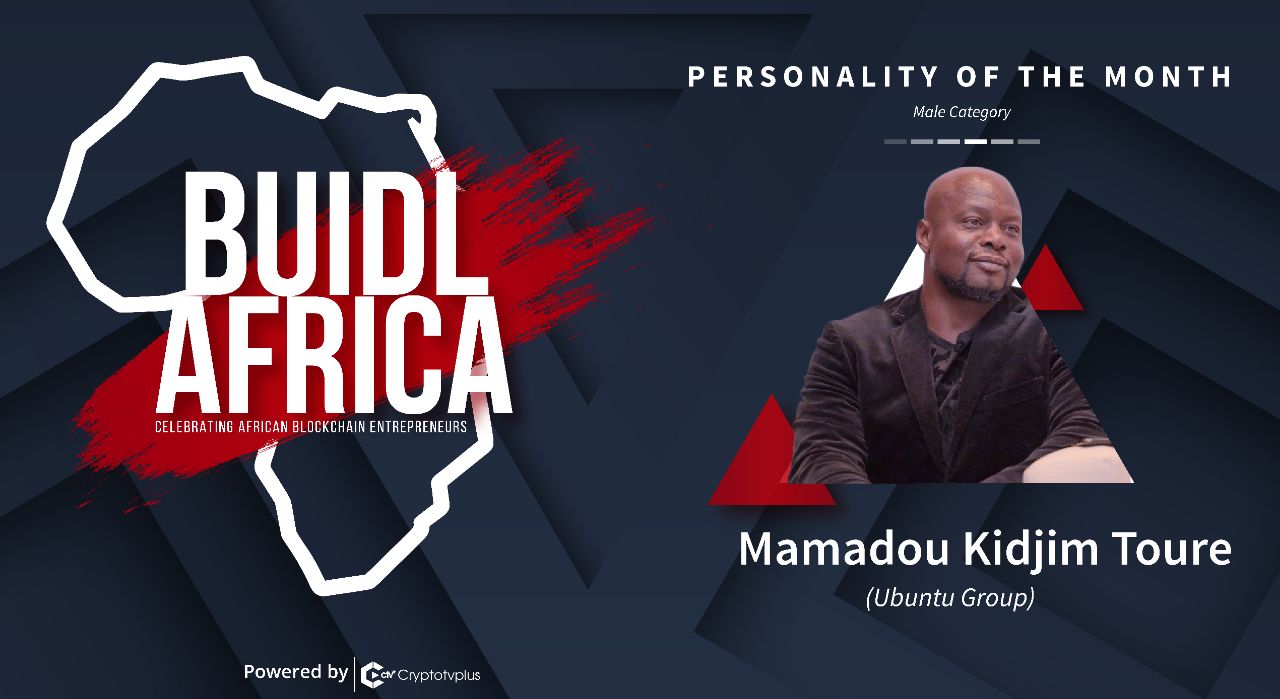 BUIDL AFRICA celebrates the developments, achievements and efforts of Africans as they work, contributing to making solutions that makes life easier and better. 

In honouring the outstanding works of Africans,  BUIDL AFRICA is proud to present for the month of February, some outstanding Africans doing great things in the continent. 
1. Personality of the Month
Mamadou is one of the most influential people in Africa. He is the founder of the Africa 2.0 Foundation which was the pioneer in designing, influencing and driving a vision for Africa through Advocacy and concrete scalable Impact Initiatives.

After a career at the World Bank Group Mamadou left his role as a Managing Director for GE Africa investment arm to start the Ubuntu Tribe (formerly Ubuntu Coin), a platform hosting an ecosystem allowing its community to own and transact digital assets backed by ethical gold.

The company has designed a shared economy model promoting people, profit planet and where all members of the community are eligible for shares in the company. Ubuntu Tribe has signed a partnership with 30 countries to be preferred digital currency and help set up a Panafrican Digital Asset Framework.
Roselyne is an economist, youth mentor and blockchain strategy consultant. She is the Chief Marketing Officer at Kesholabs Blockchain Centre, a Startup Studio in Kenya, Africa.
She is a keynote speaker & thought leader in Africa's budding blockchain ecosystem, having spoken in international conferences & media platforms on the need for innovation in and adoption of emerging technologies for economic efficiency & creation of new opportunities for youth in Africa as contributors, not just consumers in the global digital economy.

She is passionate about leading initiatives towards appreciating & adopting Blockchain technology.

2. Community Manager of Month
Stephen Sunday from Aeternity.
Stephen Sunday, A blockchain and Cryptocurrency enthusiast with so much passion for grassroot adoption of the technology. He is the CEO of KusuConsult a blockchain consulting firm and also, he together with his team pioneered the development of a blockchain DApp (Univote) which was used in University of Jos to conduct the first public election on blockchain in Africa.

He has been working with a couple of Blockchain companies to help push grassroot adoption in Nigeria and Africa at Large. He is currently Aeternity's lead Ambassador for Nigeria
3. Blockchain Article of the Month –
"WAKE UP CALL ON AFRICANS IN THE BLOCKCHAIN SPACE"
Author: Eric Ohene-Agyekum Annan, Cofounder/CEO at KuBitX Limited

Entrepreneur/Blockchain Advocate Cofounder KuBitX-Pan African Blockchain Solutions Company. Founded Digitalkudi.com cryptocurrency trading platform in Nigeria and Ghana.

Former Lead Technical Account Manager at Huawei Technologies. Strongest values are that money is a byproduct of satisfaction obtained as a result of giving meaningful service to people.

The desire to create such entities in collaboration with a team of selfless individuals, is to enable Africans especially, have a stake in this ever growing new economy of financial independence, freedom and economic liberation.
4. Blog of the Month – BitcoinAfrica.io
Bitcoin Africa is a leading African information and news portal publishing contents with the aim of promoting bitcoin and its underlying technology in Africa. It also offers events & conference listing services across Africa.
5. Brand of the Month- Buycoins (buycoins.africa)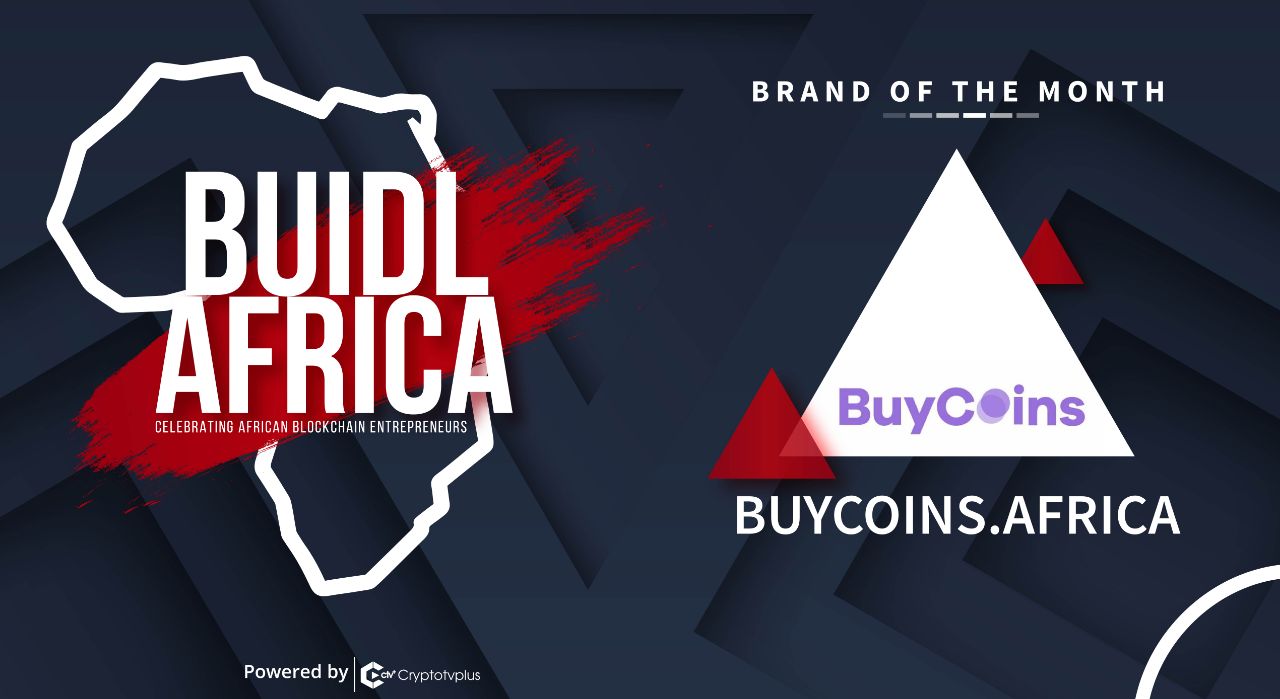 BuyCoins is a service that enables users to trade cryptocurrency instantly with great ease. Currently based in Lagos, Nigeria and available in both iOS and Android devices, BuyCoins allows users to buy/sell cryptocurrency directly via the app easily.
According to BuyCoins, passionate about safe, secure, easy, convenient and instant transactions, its goal is to provide a platform that serves our users' needs – whether it is buying, selling, storing or transferring Bitcoin, Ethereum, and Litecoin – as conveniently and quickly as possible.
6. Product of the Month – First Kudi (FirstKudi.com)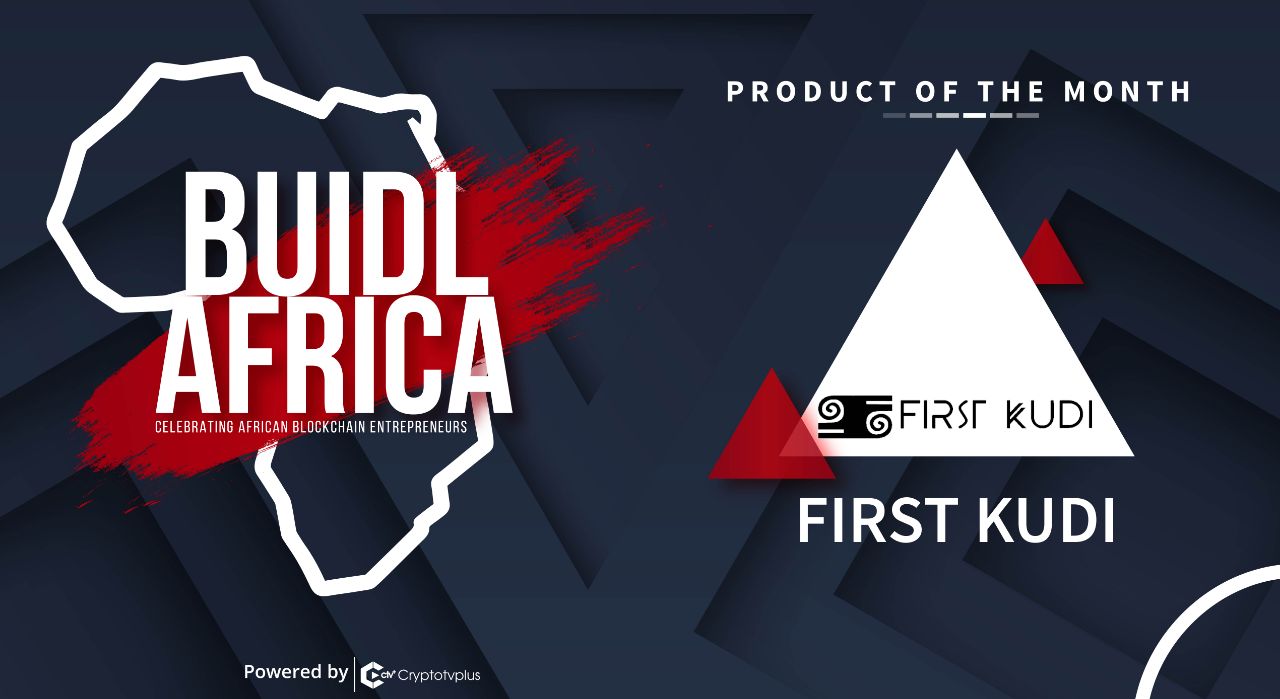 First Kudi was founded with the sole purpose of bringing the revolutionary technologies of blockchain and digital currencies to individuals on the african continent.

First Kudi empowers users to Buy, sell, send & receive digital assets including Bitcoin and U.S. Dollar stable coin, send local currencies like the Naira to friends and family for zero transaction fees, revolutionizing businesses with instant peer-to-peer transactions using local currency, make bill payments through enhanced payment networks and channels and make automated group payments quickly and securely

First Kudi was built in partnership with Ferrum Network, a high-speed decentralized network for real-world financial applications that allow people to take control of their financial lives.