Can Cryptocurrencies Truly Be Our Saviour when Economies are Crashing?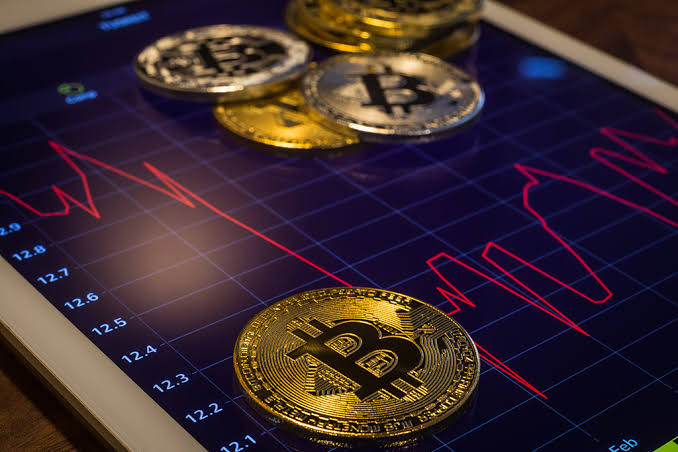 Cryptocurrencies & blockchain, the technology upon which cryptocurrency runs has been touted as truly revolutionary. After the first cryptocurrency went live in 2009, it sparked a light in dim time.
Necessitating an escape from the financial world controlled by the fraudulent and manipulative government and corporations. Bitcoin was seen as the saviour to the dying fiat currencies which has continually robbed people of their wealth through inflationary pressures aggravated by reckless government funds mismanagement.
As a tool for radical and transformative change, Bitcoin has grown from insignificance into global relevance today. But what is its position as of today?
The Idea & Industry
The cryptocurrency industry has grown considerably over the years. From a single cryptocurrency to thousands of crypto tokens or coins, each doing something of its own, although others bear similarities in their designs and functions.
The idea behind bitcoin and cryptocurrency generally was a rebellious idea. An idea that stems from the disgust of the maladministration of the fiat currency.

This distrust resulted in the writing of the bitcoin white paper with its significant title "A Peer-to-Peer Electronic Cash System".
An alternative financial system that doesn't require the trust of a third party to enable the flow of economic events. Such a revolutionary idea. An idea which has turned into a global multibillion-dollar industry and growing still, at an impressive rate.
Alternative Tender
Crypto enthusiasts have always wanted to use their crypto to purchase daily goods, pay bills and do just about what the naira, dollar, euro, pounds, etc do. As much as they want to acquire that "Lambo", they also would love to use their bitcoin to purchase their coffee, ice cream, etc.
Over the years with several firms developing great solutions, users are now able to purchase items using crypto but then, there exists a fundamental problem. Are they paying in crypto or fiat? This is a contestable argument.
If I send my bitcoin directly to the seller in exchange for a plate of tasty Nigerian jollof rice, am I paying with bitcoin or naira? For most, it's understandable they are paying with bitcoin.
But then, I am paying in naira. Reason being that the jollof rice is priced in Naira NGN. The difference here is WITH and IN. A matter of semantics.
Crypto Volatility
For most people who do not see cryptocurrency gaining global adoption as an effective means of economic exchange, their reason mostly stems from the volatile nature of this new asset class.
The fear of receiving payment of 4500NGN for goods sold at 5000NGN in BTC has been a significant argument against why cryptocurrency will be used for economic exchange. 
Although newer products have emerged that seek to remedy this issue by providing instant clearing for crypto transactions, crypto faithfuls still hold on to the belief that volatility is a feature, not a bug.
Stablecoins
Stablecoins now provide a safe way of protecting oneself against volatility. Stablecoin facilitates crypto security as well as the non-volatile nature which fiat of sound economies carries.
This presents stablecoins as a valid alternative to national fiat currencies. Currently, there are lots of activities ongoing for nations in a bid to develop their own Central Bank Digital Currency – CDBC.
In times of great national distress, the value of fiat currencies is normally shaken. This is normal and is why nations try as much as possible to prevent events that may destabilize their nations due to the correlative effects to their national currencies.
Covid-19
The current pandemic sweeping across the nations of the world is a true definition of distress. For Nigeria as a country with the majority of its revenue tied to Crude Oil, it faces serious economic challenges which have resulted in a reduction in the value of the naira.
The Central Bank of Nigeria a few weeks back via a circular announced that the present fundamentals do not support the devaluation of the naira yet, however, there have been reports of commercial banks charging users above N400 per dollar.
While the purpose of this article is not to examine the naira and the several elements affecting it, this premise was necessary since it's a fiat currency.
This begs the question Can cryptocurrency truly be our saviour when economies are crashing?
Nigeria is not the only nation currently affected by the Coronavirus pandemic. In fact, Nigeria is one of the countries with fewer cases.


Though, this isn't the only reason for the current position of the naira. Cryptocurrencies like bitcoin are notably volatile and in times of national or global crisis, people would argue they can't hold value.
The next alternatives are usually Stablecoins, an innovation that is not even up to seven years since the very first stablecoin was introduced. But then this comes with a problem of its own.

Since Stablecoins are pegged to their fiat currency counterparts, as the fiat currency of a nation goes down, the same goes for the stablecoin.
While it is understandable that not all nations will go to dust at the same time, people may move from one country's fiat currency pegged stablecoin to another. And this will just be an organized and consented pump.
The problem remains that cryptocurrency may not be the saviour when the economies are crashing. The only way this can be is when the goods are priced in a standard unit of a coin, perhaps BTC.