Akoin Partners with BitMinutes to Take Banking Facilities to the Unbanked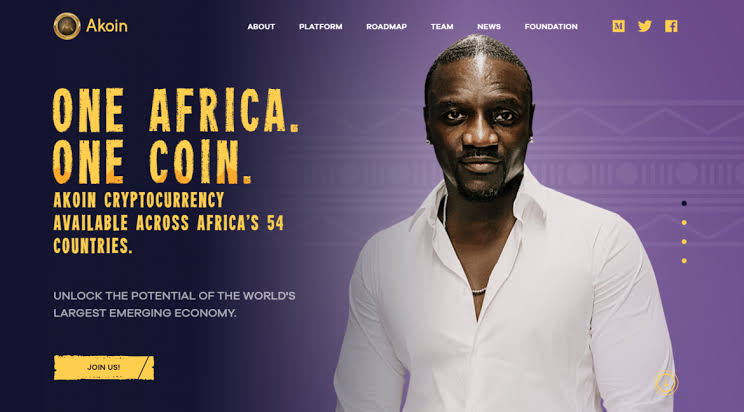 Senegalese-America award winning artist Akon through his cryptocurrency Akoin has partnered with BitMinutes to bring banking to the unbanked spread across various economies of the world.

The partnership comes after the official launch of the Akoin cryptocurrency. Akon's joining hands with prepaid airtime token, BitMinutes, is to help bring to life his banking the unbanked vision.

In Africa and across the world, millions of people are currently without access to the banking system and this presents a huge opportunity for newer and revolutionary financial products aimed at solving the myriads of challenges.

For regions such as Kenya, mobile money has evolved to be a significant market and still growing tremendously across nations owing to limited access to financial products.

The partnership with both organizations according to COO of Akoin, Lynn Liss, will see to tackling the challenges and enable users to transact using financial models they are familiar with.

She went further saying, "Our relationship with BitMinutes provides the cornerstone for how we achieve our shared vision for bringing financial inclusion to rising economies such as Africa; starting with prepaid minutes as a medium of exchange was a clear pathway for us given the store of value people in Africa already recognize there, and is the first step in bringing more users into our blockchain-based economy we're developing at Akoin."
The BitMinutes application is according to Tom Meredith, the CEO of BitMinutes, is not only practical, but intuitive for these regions… Leveraging this growing store of value already found in prepaid minutes, BitMinutes expanded services also include micro-lending where prepaid minutes serve as collateral. Trusted Area Network (TAN) agents are highly vetted and become BitMinutes micro-lending agents, in addition to providing cash in and cash out services to those using the platform."
Akoin holders will be able to swap a portion of their akoins to BitMinutes to enjoy all the features that the new dapp to be launched soon on the Stellar-powered blockchain has to offer.
"BitMinutes will offer Akoin holders free money transfers to 1.2 billion accounts across Africa and free mobile top-up for four billion mobile phones. The firm will also provide access to prepaid airtime capabilities and micro-lending and "cash in/out services." – Lynn Liss.