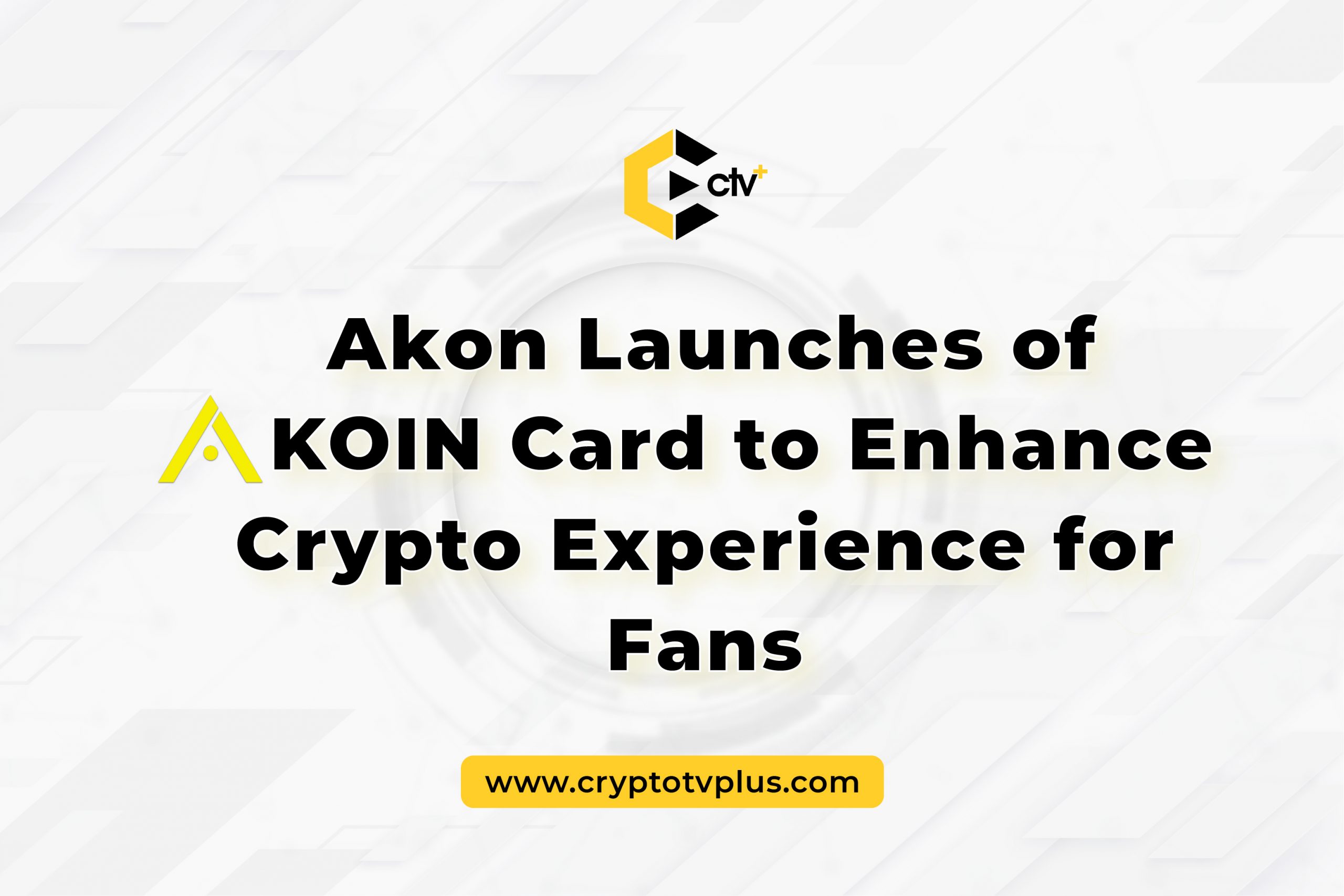 Akon Launches AKOIN Card to Enhance Crypto Experience for Fans
Akon's Mastercard Deal Sees Launch of AKOIN Card to Enhance Crypto Experience for Fans
Music star Akon is one of the high-profile celebrities leading a crypto revolution in the African continent through mind-blowing innovations.
The musician's latest efforts see him partner with global payment service provider MasterCard to provide a seamless crypto experience for his fans and Africans in general.
Akon has released a payment card (the AKOIN card) in conjunction with MasterCard to facilitate payments for goods and services directly with the AKOIN cryptocurrency — a digital currency which the artist started developing in 2018.
Announcing the card's launch via his official Instagram account, the Senegalese-American singer revealed that the AKOIN Card will allow users to spend their AKOIN (AKN) token wherever MasterCard is accepted.
This includes stores with support for MasterCard payments. In addition, his post stated that the AKOIN cryptocurrency is available on BitMart.com while enjoining fans to get the token before listing on major exchanges begins.
Read also;
Akon Scales the AKN Currency Ahead of Opening His Akon City

Akon Shares Future Hopes for His Futuristic Akoin City

Akon Builds Akoin Cryptocurrency Ecosystem on Stellar Blockchain
The AKOIN Card is one of Akon's several innovative antecedents in the African crypto community.
Notably, he plans to incorporate the AKOIN cryptocurrency into the futuristic crypto-themed and carbon-neutral city he is building in Senegal— Akon City.
For the Akon City project, the singer received a $6 billion construction grant from US-based consulting and engineering firm KE International in June 2020.
The city will be completed by 2030 and will feature in phase 1 (phase 1 is scheduled for completion by 2023) a state-of-the-art hospital and mall, residences, hotels, a police station, a school, a waste facility and solar power plant that will aid its carbon-neutral objective.
While we continue to witness the emergence of fan tokens, particularly sports tokens, Akon's AKOIN is not one since it is intended for general use.
The musician failed to mention if the AKOIN token gives fans special privileges such as VIP access to song releases or albums, concerts and tours.
What do you think of story? Share your comments below.