Aviatrade now sells Private Jets for Bitcoin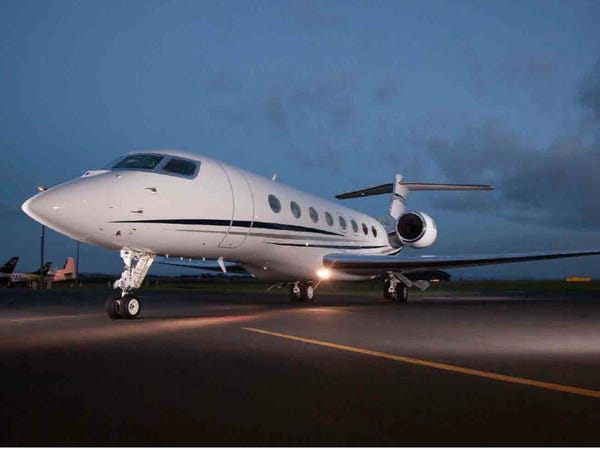 Aviatrade, a company that deals with the sales of private Jets, has now enabled the payments for its aircrafts in cryptocurrencies such as Bitcoin among others as reported by news website Business Insider. The maiden aircraft up for sale in cryptocurrency displayed on the company's website is a Gulfstream G650ER. The aircraft made six years ago is America's largest in range of manufacturers goes for a whooping $40 million dollars or 3,859 bitcoins. The jet is a similar model to that of Elon Musk and Jeff Bezos.
Payment in cash is said to have limitations by national borders and restrictions and buyers have resorted to looking for alternatives to make expensive purchases according to the president of Aviatrade, Phillip Rushton while speaking with Business Insider. However, the global pandemic has brought a change to every industry in which the aviation industry isn't left out. Private aircraft sellers have been resorting to cryptocurrency to attract buyers across the world.
However, Aviatrade isn't the first private jet sales company to make this move. Another company in the business of sales, leasing, chartering and management of private jets, Kaizen aerospace also accepts cryptocurrencies for its services according to the company's chairman.
"We are offering clients the opportunity to pay in Bitcoin and other cryptocurrencies for our services, whether they're buying an aircraft, doing maintenance, chartering, or whatever it may be. Because, if someone calls you on a Saturday for a charter, they can't do a wire transfer", Fabrizio Poli (Kaizen Aerospace's chairman) said in an interview on BizJet TV as reported by decrypt.co.
Poli also included that Bitpay, a blockchain payments processing company has processed about 15 transactions where crypto was used as payments for Private jets. He noted that the money was exchanged to fiat first with 1% service fee.
The COVID-19 pandemic has seen to firms going digital for payments for their services due to the limitations with cash. Kaizen aerospace and Aviatrade have joined the bandwagon of such firms that accepts payments in bitcoin for any of their services. This will foster cryptocurrency adoption.