Zambia Will Appreciate and Use Blockchain Technology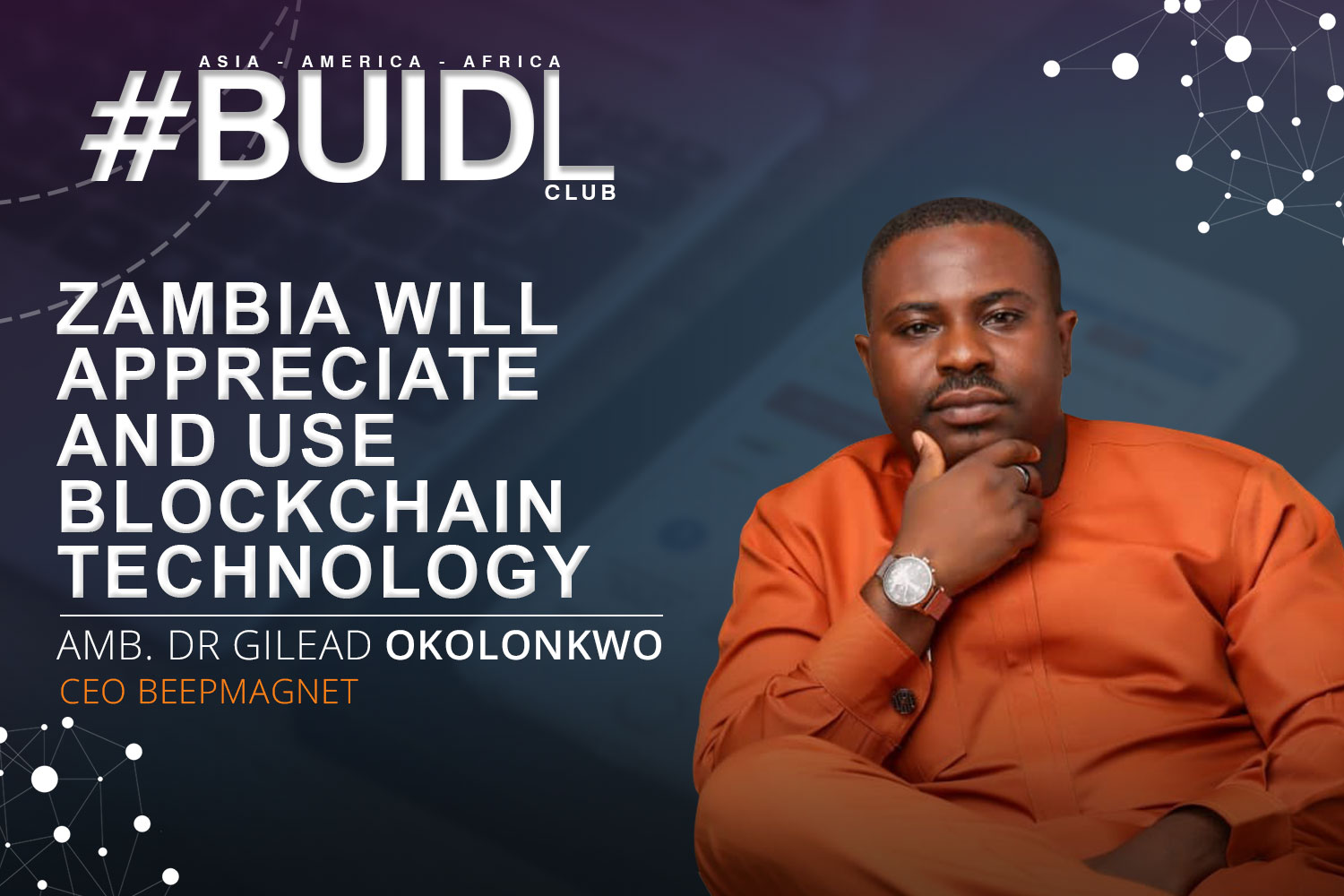 As a blockchain enthusiast, the reality of Africa adoption, solution and contribution to blockchain technology became clearer on my visit to Zambia.
As a speaker at the just concluded ' Executive leadership Summit with the theme: The Heroes we deserve, hosted by Peace mind Foundation and YESBUD university Zambia, I was able to open the minds of delegate who came from different parts of Africa and beyond for the event on the need for African countries to join the education and adoption of blockchain technology not from a passive vantage point but from an active point of contribution as a Player, not a spectator or FAN.
His speech was focused on tactical and strategic Action to drive mass adoption of blockchain technology with case study of BMCToken, referencing 11 use case that BeepMagnet International Group have developed and integrated during the design of BMCT blockchain, to solve Africa problems and support Exchange platform to boost Africa blockchain projects and currency pairs in the crypto exchange market. My presentation was focused on 4 use-cases adopted by BMCT and powered by Beepmagnet international group.
a. Sisibox to drive woman adoption of blockchain in Africa.
b. Mobdoctor to drive medical consulting exchange for Africa.
c. BeepXchange to drive digital and borderless banking service on blockchain in Africa through SUREBANQA blockchain platform that powers SurePay and SureSWAP.
d. QDiscount application to create a global merchant inclusion, to drive the distribution of BMCT master node and accommodate Fiat and crypto inclusion to gradually bring merchants to adopt blockchain in Africa.
Present and represented at the event were:
a. Hon. Samuel Losuron Poghisio (Senator Kenyan Parliament Kenya)
b. Kiwanda Godfrey Ssuubi (minister of state Tourism Uganda)
c. Hon. Elvis Martin (National Youth Ambassador Australia)
d. Hon. Anastacia Ndhlovu (former Minister of tourism Zimbabwe)
e. Amb. Eno Praise (co-founder/West Africa director PAN Africa leadership and Entrepreneurship development centre Nigeria)
f. Amb. Dr Hillary Emoh (country Director World Habitat Ambassador's foundation ( WHAF INTL) Nigeria)
G. Amb. Dr. Babalola Omoniyi (Founder Pan African Leadership and Entrepreneurship development Centre)
H. Alhaji Dr. Aliyu Abubakar (CEO Real Option Limited)
I. Dr. Bright Echefu (CEO TStv Africa)
and other Top African CEO and Change Agents were present.
The event was climaxed with the conferment of Honorary Doctorate degree to distinguished Africa leaders in various field of endeavour on their achievement and contribution in their immediate community by YESBUD University Zambia.
I was Conferred Honorary Doctorate in Management Amb. Dr Gilead Okolonkwo is my new designation
When asked what opportunities he saw in Zambia, he had this to say;
This Question is very timely, I took a tour in Lusaka with other African leaders, this was our observation and findings:
The currency value of Zambia known as kwasha was high but not reflected in the economy or daily lives of its citizens. Their local currency was scarce, not available as we visited 5 local bureau the change and their local currency was not available, but they had dollars. This got me thinking. What came to my mind was blockchain technology to drive digital and borderless banking. I saw an opportunity to tokenize their local currency to empower the people, I also saw a huge opportunity for QDiscount application to create additional value to the consumer and attract more people to Zambia.
I am using this medium to talk to African blockchain drivers to research Zambia, we have a golden opportunity there.The goal is to strengthen the purchasing power of Zambian local currency with the support of blockchain technology aimed at driving her tourism
Beepmagnet intel group will move into action to set the pace for other blockchain companies or enthusiast, our focus is education and setting the standard of USE CASE of blockchain technology from a consumer loyalty perspective of BMCT blockchain.
In his remarks he Dr. Gilead thanked the YESBUD University President and Chancellor for the opportunity to experience and share ideas in Zambia.
Facebook's Libra Project White Paper Is Officially Out: Pushes for the Internet of Money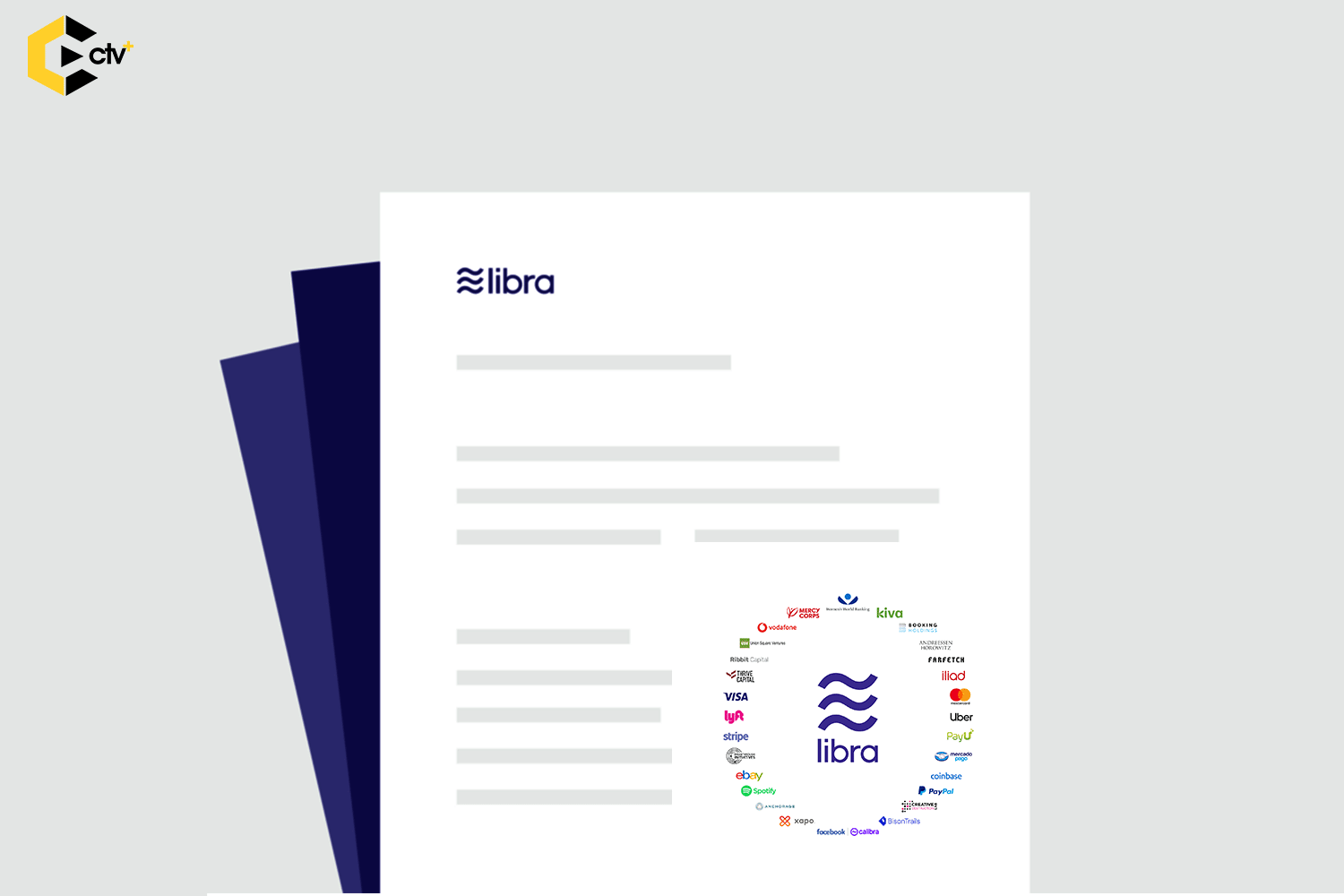 After months of speculation and a nonofficial statement from the Facebook team after the news break by Bloomberg reports on the rumoured cryptocurrency project secretly being worked, Facebook's Libra Project White Paper is officially out.
Facebook clearly outlines its mission and vision for the Switzerland registered project.
It's mission according to the whitepaper reads
"Libra's mission is to enable a simple global currency and financial infrastructure that empowers billions of people."
Facebook is clearly ready for another phase of its reign as a social media giant housing more than a quarter of the world's population. It is home to more than 2 billion users with its aggregated user base for WhatsApp, Instagram, Facebook and Messenger.
With the Libra's project cryptocurrency dubbed the Globalcoin, Facebook is going to have an impact in the cryptosphere coupled with the influence of the founding members such as Coinbase, Visa, Spotify, Mastercard, Uber, Paypal, and others who have invested about $10million each into the project.
Facebook wants to make Libra the evolution of Paypal with the wish that it will be simpler to establish, easier to use as a payment means with fewer transaction fees, more accessible to the unbanked, more flexible and durable through decentralisation.
In its Libra document, Facebook writes:
"Success will mean that a person working abroad has a fast and simple way to send money to family back home, and a college student can pay their rent as easily as they can buy a coffee."
Alongside Libra network, Facebook is also launching Calibra, a subsidiary company that will handle the transactions and protect users privacy. The goal of Calibra is "to provide financial services that will let people access and participate in the Libra network," and it will be readily available in Messenger and WhatsApp and also as a standalone app.
The control of the Libra network will not be solely Facebook's duty since it is decentralized to include all the 28 founding members. It is the association's duty commonly referred to as "Libra Association" to promote the open-sourced Libra blockchain and also sign up businesses to accept Libra for payment. It rests upon them to recruit more founding members as Facebook says it wants to reach 100 members before the official launch of Libra.
The unit of the Libra cryptocurrency is Libra just like the unit of a dollar is cent. Libra is represented by a three wavy horizontal line Unicode character ≋ like the dollar is represented by $ or the naira by #. The value of a Libra is meant to stay largely stable since it is a stable coin. Its stability will make it be a good medium of exchange, as merchants can be confident as they will be assured they won't be paid a Libra today that will be lesser than the amount tomorrow.