Zambia Will Appreciate and Use Blockchain Technology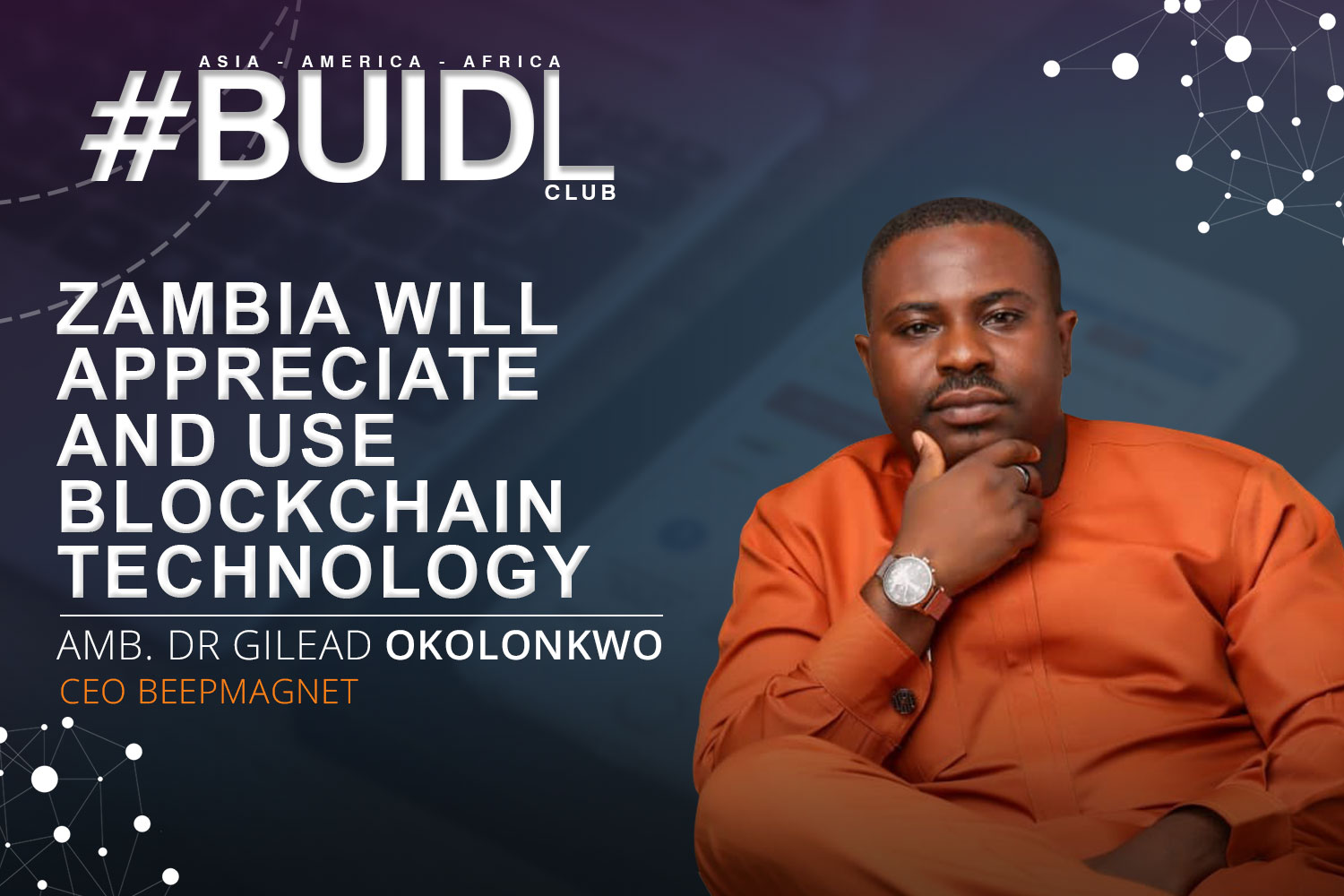 As a blockchain enthusiast, the reality of Africa adoption, solution and contribution to blockchain technology became clearer on my visit to Zambia.
As a speaker at the just concluded ' Executive leadership Summit with the theme: The Heroes we deserve, hosted by Peace mind Foundation and YESBUD university Zambia, I was able to open the minds of delegate who came from different parts of Africa and beyond for the event on the need for African countries to join the education and adoption of blockchain technology not from a passive vantage point but from an active point of contribution as a Player, not a spectator or FAN.
His speech was focused on tactical and strategic Action to drive mass adoption of blockchain technology with case study of BMCToken, referencing 11 use case that BeepMagnet International Group have developed and integrated during the design of BMCT blockchain, to solve Africa problems and support Exchange platform to boost Africa blockchain projects and currency pairs in the crypto exchange market. My presentation was focused on 4 use-cases adopted by BMCT and powered by Beepmagnet international group.
a. Sisibox to drive woman adoption of blockchain in Africa.
b. Mobdoctor to drive medical consulting exchange for Africa.
c. BeepXchange to drive digital and borderless banking service on blockchain in Africa through SUREBANQA blockchain platform that powers SurePay and SureSWAP.
d. QDiscount application to create a global merchant inclusion, to drive the distribution of BMCT master node and accommodate Fiat and crypto inclusion to gradually bring merchants to adopt blockchain in Africa.
Present and represented at the event were:
a. Hon. Samuel Losuron Poghisio (Senator Kenyan Parliament Kenya)
b. Kiwanda Godfrey Ssuubi (minister of state Tourism Uganda)
c. Hon. Elvis Martin (National Youth Ambassador Australia)
d. Hon. Anastacia Ndhlovu (former Minister of tourism Zimbabwe)
e. Amb. Eno Praise (co-founder/West Africa director PAN Africa leadership and Entrepreneurship development centre Nigeria)
f. Amb. Dr Hillary Emoh (country Director World Habitat Ambassador's foundation ( WHAF INTL) Nigeria)
G. Amb. Dr. Babalola Omoniyi (Founder Pan African Leadership and Entrepreneurship development Centre)
H. Alhaji Dr. Aliyu Abubakar (CEO Real Option Limited)
I. Dr. Bright Echefu (CEO TStv Africa)
and other Top African CEO and Change Agents were present.
The event was climaxed with the conferment of Honorary Doctorate degree to distinguished Africa leaders in various field of endeavour on their achievement and contribution in their immediate community by YESBUD University Zambia.
I was Conferred Honorary Doctorate in Management Amb. Dr Gilead Okolonkwo is my new designation
When asked what opportunities he saw in Zambia, he had this to say;
This Question is very timely, I took a tour in Lusaka with other African leaders, this was our observation and findings:
The currency value of Zambia known as kwasha was high but not reflected in the economy or daily lives of its citizens. Their local currency was scarce, not available as we visited 5 local bureau the change and their local currency was not available, but they had dollars. This got me thinking. What came to my mind was blockchain technology to drive digital and borderless banking. I saw an opportunity to tokenize their local currency to empower the people, I also saw a huge opportunity for QDiscount application to create additional value to the consumer and attract more people to Zambia.
I am using this medium to talk to African blockchain drivers to research Zambia, we have a golden opportunity there.The goal is to strengthen the purchasing power of Zambian local currency with the support of blockchain technology aimed at driving her tourism
Beepmagnet intel group will move into action to set the pace for other blockchain companies or enthusiast, our focus is education and setting the standard of USE CASE of blockchain technology from a consumer loyalty perspective of BMCT blockchain.
In his remarks he Dr. Gilead thanked the YESBUD University President and Chancellor for the opportunity to experience and share ideas in Zambia.
PO8 Tokenizes Underwater Artifacts in Bahamas – Says Africa can be next
With the assistance of the blockchain, P08 aims to utilise new maritime technologies, artificial intelligence and robotics to recovering lost cultural heritages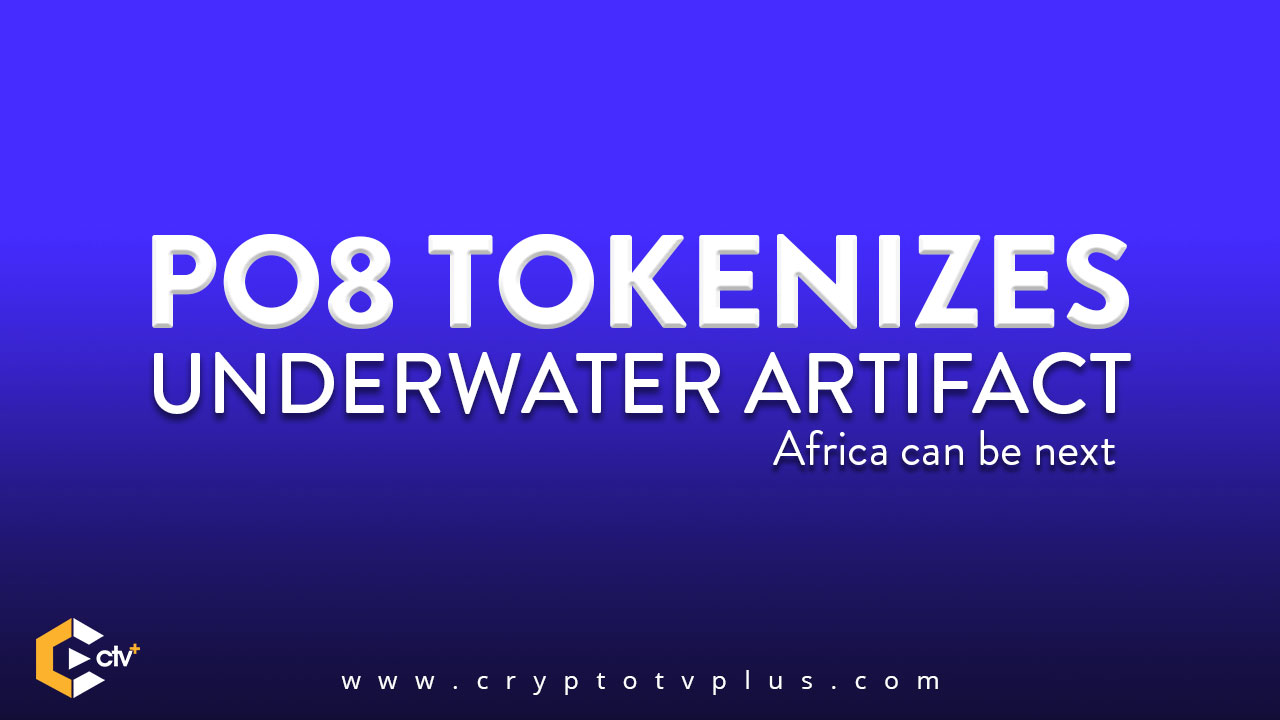 The treasures hidden under the sea will likely remain undiscovered if we all focus on the surface world. However, Bahamas based blockchain company, P08 is changing the underwater narrative as it is creating blockchain solutions to aid in underwater archaeology. The company aims to make marine archaeology accessible through its decentralized applications (DApps).
With the assistance of the blockchain, P08 aims to utilise new maritime technologies, artificial intelligence and robotics to recovering lost cultural heritages that have been shipwrecked in Africa, the Caribbean islands, and other countries. Basically, it's a decentralised, secure and transparent form of underwater treasure hunting.
PO8 CEO Matthew Arnett and co-founder and COO Raul Vasquez plan to help African nations benefit from the tokenization of newly recovered underwater artifacts. It plans to utilise the blockchain technology and Non-Fungible Tokens (NFTs) to monetize the ownership of $100B dollars worth of sunken artifacts in Bahamian waters.
OWNERSHIP RIGHTS HANDED TO TOKEN HOLDERS
P08 will transfer the ownership rights of any recovered artefact with its economic value into a digital title. However, the recovered items will be kept in the custody of the PO8 Museum Foundation to be preserved and exhibited. It took 18 months for PO8 to assemble its team of marine archaeology and tech, a Dream Team of sort. Included in this team are Dr. David Gallo, TITANIC expedition; Mr. Claudio Bonifacio Shipwreck researcher and author; Troy Launay, member of the Apollo F-1 engines recovery team and Evan Kovacs, a professional underwater photographer.
PO8 aims to be a force to be renown with in the Caribbean Islands, Africa and the world at large. The tech company aims to impact the Bahamas first through the provision of local jobs in marine habitat protection, tech and tourism. Vasquez explained how the company aims to build resources in the African continent saying, "This is the retooling of professionals from downtrend industries to servicing new tech industries launching in Africa…We welcome the opportunity to join arms with local governments to promote sustainability and capacity building through underutilized resources. Entire populations stand to benefit."
The company also aims to create its first Archeological Treasure and Maritime Museum By restoring artifacts discovered from its shipwreck sites. PO8 recently received the 2018 Creative Business Cup Award at Demand Solutions in Santiago, Chile from the Inter-American Development Bank (IDB).
P08 is currently running its Security Token Offering. For more information on how to get involved or to inquire about its STO, visit https://po8.io/