Zambia Will Appreciate and Use Blockchain Technology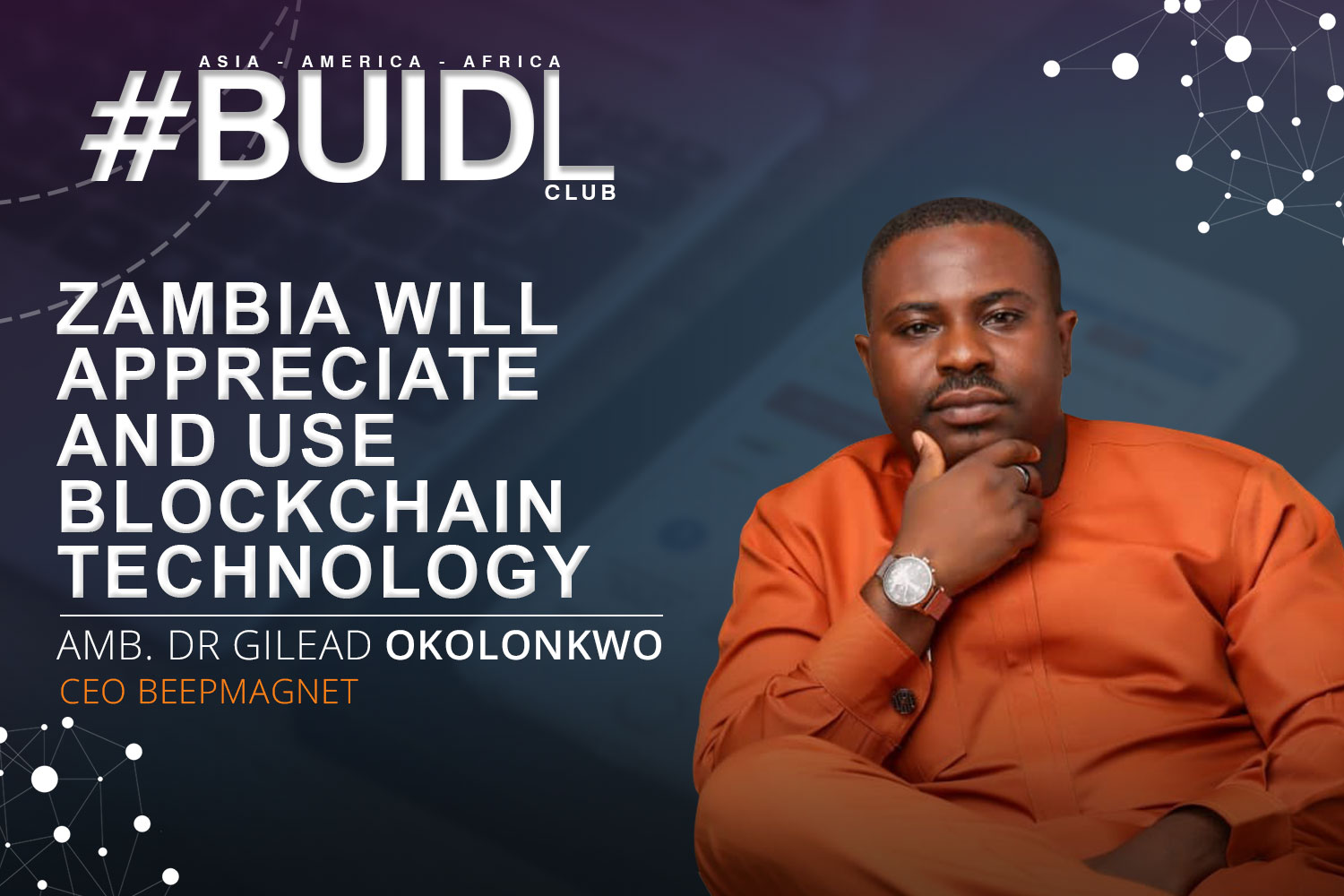 As a blockchain enthusiast, the reality of Africa adoption, solution and contribution to blockchain technology became clearer on my visit to Zambia.
As a speaker at the just concluded ' Executive leadership Summit with the theme: The Heroes we deserve, hosted by Peace mind Foundation and YESBUD university Zambia, I was able to open the minds of delegate who came from different parts of Africa and beyond for the event on the need for African countries to join the education and adoption of blockchain technology not from a passive vantage point but from an active point of contribution as a Player, not a spectator or FAN.
His speech was focused on tactical and strategic Action to drive mass adoption of blockchain technology with case study of BMCToken, referencing 11 use case that BeepMagnet International Group have developed and integrated during the design of BMCT blockchain, to solve Africa problems and support Exchange platform to boost Africa blockchain projects and currency pairs in the crypto exchange market. My presentation was focused on 4 use-cases adopted by BMCT and powered by Beepmagnet international group.
a. Sisibox to drive woman adoption of blockchain in Africa.
b. Mobdoctor to drive medical consulting exchange for Africa.
c. BeepXchange to drive digital and borderless banking service on blockchain in Africa through SUREBANQA blockchain platform that powers SurePay and SureSWAP.
d. QDiscount application to create a global merchant inclusion, to drive the distribution of BMCT master node and accommodate Fiat and crypto inclusion to gradually bring merchants to adopt blockchain in Africa.
Present and represented at the event were:
a. Hon. Samuel Losuron Poghisio (Senator Kenyan Parliament Kenya)
b. Kiwanda Godfrey Ssuubi (minister of state Tourism Uganda)
c. Hon. Elvis Martin (National Youth Ambassador Australia)
d. Hon. Anastacia Ndhlovu (former Minister of tourism Zimbabwe)
e. Amb. Eno Praise (co-founder/West Africa director PAN Africa leadership and Entrepreneurship development centre Nigeria)
f. Amb. Dr Hillary Emoh (country Director World Habitat Ambassador's foundation ( WHAF INTL) Nigeria)
G. Amb. Dr. Babalola Omoniyi (Founder Pan African Leadership and Entrepreneurship development Centre)
H. Alhaji Dr. Aliyu Abubakar (CEO Real Option Limited)
I. Dr. Bright Echefu (CEO TStv Africa)

and other Top African CEO and Change Agents were present.
The event was climaxed with the conferment of Honorary Doctorate degree to distinguished Africa leaders in various field of endeavour on their achievement and contribution in their immediate community by YESBUD University Zambia.
I was Conferred Honorary Doctorate in Management Amb. Dr Gilead Okolonkwo is my new designation
When asked what opportunities he saw in Zambia, he had this to say;
This Question is very timely, I took a tour in Lusaka with other African leaders, this was our observation and findings:
The currency value of Zambia known as kwasha was high but not reflected in the economy or daily lives of its citizens. Their local currency was scarce, not available as we visited 5 local bureau the change and their local currency was not available, but they had dollars. This got me thinking. What came to my mind was blockchain technology to drive digital and borderless banking. I saw an opportunity to tokenize their local currency to empower the people, I also saw a huge opportunity for QDiscount application to create additional value to the consumer and attract more people to Zambia.

I am using this medium to talk to African blockchain drivers to research Zambia, we have a golden opportunity there.The goal is to strengthen the purchasing power of Zambian local currency with the support of blockchain technology aimed at driving her tourism
Beepmagnet intel group will move into action to set the pace for other blockchain companies or enthusiast, our focus is education and setting the standard of USE CASE of blockchain technology from a consumer loyalty perspective of BMCT blockchain.
In his remarks he Dr. Gilead thanked the YESBUD University President and Chancellor for the opportunity to experience and share ideas in Zambia.
PayPal has reached 85% of Binance.US Volume in first month of Crypto services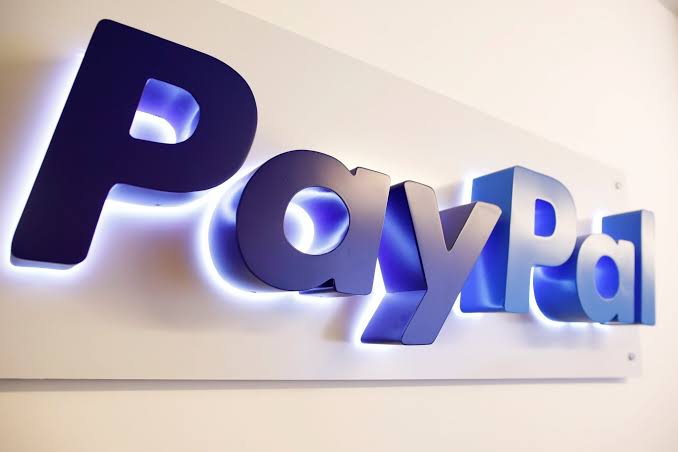 The payment giant company in the United States, PayPal is said to have reached a benchmark of 85 percent of the total trading volume of Binance.US; a cryptocurrency trading platform within its first month of operation. The payment company which was once skeptical about anything Bitcoin and cryptocurrencies launched and started offering cryptocurrency services to its users last month, October, 2020. This was made possible by a partnership between Paxos and PayPal to make cryptocurrencies available to users in the United states.
However, the daily trading volume has risen to 25 million dollars, a figure close to the total trading volume of Binance.US since PayPal launched. The figures on the trading platform of Paxos; itBit exchange rose from a daily figure of 5 million dollars to a whopping $25 million in November after a month of partnership with PayPal. Whether the partnership with PayPal is the reason for the spike in the daily trading volumes or other reasons are responsible for it, this remains unclarified.
PayPal has an estimated user base of over 346 million users over the world. Whether or not the partnership is responsible for the spike in the 24-hour trading volume on Paxos's platform, offering crypto services on the platform is about to see a new level of adoption of cryptocurrencies worldwide.
Tola says he wants more big companies to go after PayPal's footstep
Tola Joseph, the CEO and founder of twitterCryptomasterclass has expressed his views via his twitter handle (@connectwithtola) as regards the report about PayPal reaching 85 percent of the daily trading volume of Binance.US. He says he wants to see giant companies get involved in crypto and offer cryptocurrency services in a tweet.
He also included in another tweet what will happen in one year if PayPal's one-month volume could be a competition to cryptocurrency exchanges. He included that he wanted the payment giant to offer cryptocurrency exchange services.
Singapore's Largest Bank, DBS to Launch Crypto Trading & Custody Service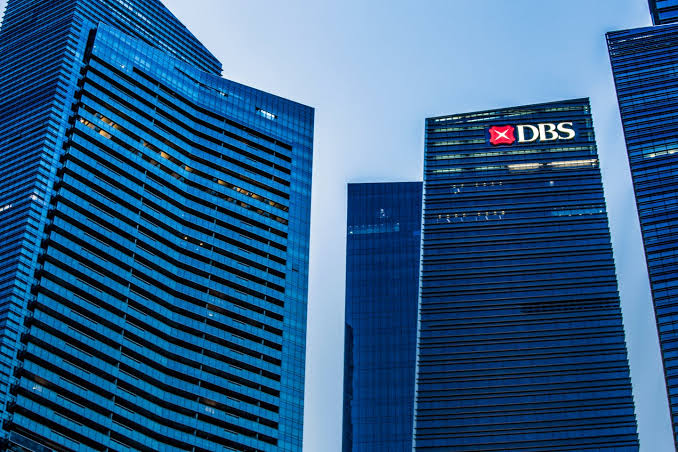 Singapore's largest bank is reportedly making an inroad into the blockchain and cryptocurrency industry with the launching of a cryptocurrency trading and custody service.
The Bank DBS is also reportedly launching in addition a platform for conducting security tokens offerings STO. The trading service will support five major cryptocurrencies such as Bitcoin (BTC), Ether (ETH), Ripple (XRP), Bitcoin Cash (BCH) and Ethereum Classic (ETC).
The DBS cryptocurrency trading platform will also support four fiat currencies such as the US dollar, the Singaporean dollar, the Japanese Yen and Hong Kong dollar.
It's revealed that using it's STO features, businesses will be able to issue tokens. The bank further revealed the trading platform will not hold cryptocurrency rather, it'll be held by the Bank itself. The bank said the service will offer "distinct advantages such as the assurance of institutional-grade security."
While the move of the Bank to release its cryptocurrency offerings further validate the idea that blockchain technology will be adopted by businesses and government globally, and more Singaporeans will be able to conveniently purchase cryptocurrency, the Bank was quoted saying:

"DBS' plans for a digital exchange are still [a] work in [progress], and have not received regulatory approvals. Until such time as approvals are in place, no further announcements will be made."
A WordPress Plugin Now Allow Contents to be Time stamped on Ethereum

A WordPress plugin has been developed to allow WordPress users time stamp contents on the Ethereum Blockchain. 
The plugin which was developed by an Amsterdam based firm WordProof helps WordPress website owners with Copyright issues by giving assurance to traders who the creator of a content and the integrity of same content considering blockchains cannot be tampered with. 
WordPress is one of the largest Content Management Systems on the internet powering up multitudes of websites of various types. 
The plugin was announced by WordProof on the 22nd of October, 2020 at the London BlockDown 2020 3D virtual blockchain conference. At the event, WordProof Head of Product, Jelle van der Schoot revealed the firms envision itself to be the most user-friendly timestamping tools for use across all Content Management Systems and e-commerce platforms. 
According to WordProof, it also supports other blockchains such as Telos and EOS. 
Speaking on the support of Ethereum on WordProof, Jelle van der Schoot said "Adding support for Ethereum marks an important step towards achieving this goal, so we're excited to welcome the Ethereum community!"
It's no doubt content theft is a serious challenge and alterations of published contents that could impact truth poses a serious concern to information flow. But with the ability to timestamp contents on WordPress just like Steemit and Hive blockchain blogging platforms, the defining features of blockchain become available to millions of WordPress users for use.
Other WordPress based crypto plugins 
While the development of WordProof and its integration with Ethereum, it's not the only WordPress plugin. Over the years, there has been several blockchain and cryptocurrency plugins offering features to enrich the WordPress user experience. There has been plugins that display cryptocurrency prices, plugins that allows automatic publishing to Steemit, that allows the buying of cryptocurrency amongst several others.