How to Detect Cryptocurrency Scam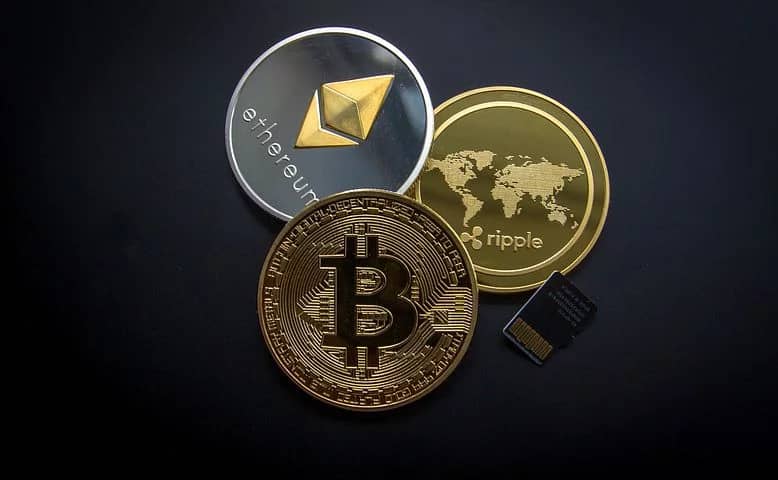 The cryptocurrency market is often compared to the Wild West, as there is a constant possibility of being cheated. There is rarely anything like customer service or guarantees. For many, the technology behind cryptocurrencies is too complicated, and it isn't very easy to deal with the matter.
Unfortunately, people who take advantage of this situation and want to take advantage of ignorance are also not far away. Therefore, you will find some tips below that show you what to look for and what you should avoid. Because, as with any financial transaction, you should think carefully and never act hastily.
Due diligence
The so-called due diligence is a careful, systematic and detailed collection, examination and analysis of data and risks, which is carried out by the buyer when buying cryptocurrencies (but also other investments in general). It usually begins with a rough analysis (screening) of all available currencies and, with a positive assessment, goes into a detailed analysis of specific currencies.
Here one analyzes the functioning as well as the strengths and weaknesses of the currency. Some aspects can serve as concrete reference points for the analysis. It is important to remember, however, that you shouldn't just rely on others' research, comments, thoughts, or report, as some black sheep give paid advertising content as their research.
Open code on GitHub & Co.
Any cryptocurrency that wants to be worth something should make its source code openly accessible and viewable (e.g. on the well-known online service for software development projects GitHub ). This so-called "repository" should not only be available but should also be updated regularly.
In the first step, it is not imperative to understand the exact meaning of these updates – the primary concern is that regular updates are available. A warning signal will be that there has been no update for over a year or if only one person provides these updates.
Positive examples of this are Bitcoin, Ethereum and Litecoin.

A relatively clear negative example of such types of alarm signals is the cryptocurrency Karmacoin: there has been no update here in the past three years, and the few changes come entirely from a single user.
Guaranteed profit
If a cryptocurrency "guarantees" that a profit can be made from the investment, or provides incentives to convince others to buy that currency, it is most likely a pyramid scheme. The guaranteed profits come almost exclusively from the fact that new participants invest and participate in the currency and bring in their capital. These business models can grow very quickly, but will inevitably crash at some point – without exception.
Team
Look closely at the team behind the cryptocurrency: are there people with experience behind the currency? As a rule, software developers should stand behind the cryptocurrencies. A simple internet search should be enough to quickly get an overview: Can you find convincing information that comes from several sources? Or can you already find indications of fraud or questionable behaviour here?
An example: The developer of Ethereum, Vitalik Buterin, was previously a well-known name and contributor in the Bitcoin environment.
Fees / trading
This is not necessarily an indication of fraud, but it shows how important it is to understand the background of a currency: which exchanges are they trading on? How are the conditions? And what are the fees for trading?
Beautiful outside, but ugly inside!
A modern and pretty website and an excellent social media presence do not necessarily mean that there is a good project behind it. Many new cryptocurrencies spend a lot of time and invest a lot of money to design their appearances to look good – but without a trustworthy concept. So here it is essential not to be blinded by the first impression.
Conclusion

The ICO and cryptocurrency world provides a lot of opportunities for investors that have taken their time to do research, so they can make smart investment decisions.
There are also pitfalls that can result in losing a tremendous amount of money due to frauds, scams, or even legit businesses that have poor structure and have fewer chances of succeeding.
So, if you take note of all the points stated in this post, there's a high chance that you'll never fall into any of these pitfalls.
COVID-19: Is Crypto a Safe Haven for Nigerians who Cannot Access Forex?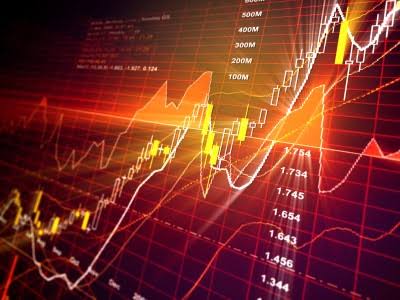 With the continued losses across economies worldwide, and the inability of Nigerians to quickly access forex, does crypto presents an opportunity for entrepreneurs to trade or for others protect their network amid the growing depreciation of the naira? 
As the news of Coronavirus came out and became a global threat to world health and economies, the financial market has been experiencing significant pressure. Globally economies are seeing several services shut down and this is having grave impact on productivity.

The impact which started with the lockdown of cities in China accommodating millions of people has now spread across the world.

In Italy, the effect of coronavirus is increasing becoming worrisome and this is just two nations. The most populous black nation on the planet, Nigeria has reported two official cases.

This virus paints a picture that is as dirty as dirt. At the rate of spread, Nigerians or Africans should be worried if it moves at such rate in the continent.

As much as the virus has affected economies globally, the Nigerian economy may be headed for a dangerous low.

The Nigerian economy generates the majority of its revenue from the sale of crude oil. And this presents a significant marker for calculating annual budget. For years the Nigerian State has had to leave other important means of acquiring forex by solely relying on the export of crude oil.

Since the spread of coronavirus dubbed COVID-19 has now affected the oil market, with the price of oil dropping to a dangerous low and even when compared with the price used in preparing the budget coupled with level of corruption and mismanagement, the fundamentals driving the value of the naira grows weaker by the hour.

At the current price of Crude oil per barrel, the Nigerian State is already in a tight position. Currently, NGN to the dollar is trading on Binance at over 400NGN/$1. Other platforms are equally doing business at such a range.

The perception of naira as a stable fiat currency is failing owing to the value drivers. One of the solutions to this issue is devaluation of the naira. However, but then this opens the country to even worse fate. The question that comes to the mind of everyday Nigerians would be "Can I trust the naira to hold my wealth?

For those who are knowledgeable of the financial market may want to consider holding their wealth in gold. This no doubt is a smart move but then for those who cannot easily acquire gold, may decide to hold in foreign currencies like the USD.

But then, the dollar is also having its hard time in terms of acquisition in Nigeria. With the stringent position of CBN on Forex, there are two options left for people to protect their wealth. Land and Crypto. While the former is a worthy option but the ease of acquisition and disposal is an issue which may deprive people from taking this route. The latter offers a much more safe, portable, marketable and less risky alternative to the former.

With the use of a debit or credit card or by paying a visit to a Crypto OTC Desk, Crypto of choice can easily be purchased. However, for Nigerians who do not wish to be bothered by the volatility of the crypto market may decide to opt for the purchase of stablecoins.

Cryptocurrency, especially stablecoins presents a better opportunity for Nigerians to protect their wealth from unnecessary pressure that the global financial system crash may have on the naira.

The current position of Nigeria is worrisome and no doubt some Nigerians are putting their wealth in safe havens. The question is where and how and should you?