Cryptocurrencies & blockchain, the technology upon which cryptocurrency runs has been touted as truly revolutionary. After the first cryptocurrency went live in 2009, it sparked a light in dim time.
Necessitating an escape from the financial world controlled by the fraudulent and manipulative government and corporations. Bitcoin was seen as the saviour to the dying fiat currencies which has continually robbed people of their wealth through inflationary pressures aggravated by reckless government funds mismanagement.
As a tool for radical and transformative change, Bitcoin has grown from insignificance into global relevance today. But what is its position as of today?
The Idea & Industry
The cryptocurrency industry has grown considerably over the years. From a single cryptocurrency to thousands of crypto tokens or coins, each doing something of its own, although others bear similarities in their designs and functions.
The idea behind bitcoin and cryptocurrency generally was a rebellious idea. An idea that stems from the disgust of the maladministration of the fiat currency.

This distrust resulted in the writing of the bitcoin white paper with its significant title "A Peer-to-Peer Electronic Cash System".
An alternative financial system that doesn't require the trust of a third party to enable the flow of economic events. Such a revolutionary idea. An idea which has turned into a global multibillion-dollar industry and growing still, at an impressive rate.
Alternative Tender
Crypto enthusiasts have always wanted to use their crypto to purchase daily goods, pay bills and do just about what the naira, dollar, euro, pounds, etc do. As much as they want to acquire that "Lambo", they also would love to use their bitcoin to purchase their coffee, ice cream, etc.
Over the years with several firms developing great solutions, users are now able to purchase items using crypto but then, there exists a fundamental problem. Are they paying in crypto or fiat? This is a contestable argument.
If I send my bitcoin directly to the seller in exchange for a plate of tasty Nigerian jollof rice, am I paying with bitcoin or naira? For most, it's understandable they are paying with bitcoin.
But then, I am paying in naira. Reason being that the jollof rice is priced in Naira NGN. The difference here is WITH and IN. A matter of semantics.
Crypto Volatility
For most people who do not see cryptocurrency gaining global adoption as an effective means of economic exchange, their reason mostly stems from the volatile nature of this new asset class.
The fear of receiving payment of 4500NGN for goods sold at 5000NGN in BTC has been a significant argument against why cryptocurrency will be used for economic exchange. 
Although newer products have emerged that seek to remedy this issue by providing instant clearing for crypto transactions, crypto faithfuls still hold on to the belief that volatility is a feature, not a bug.
Stablecoins
Stablecoins now provide a safe way of protecting oneself against volatility. Stablecoin facilitates crypto security as well as the non-volatile nature which fiat of sound economies carries.
This presents stablecoins as a valid alternative to national fiat currencies. Currently, there are lots of activities ongoing for nations in a bid to develop their own Central Bank Digital Currency – CDBC.
In times of great national distress, the value of fiat currencies is normally shaken. This is normal and is why nations try as much as possible to prevent events that may destabilize their nations due to the correlative effects to their national currencies.
Covid-19
The current pandemic sweeping across the nations of the world is a true definition of distress. For Nigeria as a country with the majority of its revenue tied to Crude Oil, it faces serious economic challenges which have resulted in a reduction in the value of the naira.
The Central Bank of Nigeria a few weeks back via a circular announced that the present fundamentals do not support the devaluation of the naira yet, however, there have been reports of commercial banks charging users above N400 per dollar.
While the purpose of this article is not to examine the naira and the several elements affecting it, this premise was necessary since it's a fiat currency.
This begs the question Can cryptocurrency truly be our saviour when economies are crashing?
Nigeria is not the only nation currently affected by the Coronavirus pandemic. In fact, Nigeria is one of the countries with fewer cases.


Though, this isn't the only reason for the current position of the naira. Cryptocurrencies like bitcoin are notably volatile and in times of national or global crisis, people would argue they can't hold value.
The next alternatives are usually Stablecoins, an innovation that is not even up to seven years since the very first stablecoin was introduced. But then this comes with a problem of its own.

Since Stablecoins are pegged to their fiat currency counterparts, as the fiat currency of a nation goes down, the same goes for the stablecoin.
While it is understandable that not all nations will go to dust at the same time, people may move from one country's fiat currency pegged stablecoin to another. And this will just be an organized and consented pump.
The problem remains that cryptocurrency may not be the saviour when the economies are crashing. The only way this can be is when the goods are priced in a standard unit of a coin, perhaps BTC.
Permissionless Blockchain Explained and How Algorand Takes the Lead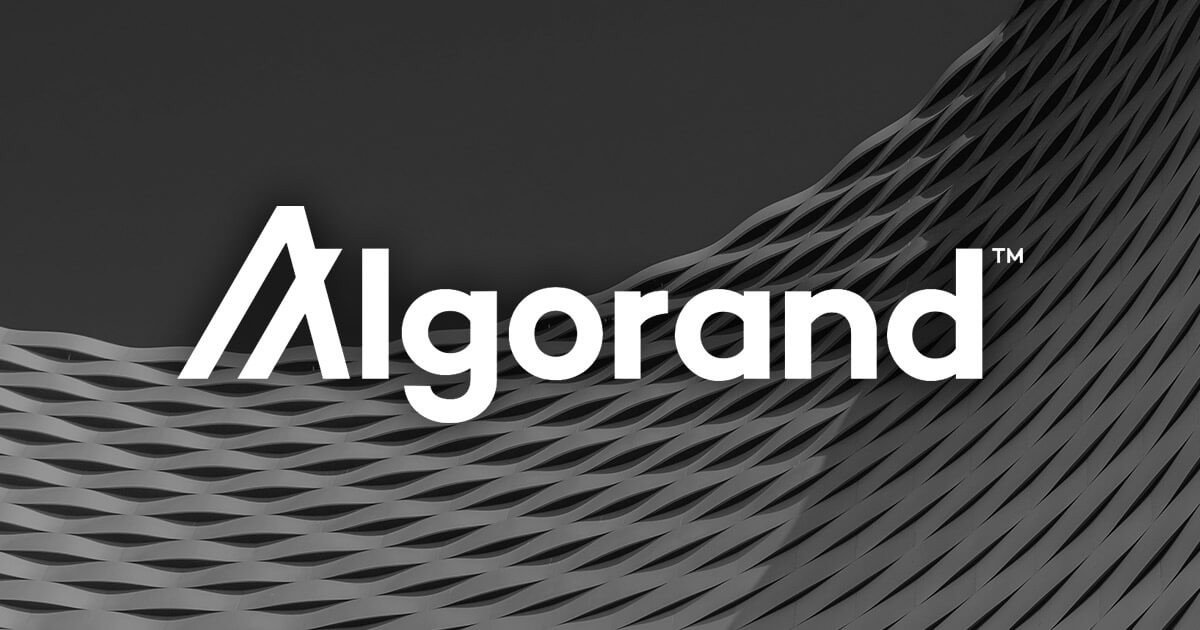 Blockchain is simply defined as a chain of blocks that store information. The technology is designed to collect and store digital information in such a way that they cannot be backdated or tampered with. Blockchain's purpose is to solve financial problems without the need for a central server.
Types of Blockchain
There are 3 major types of blockchains; Private Blockchain, Hybrid Blockchain and Permissionless/Public Blockchain.
Private Blockchain
Also known as permissioned blockchain, private blockchains contain several notable discrepancies from public blockchains.
In private blockchains, participants must gain permission before they can access the network. Transactions are discreet and are only open to the network's users permitted to access the network. They are more centralized as opposed to public blockchains.
Private blockchains are useful for businesses that wish to cooperate and exchange data, without their private company data visible to the public. The organizations that operate private blockchain have greater influence over participants. Examples include Ripple (XRP) and Hyperledger.
Hybrid Blockchain
Hybrid blockchain blends the privacy advantages of a private blockchain with the safety and decentralization advantages of a public blockchain. It offers businesses great versatility in deciding which data they choose to make public or private.
This makes it possible for organizations to work with the transparency they seek, without losing privacy and security.
Permissionless/Public Blockchain
Public Blockchain is an open-source network that enables anyone to take part as users, developers, or miners. Every transaction that exists on a public blockchain is completely transparent, ensuring that anyone can inspect the details of a transaction, and that is why it's called permissionless.
Public blockchains are built to be fully decentralized, without anyone regulating the transactions registered in the database, or how they were registered. Public blockchains can be particularly resistant to censorship because everyone is free to access the network irrespective of location, ethnicity, etc. This renders it incredibly impossible for authorities to clamp doors on them. Examples are Bitcoin, Ethereum, etc.
There has been a huge increase in the adoption of blockchain technologies in the past couple of years. Numerous businesses decided to build their initiatives on a permissionless blockchain as it helps in attracting and retaining users.
Permissionless blockchain gives room for anyone to join and transact. Information on this type of blockchain is open to the public, and full records of transactions are stored and endlessly modified which makes it difficult to control or hack. This particular blockchain is not managed by anyone, so you will stay anonymous because there is no need to identify yourself before you get an address and make transactions.
Finally, all public blockchains have a token linked with them, usually intended to incentivize and reward the particular network's users.
Characteristics of Permissionless Blockchain
Participants of a project built on a permissionless blockchain are encouraged to trust the project. An open network will provide users with access to all details, including passwords, right to view the network's processed transactions, and how transactions are organized into blocks.
Permissionless blockchains are decentralized because there is no single authority that regulates activities on the network. Activities are performed based on agreement protocols. This means that adjustments of any sort on the network will only be done if it is approved by 51% of its participants.
Some incentives offer users tokens in a permissionless blockchain, which may boost or decline in value depending on the significance and nature of the blockchain the tokens belong to. These blockchains employ either financial or service tokens, depending on the purpose.
Now that we must have understood blockchain technology and its purpose, we will be delving back to the main topic of this article which is about How Algorand Takes the Lead among permissionless blockchains.
Algorand is a decentralized, permissionless blockchain with the major aim of building an economy that is free for everyone to access without any barrier.
On Algorand, users do not require any specific authorization to access and engage in the network. Everyone is free to participate in the network, make transactions, and generate blocks. Information on the network is made public and anyone can read the generated blocks.
Also, Algorand is focusing on solving the three big obstacles of blockchain network; which are scalability, decentralization, and security.
The Algorand team is aware that there wouldn't be a widespread adoption if they do not provide what every blockchain enthusiast demands.
Decentralization, Scalability, and Security are key to launching an effective blockchain ecosystem and Algorand strives to add these three to its network, eventually solving the trilemma problem.
Algorand's Decentralization
Unlike Bitcoin, Algorand solves the decentralization problem in a way that still maintains security. Utilizing a pure Proof-of-Work (PoW), Algorand created a protocol that randomly chooses who proposes and generates blocks.
Proof of work is a process that delays the production of new blocks. It is a computational problem that needs certain efforts to solve. However, the time required to confirm the outcome of the computational problem is much lesser than the time involved in solving the computational problem.
The proof-of-Work mechanism makes it very difficult to manipulate the blocks and in an event, a block is tampered with, it is necessary to recalculate the proof-of-work on each of the subsequent blocks which can be very stressful and costly.
In the case of Algorand, there is no particular individual or group selected to perform a specific function in the network. In proportion to their stakes, every user is free to play any role in the network. Every owner of Algorand's native coin ALGO is automatically qualified to engage in all of the network's functions including block proposals and voting.
A user may opt to just transact, without having to engage in the consensus protocol. The Algorand protocol is structured to reduce participation costs; therefore, there is no limitation for users that wish to engage in the network.
Algorand Scalability
A blockchain is said to be scalable when it can handle millions of transactions in one second.
Algorand is solving the scalability problem by utilizing pure proof-of-stake to randomly select users that would verify and propose blocks. Users are sent private messages to verify their selection for consensus on the next block.
Bitcoin, which was the first to utilize blockchain also utilizes the proof-of-work protocol but unlike Algorand's protocol, to reach consensus on the next block, users are required to solve cryptographic puzzles which can be stressful and time-wasting.
The consensus protocol of Algorand is capable of scaling to millions of users. It sustains a high transaction cost and doesn't charge users extra costs. Block consensus is reached in perfect sync as the block is propagated to the network, and it happens in a matter of seconds.
Algorand Security
Security is very essential for every permissionless blockchain and the protection of the network and its users is taken extremely seriously by Algorand. Users require a blockchain where their assets are safe, and where they can safely build applications on. At the consensus protocol level and network level, Algorand ensures protection from attacks at the network and consensus protocol level.
Conclusion
There are numerous blockchain projects in the digital space but none comes close to matching the level of efficiency, speed, freedom, and security Algorand provides. The Algorand project has a great team that is always open to improvisations and improvement on their network and it is no surprise that Algorand is currently the best permissionless blockchain.
Useful Links:
Website || Use Cases || Twitter || Telegram
Article Written by Helen IMAH – Algorand Ambassador