Blockchain technology has given a new model for global finance as well as a bedrock for the evolution of entertainment. However, as of March 2022, there were more than 18,000 cryptocurrencies, and in January 2022, close to over 500 blockchain games existed. Other figures cannot be ascertained yet like the number of launchpads, independent projects with separate blockchain networks, and more.
Having all of these together can be very confusing for users to accept a single platform and feel safe there. And then, most of the platforms that exist are either focused on one kind of product or too few products. Having a platform that has as many products that are user friendly is important. These products can be something businesses can use as well as developers and daily crypto users.
The Enjin Platform
Maxim Blagov and Witek Radomski started Enjin in 2009 and grew the project to a community covering over 20 million gamers worldwide. However, in 2017, the company had an ICO event to release Enjin Coin (ENJ), and that started a new project geared towards non-fungible tokens (NFTs).
Going further, Enjin is becoming a full ecosystem where blockchain-related products can be accessed by everyday users. With the utilities present in the platform, businesses, developers and anyone can carry out basic activities in the Enjin ecosystem with economic benefits attached.
Features of the Enjin Ecosystem
So far, here are the tools present in the Enjin Platform that has attracted creators, developers, and companies like Microsoft, Samsung, and BMW:
The Enjin Wallet allows users to store and manage cryptos like BTC, ETH, and so many others. Users can also build a collection of NFTs, create and manage as many wallets as possible, trade, swap, use dApp, and claim free NFTs with the same wallet.
For security purposes, there is a fingerprint scanning mechanism attached to the wallet, and for those who want to trade with fiat, local currency integration is part of the structure.
Efinity brings a system that allows the building of a metaverse. This feature is built on the Polkadot ecosystem utilizing the advantages of the network. On it, users can access the Polkadot Parachain, and a cross-chain bridge.
The platform allows NFTs and tokens to be created for gaming, art, music, and sports projects. In this aspect, anyone can create tokens with ease, mint the tokens, and distribute them through a channel.
Once in the Enjin platform, there is an array of NFTs to choose and trade from. So users can get into the marketplace, discover thriving projects, buy them or sell what they have in the marketplace.
A lot of games and other projects that are launched in the Enjin space have NFTs as part of their tokens and so users of the application have access to these tokens in several forms.
Other features are the Jumpnet which bridges projects with the EVM and other compatible networks; Enjin Coin, that's the primary token of the Enjin ecosystem; and it has a multilingual system with over 25 languages, from Russian to Korean.
Read this also:
Challenges and Road Map of Enjin
The competitiveness in this niche is getting higher with DApps like Globiance, Carbon, and CoinsPaid being launched. Although, they don't have exact features but are similar. This will be the basic challenge faced by Enjin on the other side, the huge community, global presence, and years of experience are an advantage for Enjin to scale through.
Enjin has these features coming up:
Rococo parachain launch, Polkadot parachain launch, NFTs (Multi-asset pallet), Crowdloan rewards vesting, Parachain transaction fees and Initial EFI supply on chain.
Closed Beta 1 (Ethereum), Marketplace explorer, Marketplace listing, Fixed price sale, and Auctions.
Closed Beta 1, BNB support, Send and receive tokens, Exchanges (1inch, PancakeSwap), and Ethereum collectibles (ERC-721, ERC-1155).
Efinity Platform Alpha, Efinity Beam Alpha, and Efinity Wallet Daemon.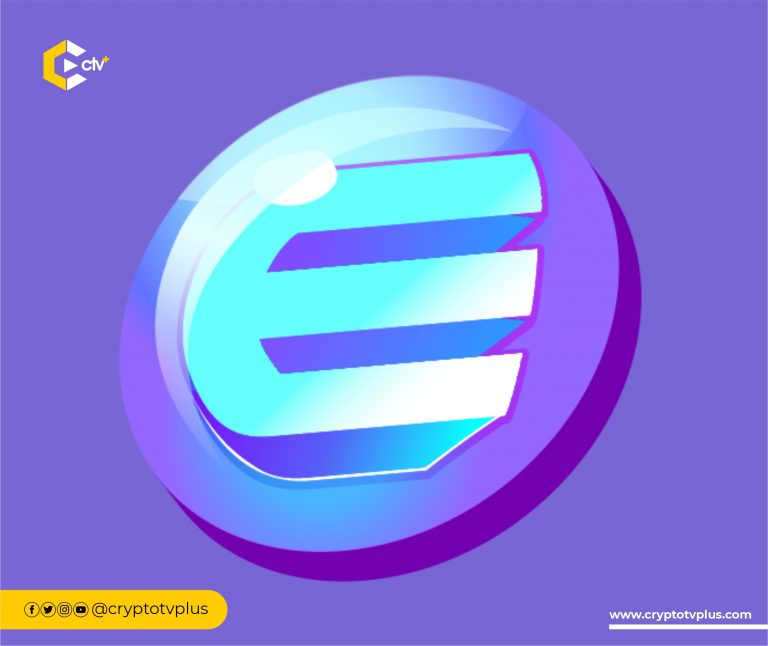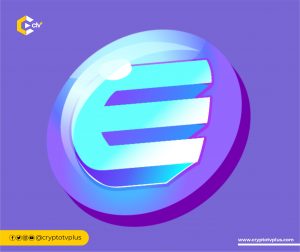 Tokenomics of Enjin
There are two coins used in the Enjin ecosystem: Enjin Coin (ENJ) and Efinity Token (EFI). The former is an Ethereum-based cryptocurrency that will power the creation of NFTs while the latter "is designed to reward and empower the creators and explorers of the decentralized Metaverse," according to the website.
The two tokens work as dual tokens in the ecosystem. ENJ has a total supply of 1,000,000,000 and you can check the live market updates here. While EFI is pegged at a 2,000,000,000 value of total supply. Check for the live market updates here.
Team and Partners Behind Enjin
Maxim Blagov is the Co-Founder & CEO of Enjin. He's a graduate of CS from the University of Sydney and has managed software and marketing projects. Maxim focuses on concept & strategy development for video games and Blockchain projects.
Witek Radomski is the CTO of Enjin but also serves alongside Maxim as Co-Founder. He has been with Enjin since 2009 developing skills in management, strategic partnership, and blockchain.
The COO of Enjin is Caleb Applegate, who has been a consultant for Mineplex, an official Minecraft partner. He's an established executive and has worked in the gaming, retail, and entertainment industries.
Oscar Franklin Tan presides over the legal matters at Enjin as CLO and he's also the CFO. The former vice-president of Singapore's Harvard alumni association has worked as a US securities lawyer before joining Enjin.
Conclusion
Enjin has been in existence for a long time and the team is made up of experienced professionals. The project has shown great adoption with more than 500k followers on Twitter. Enjin wants to make NFT Integration and usage easy and fast as it is being termed as one of the major elements in the architecture of the Web3 gaming world.
What do you think of this article? Share your comments below.