One of the greatest hits of COVID 19 was the loss of jobs and the decrease in earning ability of so many people across the globe. As the lockdown seized and blockchain technology was getting into the gaming industry, the story changed for a lot of people.
DeFi use cases brought in a lot of potential to bridge the earning gap that was created during the last pandemic. Axie Infinity is one of such projects that arose from the combination of the gap, blockchain technology, and gaming expertise. A lot of people have jumped into the wave either playing and earning or developing and earning or selling and earning or minting and earning in the case of NFTs.
EB Games is another super option that is creating the same opportunity for anyone to enjoy the proceeds of gaming innovations. What does this game stand for? What has been the roadmap of the team and what should we expect from their ecosystem?
What is Endless Battlefield?
Endless Battlefield is a SandBox military game built on UE Engine, a game engine developed by Epic Games, written in C++ with a high degree of portability, supporting a wide range of desktop, mobile, console, and virtual reality platforms. It is deployed on the Binance Smart Chain.
The simulation of EB Games gives the player a taste of a real military journey in a landscape that's adventurous where you fight for territories, build your homeland, engage with animals, carry out hunting, harvesting of lumber and other activities like you see in war movies. 
This does not leave out the building of weaponry which remains one of the most significant aspects of traditional and modern war games with better user experience for those built on the Metaverse-blockchain foundation.
The Team Behind EB Games
For the sake of perhaps anonymity, the full details of the team were not revealed on the website. But let's take a look at what was delivered.
LM is known to be the Founder of the EB project, with direct experience in the blockchain space from 2014. He has served at LinkManage Project (founder) in 2018, Mingshi Fund (director) in 2018, and as the CTO of a large Chinese company. His exposure also covered the early stage of ETH development and building of tech communities.
The Game Designer for the EB project is TOM, who has 7 years of experience working in NetEase, Mihayou. He has also contributed to the game development of Far Cry by Ubisoft. His expertise is in-game research and development. And that is part of what EB Games is enjoying. 
As a Blockchain Architect, Silbert has a lot of insight into the workings of blockchain technology. He has carried out a lot of research on projects he has worked on being driven by a strong passion that got him into space quite early. His R&D capacity will be of greater help to EB Games. 
Over to the money side, you'll see Steven who is the Head of Investment Negotiations and Operations of EB Games. No matter what is designed, if this aspect is not achieved, the team members might end up playing the games. He has a Bachelor of Business Administration from the University of Amsterdam, a second major in International Relations. 
He's also a Masters' Alumni of Political Economy from the London School of Economics and Political Science. Before joining EB Games, he worked as a researcher in the investment research department of China Securities. His engagement now typically involves developing great deals and partnerships with good investors for the EB Game.
It was Peter Drucker who opined that good marketing makes selling unnecessary and this is where IVY comes in. She's the Marketing Manager of EB Games with a Bachelor of Business Administration from University of British Columbia Sauder School of Business. Her attention currently is on Global Digital Marketing, cross-culture marketing, and social media marketing strategy. From 2018 till date, she has worked for more than 10 crypto-based companies. These and more are what EB Games will have to deploy into their products.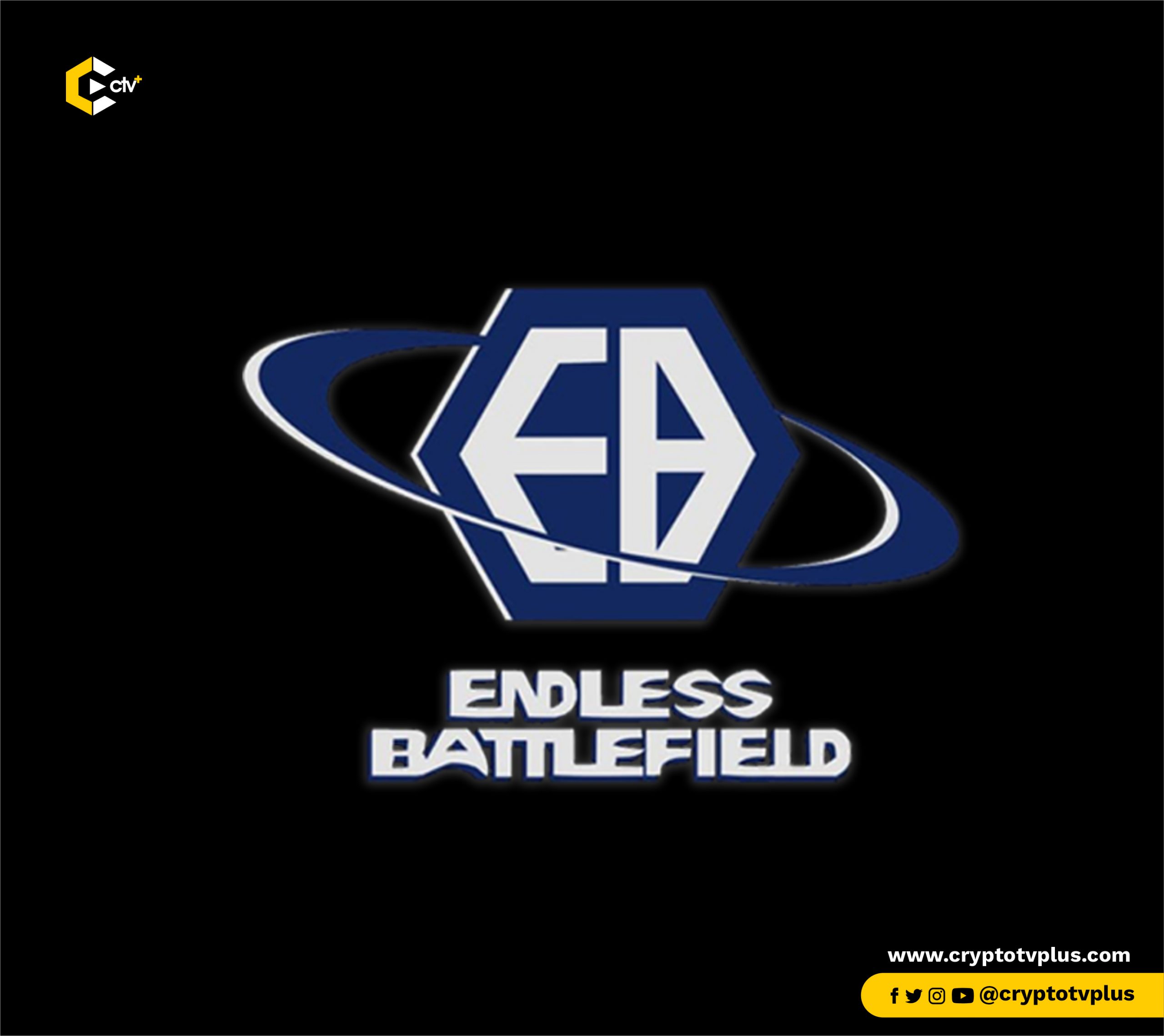 Features of the Game
The entire game has a SandBox environment feel where players experience a vast virtual world. It also presents a fictional universe with limited resources that players can fight for individually or as a team and use those resources to build homelands, military bases, and other entertaining spaces. 
Here's a detailed breakdown of these features:
The game has three chapters of development: Modern War which sees the competition for earth resources, Future War where exploration is focused on resources in space, and Ark War for survival exploration. The first chapter of the current development is Modern War. Other chapters are still undergoing development and will be released once ready.
There are two modes in the EB Games: the FPS/TPS Combat Mode and Planets Metaverse Online Mode.
In the Combat mode, the basic principles of FPS games take effect. As a starter in this mode, you have a default character that can be changed on demand at a fee. Here, players can create rooms (which can last for about 8 hours) and join the rooms where they start fighting. In the process of the fight, a scoring system is initiated that records the performance of each player. 
This is controlled by the EB token but after each battle, EBC is distributed to all players based on their outcomes. The Combat Mode has several "levels" including Conquest, Capture the Flag, Rush, Team Deathmatch, Deathmatch, and Kill Confirmed. Each of these has rules that control the entire playing process.
Then the next mode is the Planet Metaverse Mode which is composed of more intense experience with the crafting of instruments, taking over territories, and safeguarding territories from being invaded. So you'd see more forging of weaponries as NFTs, rewards given when creatures like World Boss, (which is more than 200 on the planet), and Elite Monsters (about 1000) are defeated. Unlike in Combat Mode, players here must customize their characters to start the adventure.
Another kind of gaming process in the Planet mode called Alliance makes it possible for two or more players to fight battles and complete missions. And each of these processes requires a fee that is structured to allow a percentage to be sent to the development team.
Then there's a Main City that is required to be captured by an Alliance, and rewards given for such feats attained. But these activities like real-world scenarios are taxed. "When players rent a property to sell NFTs, 100% of the rental fee and 5% of the NFT revenue are collected by the alliance," says the tax rules. "When players transfer properties, 5% of the transaction fee will be considered as property tax and is collected by the alliance."
While the dual tokens, EB and EBC, can be shared in both modes, the characters, weapons, and tools owned by a player cannot be shared or transferred between the two modes. In each mode, you have to get what you need, and if it's not available, you start your breeding process until you get what you want.
Read this also:
Apart from what has been stated above, the game systems that makeup Endless Battlefield includes:
"All Aspect War" brings in a true warlike feel for all players; "Life Skills" where true life skills are done virtually and that's why you'll see hunting, fishing, farming, construction, harvesting, timbering, and mining…
"Animal Species" showcasing all kinds of animals that players will either fight with or kill to eat; "Character Customisation" on which characters as avatars are created or crafted to suit what each player wants; "Weapon System" and "Vehicle System" that stands as a major element of war… What would a war game give without weaponry?
"Inventory, Weather and Construction Systems" documents what players have per time, reveals and gives access to weather conditions, and the building aspect of instruments and objects to make life easier in the game respectively.
Endless Battlefield has a marketplace where assets are sold. All assets here are represented as NFTs from guns to avatars to upgrading functionalities to buildings to armored tanks to uniforms and lots more. Users can also use this aspect to mint NFTs for the ecosystem which players can buy depending on the need making it possible for creators to earn from the utilities they create and sell in the marketplace.
From the Tokenomics aspect, you'll realize that Endless Battlefield uses a dual token system. The two tokens can be used as currencies in the marketplace where EBC is used to buy and sell basic prop NFTs while all other types of NFTs can be traded using EB.
Players are rewarded as they complete each level of play given to them from challenging "World Boss" to collecting taxes from "Main City"… Another way to earn is by creating NFTs that are traded in the NFT marketplace. Those who are not gamers can decide to design and equip characters, equipment, and other utilities that are relevant to the ecosystem and trade them in the marketplace.
Staking your tokens too is another important way of receiving huge rewards. This is almost basic for any blockchain platform that is built on a Proof of Stake ecosystem like Ethereum. Those staked tokens are used to drive the activities of the project.
Tokenomics
Recently, there's been a surge of dual-token economics for blockchain games. Here, a crypto project offers two different types of tokens and the major reason is "to avoid compliance issues with regulators and divide the project's ecosystem into two tokens for better usability," Alexandria on Coinmarketcap. While one of the two tokens stands as security for the raising of funds for the project, the other is used in the ecosystem to carry out certain activities as specified by the rules of the ecosystem.
In the Endless Battlefield project, the two tokens are EB Token and EBC Tokens. With a maximum supply of 1 billion, EB serves as the governance token of the ecosystem which is used to make decisions on changes to be implemented in EB. Early adopters of the projects get an airdrop of 400,000 as an incentive to join the team.
EBC Token serves as the utility token and it has an unlimited supply. For several modes of the game, EBC serves different purposes: as a ticket for entry in combat mode and as means of exchange in planets online mode where a player can earn and use it by selling raw materials, crafting potion, and minting tech NFTs. EBC is tradable in major DEXs.
Roadmap of EB Games
The first phase of EB will be about the completion of the development of the training ground, online multiplayer system, the payment and incentive system,  GameFi, and NFT content. Then the second phase will see the launch of the game on the market and in-game stores like Steam, and then thorough marketing of the game via live streaming and gaming competition.
The third stage should have a huge effect if done well. It'll be the release of a mobile version of EG Games, implementation of "multi-terminal data intercommunication, achieving multi-platform data communication among PC, Android, and IOS users, and attracting more user groups" according to the website.
If you want to have a good experience of interplanetary activities in a gaming ecosystem, while some good crypto coins get into your wallet, then Endless Battlefield is a good try. Still, at its development stage, it shows huge promises for the future. 
Remember to do your research before taking in on any crypto investment. 
What do you think of this article? Share your comments below.