Subversive Capital has rolled out a novel metaverse ETF in the wake of the hype around the innovation. According to its website, the ETF with the ticker PUNK is 'an actively-managed fund that invests in globally-listed securities that provide services and products that support the infrastructure and applications of the Metaverse."
Next Thursday, the subversive Metaverse ETF will be open for trading on the CBoe BZX Exchange. However, the metaverse ETF is a bearish bet against Meta, the new brand name for tech giant Facebook. Investors will have the opportunity to short Meta (Facebook) when the ETF begins trading.
Read Also,
Top 4 Metaverse Projects Below 5million Market Cap on Binance Smart Chain
Exploring Stablecoins Defi, NFT, Gamefi, Metaverse and Fantokens
In contrast, a major competitor RoundHill Ball launched a Metaverse ETF (META) that favours Meta, contrary to Subversive Capital's ETF. While the latter only allocates 1% of its AUM to Meta, the former has dedicated 8.7% to the tech giant, representing its top holding. The RoundHill Ball Metaverse ETF began trading in June 2021 and currently has $822 million worth of assets under management. 
In a statement by Subversive Capital Portfolio Manager Christian Cooper, he noted that the Metaverse is inequitably tending towards 'overpowering' companies like Meta. Cooper revealed that the new ETF is a calculated attempt to wrest overreaching control from these companies and provide a level playing ground for people to appreciate emerging innovations, such as the Metaverse.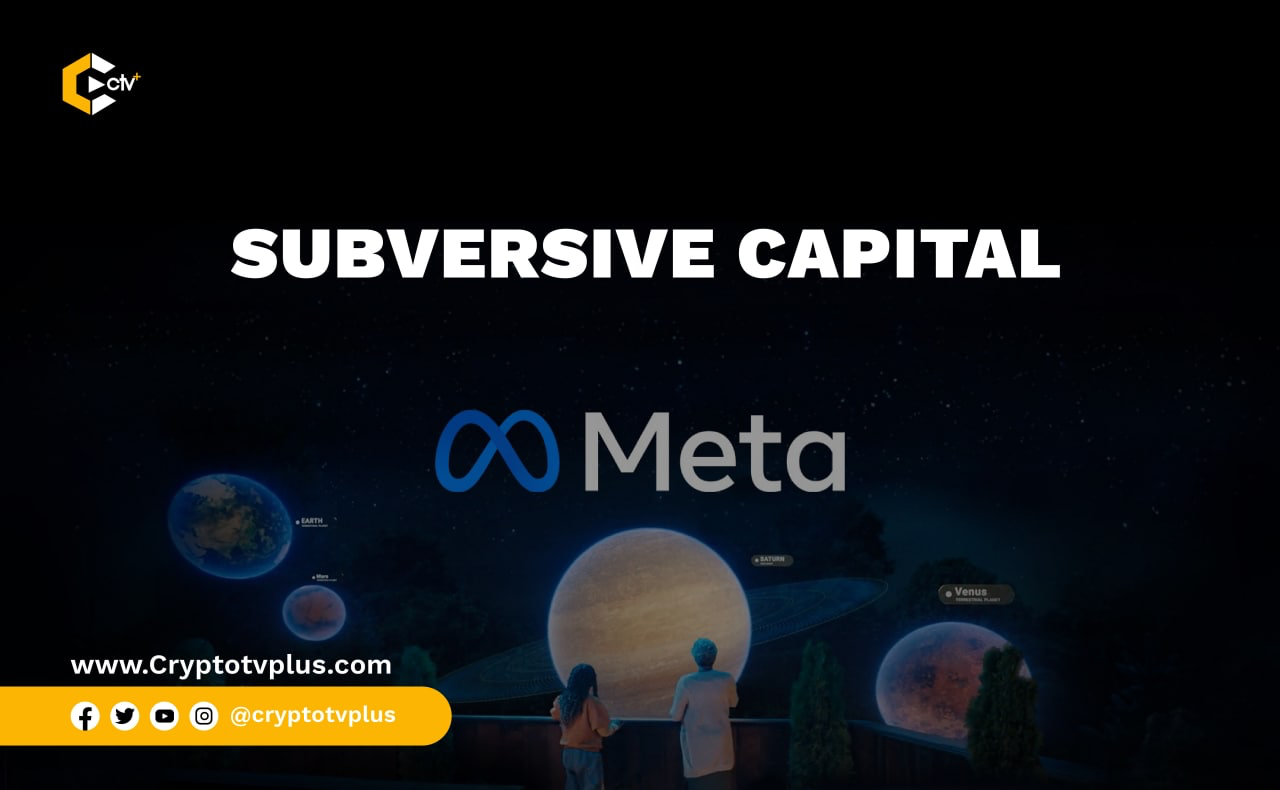 Referencing Meta's CEO last name, Zuckerberg, he noted that they wanted the industry to develop without getting 'Zucked-up' from those who see the space's true potential. 
Apart from having Meta under their ETFs, both companies have Microsoft, Nvidia and Roblox among their top-five holdings. Another Metaverse ETF (MTVR) managed by Fount has its top holding as Apple, followed by Meta. The total value of its fund stands at $12 million. 
More Metaverse ETFs are expected to invade the US market soon. Leading fund managers, First Trust and Proshares, have revealed plans to launch Metaverse ETFs as the emerging sector continues to gain traction. Meta is one of the several mainstream companies that have indicated an interest in rolling out Metaverse-based products.
What do you think of this article? Share your comments below.