The Era of Fiat Currency is Gone – Abubakar Suleiman, Sterling Bank CEO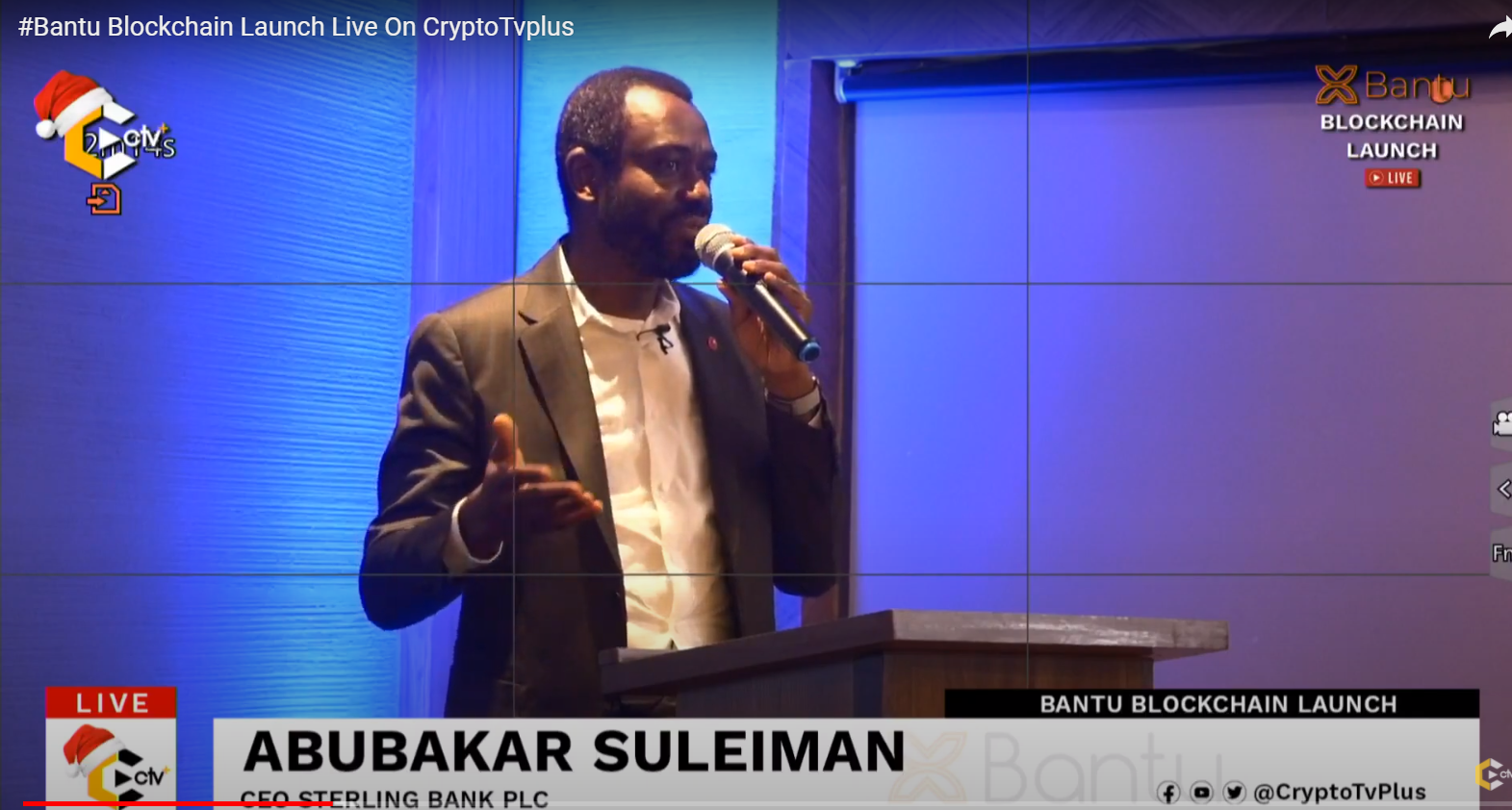 The Sterling Bank CEO, Mr. Abubakar Suleiman has said the era of fiat currencies is gone. He said this at the official launch of the Bantu Blockchain Network launch which held at Lagos, Nigeria.
He talked about the creation and constituent of value. He said the cost of printing $100 bill and a N100 bill is not different. The reason for the difference between the two currencies is the amount of trust that is spread behind each of them.
Mr. Abubakar Suleiman also added that the opportunity that the blockchain offers us is the opportunity to harmonize value of across physical barriers. Emphasizing the importance of blockchain technology, he said "I don't know tech but I know poverty and the things that perpetuate it."
Read also: Bantu Network – The Rise of the African Vision
Speaking on the Bantu Blockchain Project, Mr. Abubakar expressed appreciation to the Bantu Team and said the word bootstrapping has taken a different meaning from what he has seen the team done. He concluded his session expressing his commitment to the project saying he's eternally committed to anything within his power to see the success of the Bantu Project.
Also in attendance at the event was, the CEO of Verve, Mike Ogbalu III who reveal that Verve is already looking at Verve 2.0 and Blockchain is a big part of it.
Along side, the CEO of Verve, Mike Ogbalu III, Mr. Abubakar Suleiman is one of the advisors of Bantu Blockchain.
You can watch the Bantu Blockchain Launch here below