Bantu Blockchain Surpasses 50,000 Users Across 147 Countries A Week After Mainnet Launch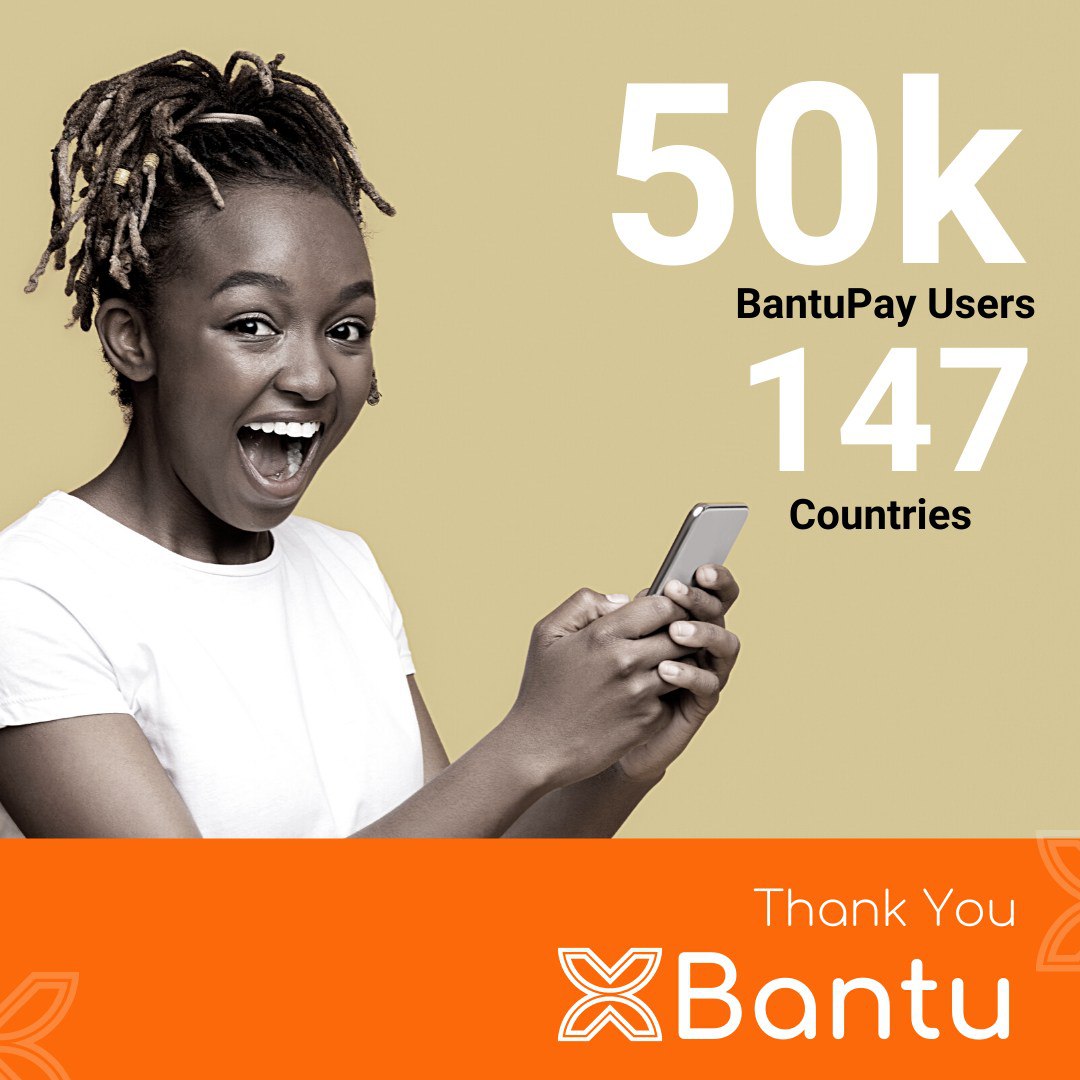 Bantu Blockchain has announced it has successfully onboard over 50,000 users across 147 nations of the world.
According to the Bantu Foundation, the vision is to become the largest distributed network infrastructure with the most decentralized governance model for wealth creation and economic sovereignty for humanity. It's determined to empower humanity across all industries, both in the public and private sectors.
Bantu was recently launched just over a week ago and it had at the official launch event several personalities from the finance and technology sector such as the CEO of Sterling Bank, Mr. Abubakar Suleiman who spoke on several interesting subjects. The Sterling Bank CEO said the era of fiat currency is gone. He also talked about why there's a difference between currencies (creation and constituent of value); making comparison between the Naira and the Dollar.
He said, while the cost of printing a $100 and N100 bills are not different, the difference in their values is because of the amount of trust that's spread behind each of them.
Also in attendance amongst other notable personalities was the CEO of Verve, Mike Ogbalu III who said that blockchain is part of the vision of Verve and that the functionalities and the capabilities of the blockchain made it clear to them that the technology is the way to go.
Ernest Mbenkum, the CEO, Bantu Blockchain foundation at the launch explained the inspiration behind the Bantu logo. The symbol represents freedom while the word Bantu means Humanity. A combination gives "freedom for humanity".
He also said the network will be open source and the technology can be used to unlock liquidity from real world assets by tokenizing, digitizing, making them easier to move across border.