InksNation Claims Hoodlums Hijacking it's Open Market, Cancels it Nation-wide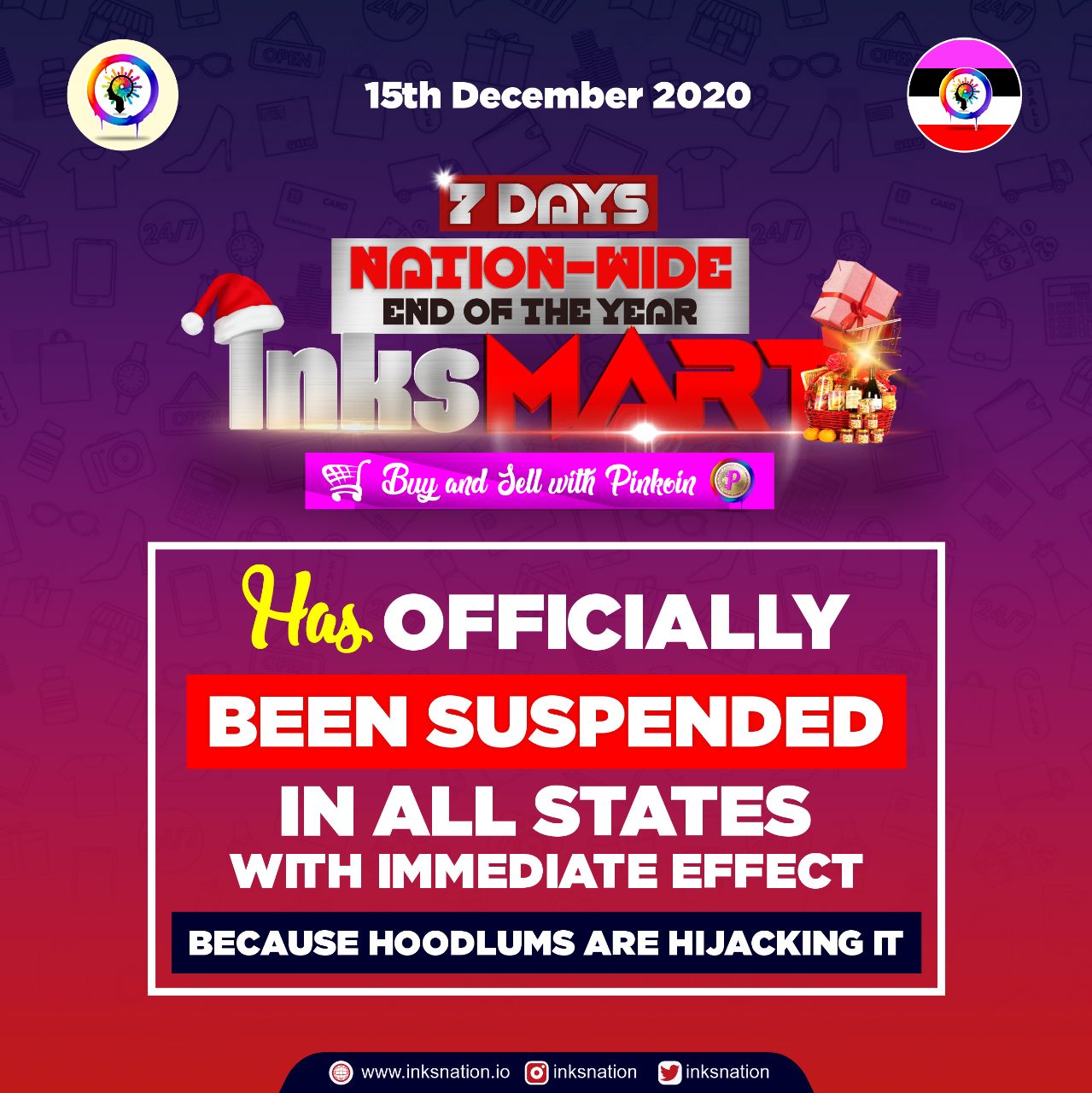 Inksnation has cancelled its' 7 days nation-wide end of the year open market it calls InksMart where people will be able to buy and sell using the cryptocurrency it claimed to have created, Pinkoin. 
The organization claimed the hoodlums are hijacking the market.
This is connected to the reported incident in Port Harcourt. 
It was reported by CryptoTvplus that two persons had died following a stampede that also resulted in several others getting injured.
 In Port Harcourt, members of the organization were asked to come to receive their Christmas package and as they attempted to get onto the building where the event was taking place, many persons sustained injuries. 
InksMart to Hold Next Week
The Founder of InksNation in a publication on the organization's Telegram community said that the InksMart will hold on at once across the country by next week.
Be claimed since former plan to hold the InksMart across the country one by one will work work because people are attending more than once and thus hoodlums are taking advantage of the crowd.
He also added that as from next year, members will be able to exchange their Pinkoin to their bank account. They will also be able to convert it to bitcoin, USDT, TRON etc. 
He advised the community that if they cannot wait, they should tell the government to legalize pinkoin to make things fast
Across the country, members of the fraudulent organizations are complaining.
The organization has been declared illegal while the founder wanted by the EFCC.