Shares Tokenization on the Blockchain: Things to Consider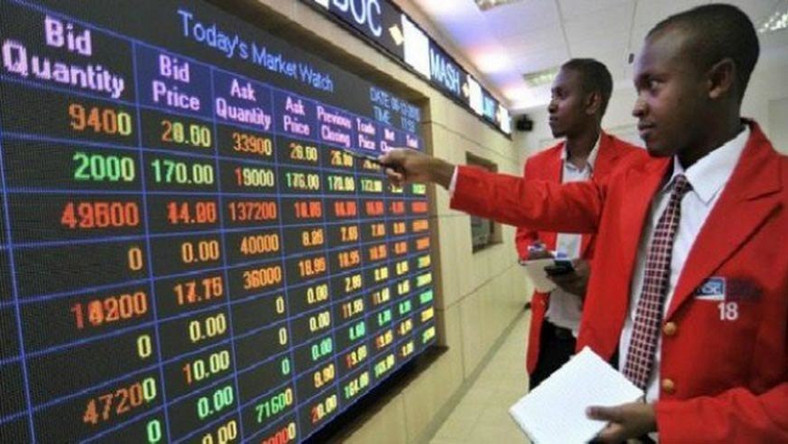 This piece is a sequel to my earlier article on tradeable asset tokenization on the blockchain. If you are thinking of taking your private company public and running an Initial Public Offering(IPO) on the Blockchain? Then take a seat, let me break down the process as I explain blockchain lingua terms as well.

Just in case you don't know, asset tokenization is a process of layering a non-sensitive substance or data, referred to as a token, ontop a sensitive element. An example of this would be a coupon or an event ticket.
The ticket or coupon is worthless without the underlined event taking place or discount code programmed into the system. For tokenization on the Blockchain, we create a cryptographic token that is unique and whole or divisible in terms of units.
One of such use-cases is the tokenization of shares on the blockchain which falls under the category of Security Token Offerings (STO). 
So how do you go about this or hurdles to watch out for?

Verifiable Asset Custodian
Unlike Crypto-asset backed tokens like StableCoins which are verifiable and transparent on the blockchain, liquid or physical assets like shares need verification especially in terms of valuation and custody of such assets.
Verification of the existence of such assets and trust on the Custodian to act as required when advised from the investing Public. So when making a choice an asset Custodian, pick wisely. Go for a Custodian whose books are accessible to Investors.

Capping and Burning of Tokens
Just like in an Initial Public Offer where the company states the number of shares being sold to the public and at what price which totals the amount to be raised from the public, so also it is when creating a tokens on the blockchain that will represent the number of shares that will be kept with the Custodian.
The Blockchain Token Smart Contract needs to be developed in such a way that future shares of stock capital raise will be reflected in the total supply. Also, when a shareholder decides to have the physical shares document in his keep or move his shares out from tokenization, the amount being moved out from the Custodian holding is burned/destroyed from the tokenized shares/asset total supply of tokens.

Regulatory Karate-Chop
Currently, processes and frameworks are being put in place for the regularization of security token offerings or physical asset-backed token. Custodians of these assets need to be licensed and licenses vary based on the geographical jurisdiction.
Also, tokenized shares need to be legally recognized by the body responsible for Security assets or Commodity trading. So before embarking on such capital expense, organizations should be sure about the possible regulatory fiasco in order not to get karate-chop by regulators.

Token Exchange and Cross-Chain or Inter-Operability
To carry out sales of your token, you'd need a KYC/AML enabled token exchange. Depending on the geographical legislation regarding blockchain tokens/cryptocurrencies, will the token exchange be a custodian or non-custodian service?
A decision should also be taken on the Smart Contract Blockchain you want your shares to be tokenized on and the type(Public or Private/Enterprise); looking at cost of transactions carried out on the blockchain, barrier for users to get your token shares, and if it will be available for cross-asset trading with other public crypto-assets or cryptocurrencies?
Finally, the type of exchange that will provide enough liquidity, with ease of use, fiat-to-crypto on-off-ramp, and user-friendly for your token sales should be considered. 

Governance on the Blockchain Smart Contract
For those that are in the Blockchain space, governance has always been a contentious discuss. Who has access right to administrate the smart contract token codes. What security measures are being put in place like multi-signature authentication on some critical functions before it changes on the blockchain, e.g, creating more tokens and burning of tokens.
Asset Custodian Account manager, a rep from the organization that owns the tokenized shares and possibly a Regulatory representative. Also, the decision on how changes to the smart contract like changing users and upgrading the contract is another aspect to consider.

Scalability of Blockchain
Blockchain trilemma issue is a monster that has led most legacy blockchain solutions to consider improving the drawbacks using layer2 solutions while maintaining finality on the protocol layer.
If you are going to run on a private blockchain, thereby eliminating artificial barriers created by transactional fees using native cryptocurrencies coins in a public blockchain then make sure your project can bridge to the public blockchain if you want a cross-chain asset trading.

Trust Issue
Finally, trust issues. On the blockchain, we verify instead of trust and the blockchain with its transparency gives users the ability to verify an asset or payment. For an offline asset, investors need to be able to verify the valued asset/shares and then the Issuing house and Organization need to trust that each party will do as advised.

Conclusion
We are experiencing a paradigm shift in the way assets are being managed, traded, transferred and use of blockchain which guarantees immutability as well as transparency with easy asset liquidation. Organizations should take advantage as regulators are waking up to a new digital asset class being powered by tokenization on the Blockchain.
About Charles Okaformbah
Charles is a Techpreneur and Blockchain Solutions Artchitect with a deep knowledge on tokenization/token economy and Cryptocurrencies, SmartContracts development on blockchain, Mobile and Full Stack technologies with over 12years technical and startup experience on ERP, Cloud and Business growth solutions.

COVID-19: Is Crypto a Safe Haven for Nigerians who Cannot Access Forex?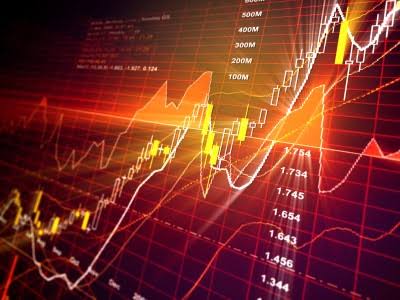 With the continued losses across economies worldwide, and the inability of Nigerians to quickly access forex, does crypto presents an opportunity for entrepreneurs to trade or for others protect their network amid the growing depreciation of the naira? 
As the news of Coronavirus came out and became a global threat to world health and economies, the financial market has been experiencing significant pressure. Globally economies are seeing several services shut down and this is having grave impact on productivity.

The impact which started with the lockdown of cities in China accommodating millions of people has now spread across the world.

In Italy, the effect of coronavirus is increasing becoming worrisome and this is just two nations. The most populous black nation on the planet, Nigeria has reported two official cases.

This virus paints a picture that is as dirty as dirt. At the rate of spread, Nigerians or Africans should be worried if it moves at such rate in the continent.

As much as the virus has affected economies globally, the Nigerian economy may be headed for a dangerous low.

The Nigerian economy generates the majority of its revenue from the sale of crude oil. And this presents a significant marker for calculating annual budget. For years the Nigerian State has had to leave other important means of acquiring forex by solely relying on the export of crude oil.

Since the spread of coronavirus dubbed COVID-19 has now affected the oil market, with the price of oil dropping to a dangerous low and even when compared with the price used in preparing the budget coupled with level of corruption and mismanagement, the fundamentals driving the value of the naira grows weaker by the hour.

At the current price of Crude oil per barrel, the Nigerian State is already in a tight position. Currently, NGN to the dollar is trading on Binance at over 400NGN/$1. Other platforms are equally doing business at such a range.

The perception of naira as a stable fiat currency is failing owing to the value drivers. One of the solutions to this issue is devaluation of the naira. However, but then this opens the country to even worse fate. The question that comes to the mind of everyday Nigerians would be "Can I trust the naira to hold my wealth?

For those who are knowledgeable of the financial market may want to consider holding their wealth in gold. This no doubt is a smart move but then for those who cannot easily acquire gold, may decide to hold in foreign currencies like the USD.

But then, the dollar is also having its hard time in terms of acquisition in Nigeria. With the stringent position of CBN on Forex, there are two options left for people to protect their wealth. Land and Crypto. While the former is a worthy option but the ease of acquisition and disposal is an issue which may deprive people from taking this route. The latter offers a much more safe, portable, marketable and less risky alternative to the former.

With the use of a debit or credit card or by paying a visit to a Crypto OTC Desk, Crypto of choice can easily be purchased. However, for Nigerians who do not wish to be bothered by the volatility of the crypto market may decide to opt for the purchase of stablecoins.

Cryptocurrency, especially stablecoins presents a better opportunity for Nigerians to protect their wealth from unnecessary pressure that the global financial system crash may have on the naira.

The current position of Nigeria is worrisome and no doubt some Nigerians are putting their wealth in safe havens. The question is where and how and should you?